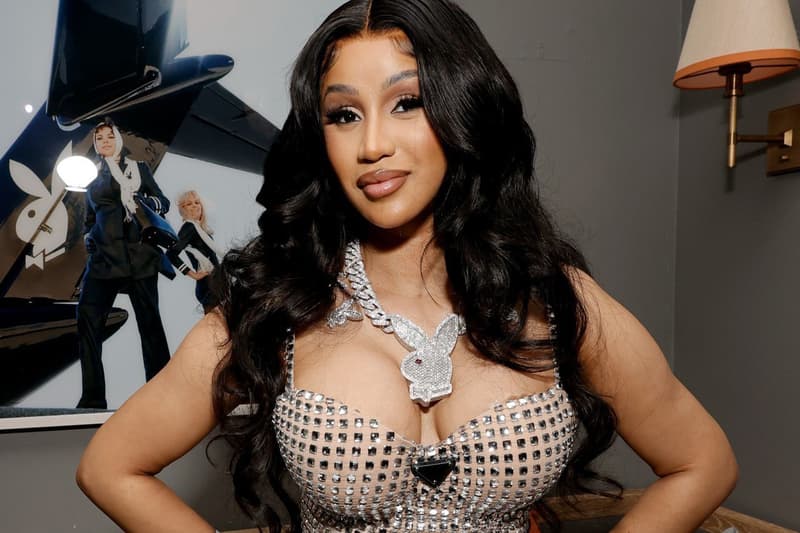 Get the Tea on Cardi B's $5 USD Beauty Secret
Makeup artist Erika La'Pearl gives the skinny.
Cardi B is on fire right now with the drop of her newest single, "Hot Shit." While the music world has their fix from the Bronx rapper, what those of us in the beauty community are waiting for are the stunner makeup and hair looks that will appear in the upcoming music video.
Recently, Cardi's makeup artist Erika La'Pearl took to Instagram to feature pics of Cardi located poolside front and center with an elegant pulled-back bun, shape-building leather corset, expensive diamonds, stiletto-shaped blood-red nails with a soft beat to balance the entire look out. Cardi has a solid dream team with mega-star stylist Tokyo Stylez on the hair, celebrity fashion stylist Kollin Karter on the wardrobe, and nail artist Jenny Bui, who serves her with fiercely sculpted claws.
In one of Cardi's posts, she captions the pic, "I'm ELECTRIC…..Hot $hlt tonight!," which we surmise come from still images caught on the set of the upcoming new music video. To further gauge our curiosities, La' Pearl provides on her page a full breakdown of products used on Cardi, which revealed a beauty secret that most budget-friendly beauty enthusiasts will love: five dollar lashes.
If you're an eyelash wearer, you'll know that the infamous I-Envy By Kiss lashes worn by Cardi B in the style Fluffy 06 are a beauty supply store staple and even more of a staple for our wallets. While other higher-end products were used by La'Pearl to curate Cardi's beat and will run you a pretty penny, you can always snag a pair of the Kiss lashes to get the "Cardi look." For $5 USD, you can stock up on these as we're sure they'll be out of stock soon once the video drops.
Catch more of Cardi B's "Haute" look below.
View this post on Instagram
---
Share this article