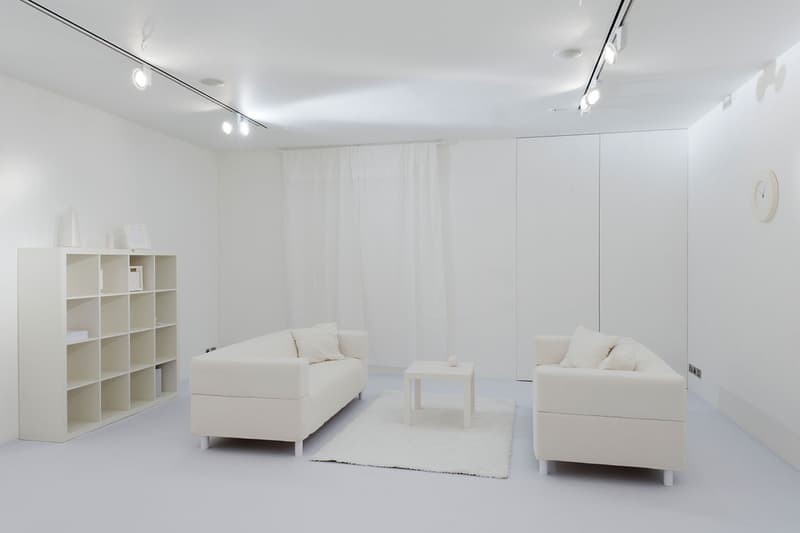 1 of 2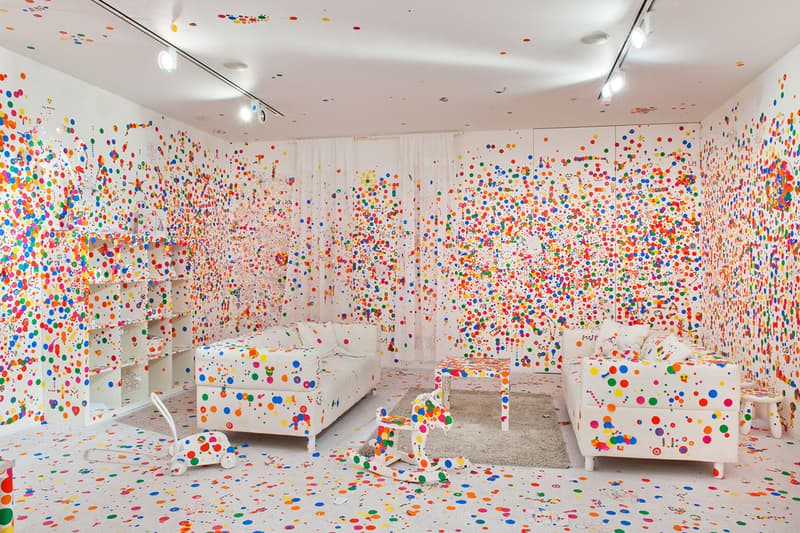 2 of 2
Art & Design
Yayoi Kusama's "Obliteration Room" Returns to London's Tate Modern
It's time to make your mark, literally.
Yayoi Kusama's "Obliteration Room" Returns to London's Tate Modern
It's time to make your mark, literally.
Tate Modern is inviting visitors of all ages to help transform a blank apartment into a sea of expression, courtesy of Yayoi Kusama's "Obliteration Room" installation. The interactive experience is part of UNIQLO Tate Play, a playful art program of free events hosted in collaboration with UNIQLO, which first kicked off in 2021.
Typically, the installation is comprised of an entirely white room with white furniture and on arrival, visitors are given sheets of circular stickers to transform the space into a vision of color. The work aims to reflect Kusama's "enduring obsessions with accumulation, obliteration and becoming one with the artwork," according to a press release.
Visitors of the rooms will have the opportunity to cover any surface with a series of colorful dot stickers, alongside the chance to create their own artwork in the gallery's Turbine Hall. Kusama's "Obliteration Room" was first commissioned by the Queensland Art Gallery in Australia and has been said to be one of the artist's most ambitious interactive works to date.
The "Obliteration Room" at Tate Modern will be available to visit from July 23 to August 29, with more information available on Tate's website.
Share this article