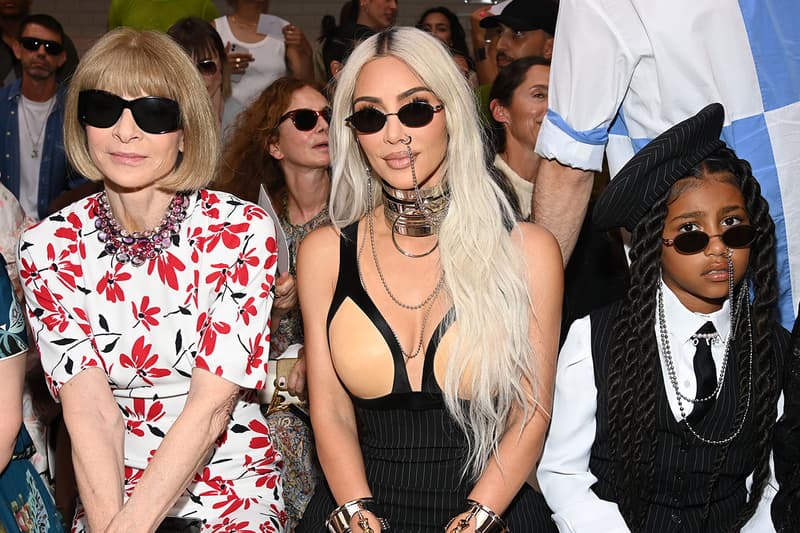 Culture
North West Has a Message for the Paparazzi
In the latest installment of reasons why we love North West…
North West Has a Message for the Paparazzi
In the latest installment of reasons why we love North West…
North West and Kim Kardashian have been spotted all over Paris for the recent Couture Week season and we've thoroughly enjoyed seeing the mother-daughter duo in all their glory, but there's a chance that North hasn't enjoyed the attention quite as much as people think.
The reality star's eldest daughter attended the recent Jean Paul Gaultier show with her mom, and she had a pretty blunt message for the paparazzi. During the show, North wrote the word "STOP" on her invite in an attempt to get the fluttering cameras to divert their attention, while sat alongside the likes of Anna Wintour and Kris Jenner.
Kardashian shared a clip of the experience on Instagram, with a caption that read, "As a mom I'm so grateful that my daughter loves coming with me on my work trips and I am able to bring her and create these memories together along with my mom. For anyone who knows North knows how funny she finds the last slide! North I guess had it with the people taking pictures of her so she wrote on her invite STOP and held it up and wanted them to just focus on the show…"
Take a look at North in action below.
While you're here, have a read of our top shows from Couture Week this season.
View this post on Instagram
---
Share this article