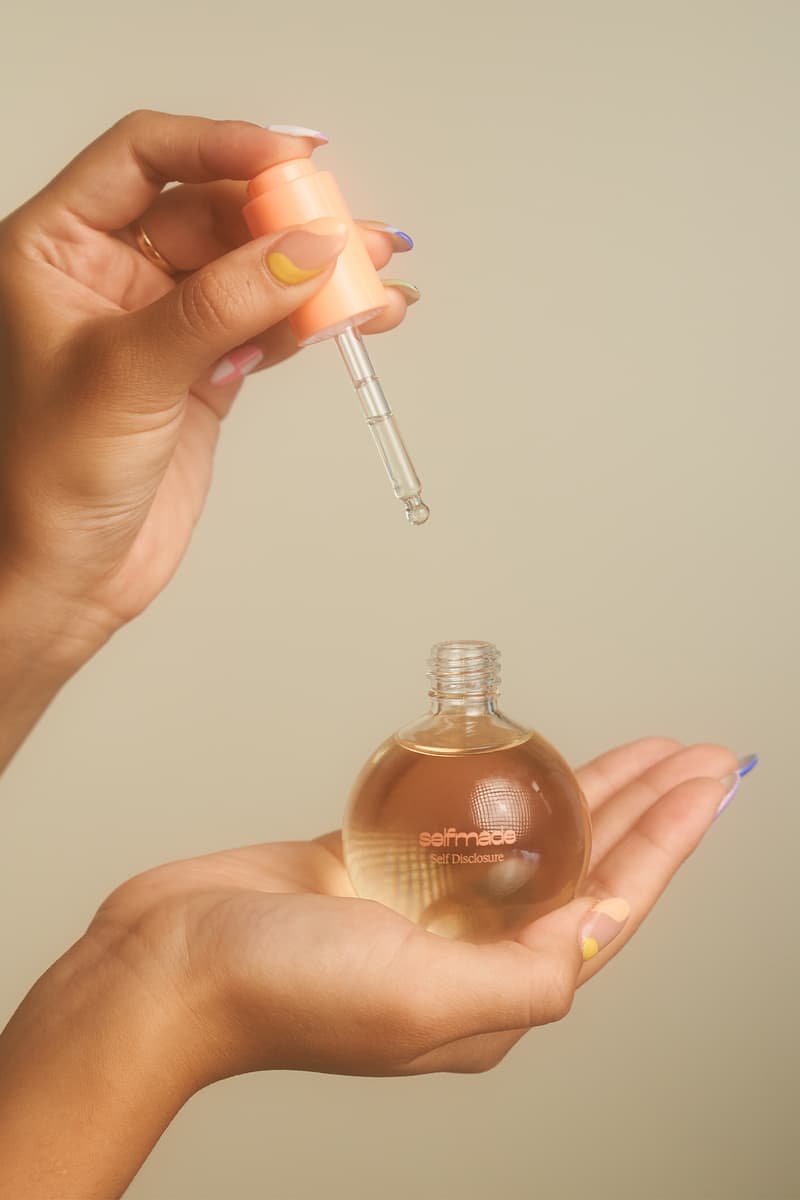 1 of 3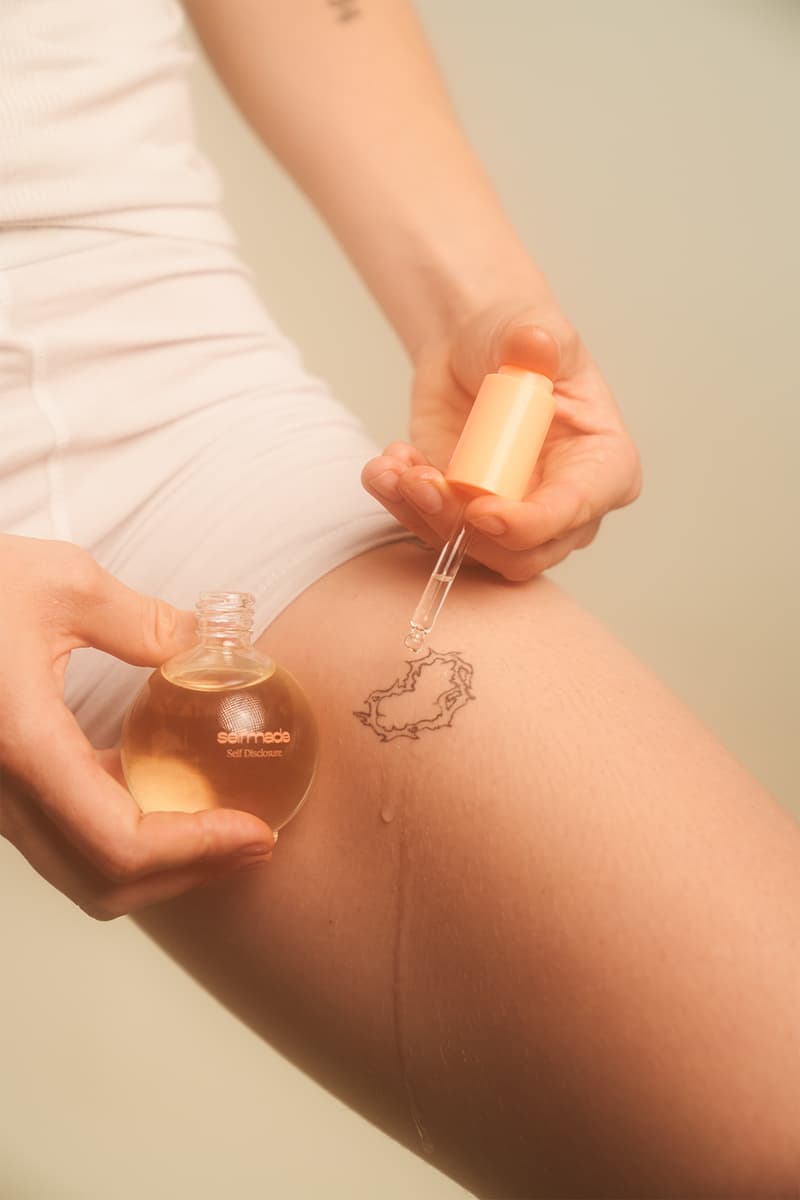 2 of 3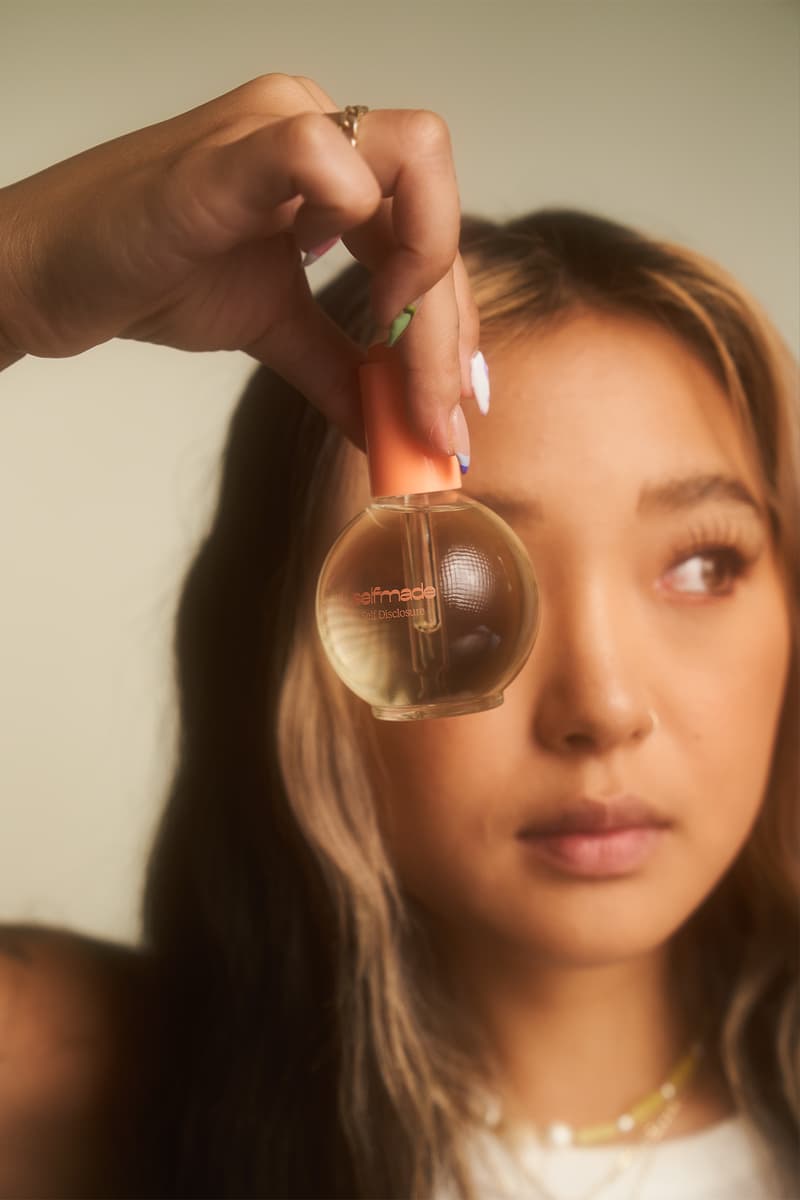 3 of 3
Sex & Dating
Your Guide on Using Selfmade's Lube as a Pleasure and Beauty Ritual
Who doesn't love a minimalist routine that maximizes healing?
Your Guide on Using Selfmade's Lube as a Pleasure and Beauty Ritual
Who doesn't love a minimalist routine that maximizes healing?
Truthfully, ritual-based practices don't get as much hype as they should. Especially in a world where Roe v. Wade can be overturned, it is important to maximize healing and tap into a routine that can get you feeling right — not only mentally and physically, but sexually, too.
Ritual-based beauty brand, selfmade, focuses on enhancing your wellness routine, holistically. Proudly owning the title of "the first emotionally intelligent personal care brand," every aspect of selfmade's product line helps enhance your sustainable and conscious lifestyle.
Founder Stephanie Lee felt it was necessary to prioritize wellness when launching her beauty brand. Most brands approach self-care as if it's a fad, which is seen through a lack of inclusivity and questionable ingredients. selfmade not only features folks of all cultures and identities, but features the same diversity within its founding team, as well.
Given our current political landscape, promoting healing is tricky. When I found out about Roe v. Wade being overturned, I instantly thought: "How can we suggest healing when our government is taking control of our bodies?" After some reflection, I realized that moments like these are when we should prioritize healing the most — not run from it.
That's where selfmade's Self Disclosure Serum comes into play. The beauty of a holistic, sustainable and conscious lifestyle is that every step of your daily routine can be an opportunity to elevate your lifestyle.
But before getting started with your new go-to serum, its important to set an intention for your ritual. selfmade's products are not only named after healing practices but they also include questions on the back for reflection. Ask yourself: What would I like to affirm within myself while prioritizing pleasure and healing? Write down an intention for your session and an affirmation that you can return to. Remind yourself that you deserve to elevate your lifestyle through pleasure.
Read on to learn the benefits of selfmade's Self Disclosure Serum.
For enhancing solo sex:
In contrast to times when hookup culture was king, people are now having less sex and choosing masturbation. Definitely a major plot twist, but one that selfmade can support you through.
Created with essential oils like Grapefruit Peel Oil and Vitamin E, Self Disclosure Serum can be used as a lubricant during masturbation, while its healing properties kiss your skin. Think vagacial — while your masturbating. Also, because it's created with natural oils, this serum won't cause yeast infections like some oil-based lubricants that disrupt pH.
For glowing summer skin:
Just in time for your summertime antics, Self Disclosure can be used outside of sexual pleasure, as well. Simply massage it all over your body and let it adjust to your body temperature. Made with safflower oil, this product will grace you with hydrated and glistening skin. The beauty of this step in your ritual-based routine is that consistent use will give you the softest skin, which let's be real, is the quickest way to seduce yourself.
For your bikini line:
Bikini lines are a touchy subject, especially during the summer. To avoid any unwanted ingrown hairs around your sensitive area, use Self Disclosure both before and after you shave to ensure smooth, glowing skin. Massaging your skin is a great time to maximize healing and affirm yourself. Seeing as the serum is created with arnica flower and schizandra berry extract, a trusted component in traditional Chinese Medicine, it has the ability to improve circulation, reduce redness and soothe your muscles as you heal.
Shop selfmade's ritual-based beauty collection below.
---
Share this article