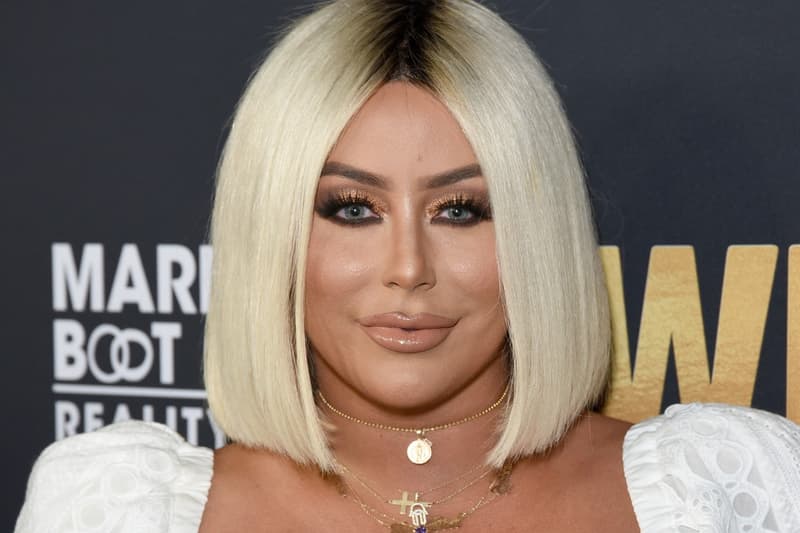 Entertainment
Aubrey O'Day Responds to Accusations Claiming She Photoshops Herself in Vacation Photos
The Danity Kane member calls the edited images a "museum of art."
Aubrey O'Day Responds to Accusations Claiming She Photoshops Herself in Vacation Photos
The Danity Kane member calls the edited images a "museum of art."
Recently, Aubrey O'Day has been trending for her Instagram, which consists of many vacation photos that fans are claiming are photoshopped promotional images. As a result, the Danity Kane singer briefly made her Insta private before responding to the backlash.
The musician shared a photo of herself hugging Jesus in Heaven along with a lengthy caption explaining the meaning of the snap as well as her other edited images. "[I] took the PJ to Heaven in the last 24 … Wanted to share with y'all how beautiful it was," she wrote, before sharing a few words dedicated to the TikTok user who called her out for the photos in the first place. "Also ran into Jesus and we hugged it out. He told me to let the lil bird on TikTok with SO much to say about my life … That she needs to stop washing her pussy in the sink. We are adults, baby, you gotta run the whole thing through the water…"
She then went on to address the criticism she's gotten for her photos. "And not that I need to explain myself, but I've been in this industry for over 20 years and have been traveling the world since I was seven," she added. "If I want my Instagram to be curated like a museum of ART, then that's what the f–k is going to happen. I'm an artist, a REAL creator. I do all of my creative from my music to my flicks … Everything from my hair, glam, nails, styling, backdrops, editing, shooting, and the weather isn't always perfect when I shoot, and I vacation alone … I don't need to be flown places. Let alone the fact that a lot of the shots I give y'all are in places you have to spend hours scaling mountains to get to."
Read the full statement in her caption below.
View this post on Instagram
---
Share this article