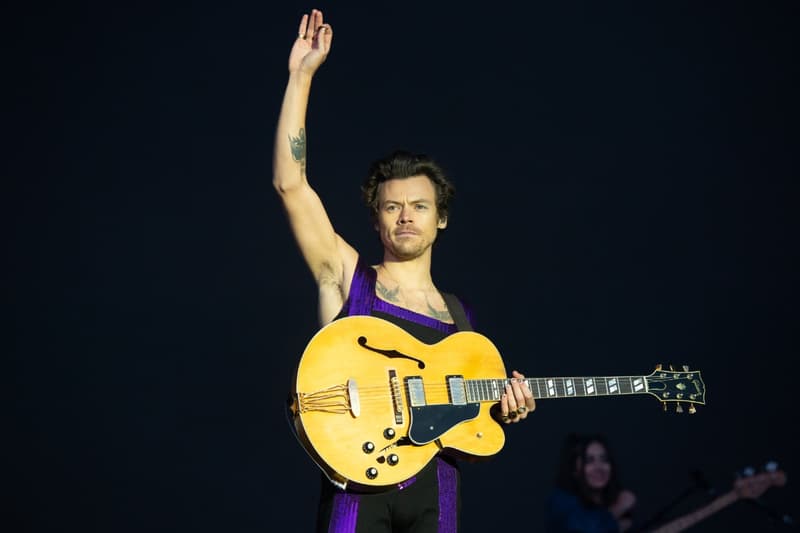 Entertainment
Harry Styles on His Upcoming Album, Sexuality, Therapy and Most Valuable Lesson About Love
The singer is 'Rolling Stone's first-ever global cover star.
Harry Styles on His Upcoming Album, Sexuality, Therapy and Most Valuable Lesson About Love
The singer is 'Rolling Stone's first-ever global cover star.
Harry Styles can add a new achievement to his list of grand accomplishments: becoming Rolling Stone's first-ever global cover star. For such an important interview, the international superstar opened up about a variety of topics, including working on new music, his sexuality, attending therapy, the most important lesson he's learned from his loved ones and more.
Styles dropped his third solo studio album, Harry's House, in May, and already, he's thinking about his upcoming LP, adding he's been "throwing around ideas." He said, "I think all of us are so excited to get back to it, which feels insane because we've just put an album out."
The England native also got candid about his sexuality when speaking about one of upcoming films — My Policeman. In the movie, which takes place in the 1950s, Styles plays one of the leading men, the titular role to be exact. His character is married to a woman and has an affair with a man. "It's obviously pretty unfathomable now to think, 'Oh, you couldn't be gay.' That was illegal," Styles said, referencing the film's plot. "I think everyone, including myself, has your own journey with figuring out sexuality and getting more comfortable with it. It's not like, 'This is a gay story about these guys being gay. It's about love and about wasted time to me.'"
When speaking about therapy, Styles admitted he regularly attends to help him deal with stardom and understand himself better. "I committed to doing it once a week," he said. "I felt like I exercise every day and take care of my body, so why wouldn't I do that with my mind?"
He continued, "So many of your emotions are so foreign before you start analyzing them properly. I like to really lean into [an emotion] and look at it in the face. Not like, I don't want to feel like this,' but more like, What is it that makes me feel this way?"
Being around loved ones helps Styles distress. In fact, he credits them for a lot, including his perception of himself. He elaborated on how the people around him keep him humble. "The fantasy, or the vision, or the version of you that people can build you up to be feels like a person that isn't flawed," the musician-slash-actor explained. "What I value the most from my friends is I feel like I'm constantly reminded that it's OK to be flawed. I think I'm pretty messy and make mistakes sometimes. I think that's the most loving thing: You can see someone's imperfections, and it's not [that you] love them in spite of that, but it's [that you] love them with that."
Check out Styles on the cover of Rolling Stone below.
View this post on Instagram
---
Share this article