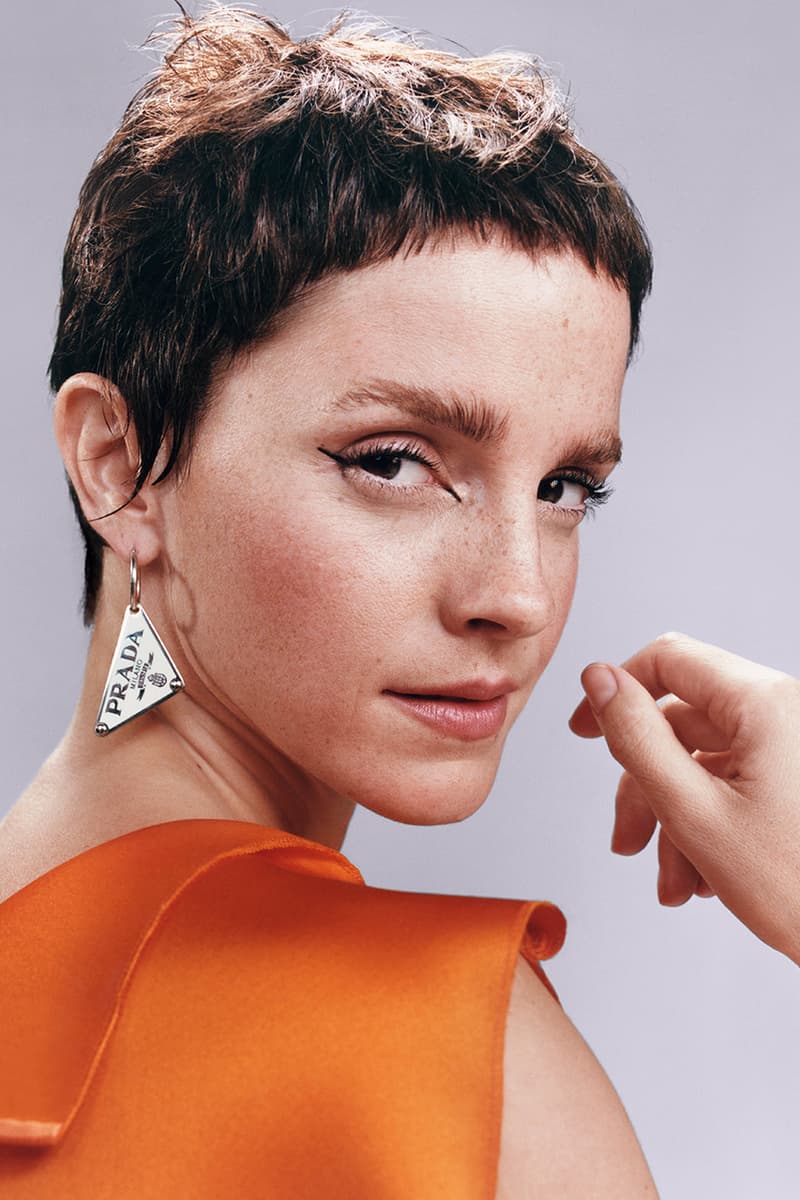 Beauty
Emma Watson Is the New Face of Prada Beauty
Marking the actor's first-ever collaboration with the brand.
Emma Watson Is the New Face of Prada Beauty
Marking the actor's first-ever collaboration with the brand.
Prada just announced that British actor, activist and UN Women Goodwill Ambassador Emma Watson is to be the new face of the brand's upcoming women's fragrance.
Prada shared further news of the partnership on its Prada Beauty Instagram account, stating that "Emma Watson is Prada Beauty. Our muse is more than just a muse. More than just a face. More than the perfect embodiment of the Prada woman. She's the epitome of female modernity, a celebration of female multi-dimensionality across the world." Prada added "Sophisticated, fiercely feminine, intensely intellectual. She's everything and its opposite. Always running towards the next version of herself."
"Prada has always gone beyond traditional models and archetypes of conceived beauty and is famous for a femininity that challenges conventions. It's a pleasure to create a campaign and represent a fragrance with such a profound philosophical concept and sustainability initiatives in a way that feels genuinely real and relevant," says Watson in a press release.
Prada Beauty International's General Manager Yann Andrea adds that "Emma Watson possesses an empowered elegance and a mindful, engaged spirit, determined for positive evolution – the perfect embodiment of Prada's new feminine fragrance. Her sprawling body of work, from acting to activism, is beyond inspirational, each a signifier of her authenticity and ability to inspire emotion and speak to a young, engaged generation who demand authenticity."
Marking the actor's first-ever partnership with Prada, the collaboration sees Watson photographed by Harley Weir and appearing in the brand's short film, with details of the fragrance soon to be revealed.
Stay tuned for more updates.
---
Share this article