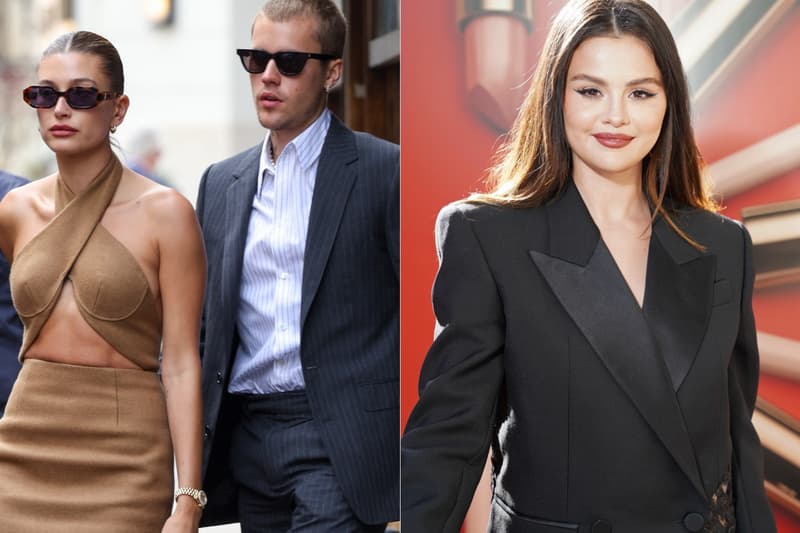 Entertainment
Hailey Bieber Says She Spoke to Selena Gomez After Marrying Justin Bieber
Here's what went down.
Hailey Bieber Says She Spoke to Selena Gomez After Marrying Justin Bieber
Here's what went down.
Hailey Bieber made a recent appearance on Alex Cooper's Call Her Daddy podcast to put all the rumors to rest between herself, husband Justin Bieber and Selena Gomez.
The model made a few revelations, including that she had a conversation with Selena after marrying the "Peaches" singer in 2018. Hailey also made it clear that there are no issues between her and Selena. "I respect her; there's no drama, personally," Hailey said. "So that's why I'm like, it's all respect, it's all love. That's also why I feel like, well, if everybody on our side knows what happened and we're good and we could walk away from it with clarity and respect, then that's fine."
She added, "You're never going to be able to, like, correct every narrative and there's going to be new ones that come. It's never going to end and that's why I get to the point where I'm like … that's why I didn't speak about a lot of this stuff, because I'm like, there'll be something new. There will probably be something new from this interview!"
Hailey also spoke about the timeline of getting together with Justin, noting he was completely single when they became romantically involved with each other. "I can say, period, point blank, I was never with him when he was in a relationship with anybody — that's the end of it," she said, adding it's "not [her] character to mess with someone's relationship."
For more, check out the episode below.
---
Share this article