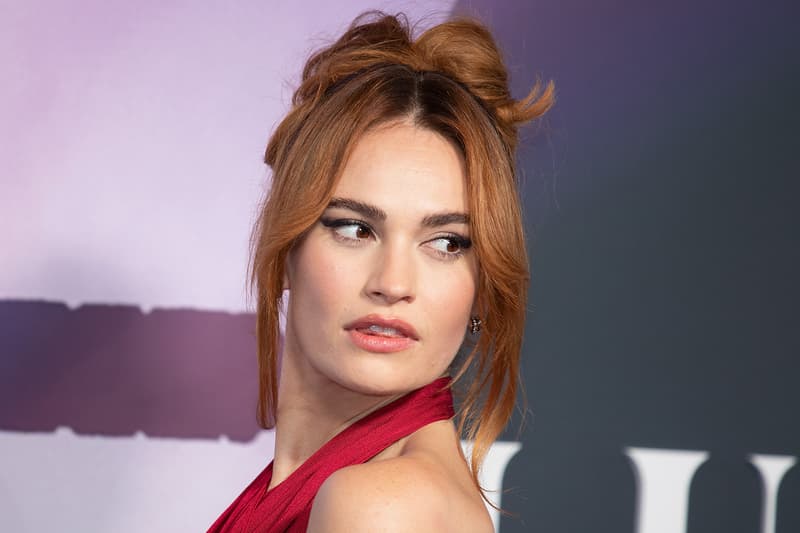 Beauty
Lily James Signals That the "Pretty Penny" Copper Hair Color Trend Is Still Relevant
No matter the shade of red, it'll never be dead.
Lily James Signals That the "Pretty Penny" Copper Hair Color Trend Is Still Relevant
No matter the shade of red, it'll never be dead.
What better way to embrace the autumn season than with a hair color update? Lily James is yet another starlet to embrace the classic copper red shade for the season, hinting that variations of the passion shade will always be a solid choice.
The pretty penny color was curated by James's hairstylist Halley Brisker, who took to Instagram to share the moment. As we can see, the shade isn't a fiery red but a bright copper reddish-brown with orange undertones, making it the perfect pairing with a pumpkin spice latte coffee. To match the flyness of James's latest update, her hair is styled in an effortlessly chic, tousled updo, flattering her flushed skin tone ad rosy lips and cheeks. The entire rendition of the "cool girl" shade proves that the hair trend will be back and in full effect this winter.
We're sure everyone is always looking for inspiration for fall beauty changes, so keep reading ahead for a closer peek at James's stunning look.
View this post on Instagram
---
Share this article