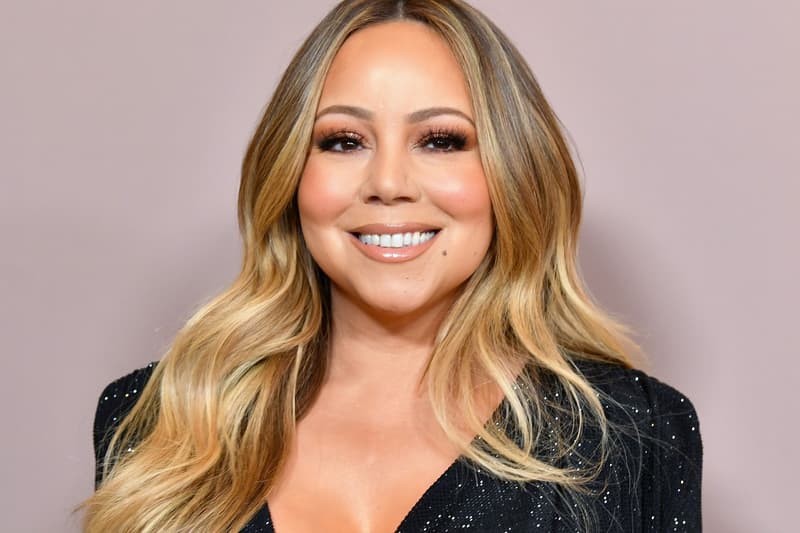 Mariah Carey May Be Dropping a '90s Grunge Album Soon
She secretly recorded it in 1995.
If you're a fan of Mariah Carey and alt-rock music, then it looks like your worlds have collided. The singer teased the possibility of dropping a grunge album, which she recorded back in 1995.
"I think this unearthed version will become, yes, something we should hear," Carey revealed in a recent episode of the Rolling Stone podcast. The "We Belong Together" singer hinted that the original project is getting tweaked with an undisclosed artist. "I'm working on a version of something where there'll be another artist working on this with me as well."
Making the grunge album became Carey's way of having some creative freedom in the '90s. "I honestly wanted to put the record out back then under, you know, the same pseudonym — just put it out and be like, you know, whatever, let them discover that it's me," she added. "But that idea was kind of stomped and squashed," she said.
Carey first revealed an alt-rock album existed in 2020 when she released her memoir, The Meaning of Mariah Carey. In 1995, she released a version of the record titled Someone's Ugly Daughter by the band Chick, who featured her friend Clarrisa Dane as lead vocalist and Carey doing backup.
In 2020, Carey took to Twitter to share some fun facts about the LP. For more info and to listen to a snippet of the track, check out the tweets below.
Fun fact 2: now that you've listened to Clarissa's kick-ass lead vocals, I can tell you that I'm on a quest to unearth the version of this album with my lead vocals and will not stop until we find it! So happy that we get to experience this together lol! ?❤️? https://t.co/EMukSDgWPu

— Mariah Carey (@MariahCarey) September 28, 2020
---
Share this article