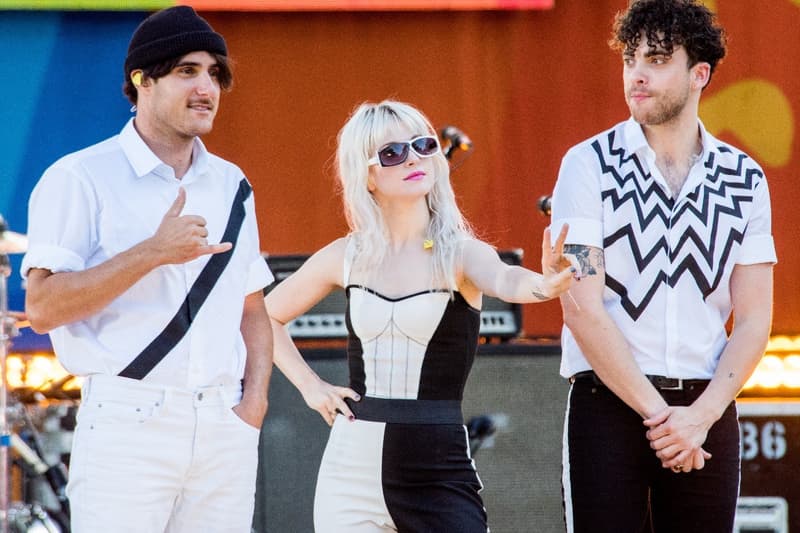 This Is Not a Drill: Paramore Is Teasing Their New Era
Ain't it fun?
Is Paramore finally back? It sure seems like it. The band has dropped hints on social media, leading fans to believe a new album is on the way.
For starters, each band member has changed their Instagram profile pictures on their respective personal accounts; the photos are a similar aesthetic, featuring their faces smashed against a wet glass. On the other hand, all posts from the official Paramore IG account have been archived with the exception of two posts.
The latest album Paramore dropped was After Laughter in 2017. In January, frontwoman Hayley Williams confirmed LP6 is on the way. "We wrote and tracked something we loved and it actually surprised us," she told Rolling Stone at the time. "We kept joking it was all downhill from that point, but thank God we've been surprised a lot throughout this whole thing."
Williams also offered some insight on what their new album will sound like. "The music we were first excited by wasn't exactly the kind of music we went on to make," she said, noting that the sixth album won't be a "comeback 'emo' record."
However, you can still expect some of that signature Paramore sound. The lead singer continued, "Our output has always been all over the place and with this project, it's not that different. We're still in the thick of it but some things have remained consistent from the start. 1) More emphasis back on the guitar, and 2) Zac [Farro] should go as Animal as he wants with drum takes."
Stay tuned for more news on Paramore.
---
Share this article