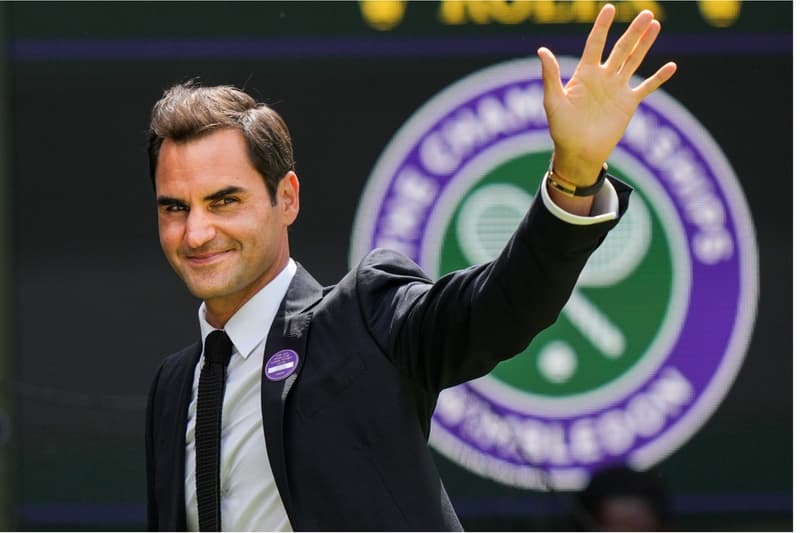 Culture
Roger Federer Announces His Retirement From Tennis
The Swiss player shared the bittersweet news on his social media account.
Roger Federer Announces His Retirement From Tennis
The Swiss player shared the bittersweet news on his social media account.
Roger Federer released an unexpected announcement of his retirement on social media. In a post, the athelte revealed that his upcoming Laver Cup match in London will be his final ATP event.
"As many of you know, the past three years have presented me with challenges in the form of injuries and surgeries," he said. "I've worked hard to return to full competitive form. But I also know my body's capacities and limits, and its message to me lately has been clear." Federer dominated the court for over two decades, garnering 20 Grand Slam titles. However, the last few years of his career have been marred with injuries causing him three knee surgeries.
"I am 41 years old, I have played more than 1,500 matches over 24 years. Tennis has treated me more generously than I ever would have dreamed and now I must recognize when it is time to end my competitive career." Federer also clarified that he will continue to play tennis in the future; however, he will no longer pursue any tournaments on Grand Slams or on tour.
He also expressed that he will miss everything the tour has given him, however, he took into account that there is still so much to celebrate. "I consider myself one of the most fortunate people on earth. I was given a special talent to play tennis and did it at a level I never imagined for much longer than I ever thought possible."
Fellow tennis legend Serena Williams also dedicated a message for Federer in an Instagram post with the caption, "I applaud you and look forward to all that you do in the future. Welcome to the retirement club and thank you for being you."
In his long career, Federer ranked first for five seasons, won five consecutive US Open titles, eight Wimbledon titles and claimed 103 ATP single titles. He also holds the Open Era record for the longest winning streak on grass.
Read his official statement below.
View this post on Instagram
---
Share this article