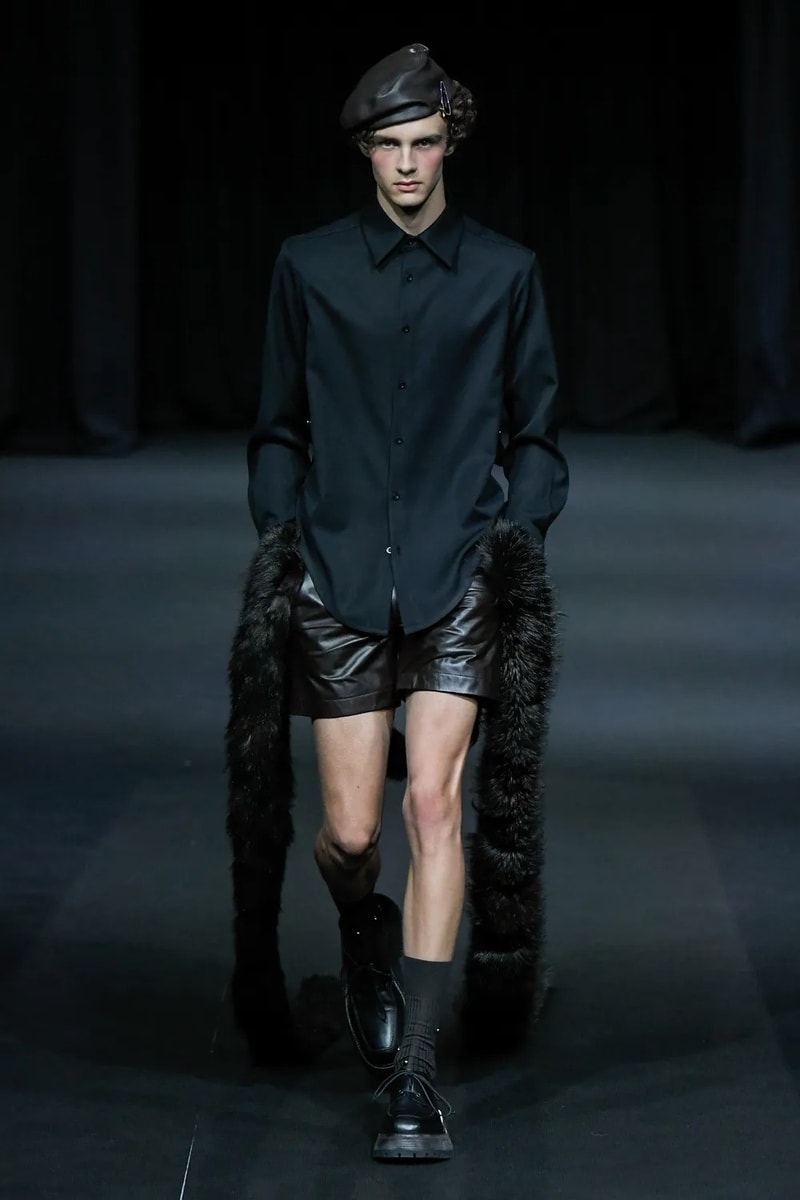 1 of 35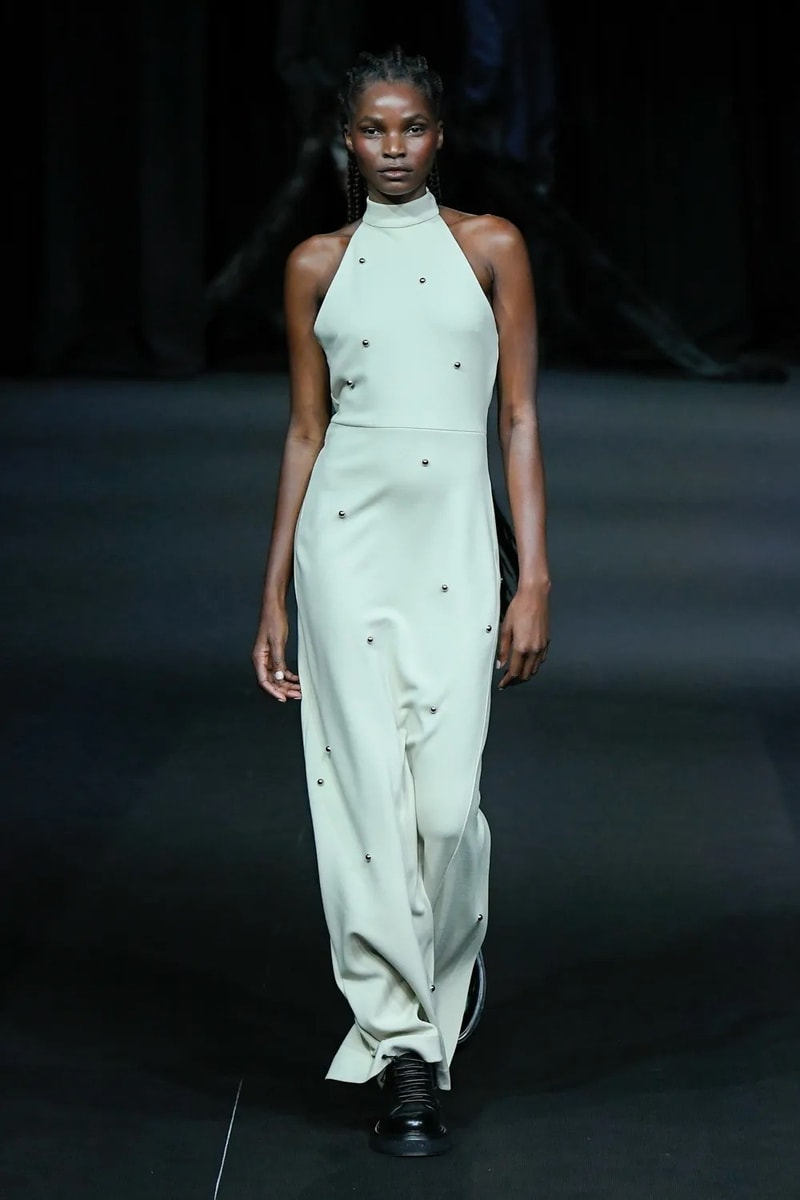 2 of 35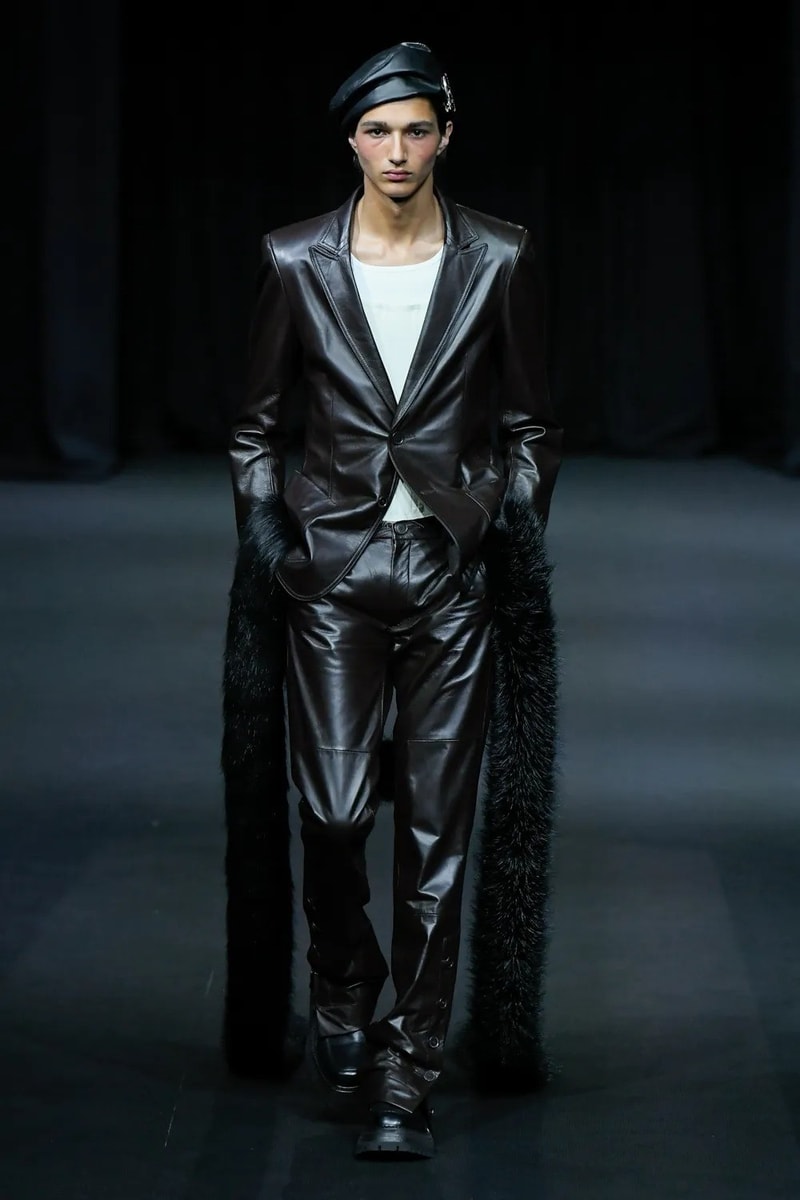 3 of 35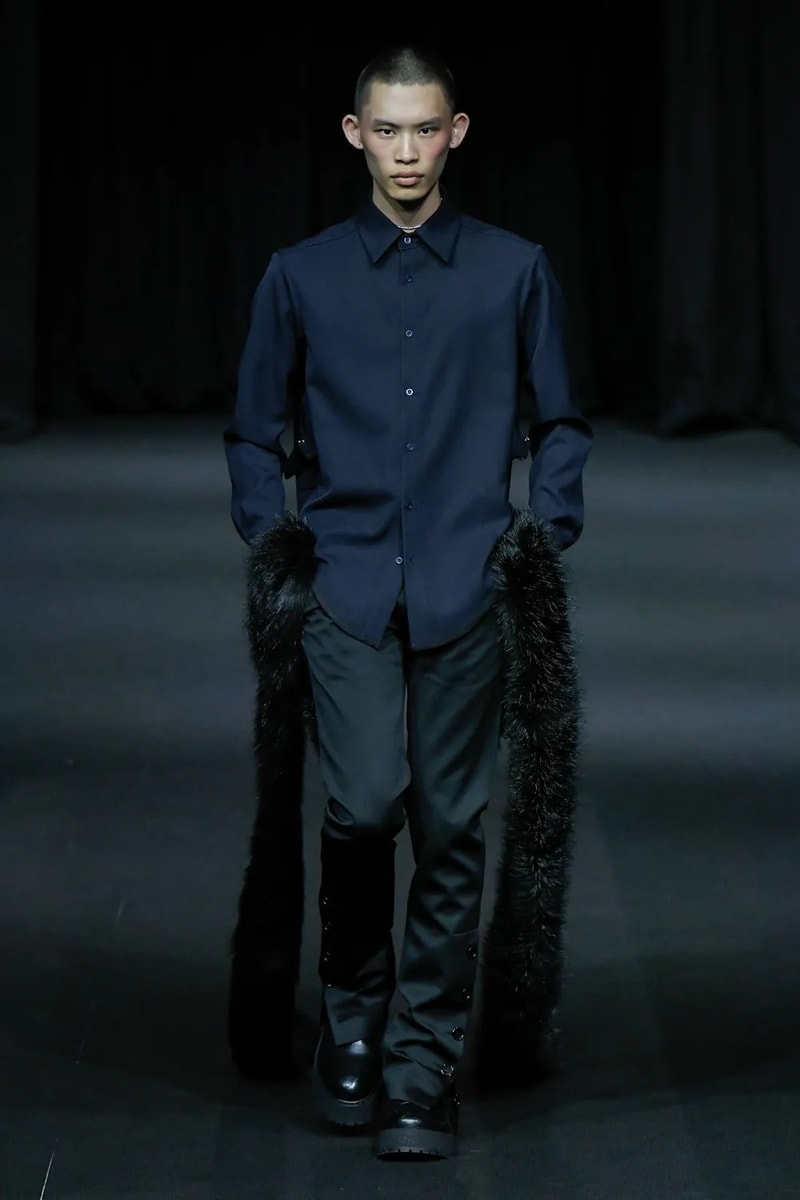 4 of 35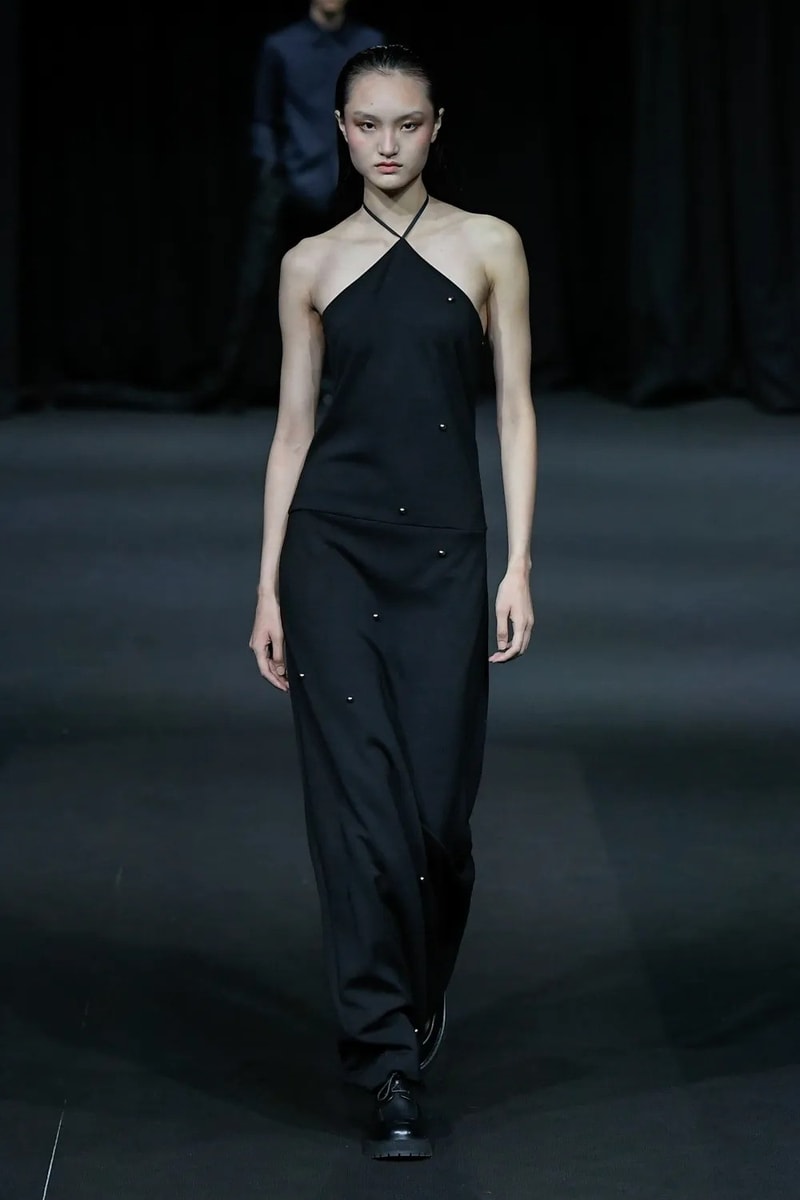 5 of 35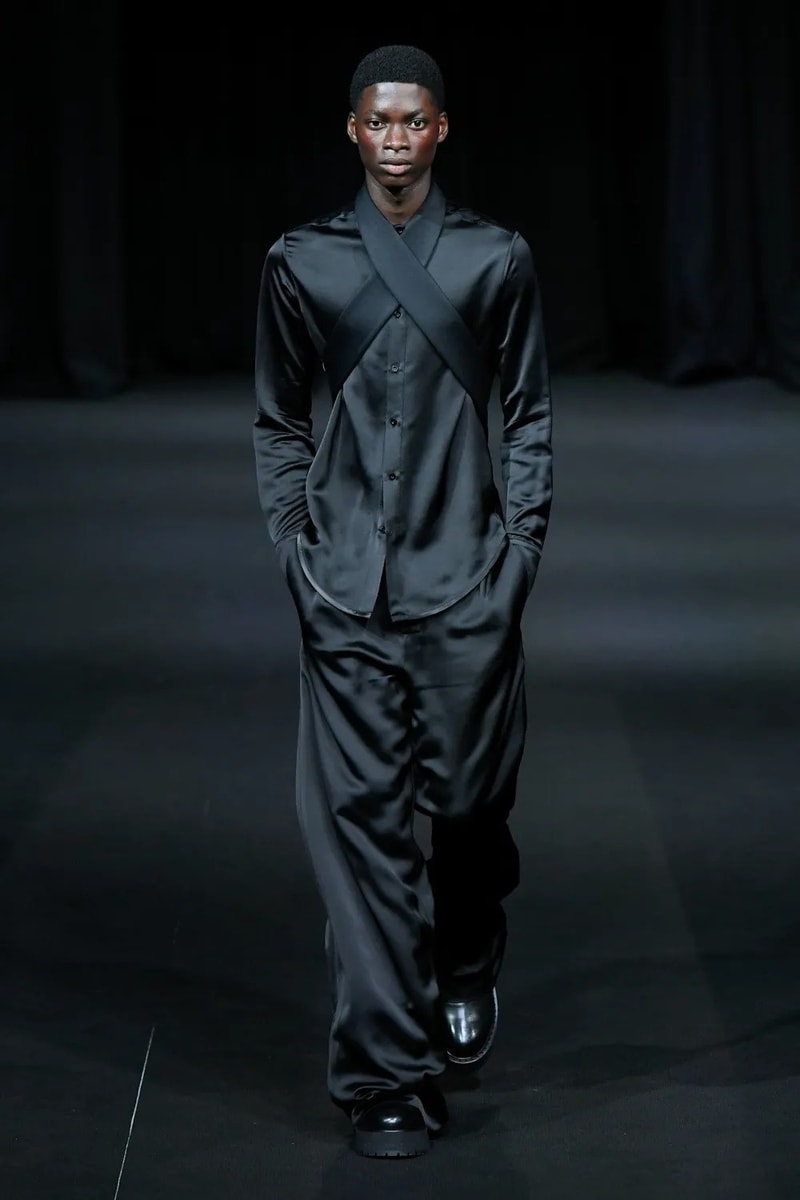 6 of 35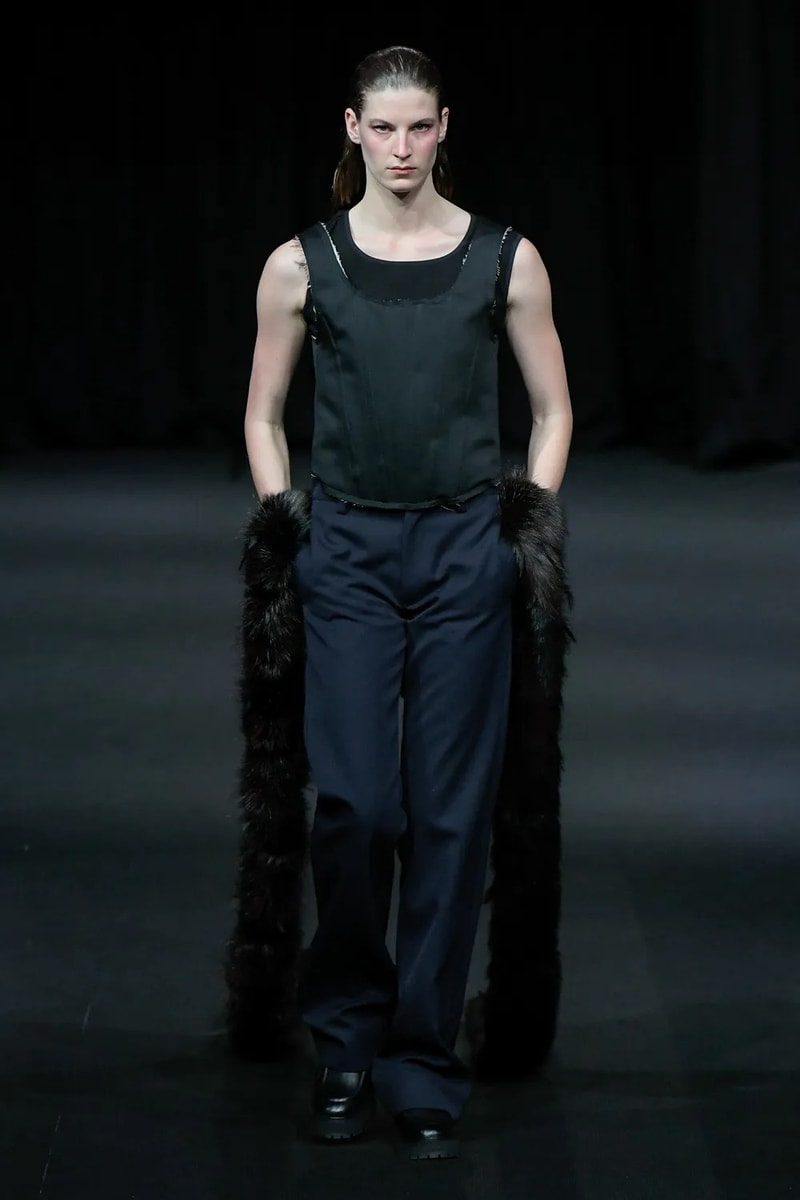 7 of 35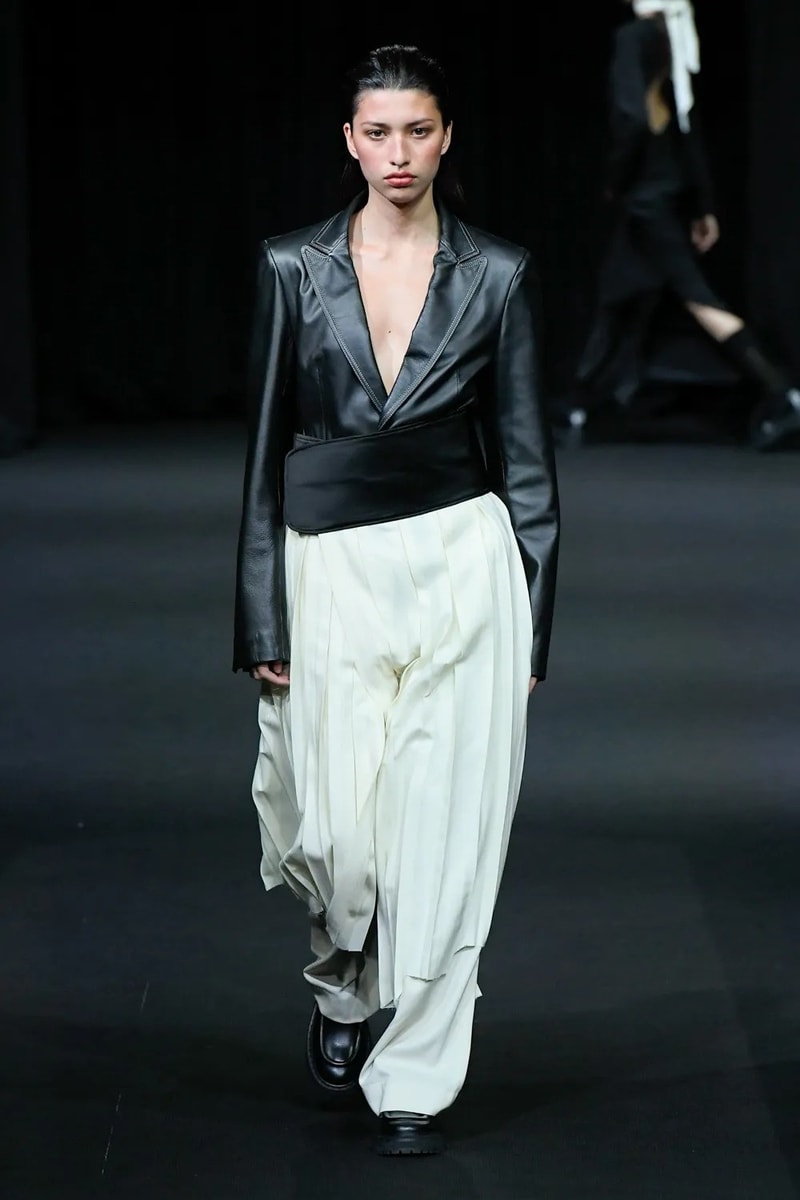 8 of 35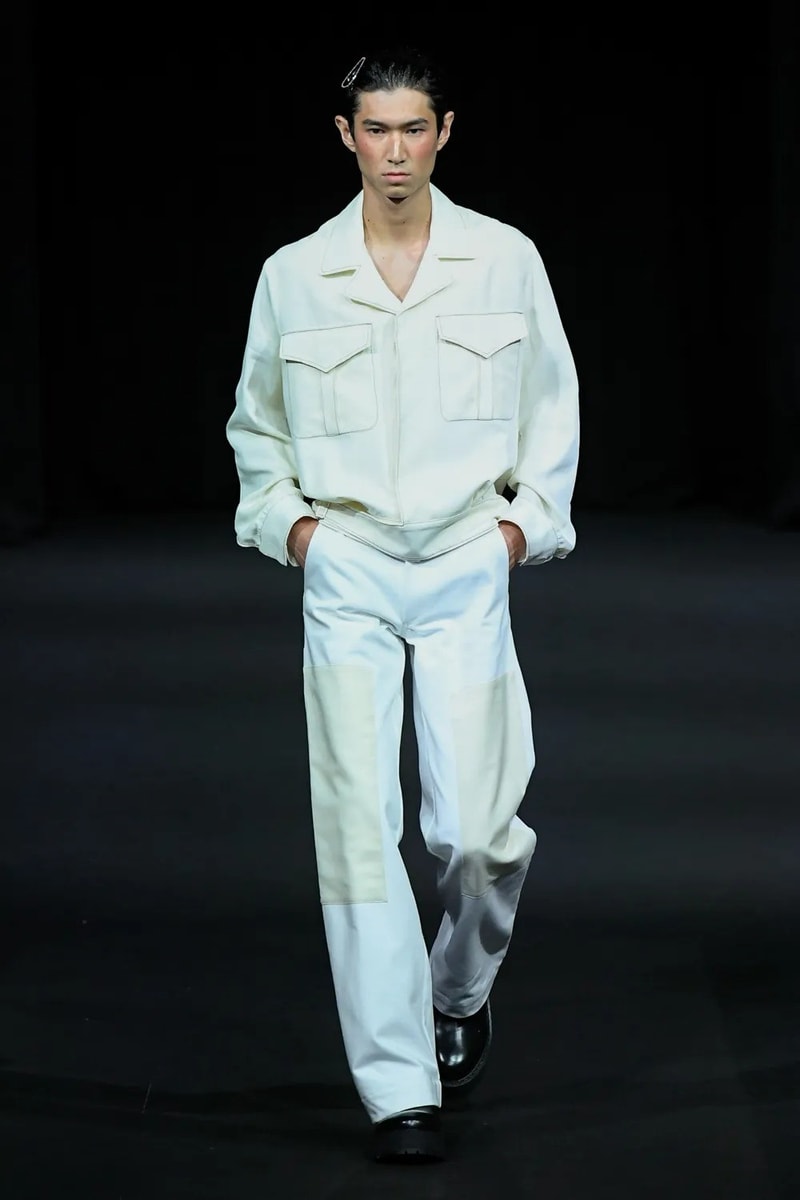 9 of 35
10 of 35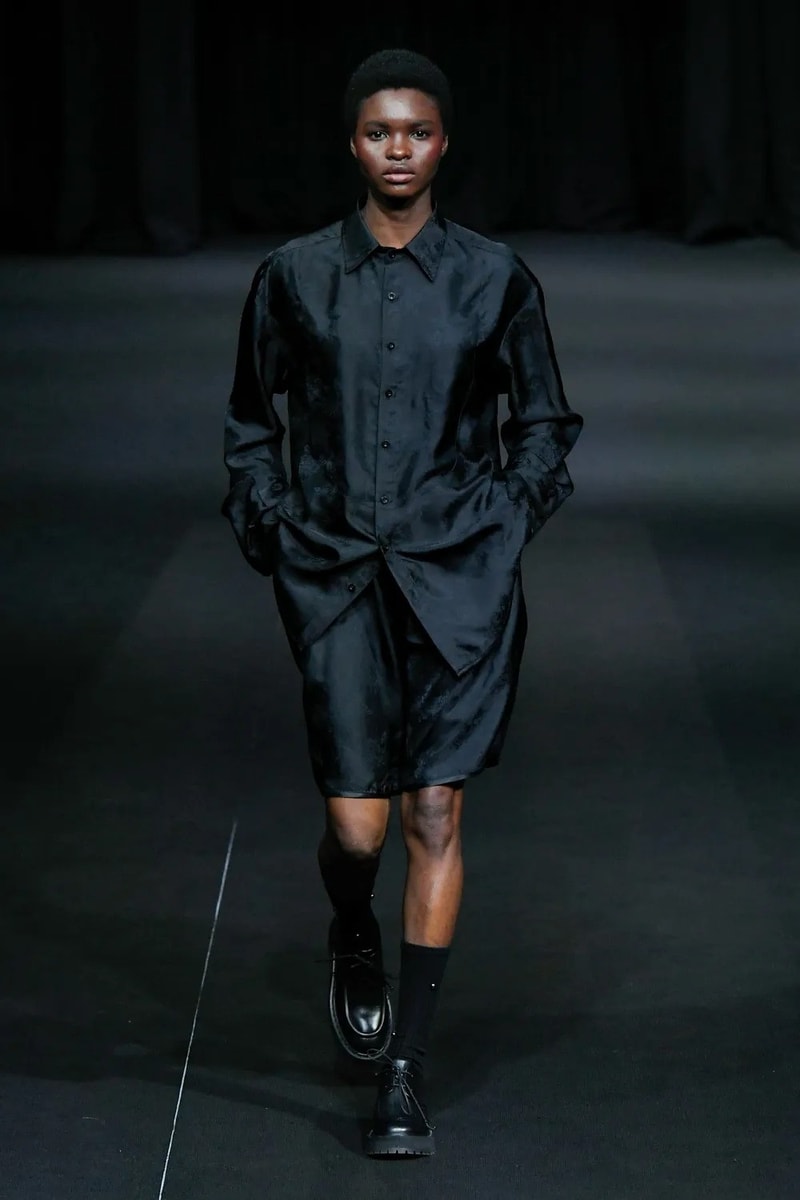 11 of 35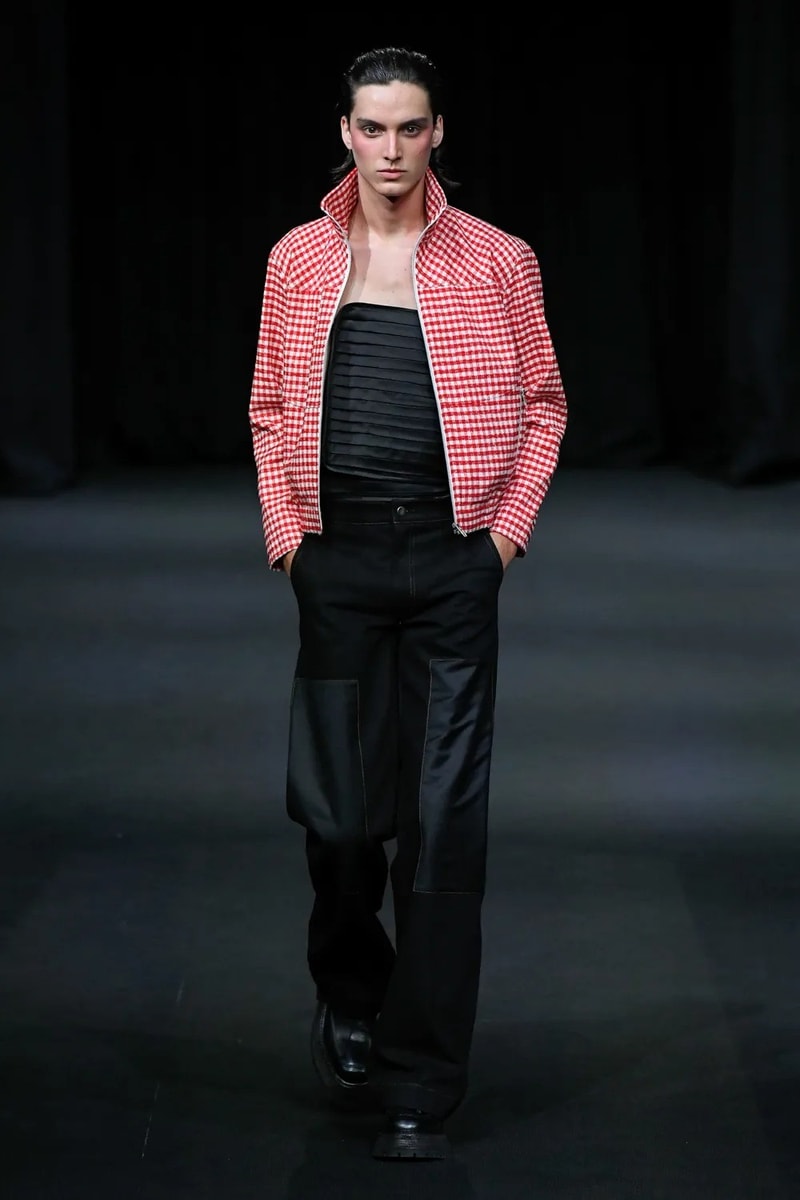 12 of 35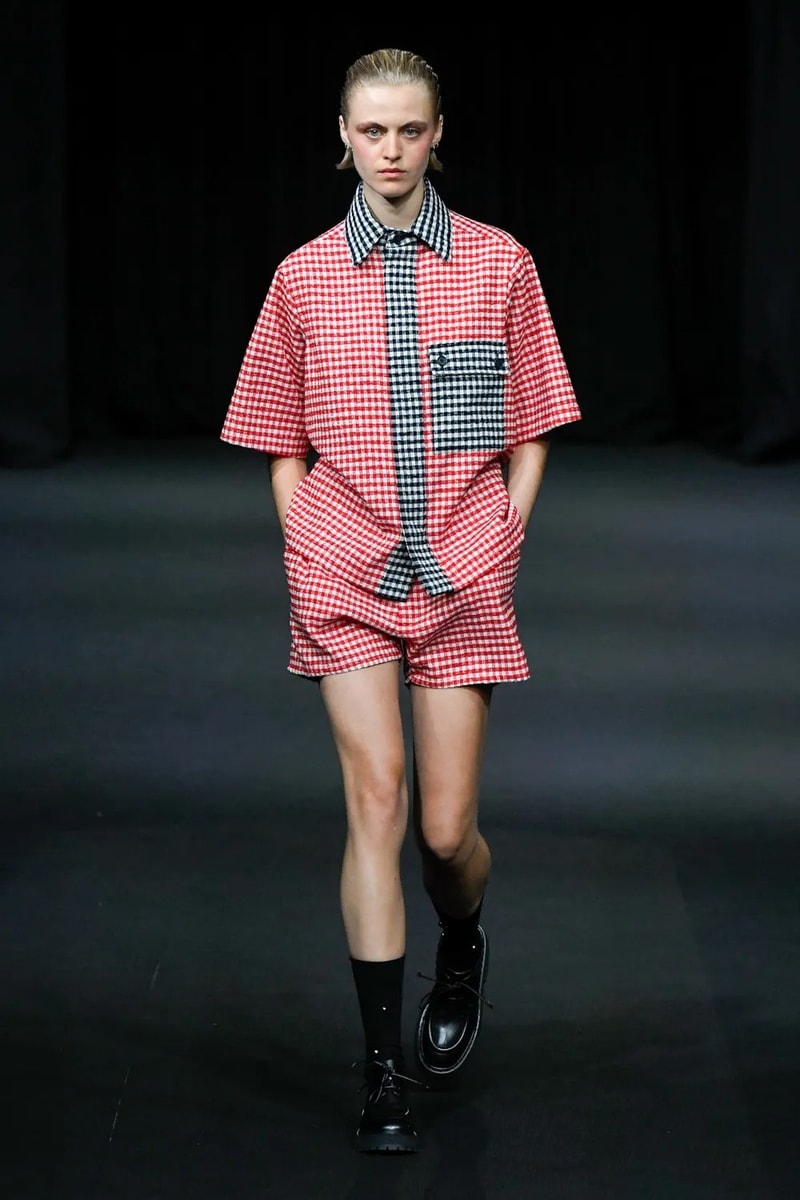 13 of 35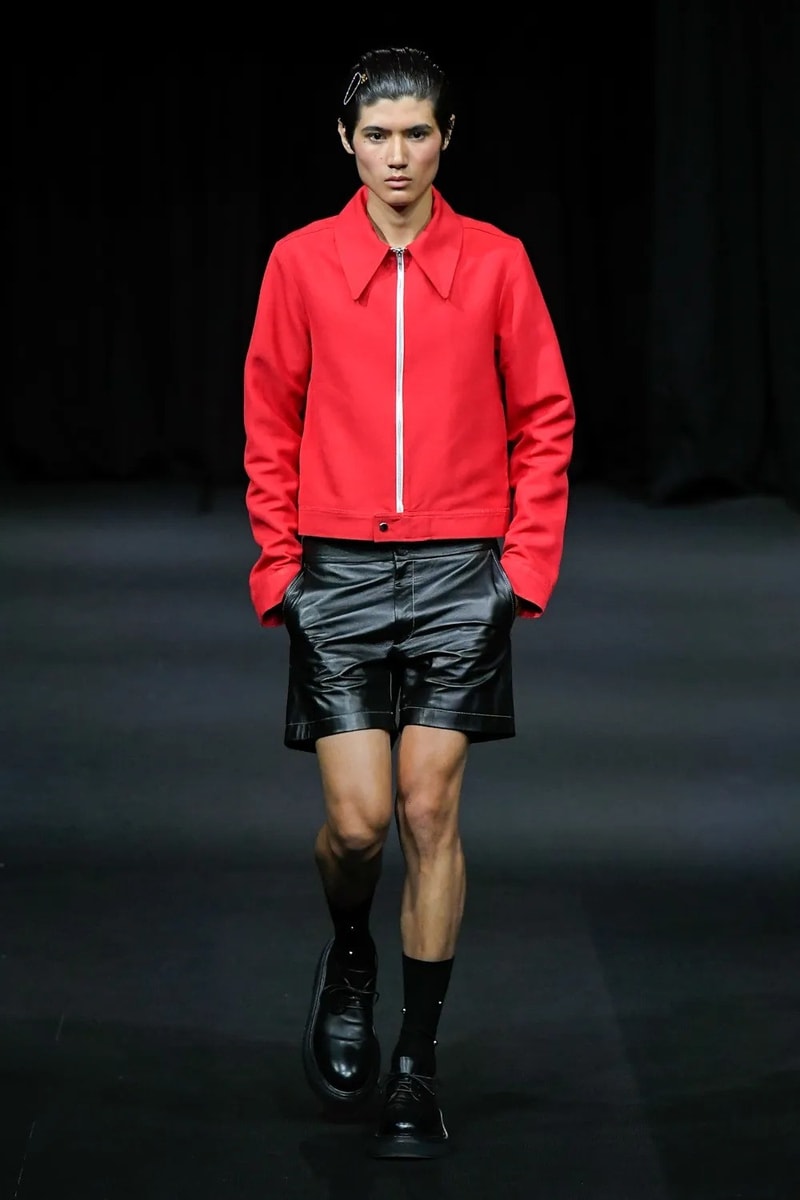 14 of 35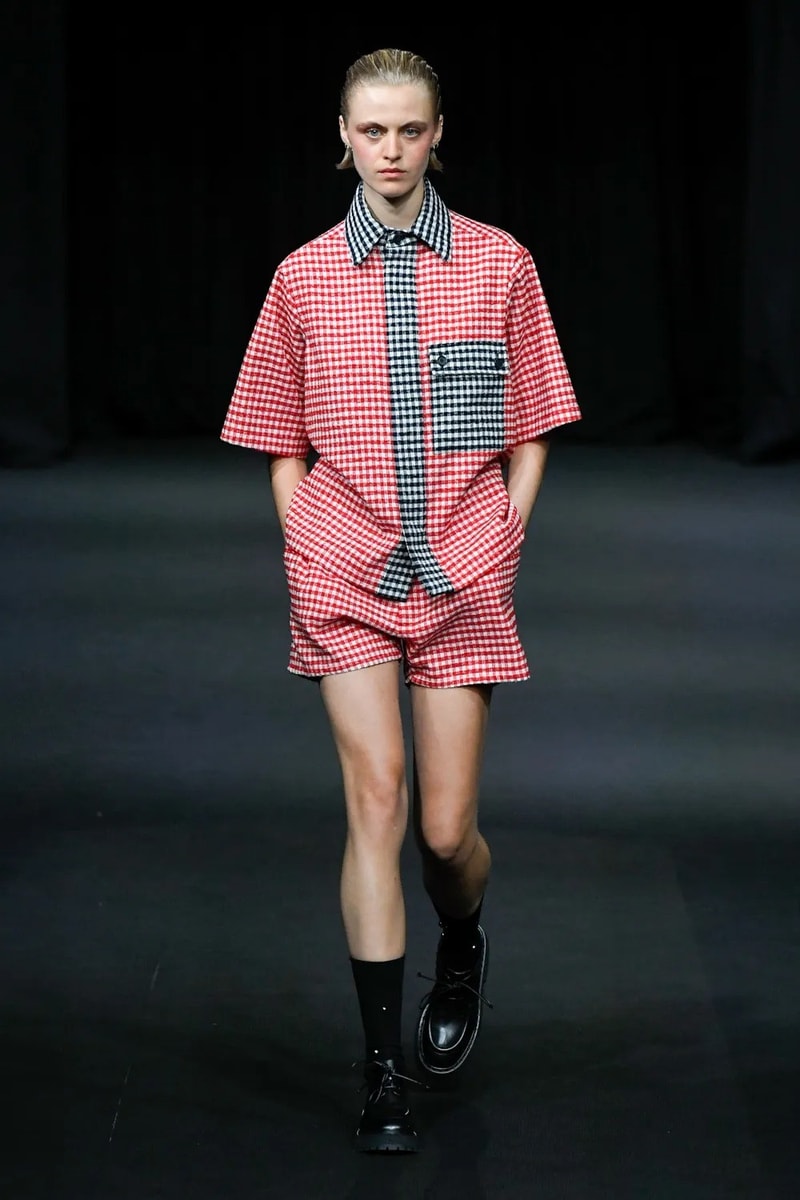 15 of 35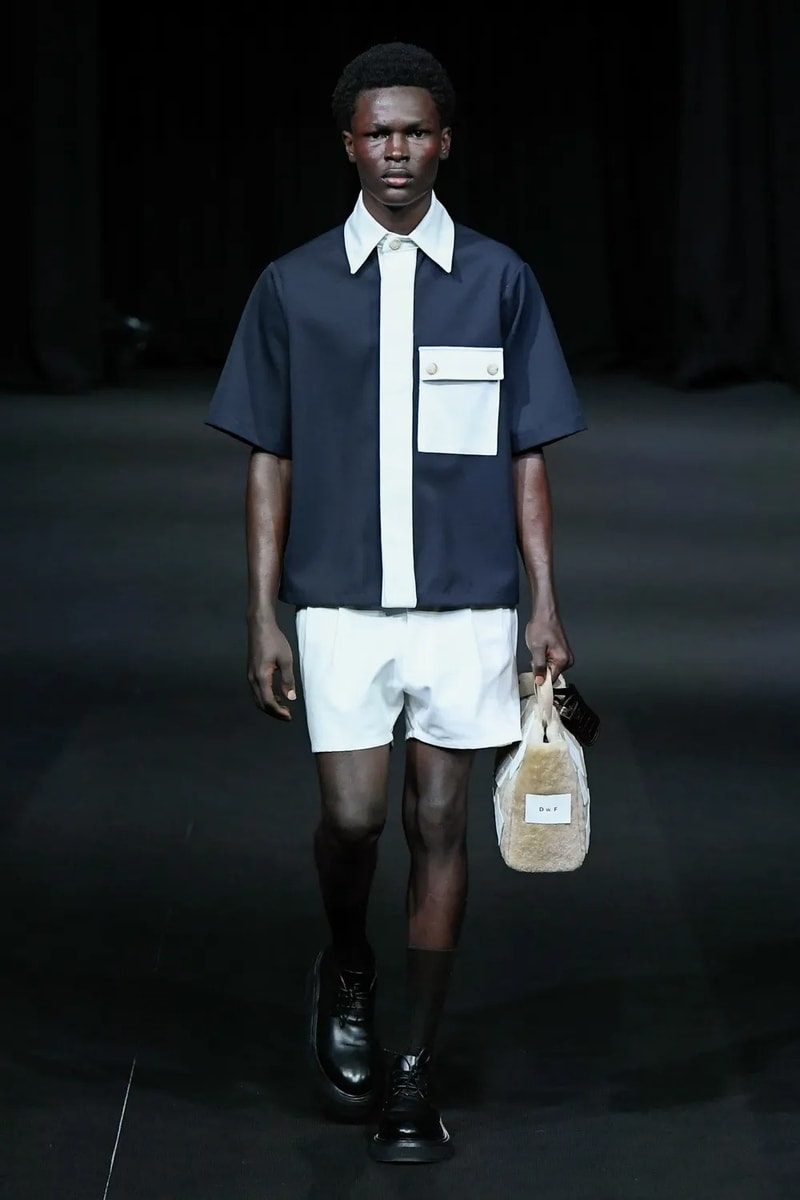 16 of 35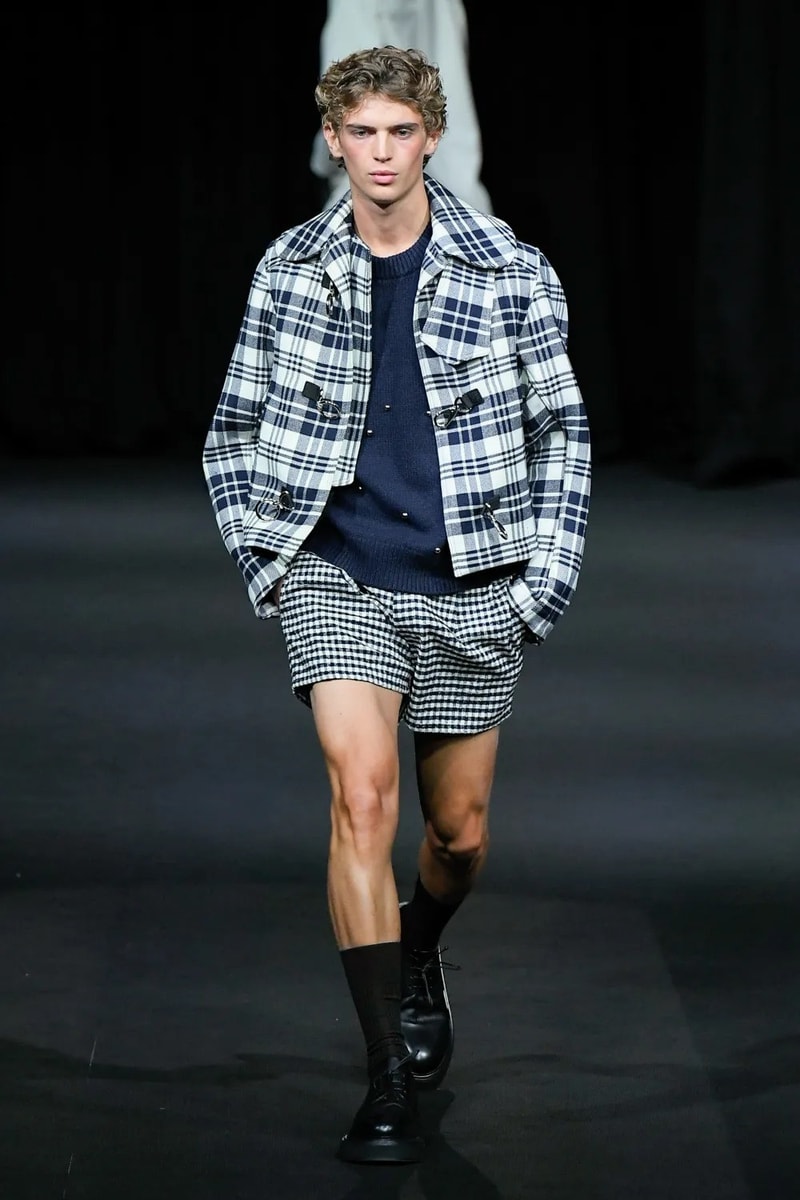 17 of 35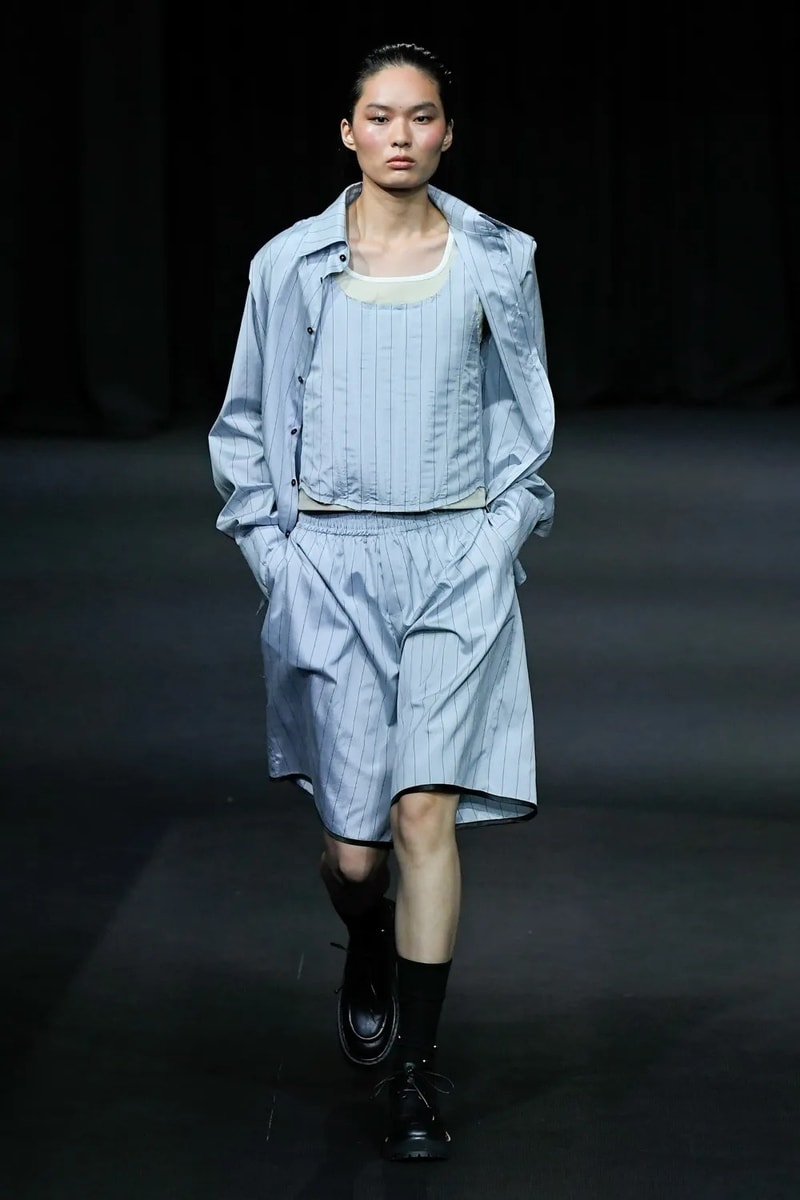 18 of 35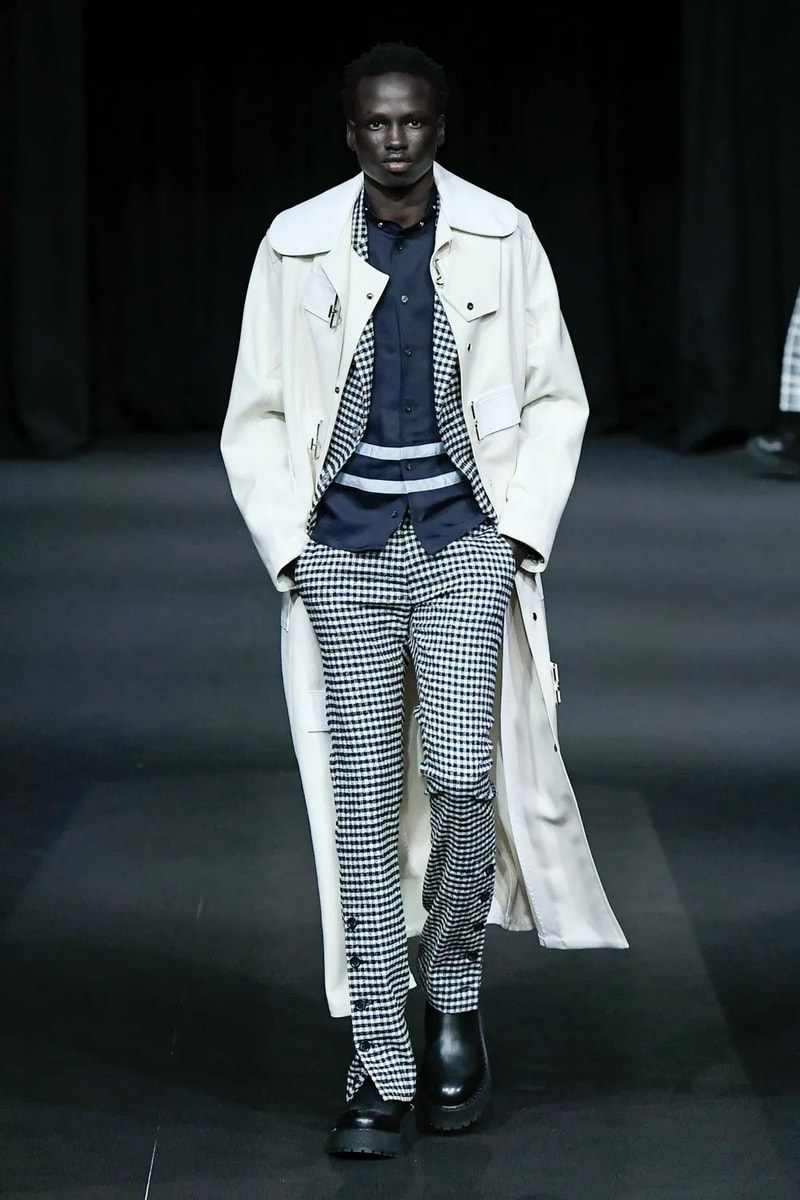 19 of 35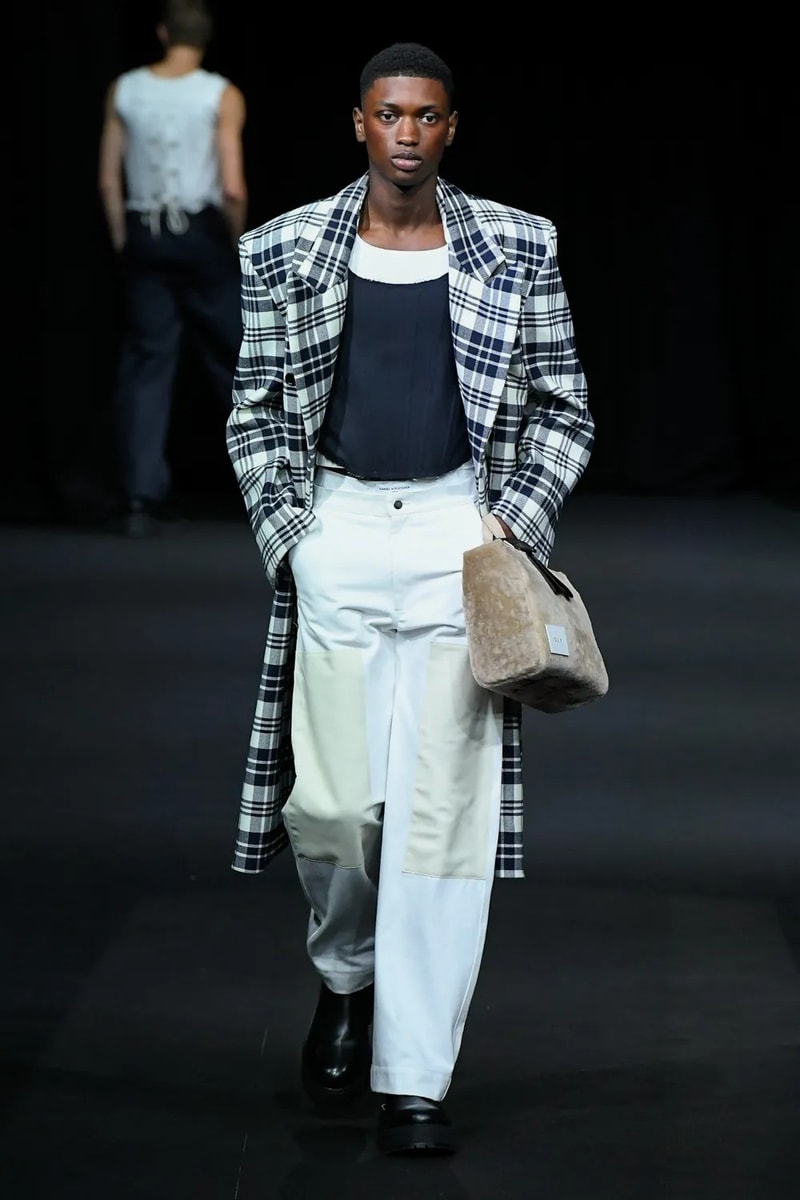 20 of 35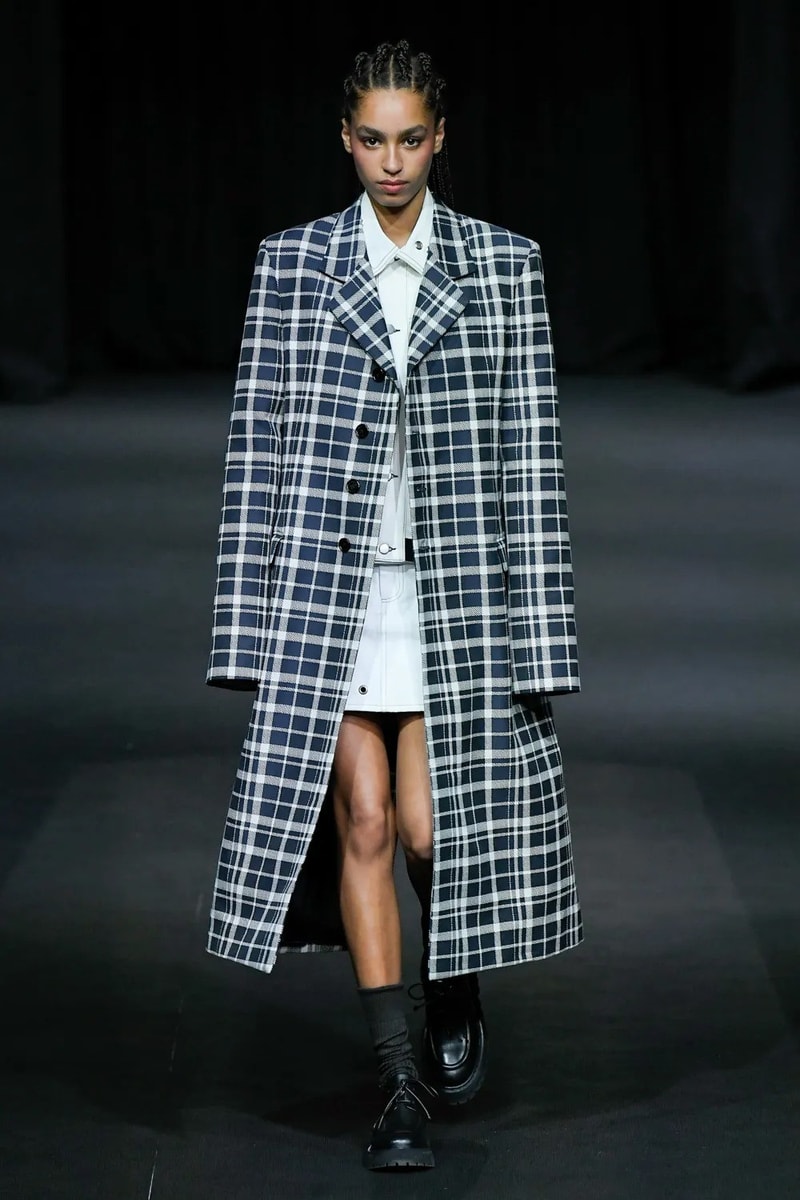 21 of 35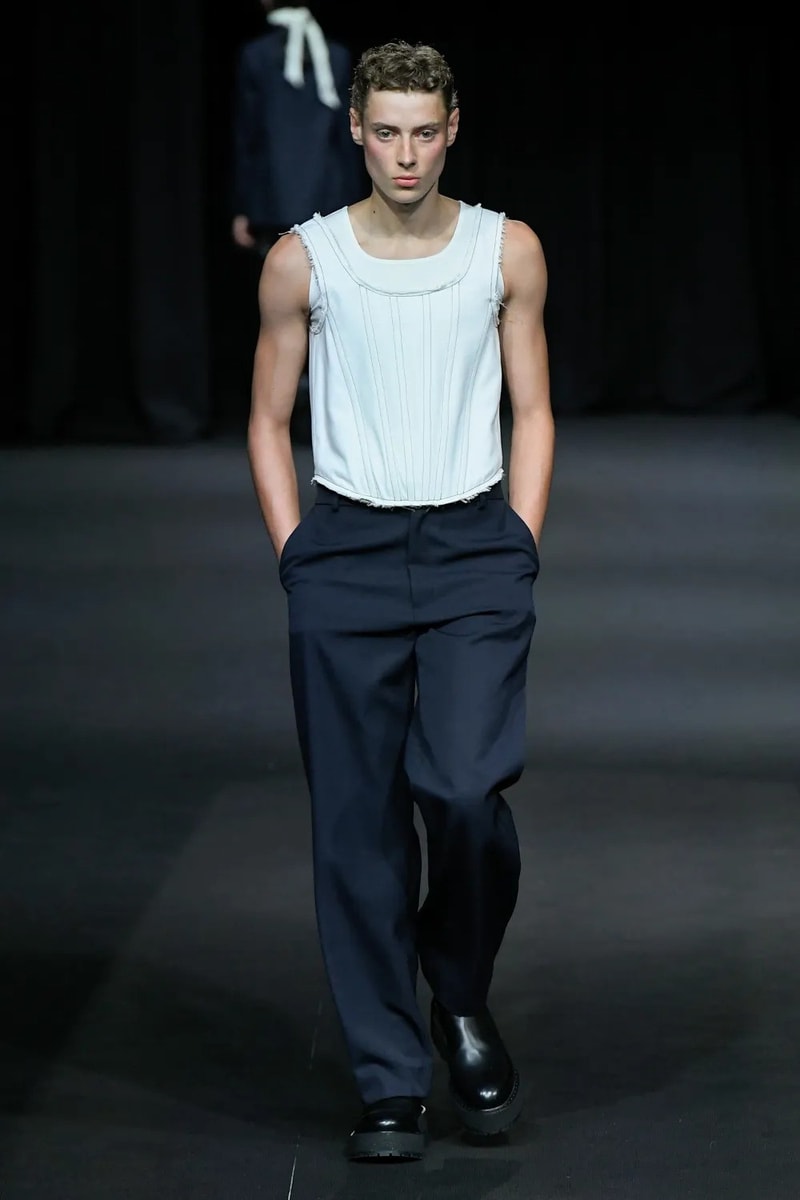 22 of 35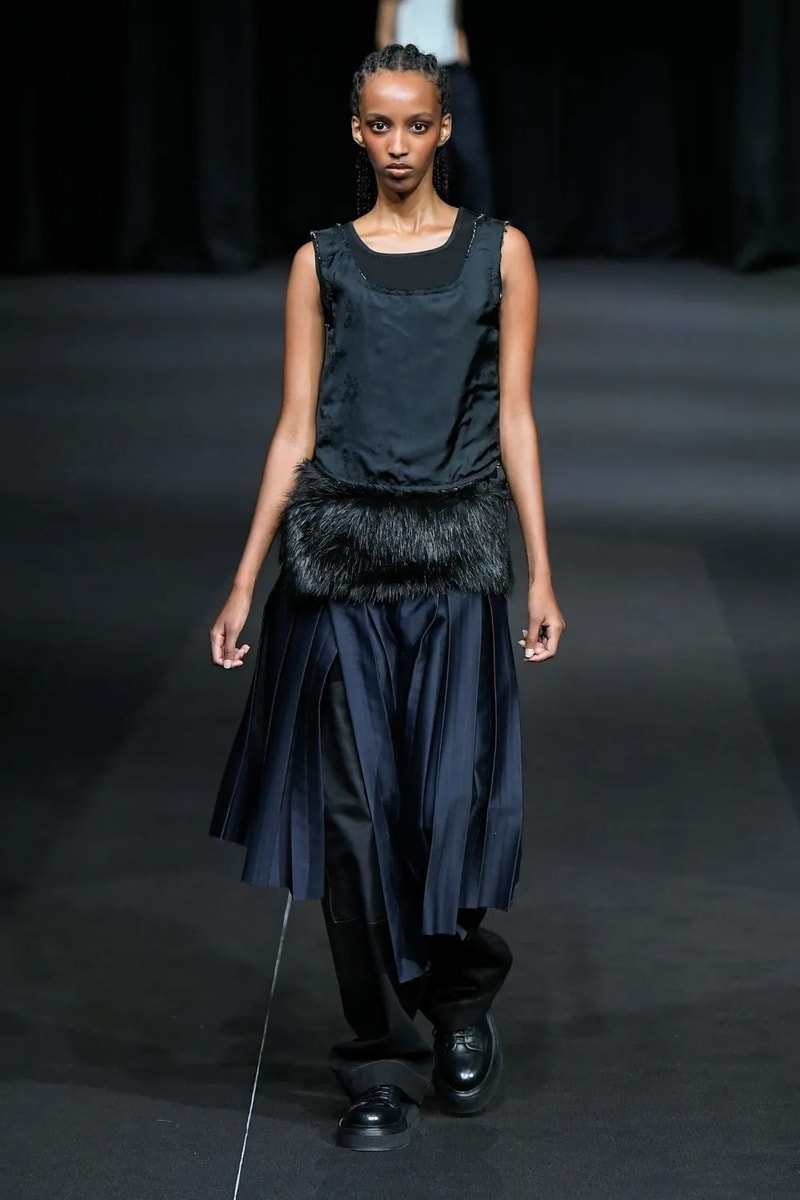 23 of 35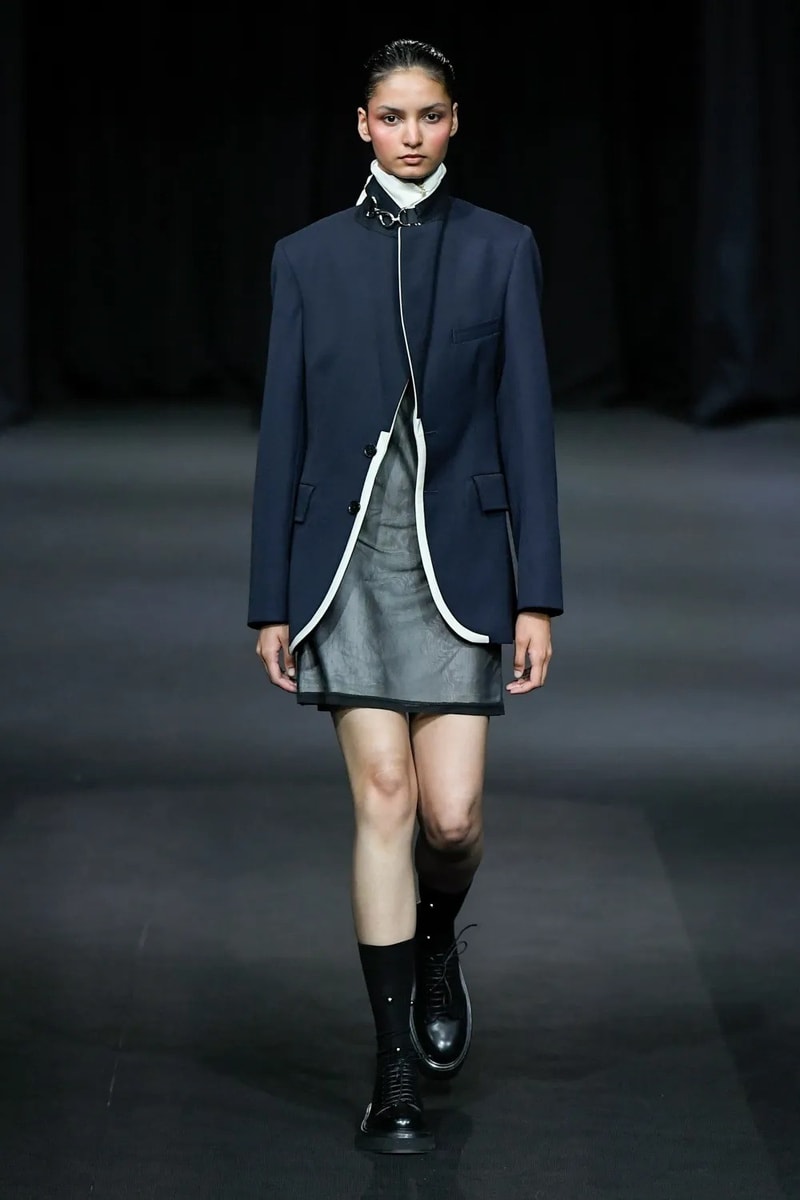 24 of 35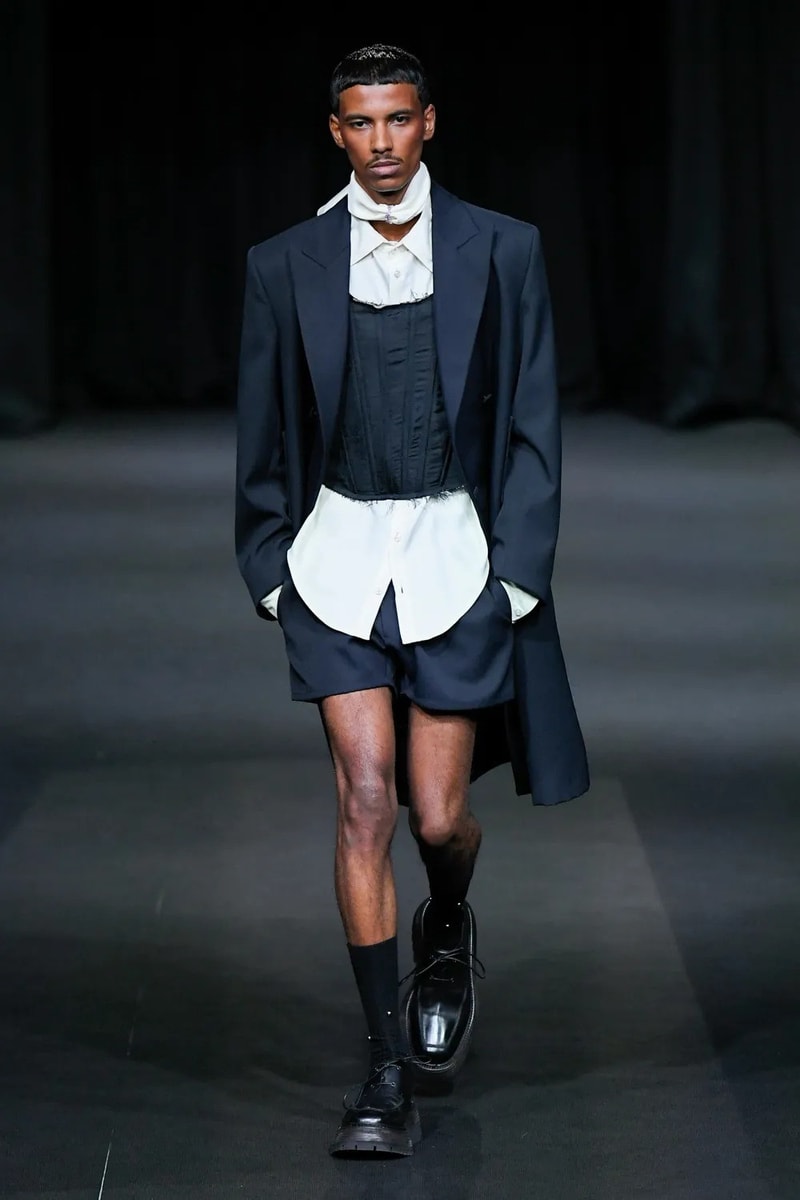 25 of 35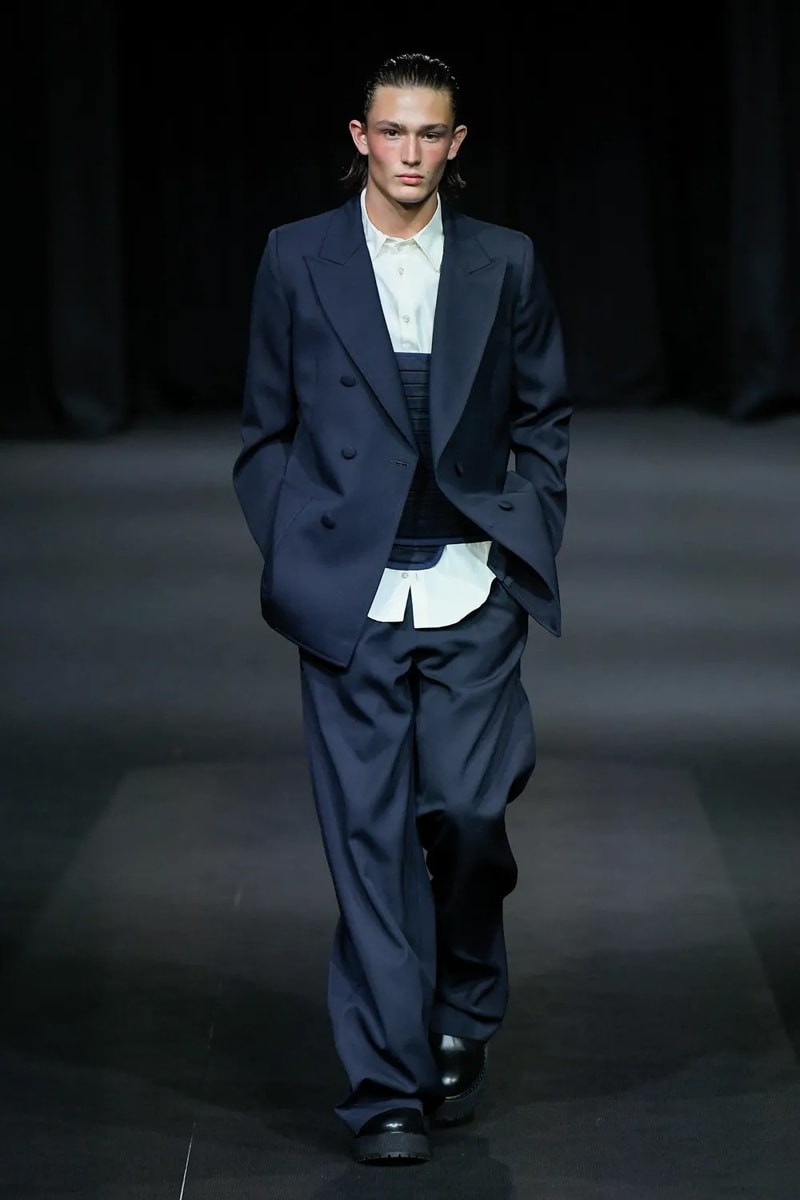 26 of 35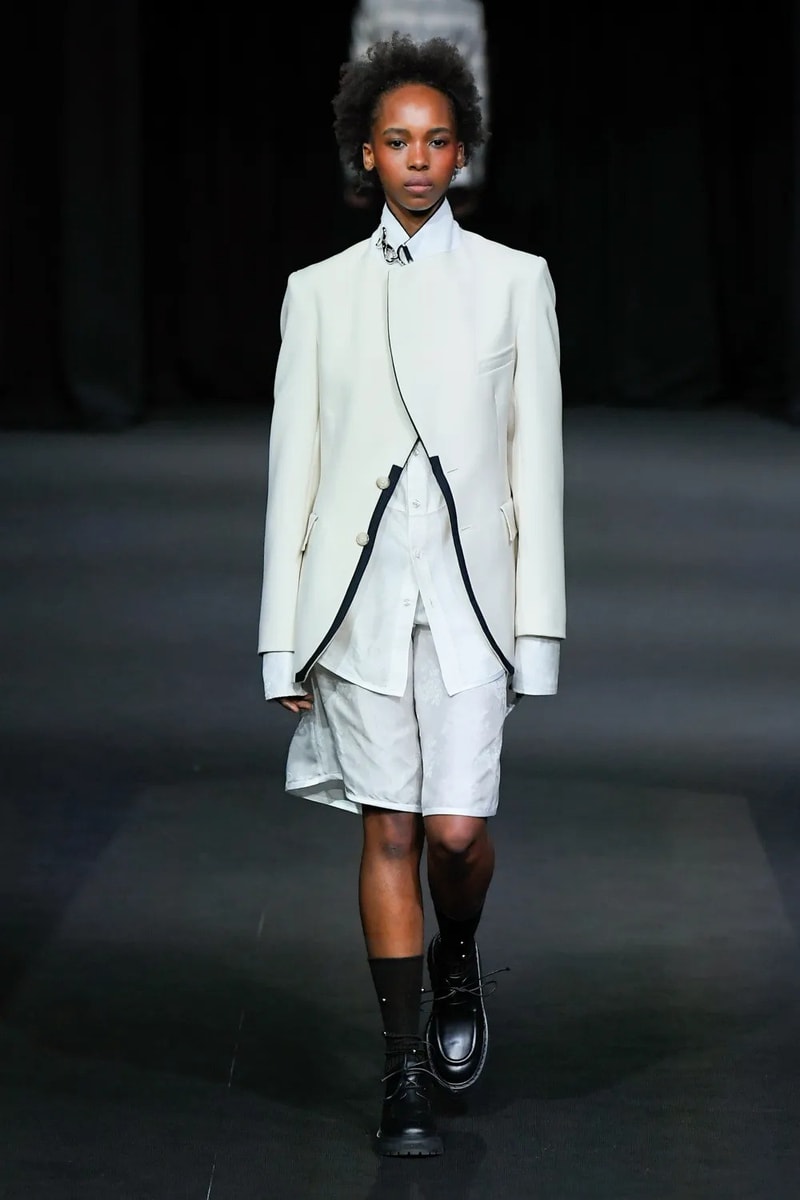 27 of 35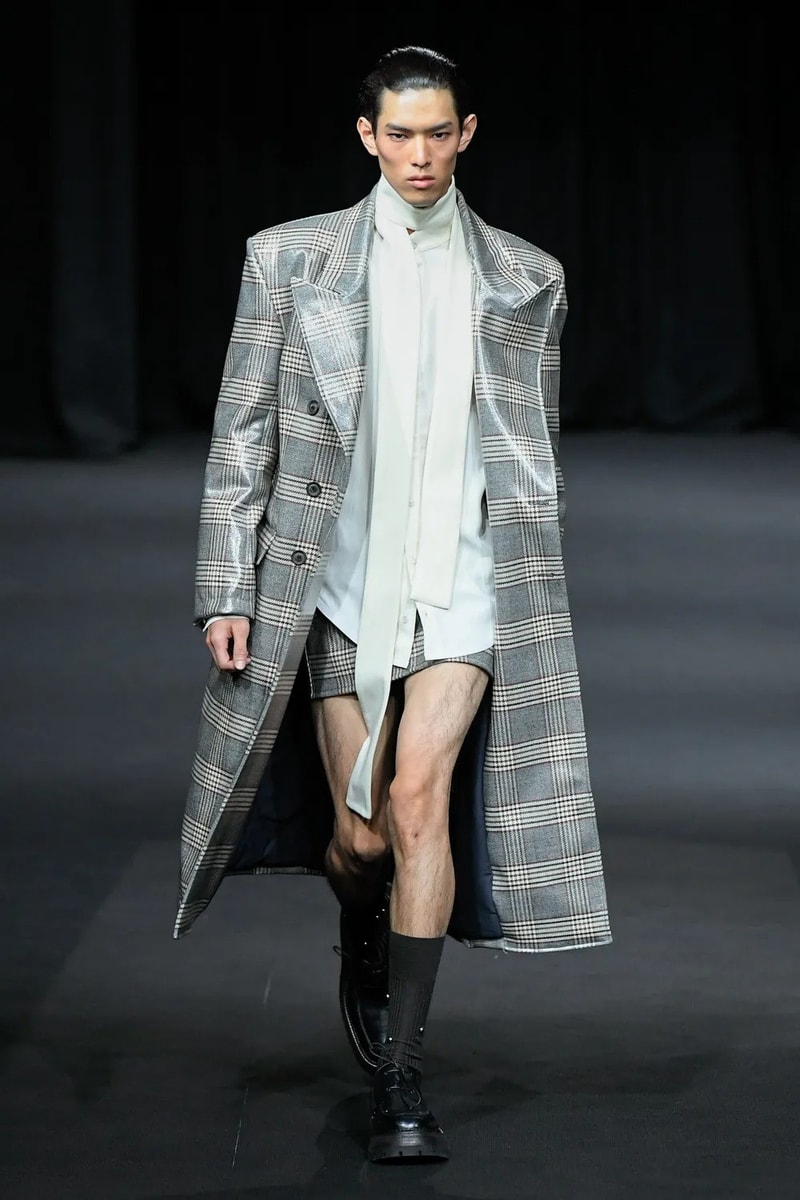 28 of 35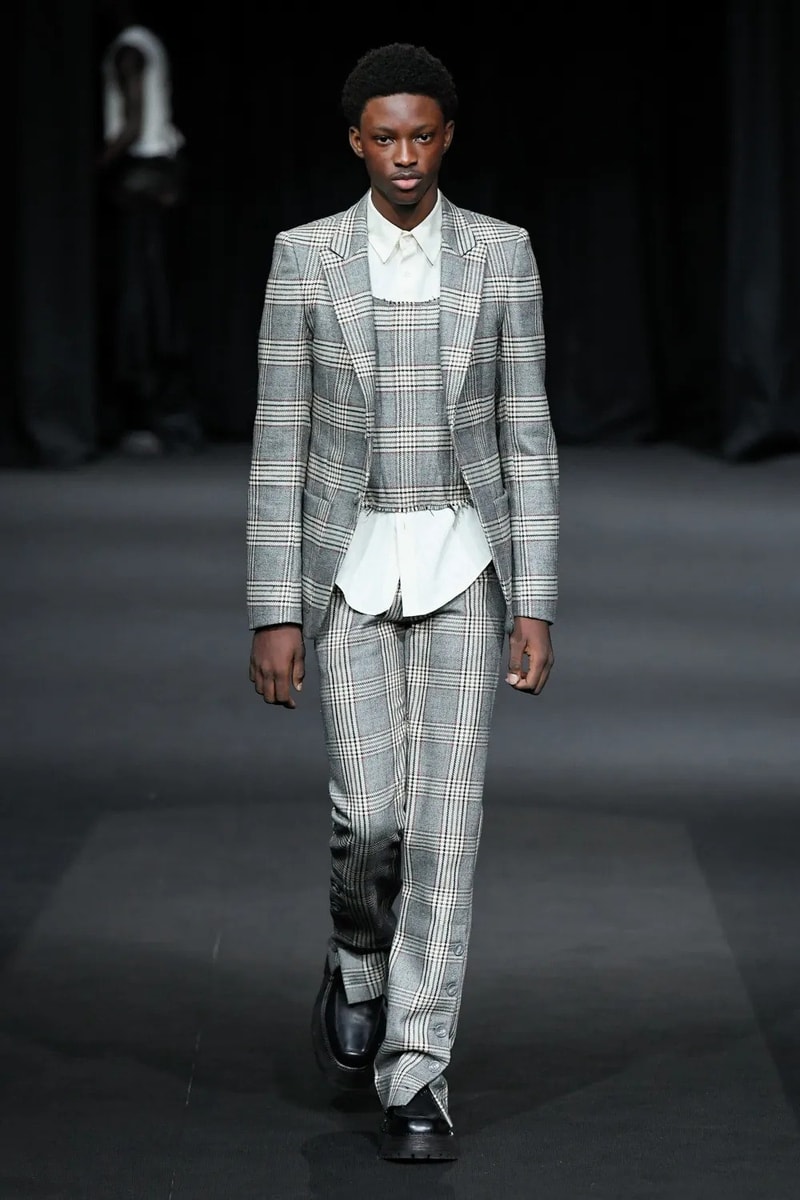 29 of 35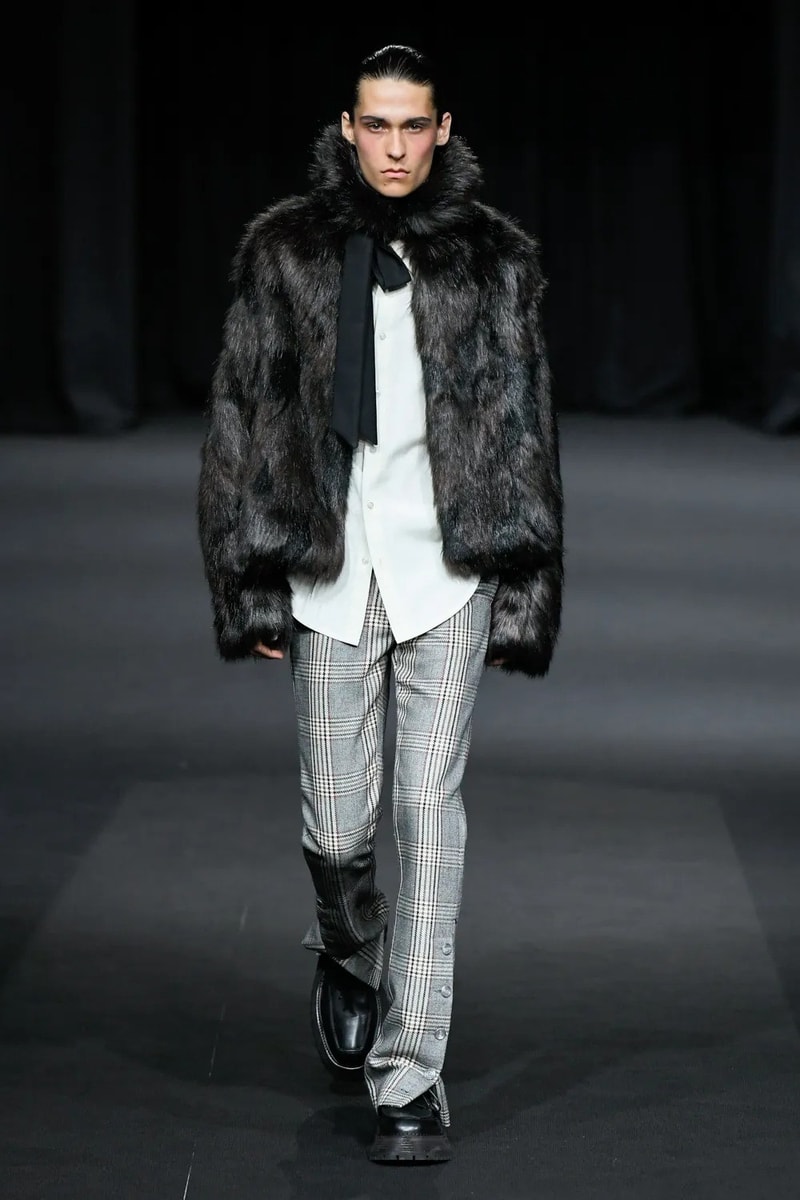 30 of 35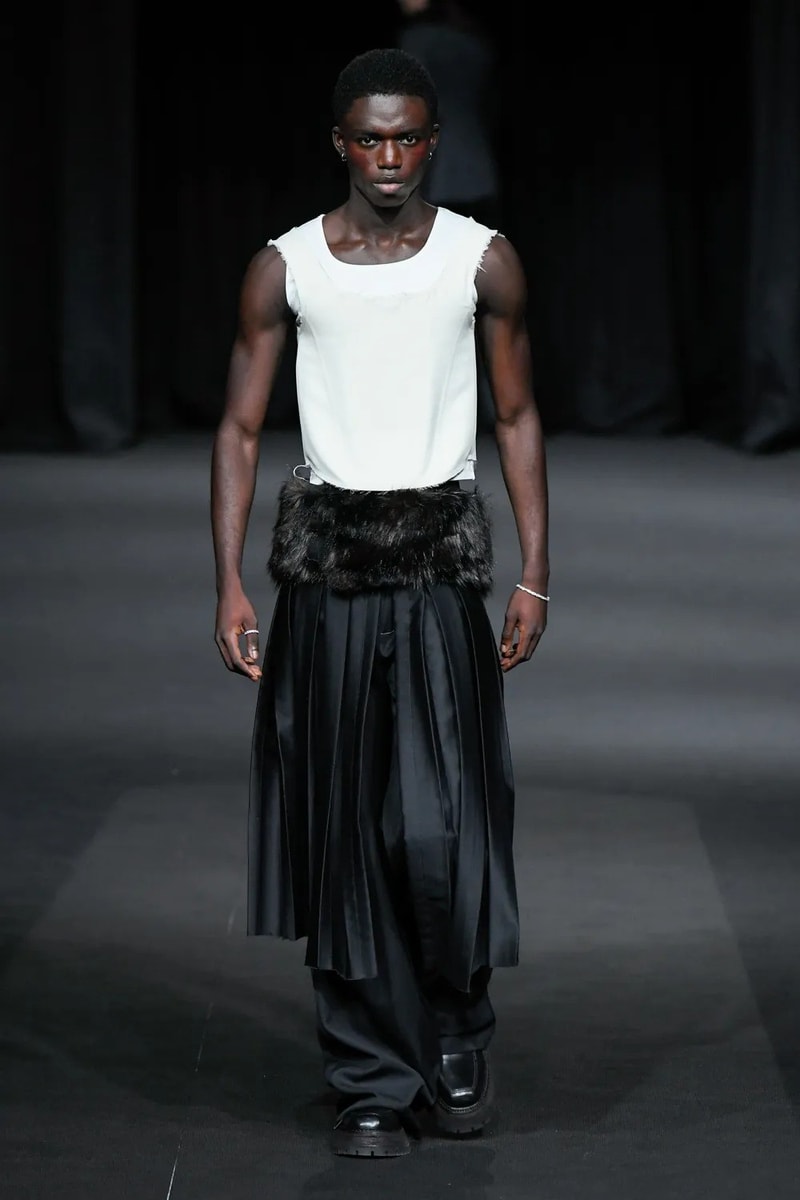 31 of 35
32 of 35
33 of 35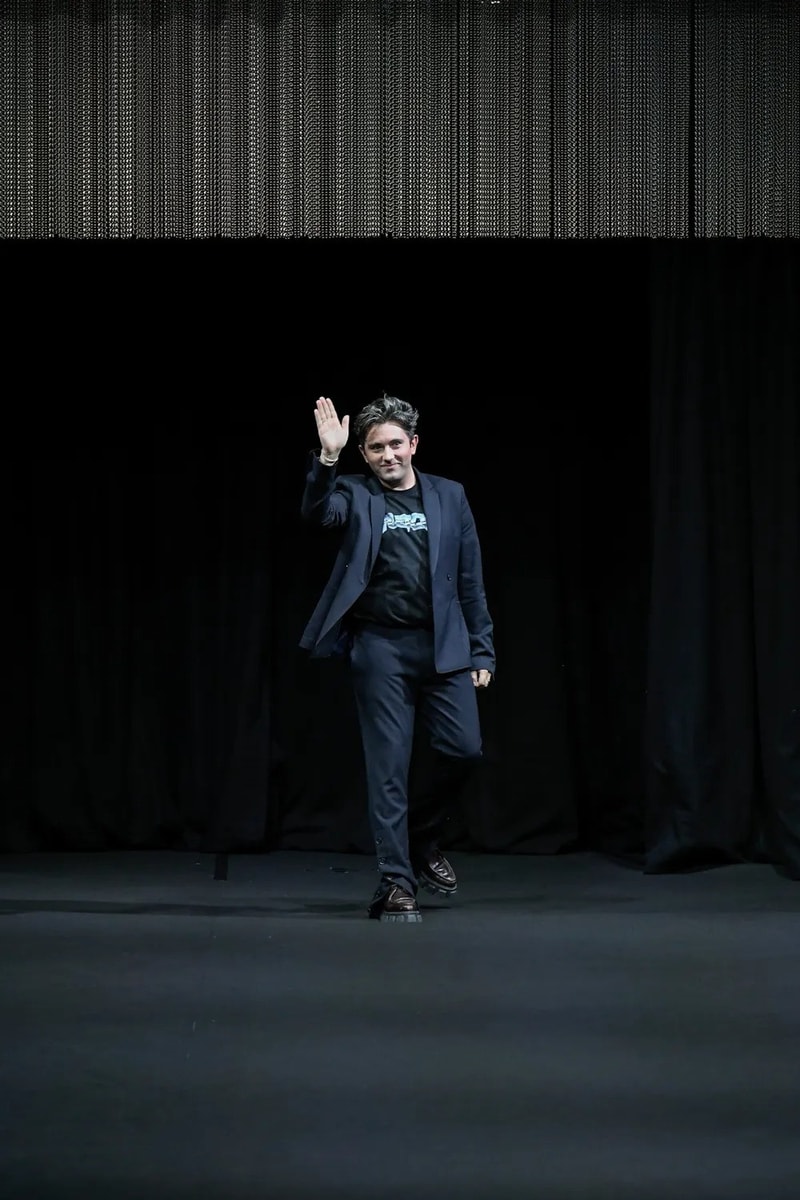 34 of 35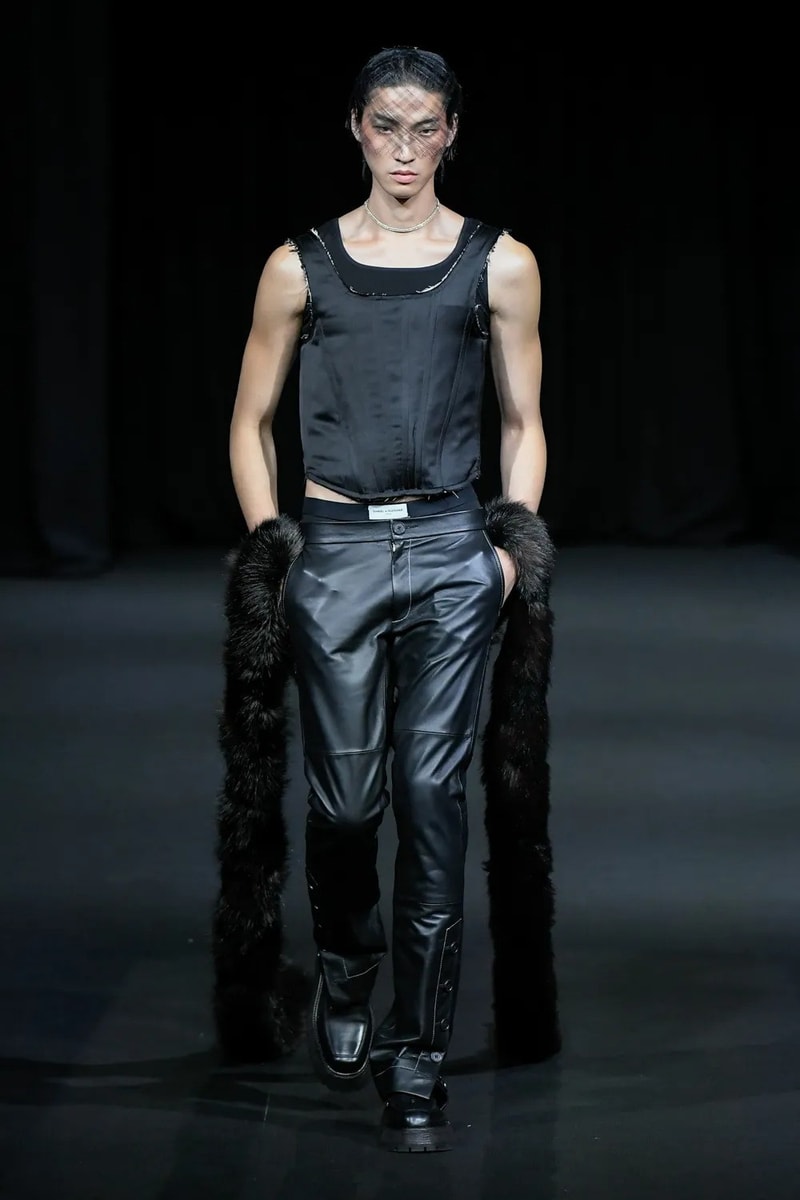 35 of 35
Fashion
Daniel w. Fletcher SS23 Is Quintessentially British
"Stand And Deliver" kicked off London Fashion Week with a one-minute silence dedicated to Queen Elizabeth II.
Daniel w. Fletcher SS23 Is Quintessentially British
"Stand And Deliver" kicked off London Fashion Week with a one-minute silence dedicated to Queen Elizabeth II.
Daniel w. Fletcher kicked off this season at London Fashion Week with a solemn tribute to Her Majesty Queen Elizabeth II. In what felt like quite a departure for the brand, Spring/Summer 2023's showcase, "Stand And Deliver" opened with an all-black morning suit, made from British wool.
Paying tribute to those that have made London what it is, SS23 draws inspiration from "King's Road punks, the late-night characters of Soho, and Savile Row tailors." Aptly taking place at The Londoner Hotel in the heart of the city, the collection showcased British craftsmanship and paid homage to London's suiting heritage with Prince of Wales checks.
Beginning as a relatively sombre affair, the collection transitions from gray and white suiting with black faux fur to country kilts, cropped red jackets and chocolate brown blazers. In a nod to Britain's burgeoning duality, SS23 is inspired by both quintessential British tailoring and rebellious punk subcultures, perhaps at a time when the nation is feeling the duality the most.
While SS23 features both men's and women's clothing, it's the menswear that truly is the star of the show. Complete with corsets, tanks and shearling bags (courtesy of Axel Arigato) and footwear by Marsèll, the collection stays true to Fletcher's inherently sexy nature. Dresses and cut-outs are peppered in through a number of womenswear looks, each complete with glimmers of jewels by Hatton Labs.
Dubbed Fletcher's "most sustainable collection to date," according to the press release, "Stand And Deliver" features deadstock fabrics from LVMH's Nona Source platform and aims to prove the heights that fashion can reach whilst still acting responsibly.
Speaking exclusively to Hypebeast about the collection, Fletcher notes, "The place I was in when I designed my last collection… It was really a tribute to my dad. Whereas this one was looking back at the last ten years of my time living in London. It's very much inspired by all of those people that made London what it was — from the punks of Kings Road to the pearly Kings and Queens of Soho. All of those people who have contributed to the culture that we have now, play a huge inspiration in this collection. It's for them really."
He adds "The point of doing a show is, it is a show. For me, I like to tell a story. We start with morning suits and then we go into daytime, strolling through London, and then we get into the dark nights of Soho."
Take a look at the collection in full above and while you're here, check out our list of designers to watch this season.
---
Share this article