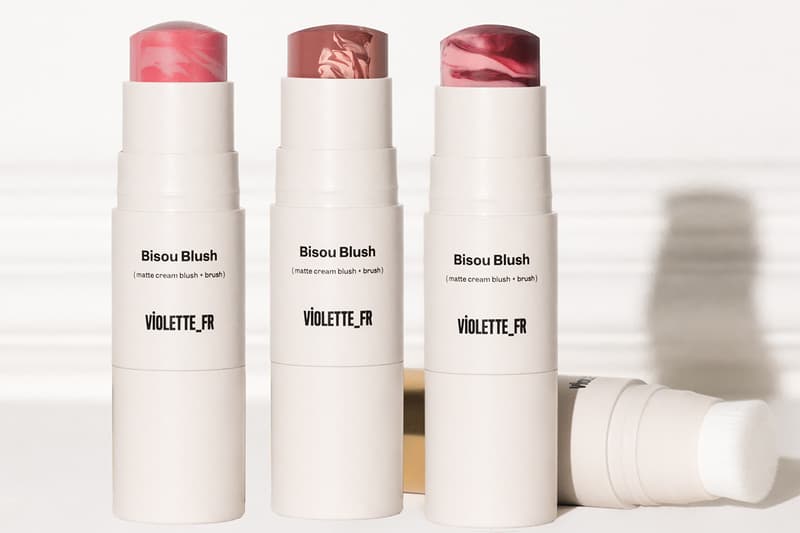 1 of 2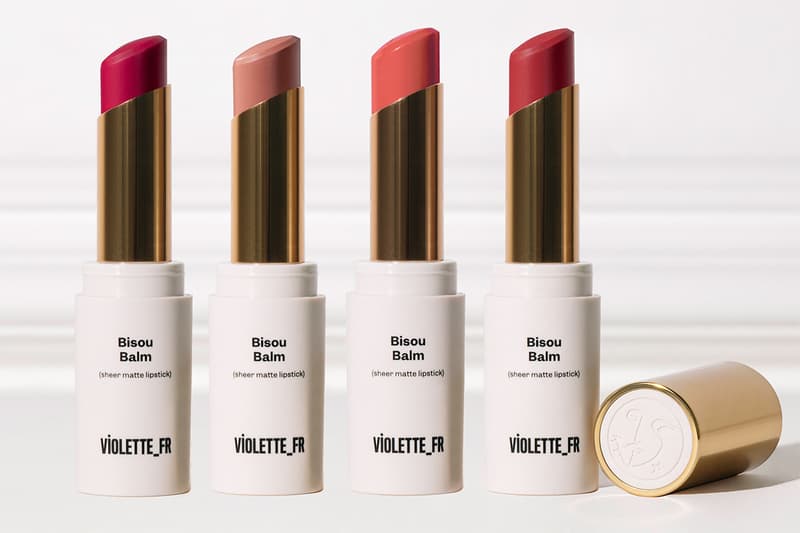 2 of 2
Beauty
Renowned Makeup Artist Violette Gives Violette_FR's Bisou Franchise a Fall Makeover
Featuring new blushes and lipsticks shades designed for the cooler months.
Renowned Makeup Artist Violette Gives Violette_FR's Bisou Franchise a Fall Makeover
Featuring new blushes and lipsticks shades designed for the cooler months.
Violette_Fr, the beauty brand from French makeup artist Violette, has launched its newest edition to the Bisou franchise with Bisou Blushes and revamped Bisou Lip Balms. This new collection is an homage to Violette's days as an artist and is inspired by Renaissance and Neoclassical paintings.
The brand new Bisou Blushes are available in three shades, "Inés," a vibrant baby pink. "Louise," a muted-flesh pink beige and "Aïssa," a warm berry shade. Bisou Blushes were inspired by the painting technique "sfumato," a type of ultra-fine blending that melts colors into one another without visible lines. "Blush should never look like makeup, but rather a natural flush that radiates from within. Blend gently so the marbling created to give the skin natural color glides seamlessly along the cheeks." Violette shared with Hypebae.
Completing the lineup are the repeatedly sold-out and TikTok viral Bisou Lip Balms that return in four shades with an updated hydrating formula and new tube design. The newest color of the four fall-ready lipstick shades is "Sucette," a warm raspberry hue, "Calisson," a subtle beige, "Guimauve," a spicy coral and "Bêtise," a flushed warm berry.
Hypebae wanted to know the thought process behind releasing the franchise for Fall and Violette eloquently stated, "Fall is when I feel most creative. To me, that's when the new year begins, my senses are heightened, and I'm going to experiment a little more with my looks. If I'm feeling espiègle, which translates to playful or mischievous, I'm going to do a spicey eye with a pop of color. With my eyes as the statement, I will balance the look with a natural flush of color on my lips and cheeks. That is what is so refreshing about Bisou Balm and Bisou Blush. Each is designed to compliment the boldest looks while simultaneously having its own striking effect when used alone. I love the Bisou effect because it looks like life. It looks like those moments you've just been kissed or you got an unexpected compliment."
Violette_Fr's Bisou Lip Balm retails for $28 USD and Bisou Blush retails for $35 USD and can be purchased via the brand's website.
View this post on Instagram
---
Share this article