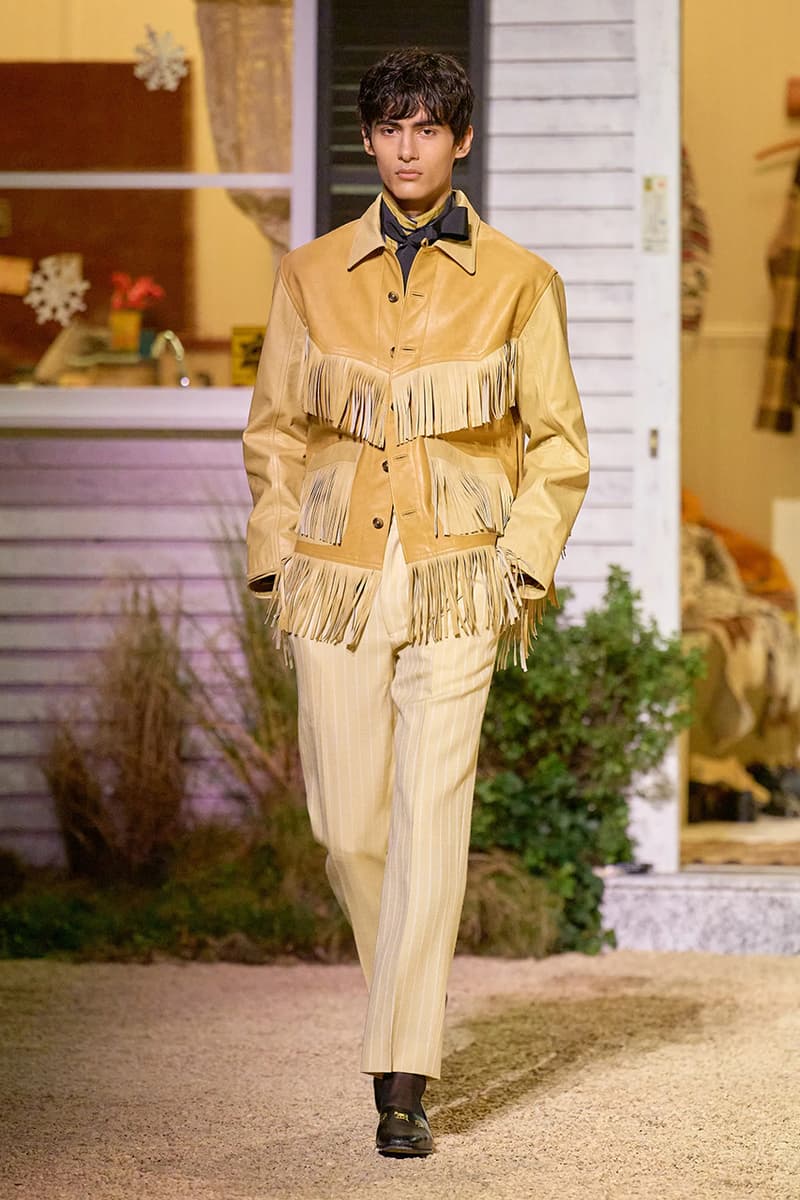 1 of 61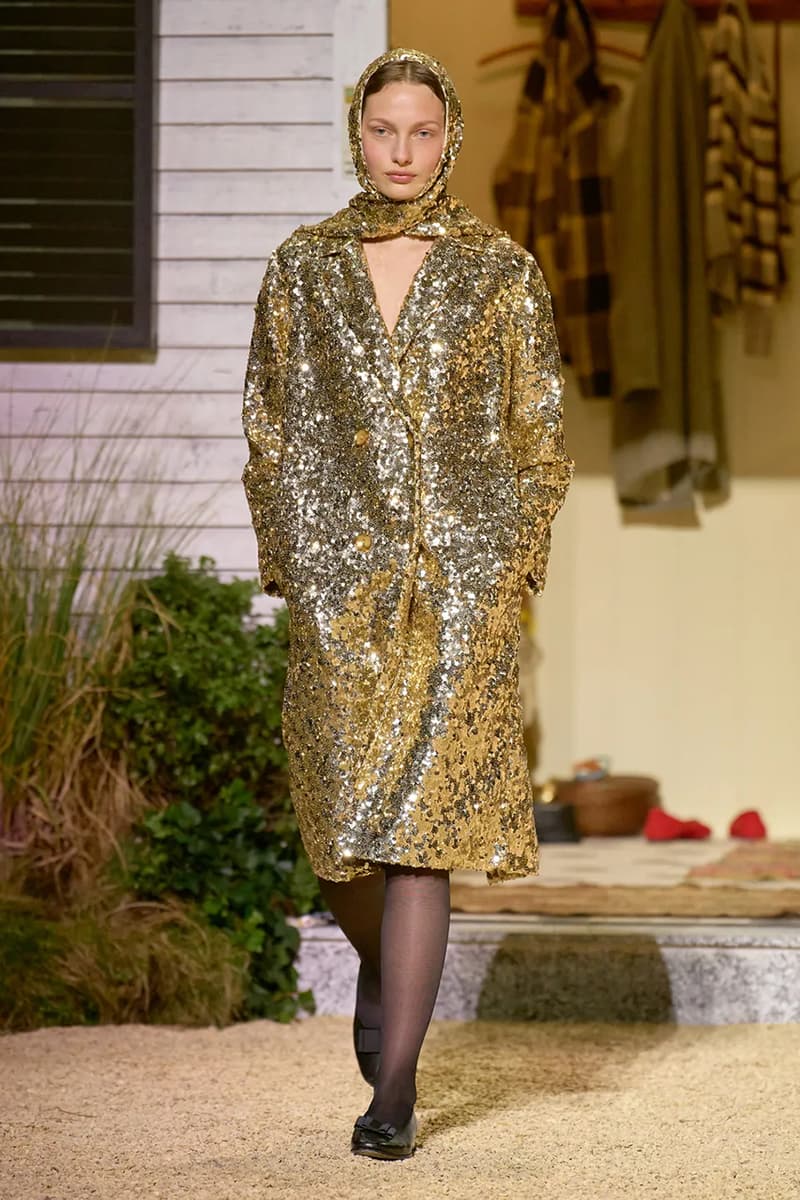 2 of 61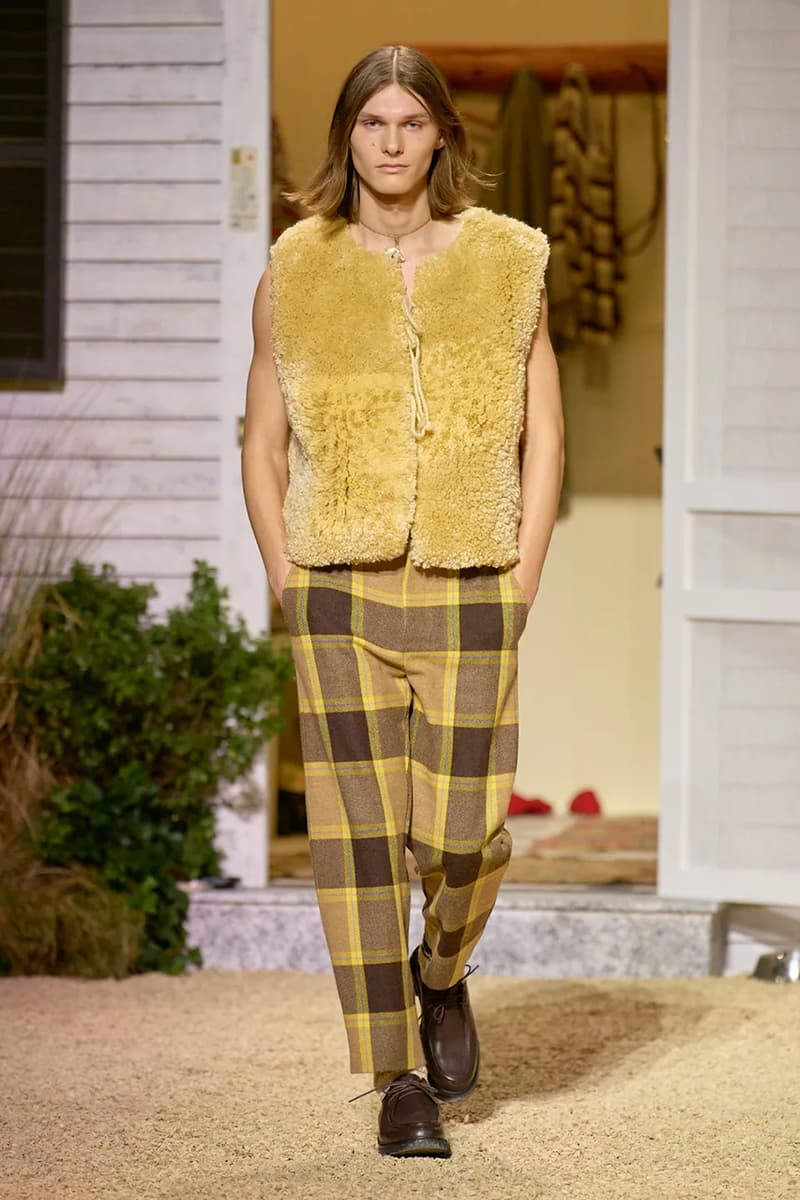 3 of 61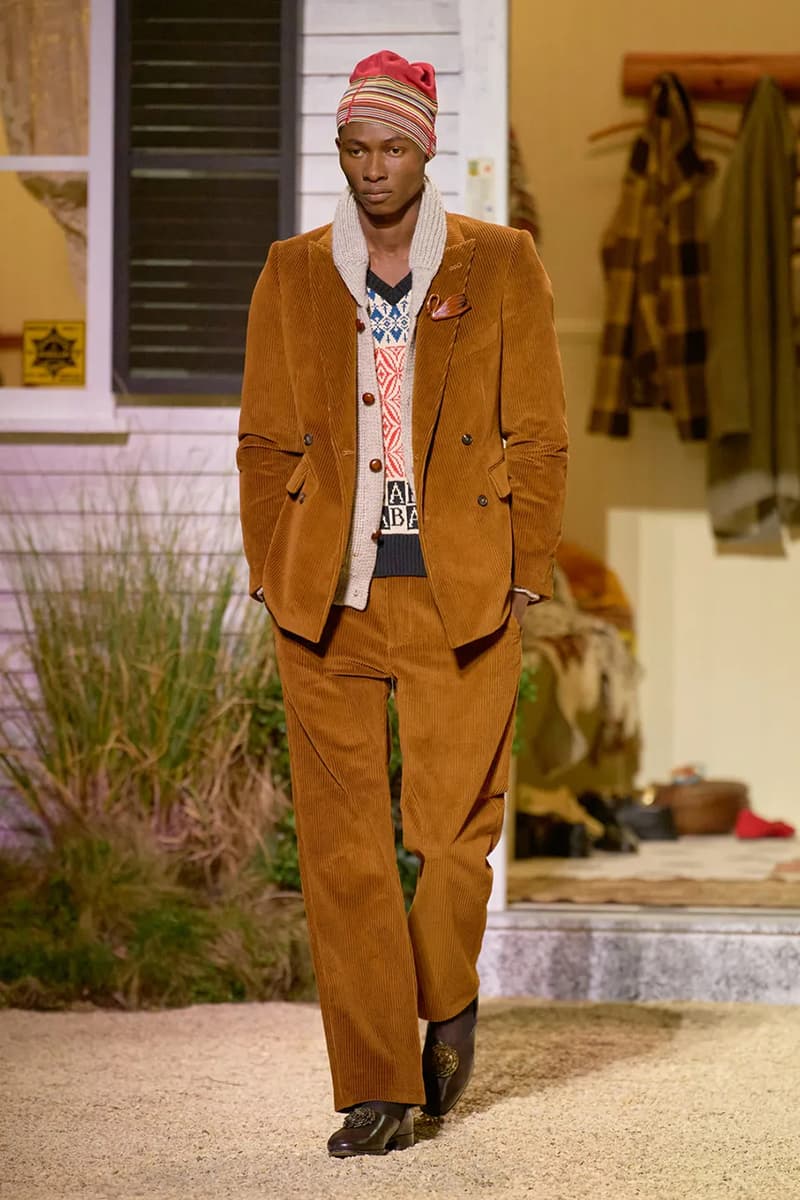 4 of 61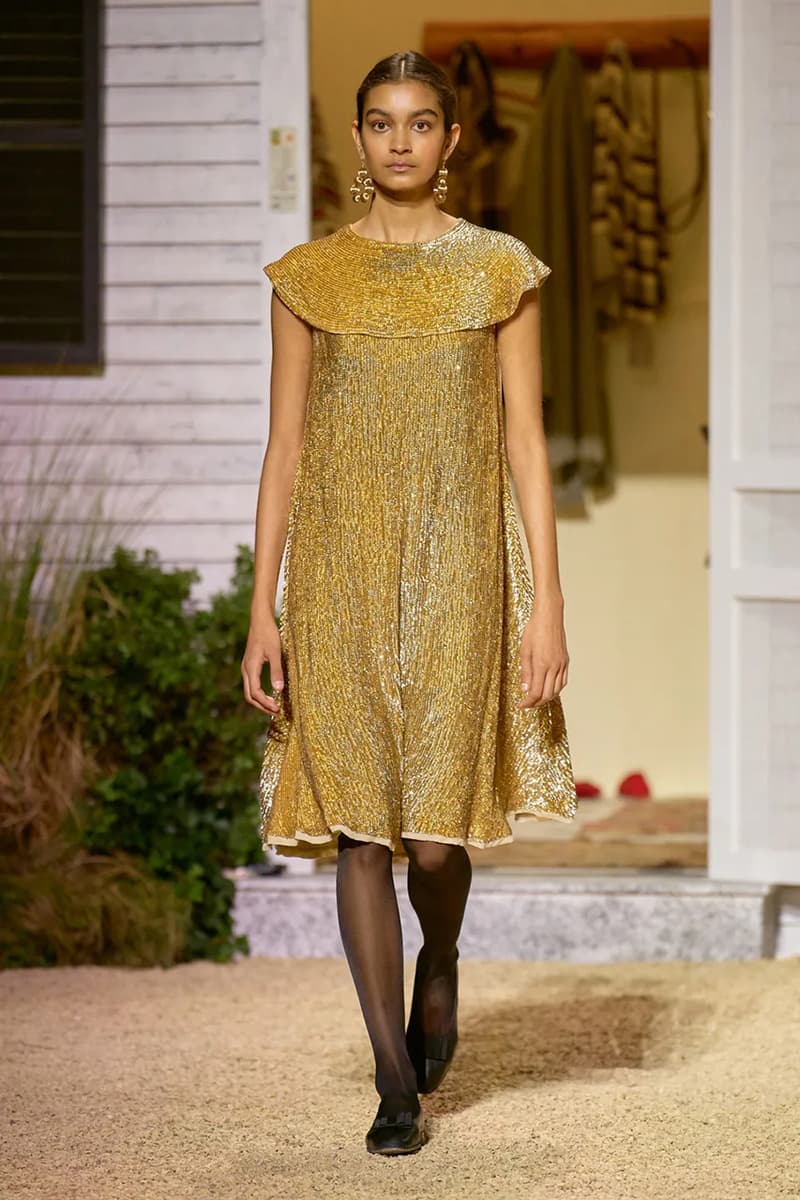 5 of 61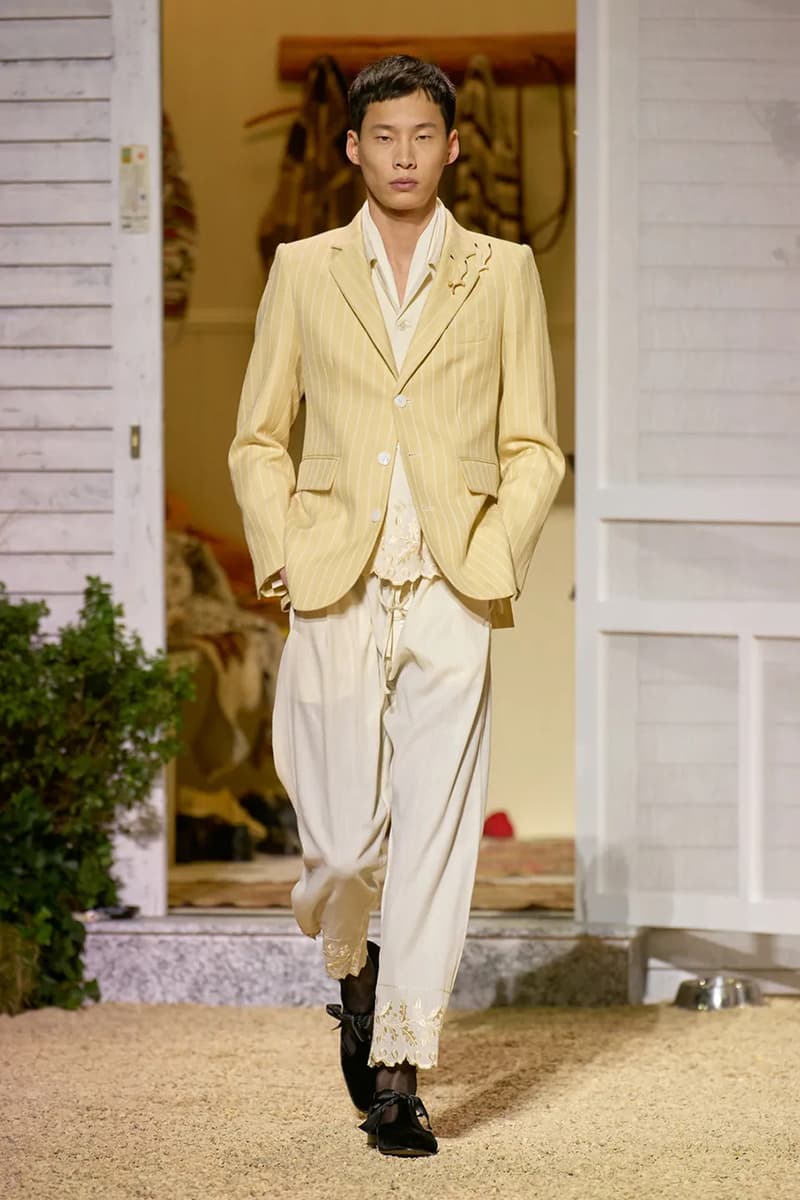 6 of 61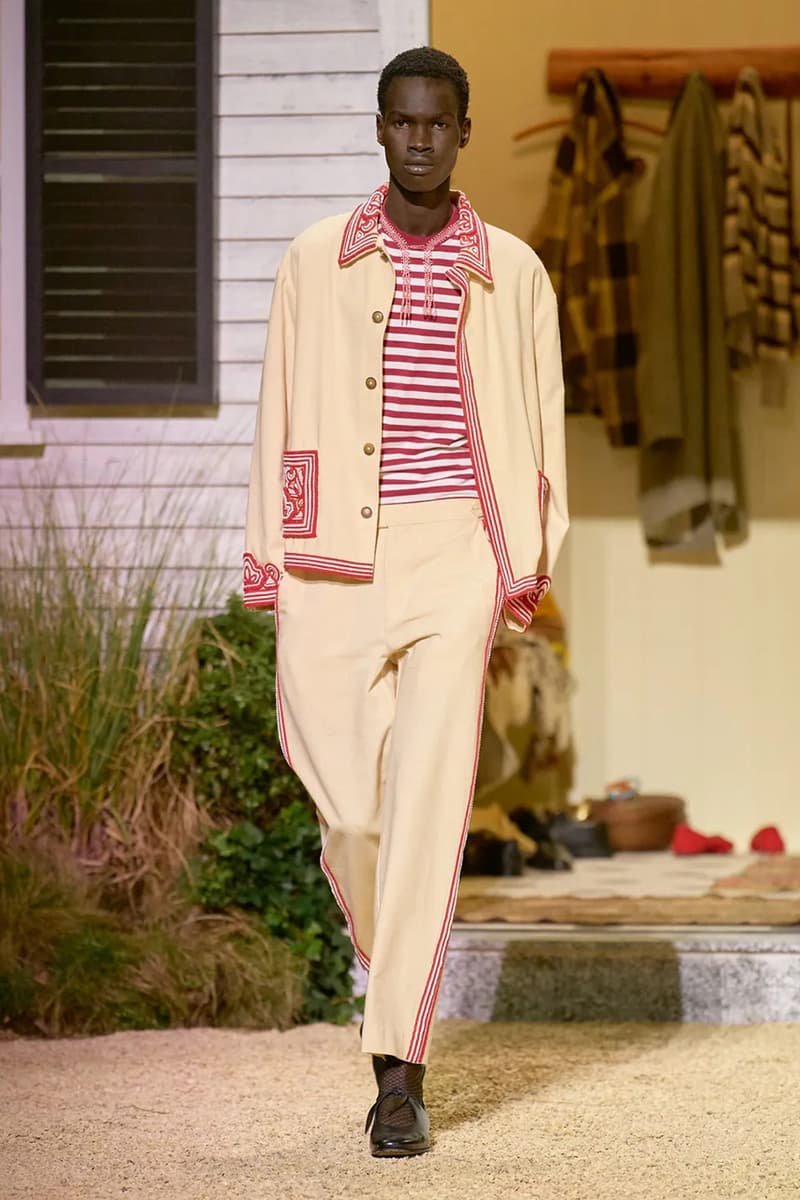 7 of 61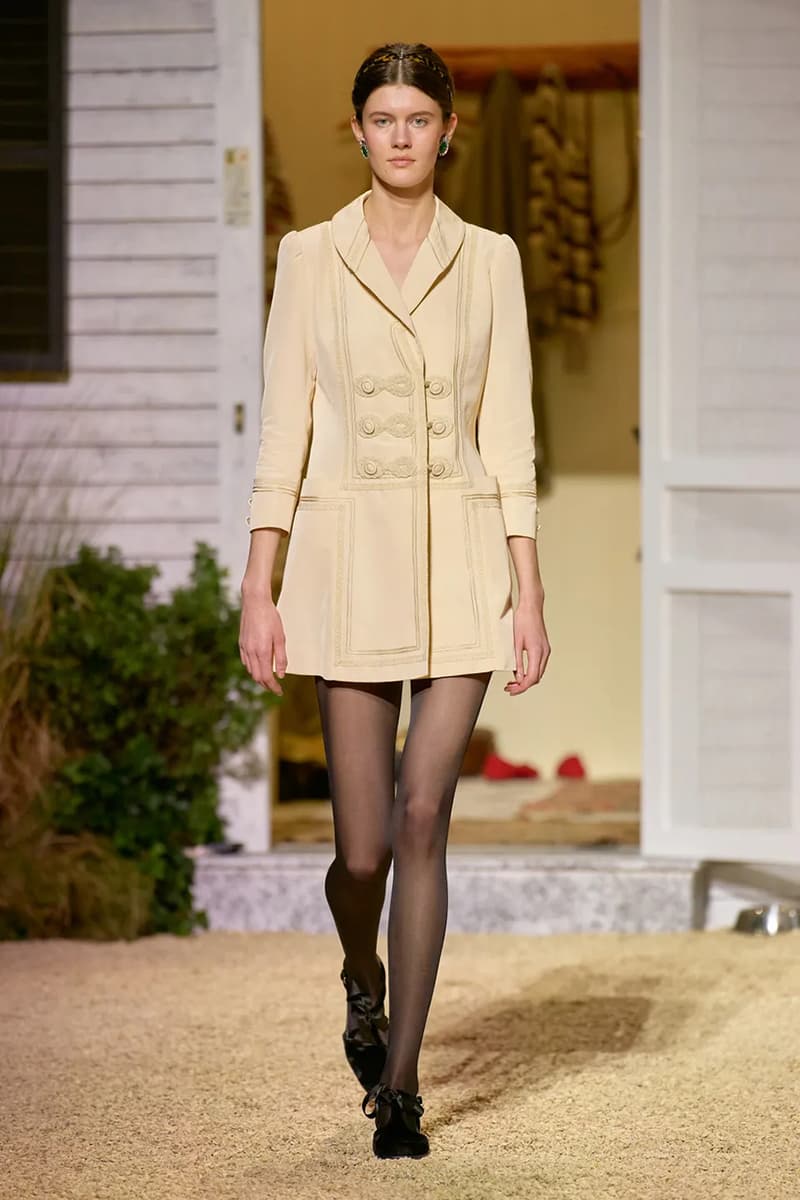 8 of 61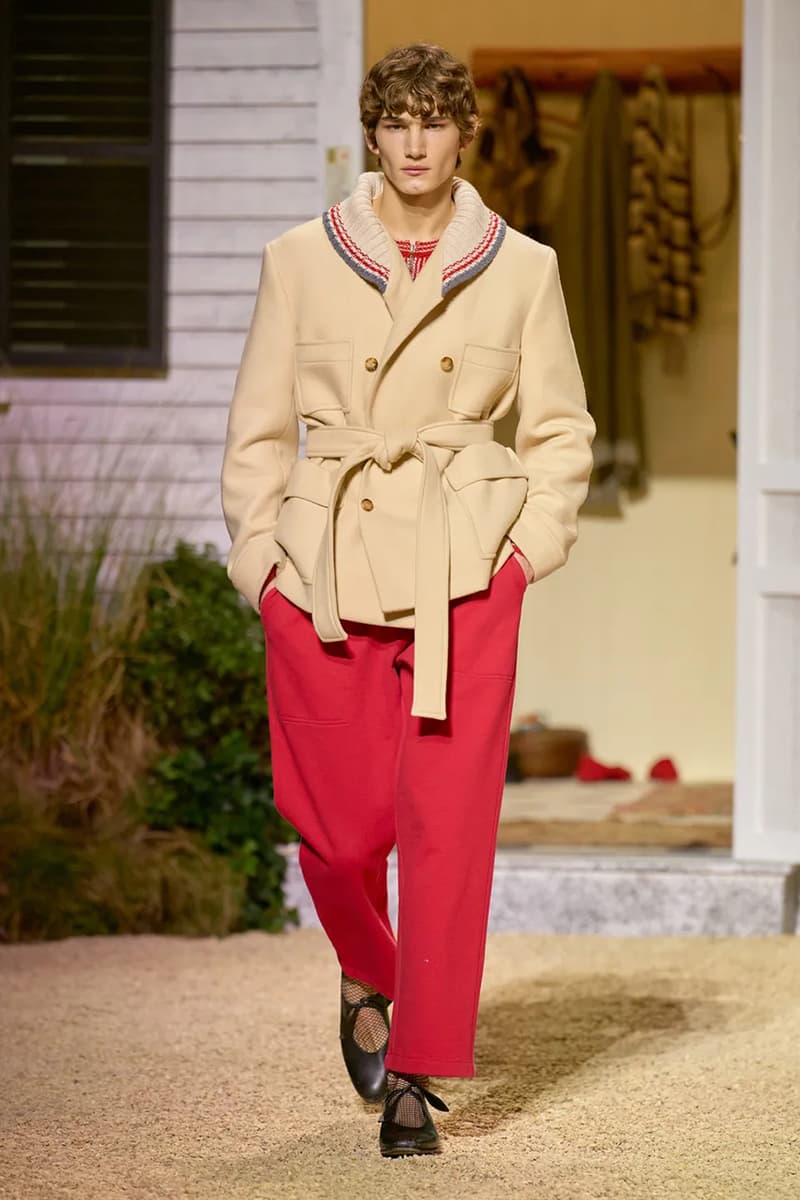 9 of 61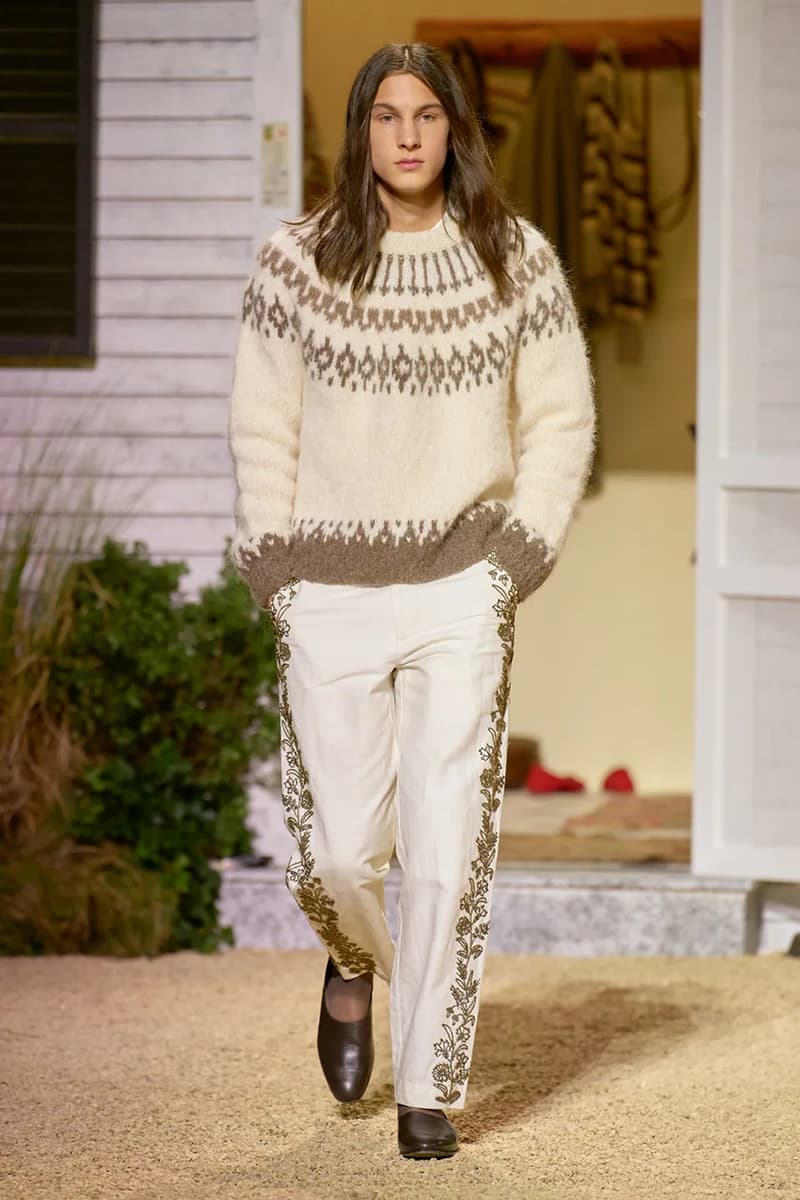 10 of 61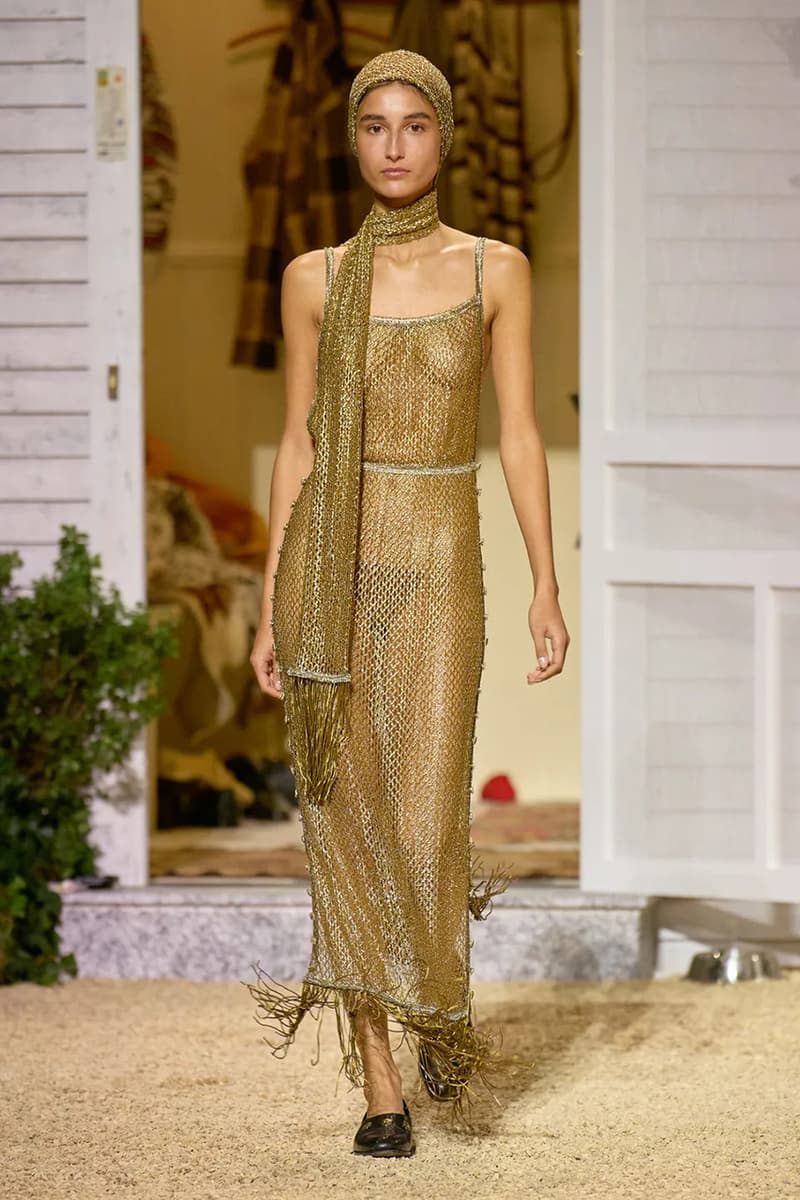 11 of 61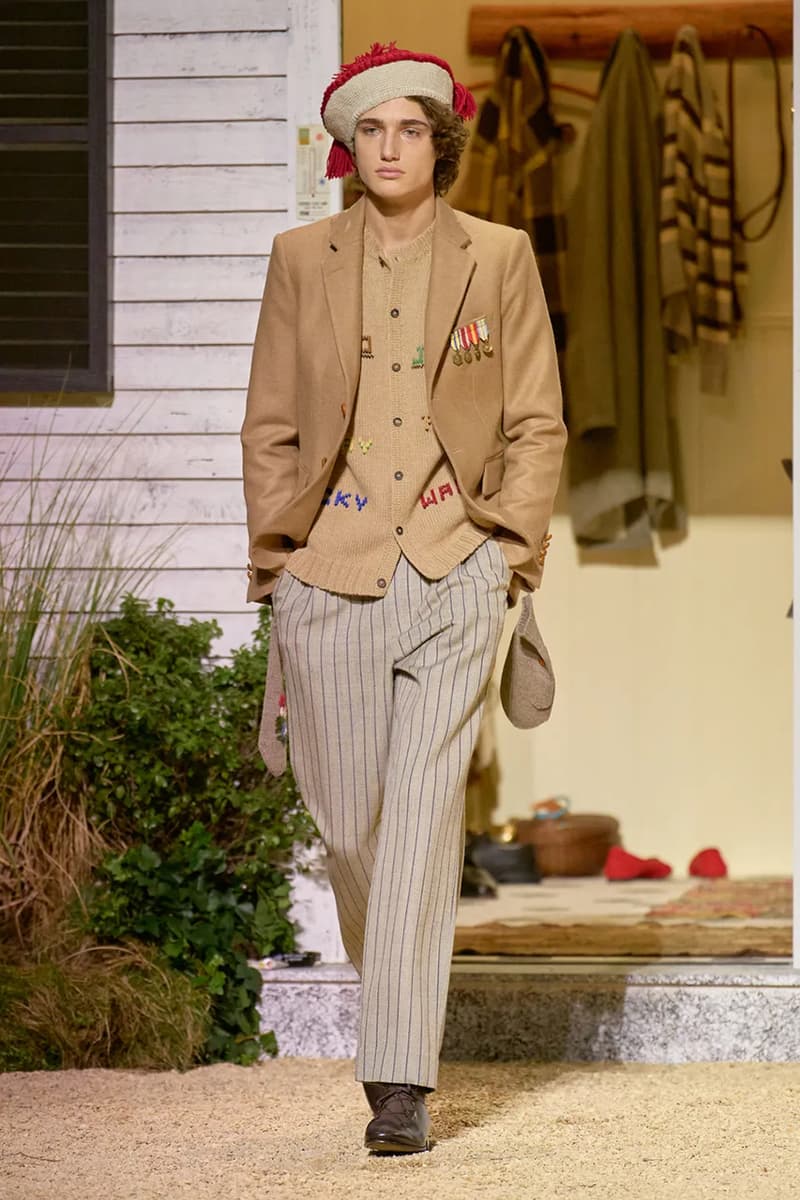 12 of 61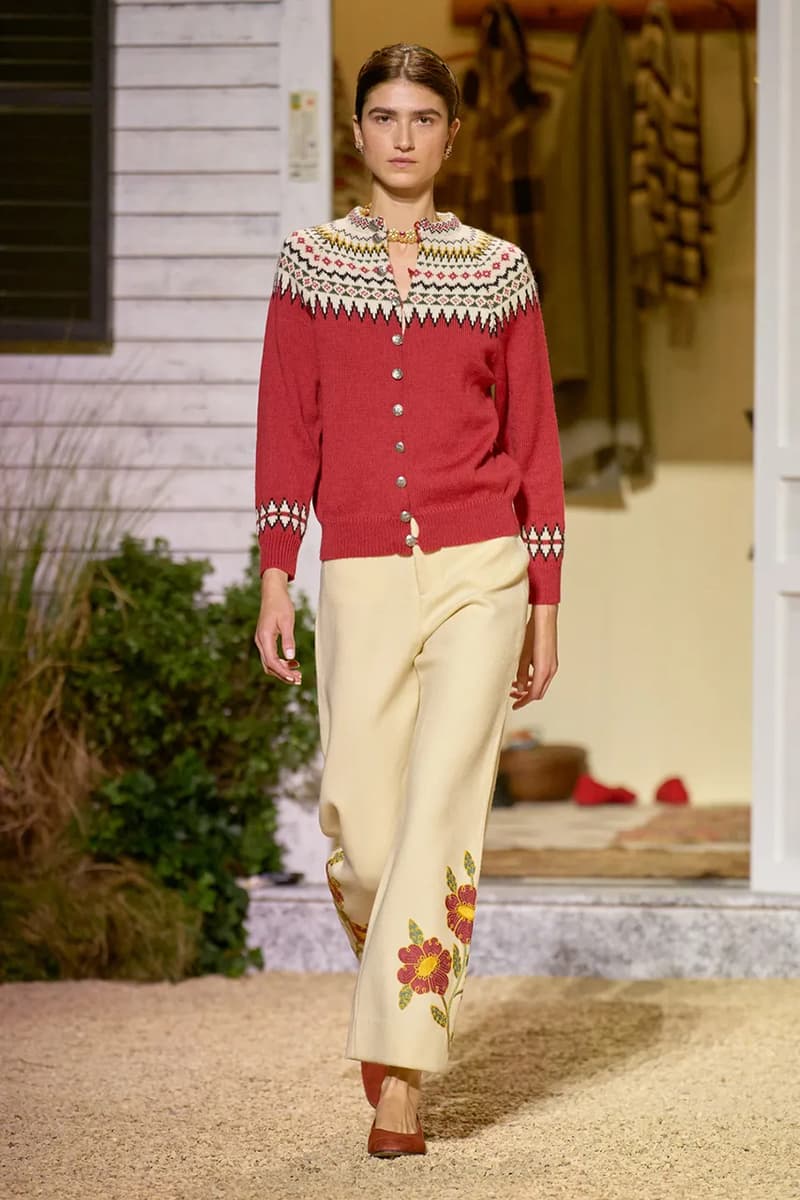 13 of 61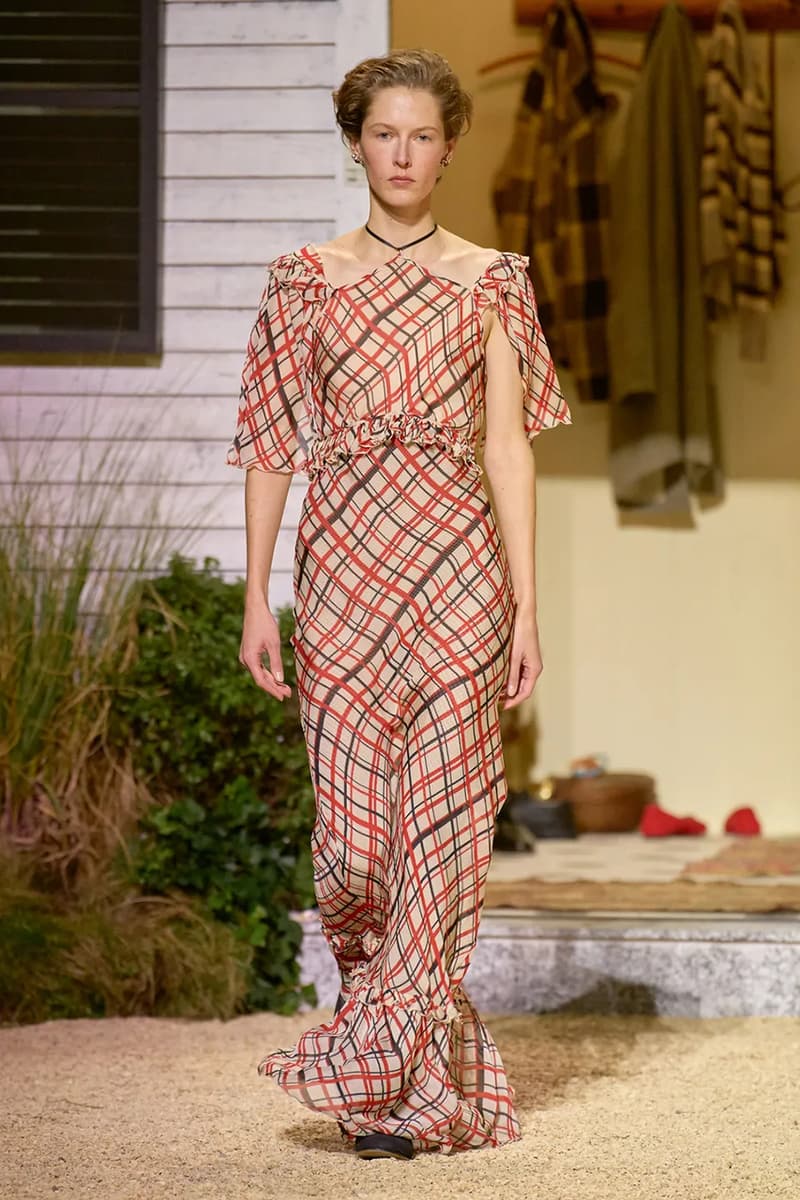 14 of 61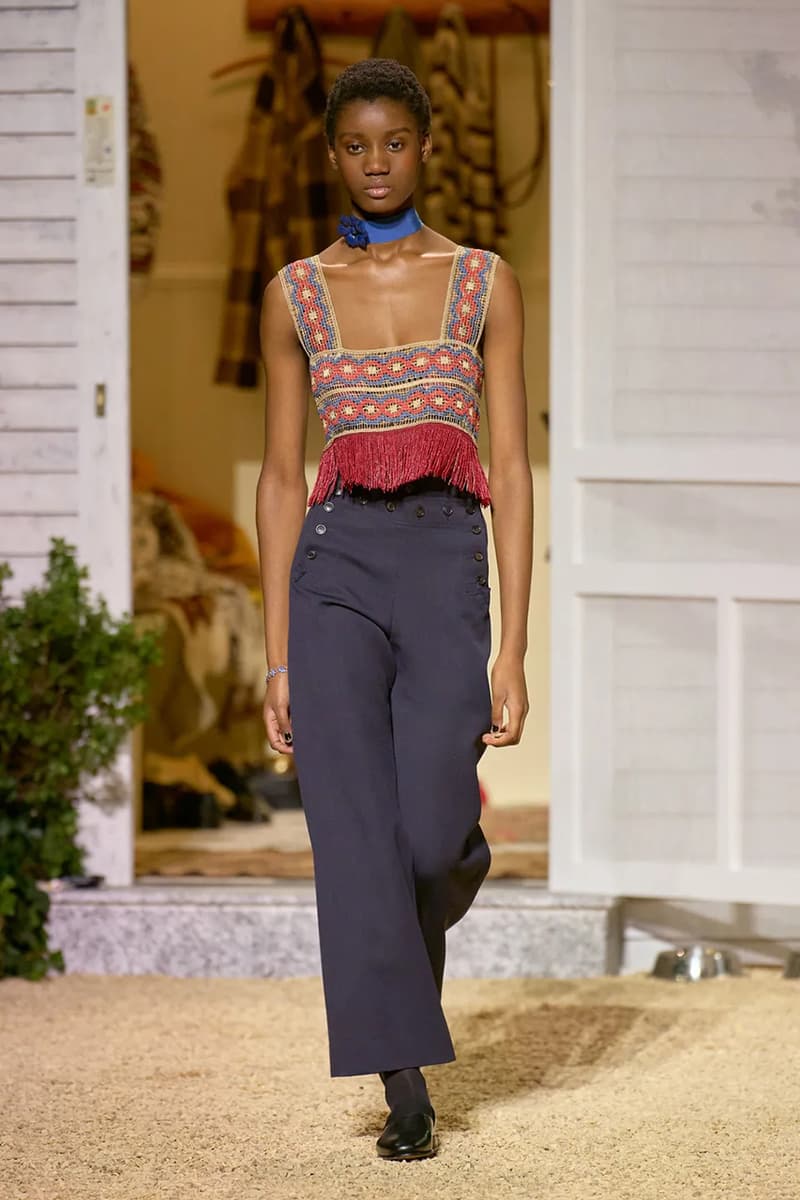 15 of 61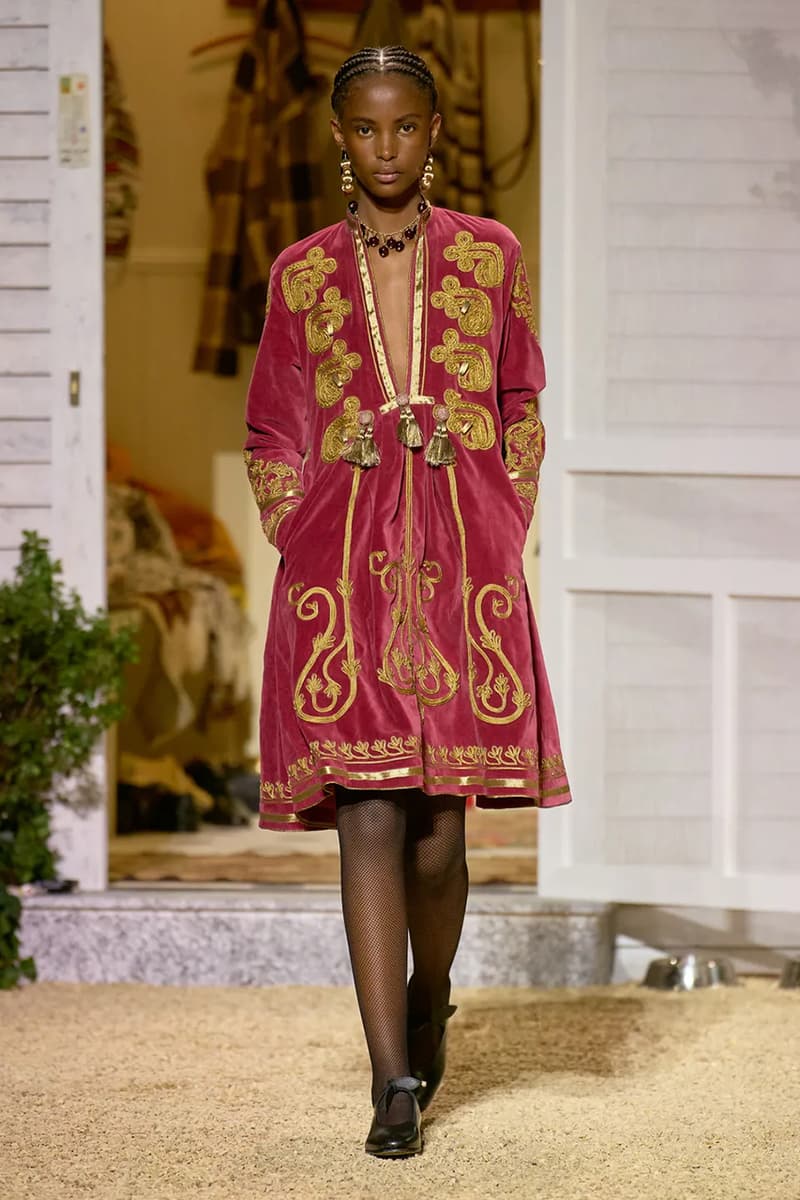 16 of 61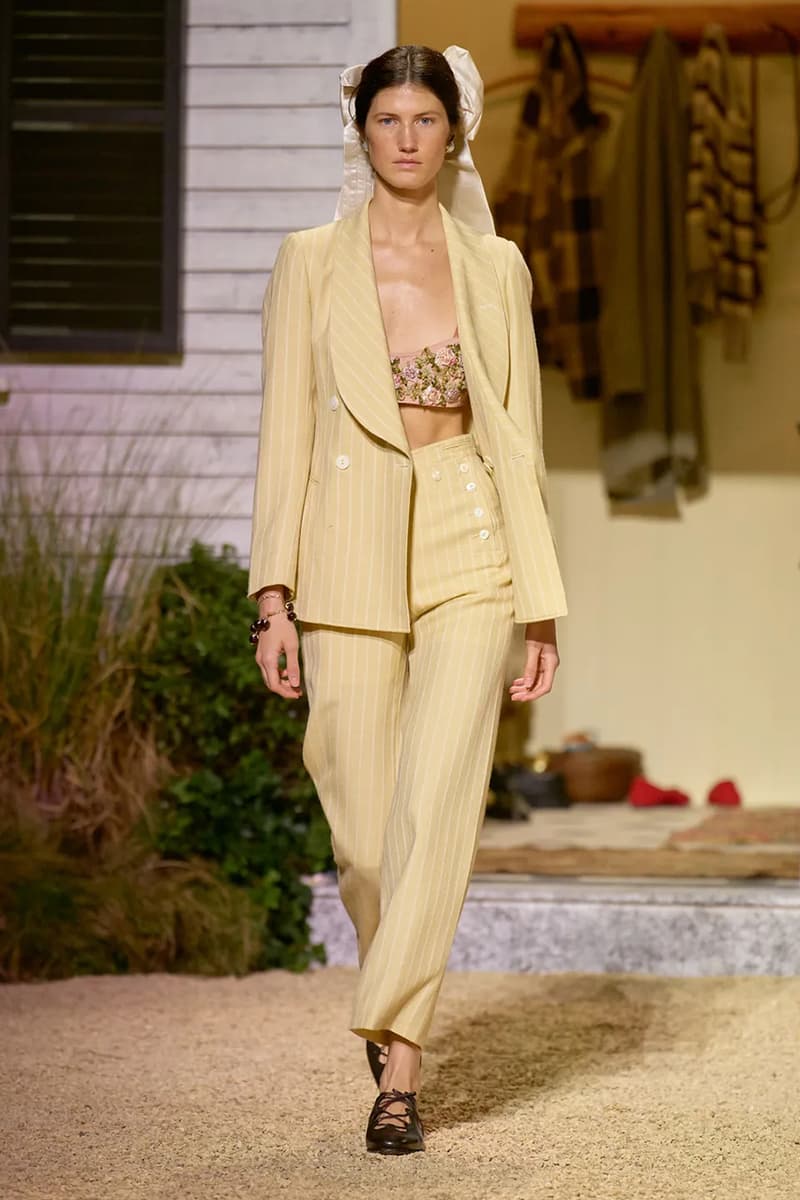 17 of 61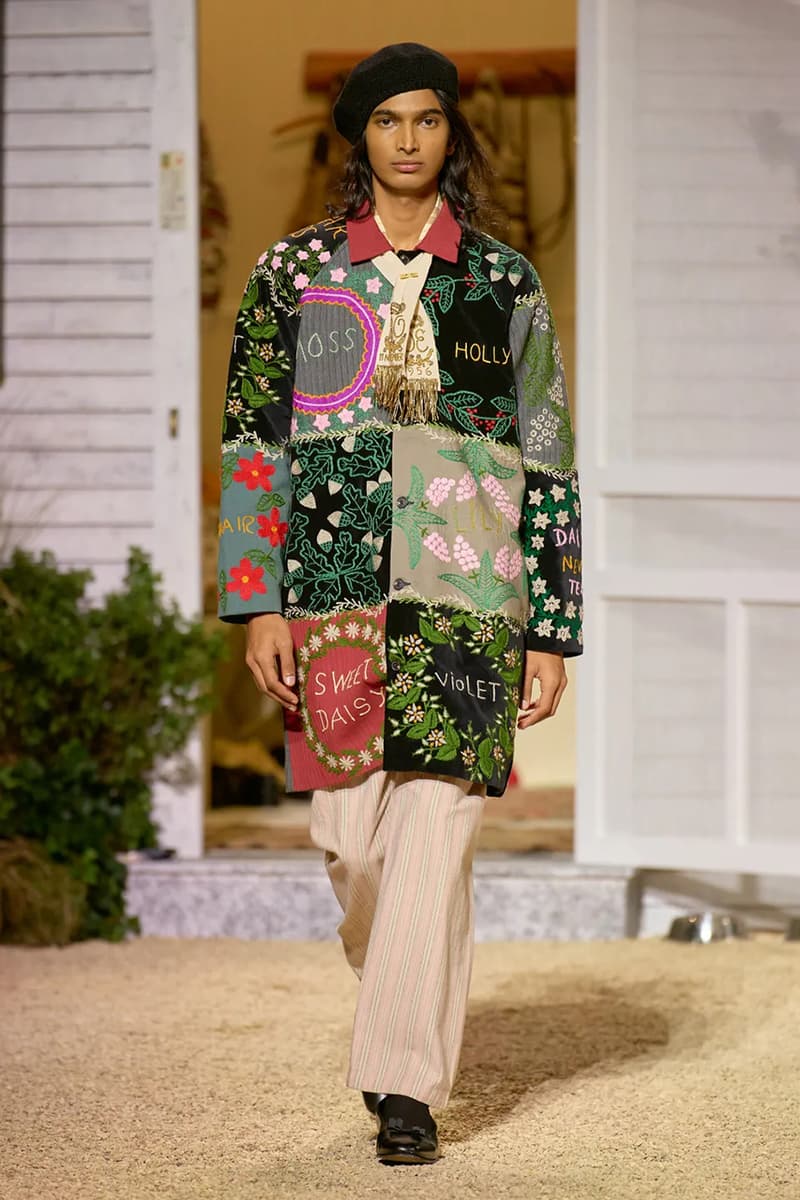 18 of 61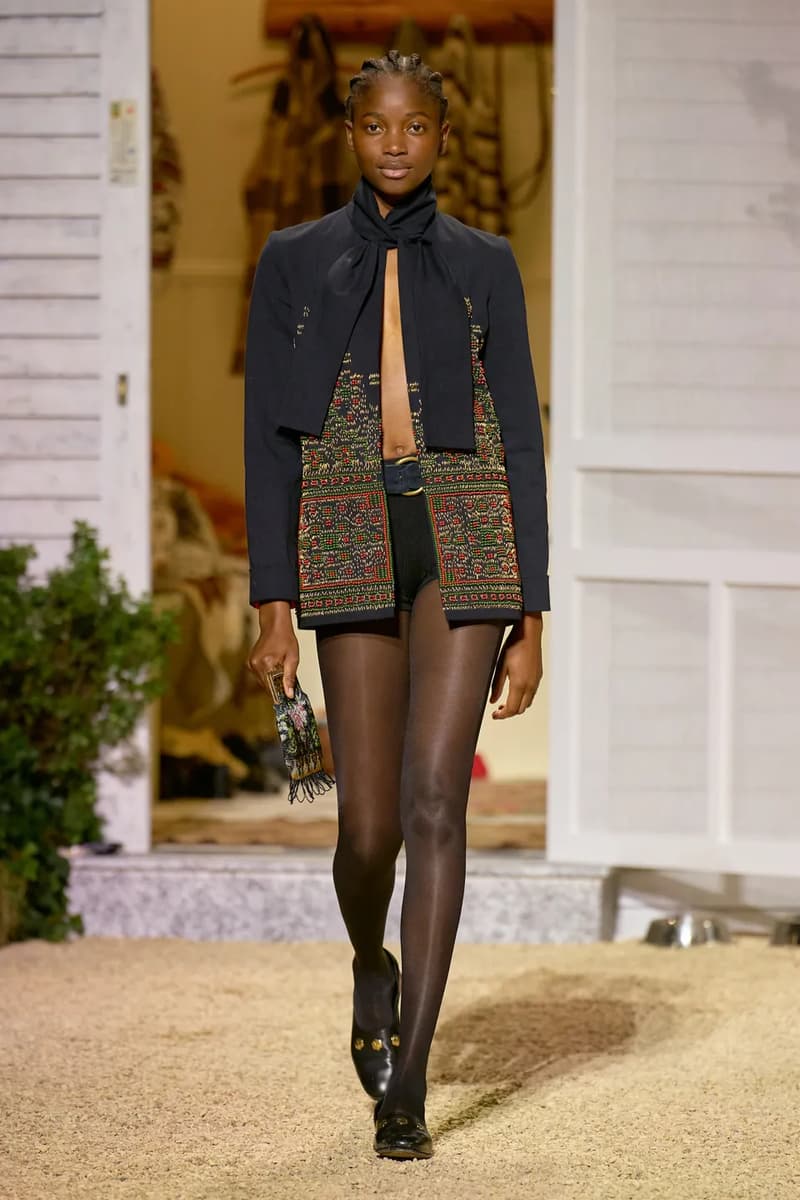 19 of 61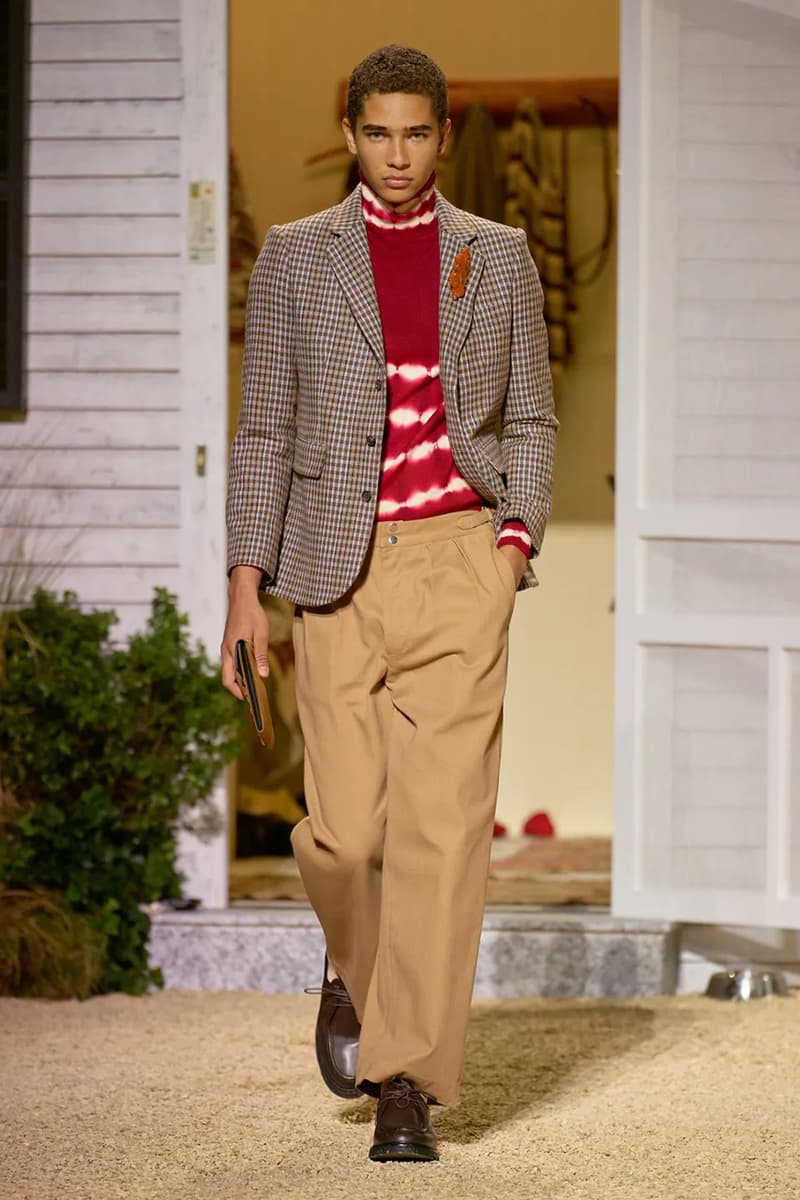 20 of 61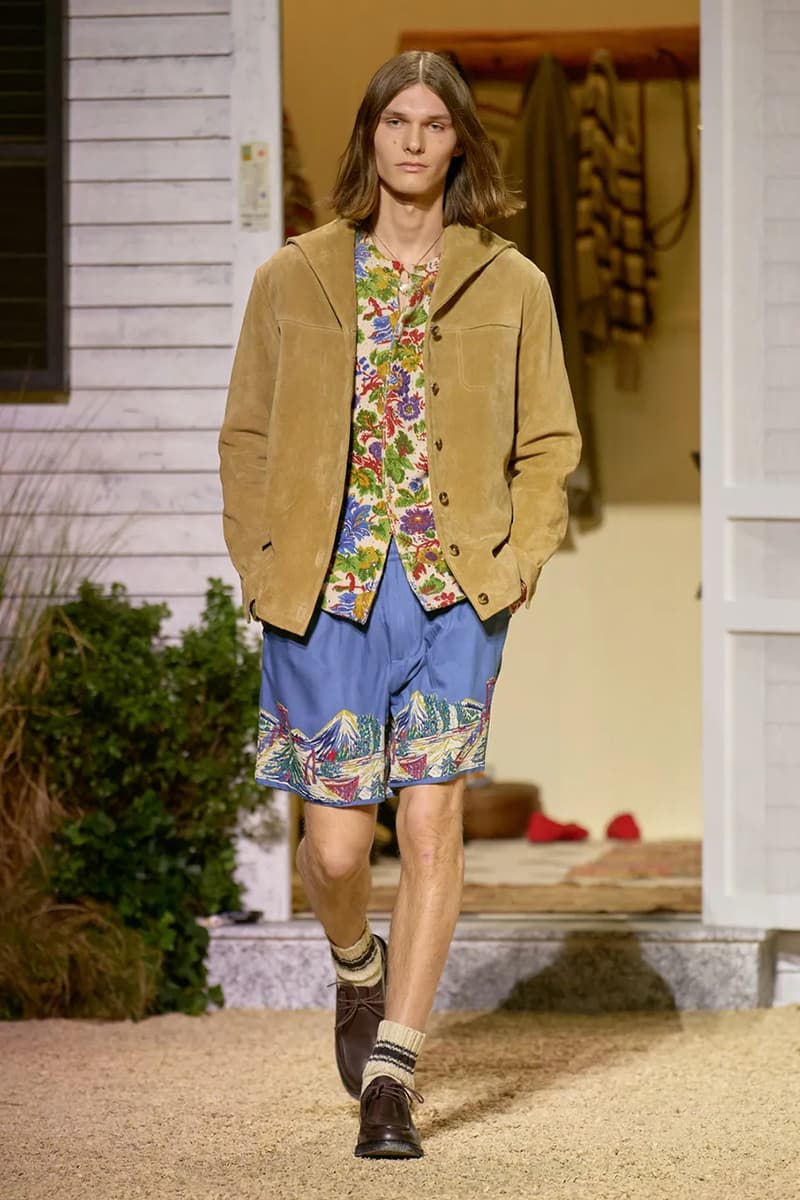 21 of 61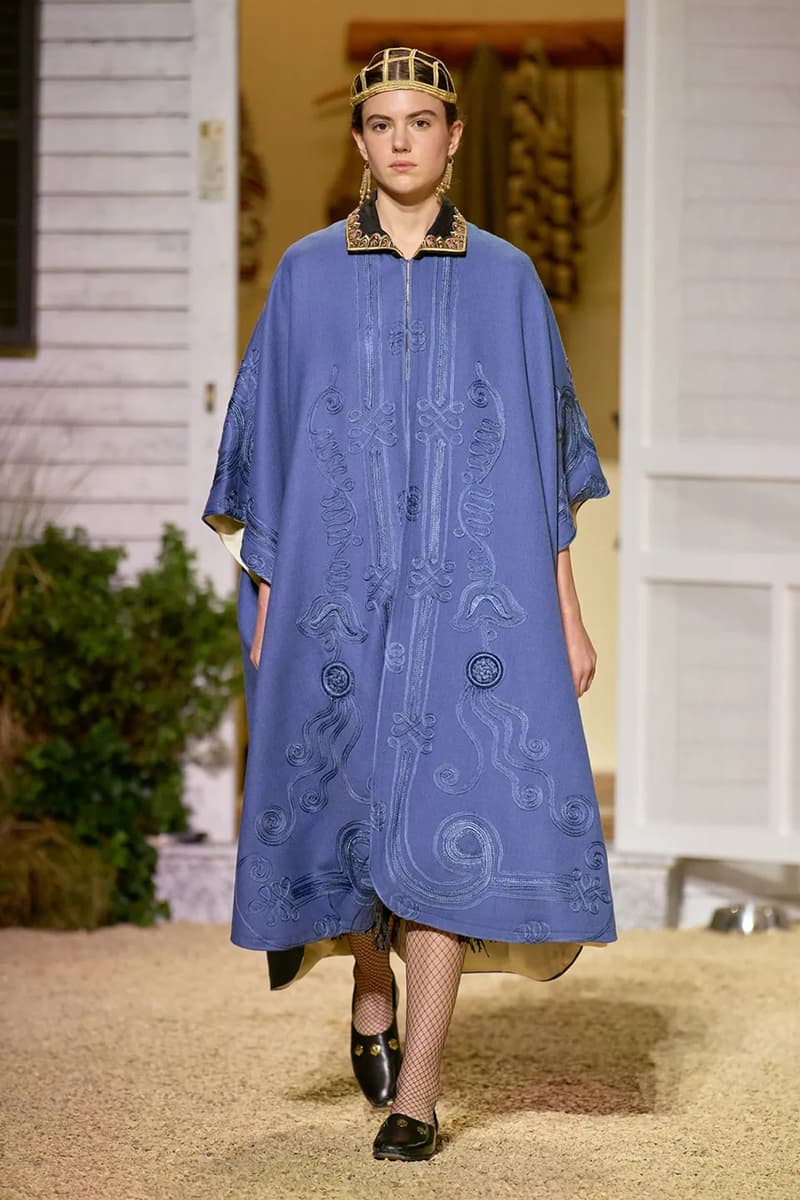 22 of 61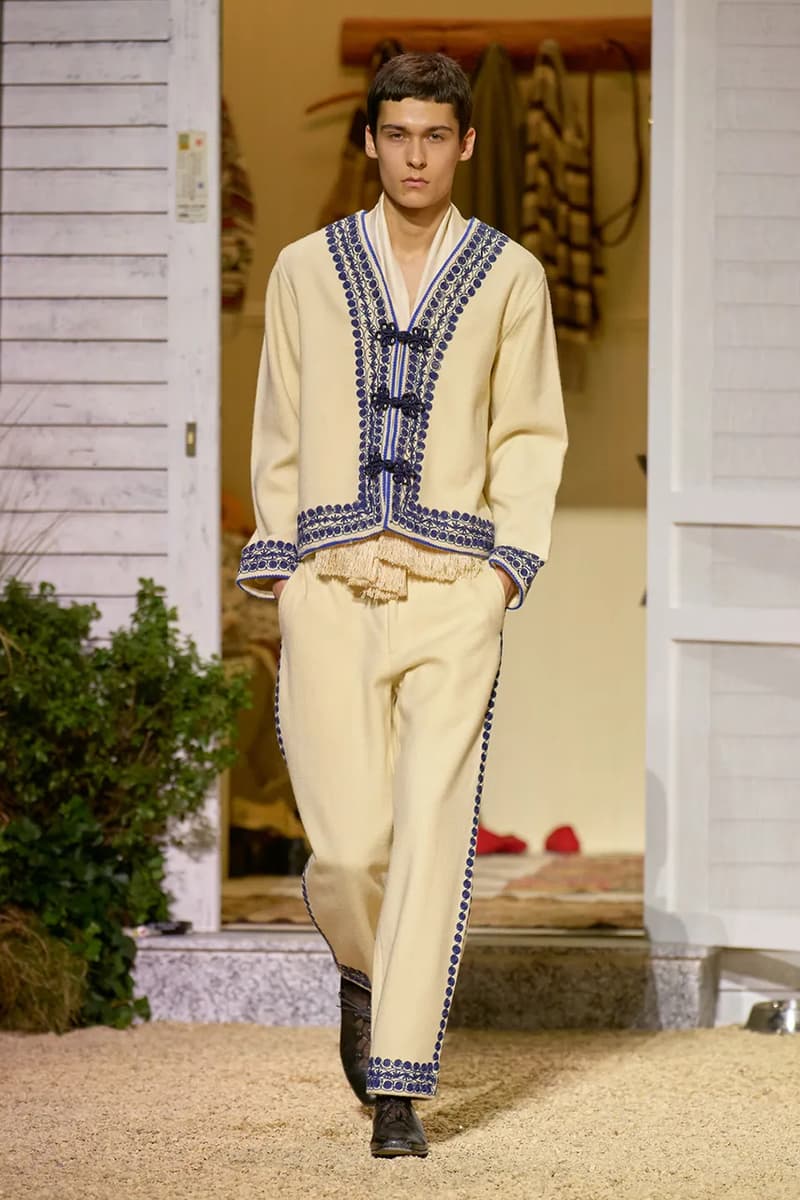 23 of 61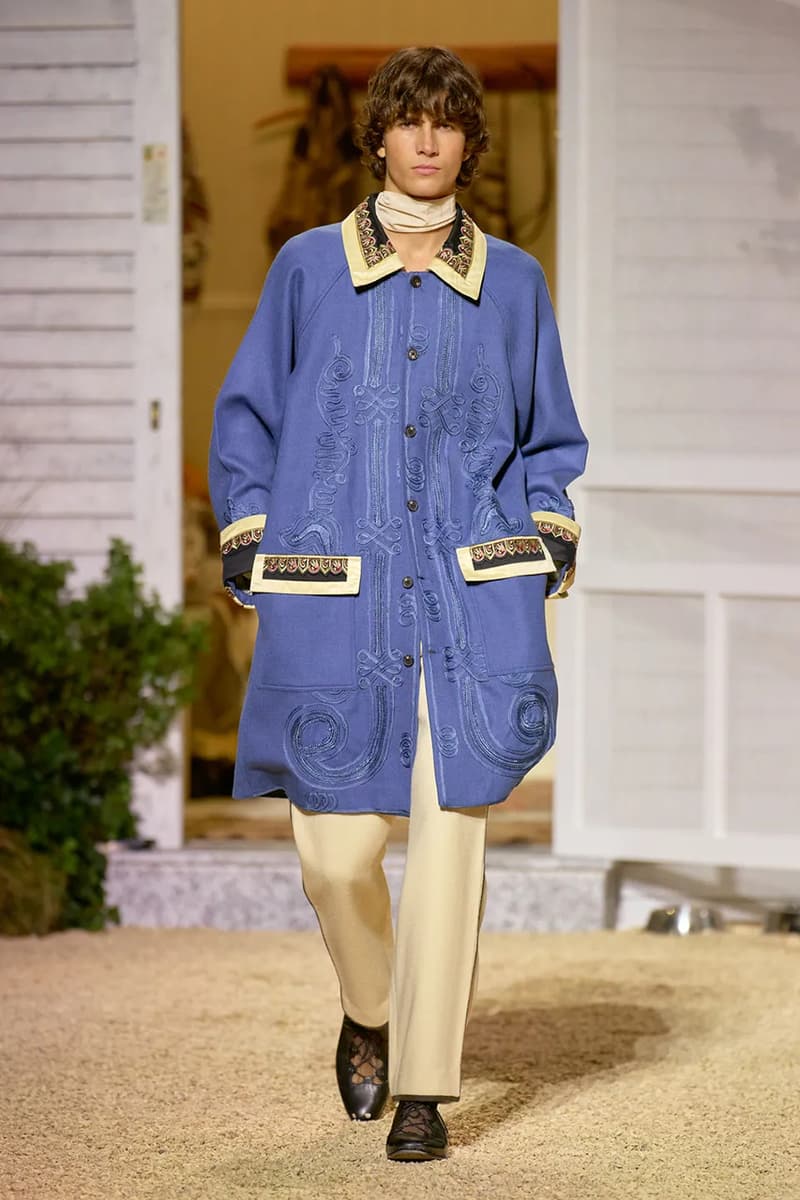 24 of 61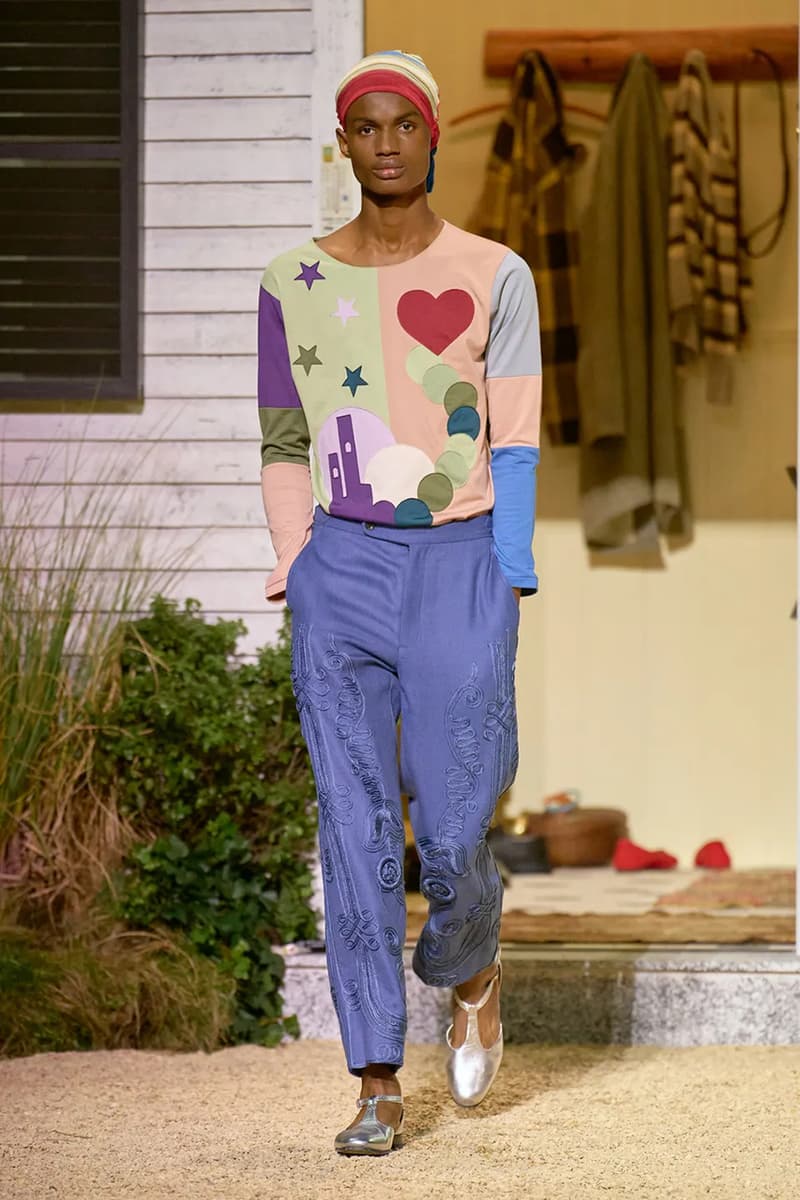 25 of 61
26 of 61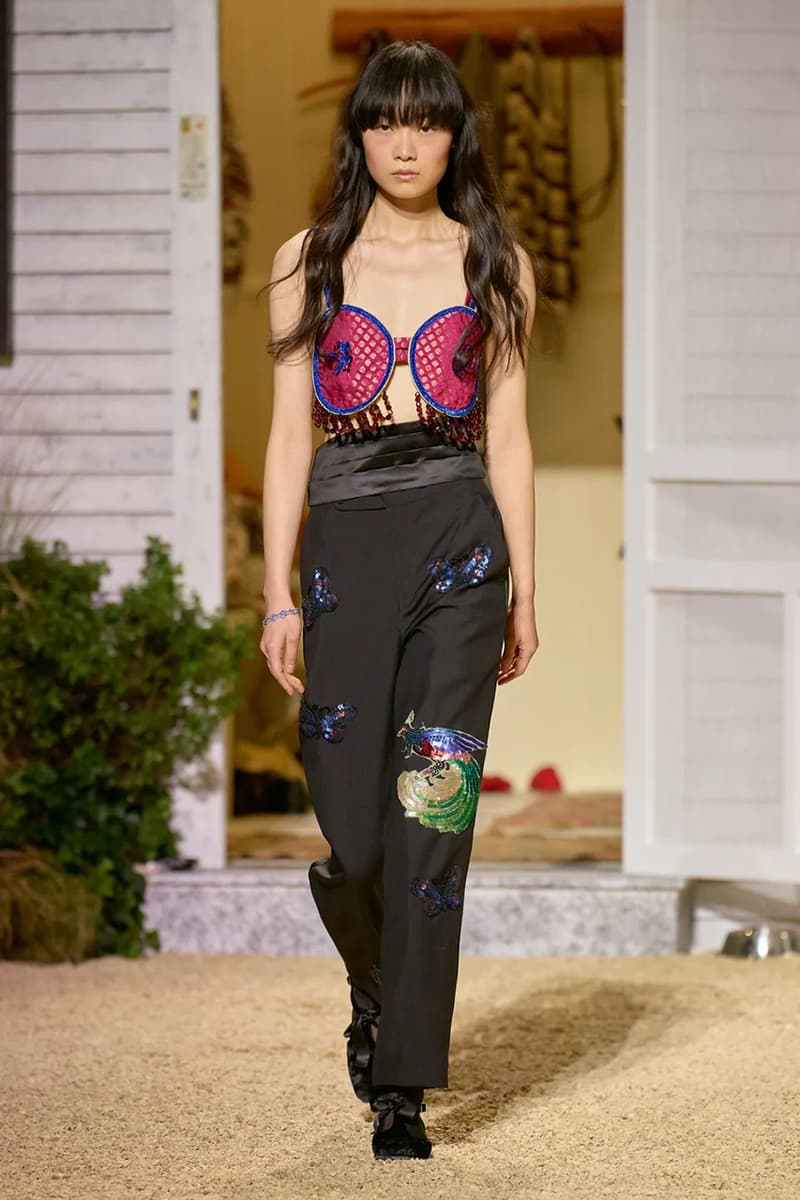 27 of 61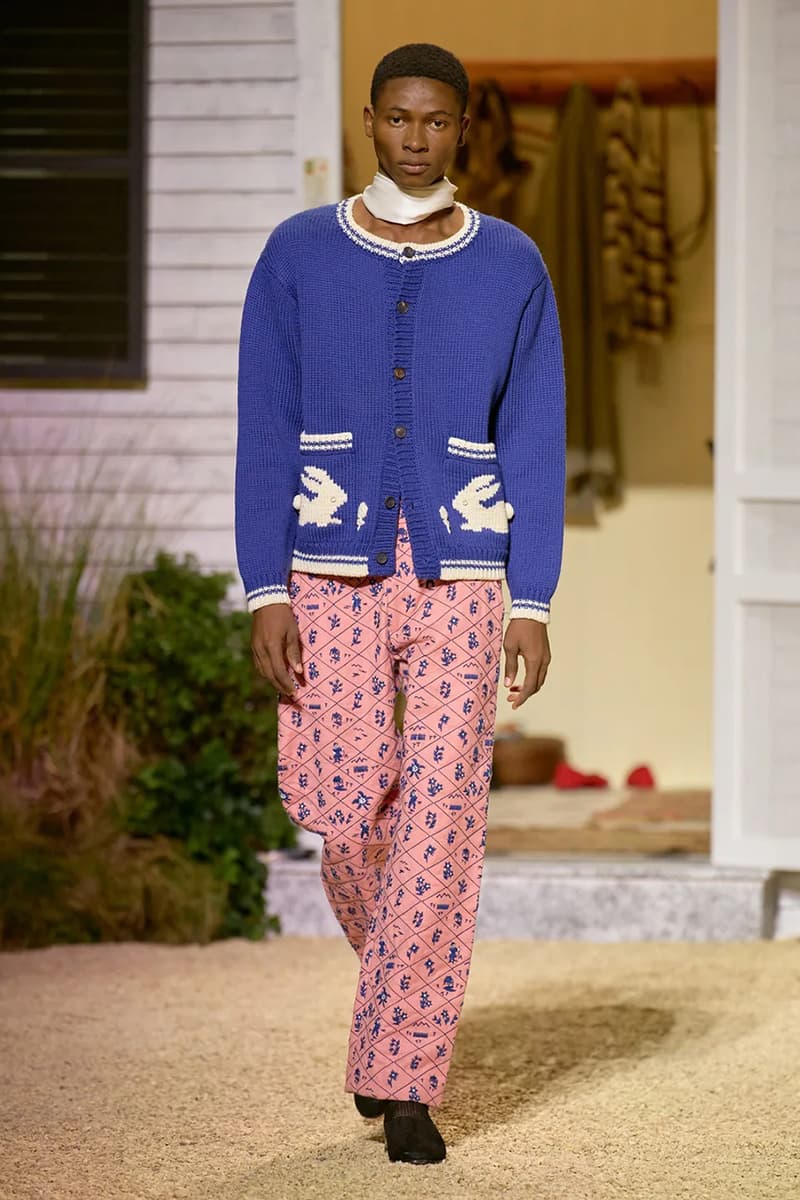 28 of 61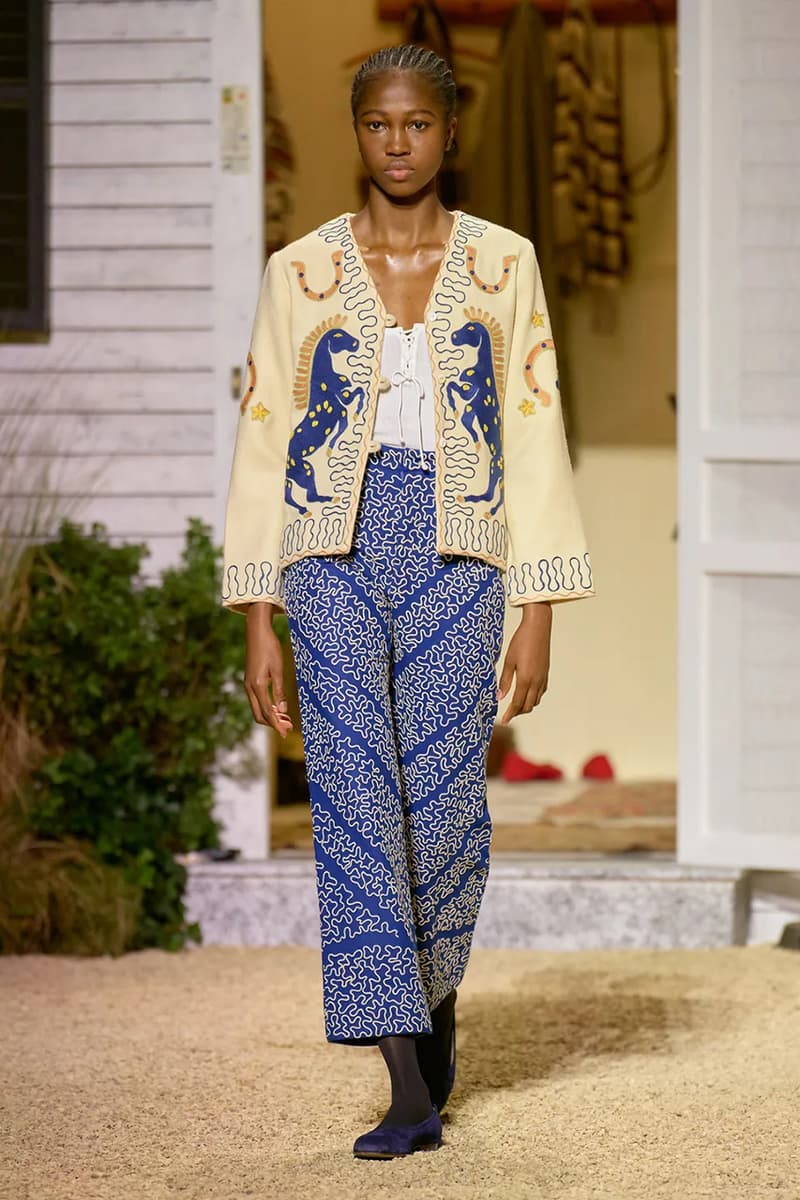 29 of 61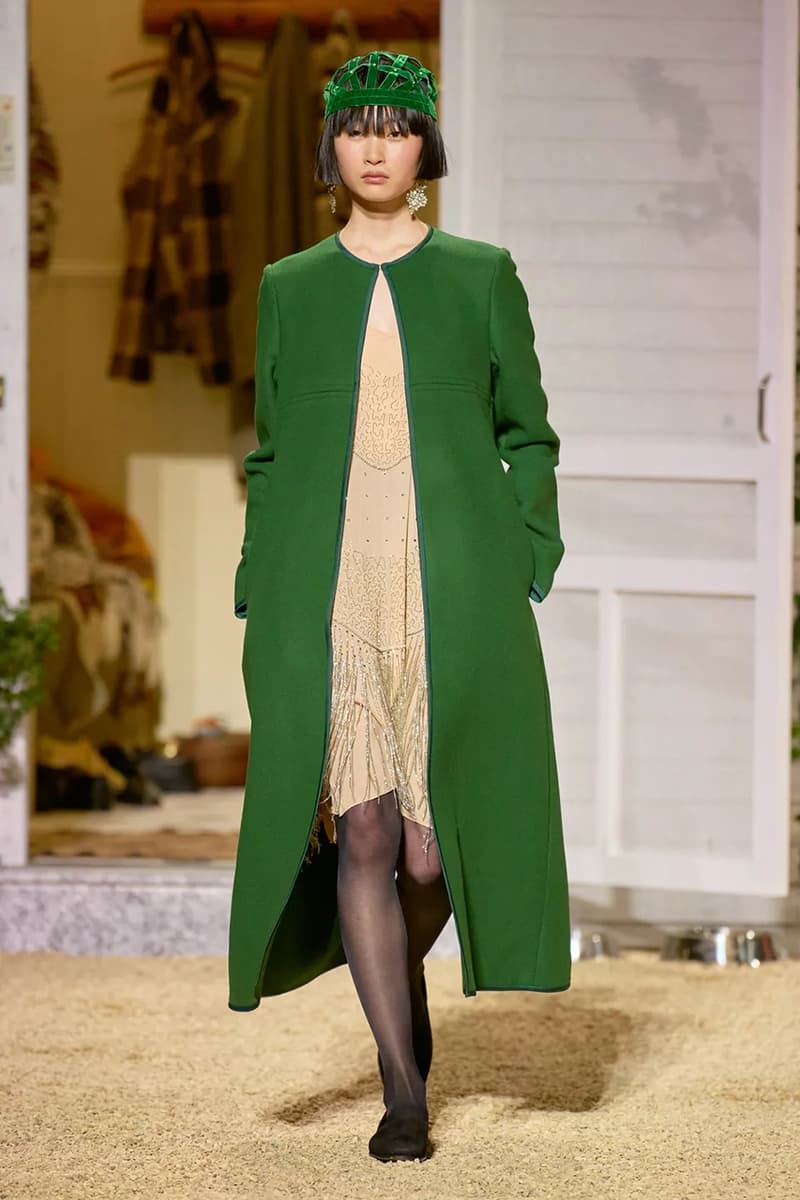 30 of 61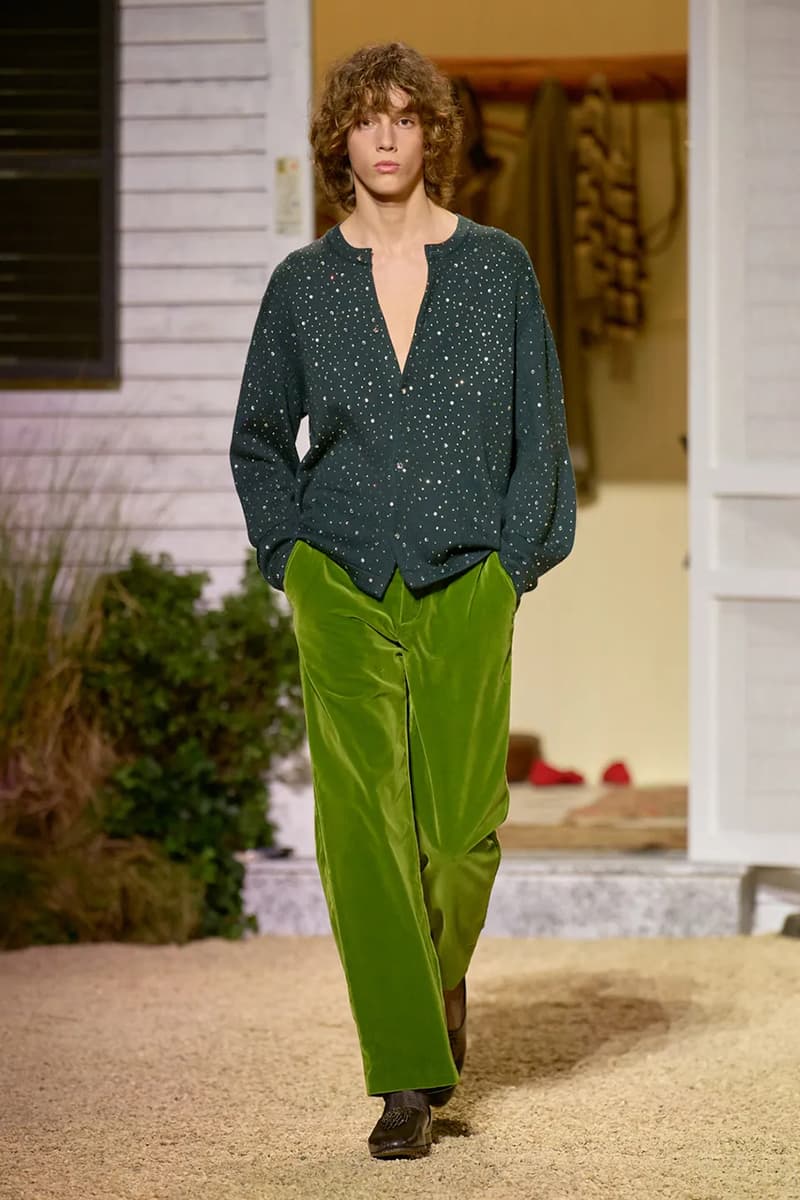 31 of 61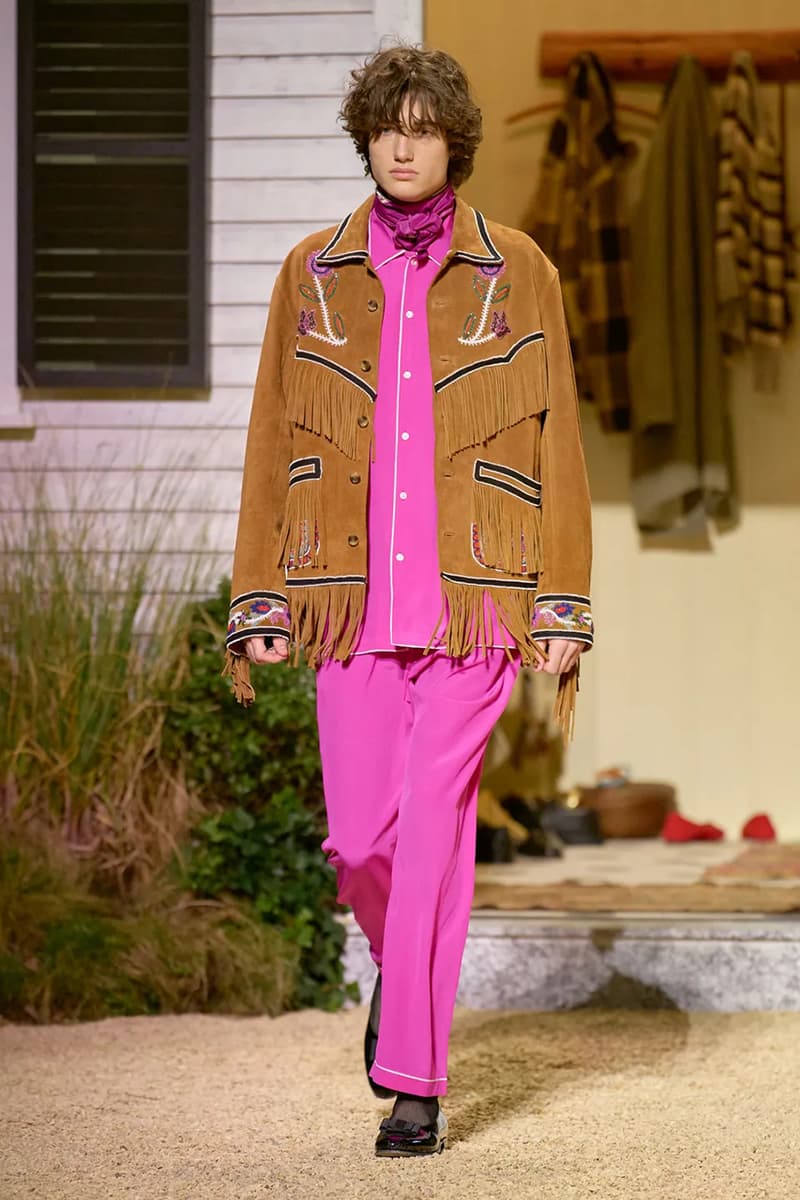 32 of 61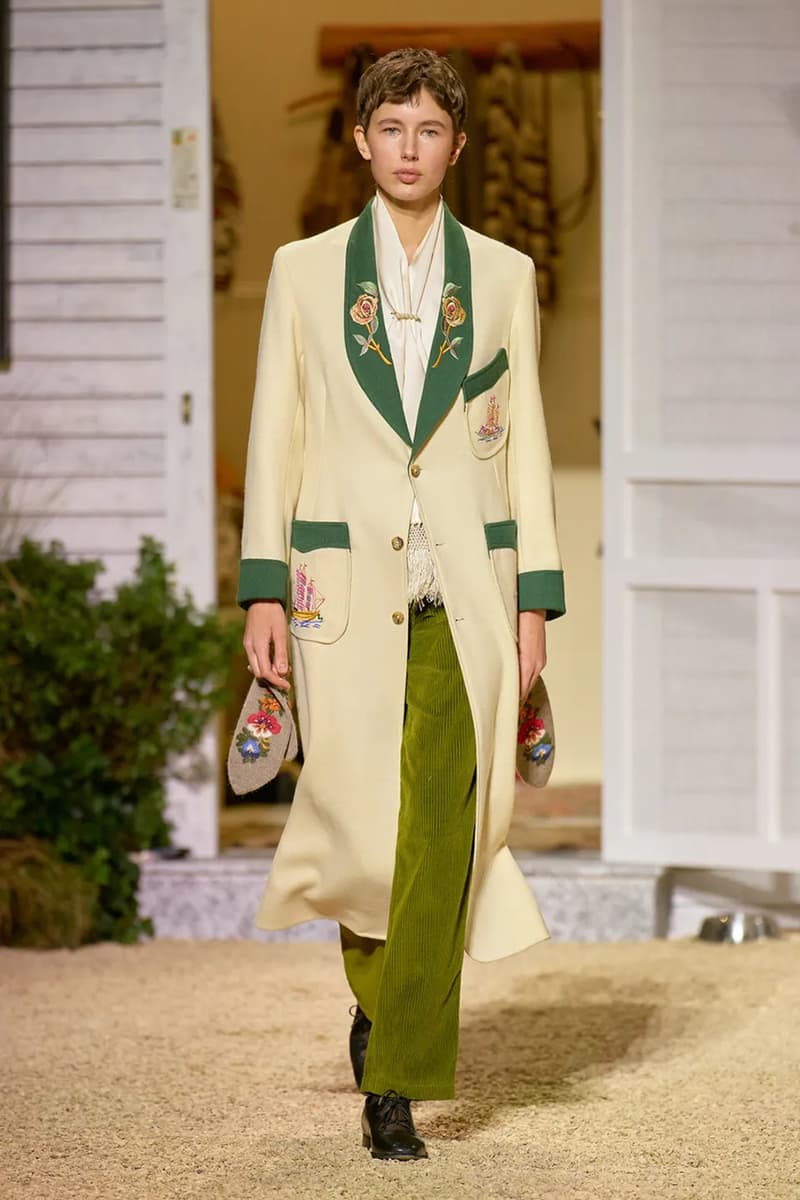 33 of 61
34 of 61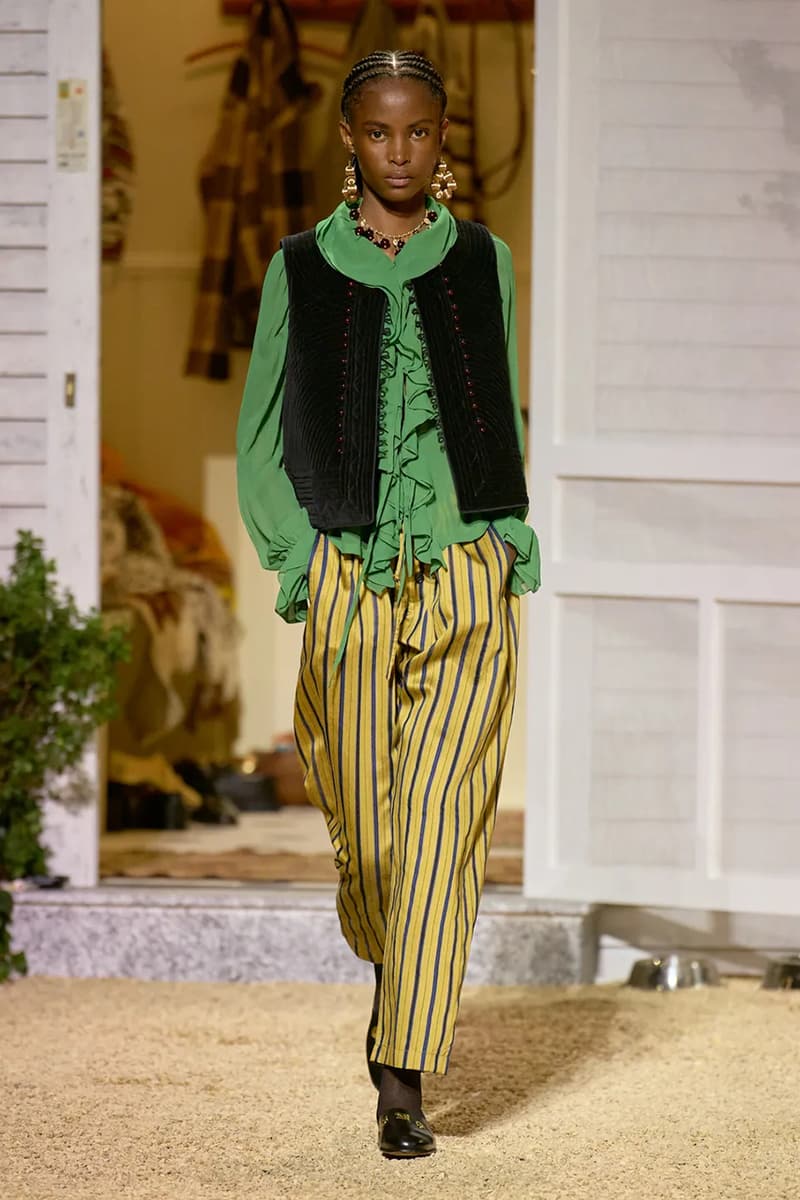 35 of 61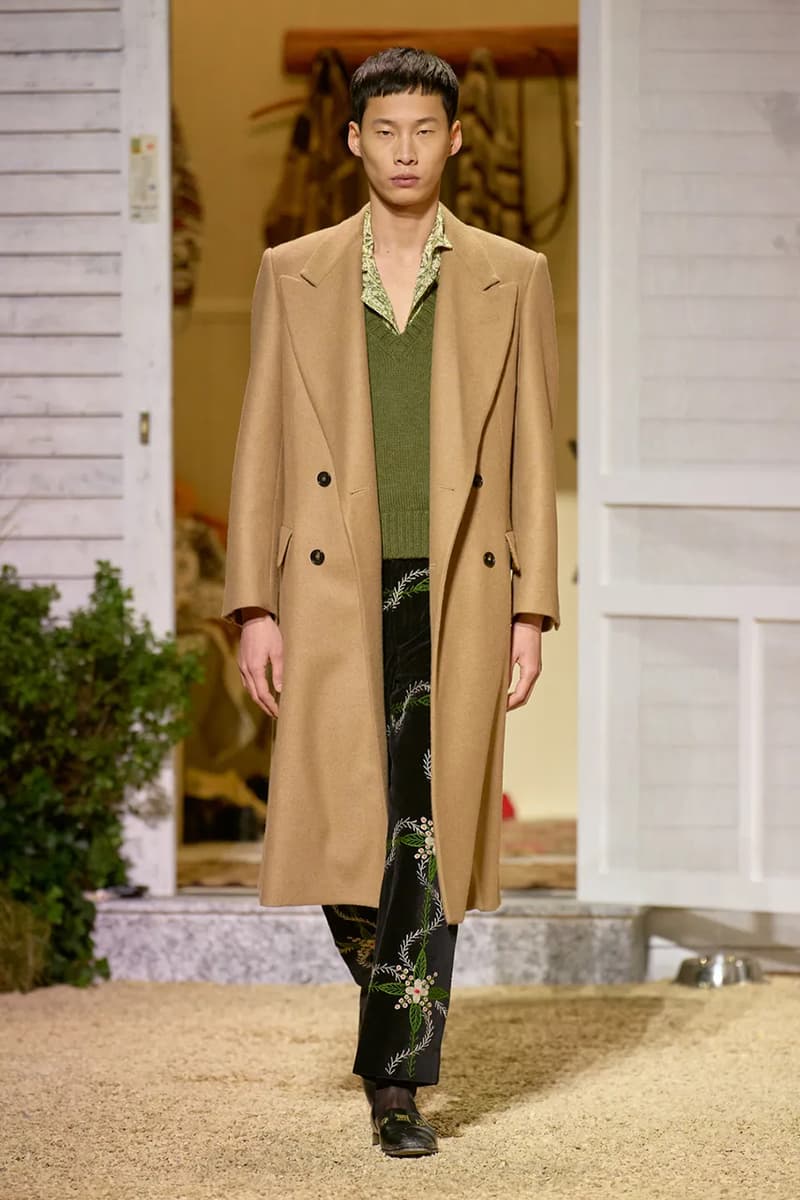 36 of 61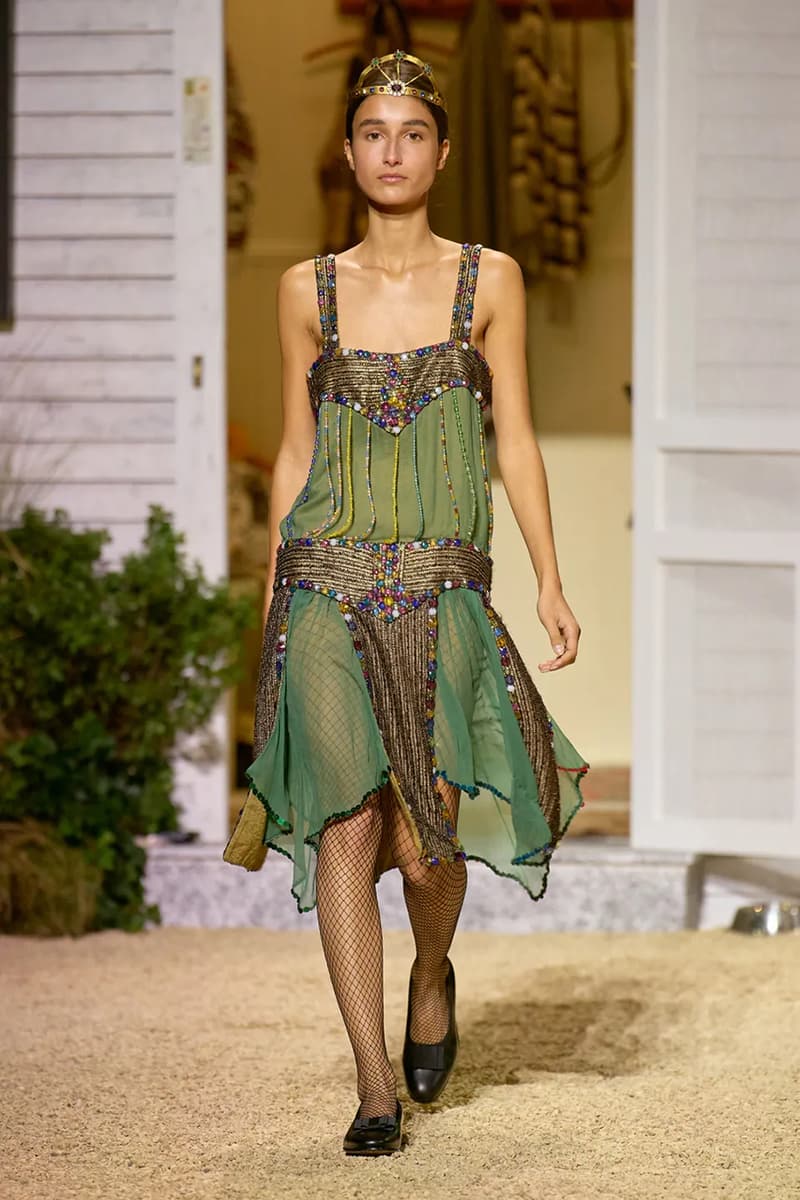 37 of 61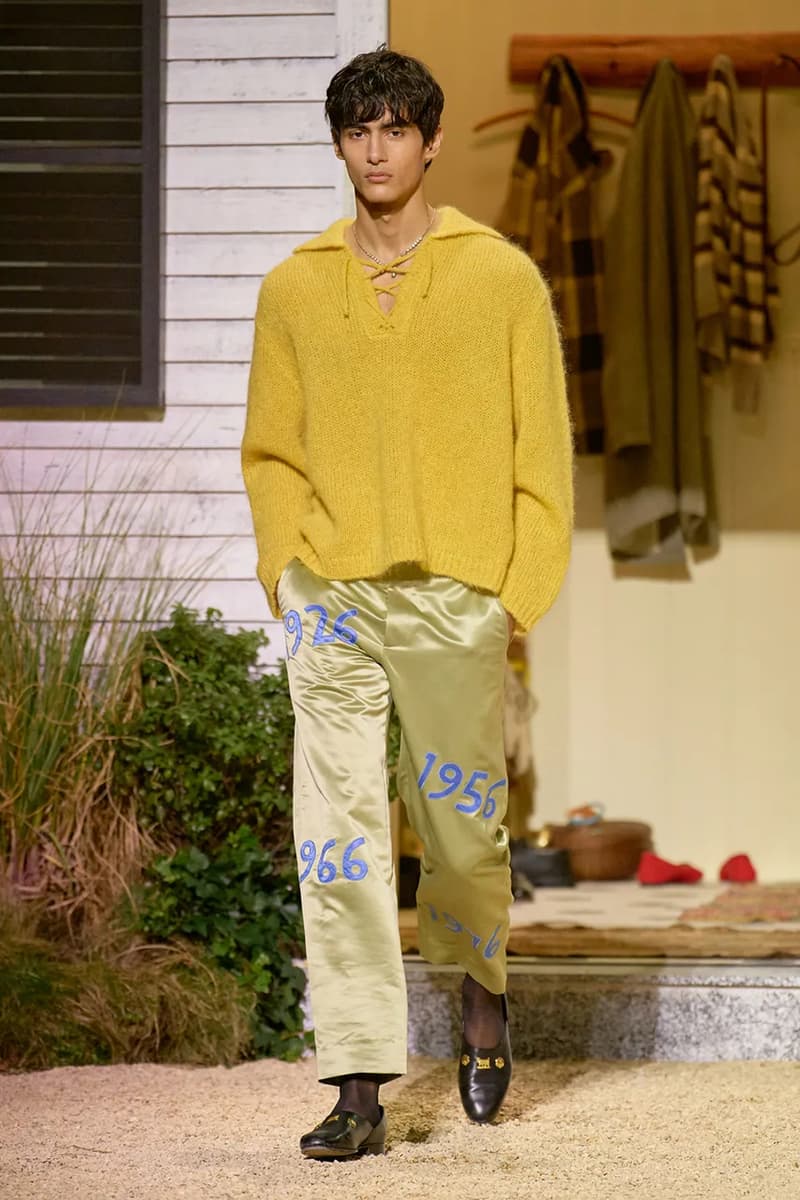 38 of 61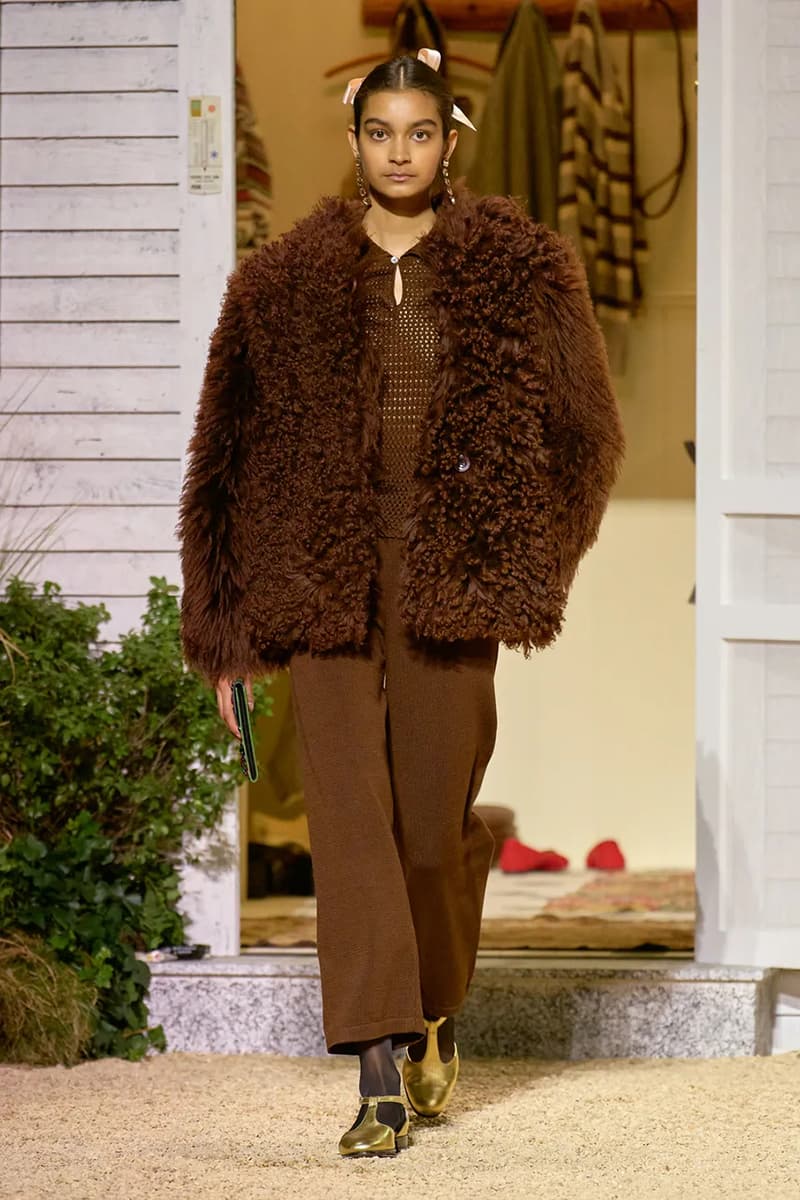 39 of 61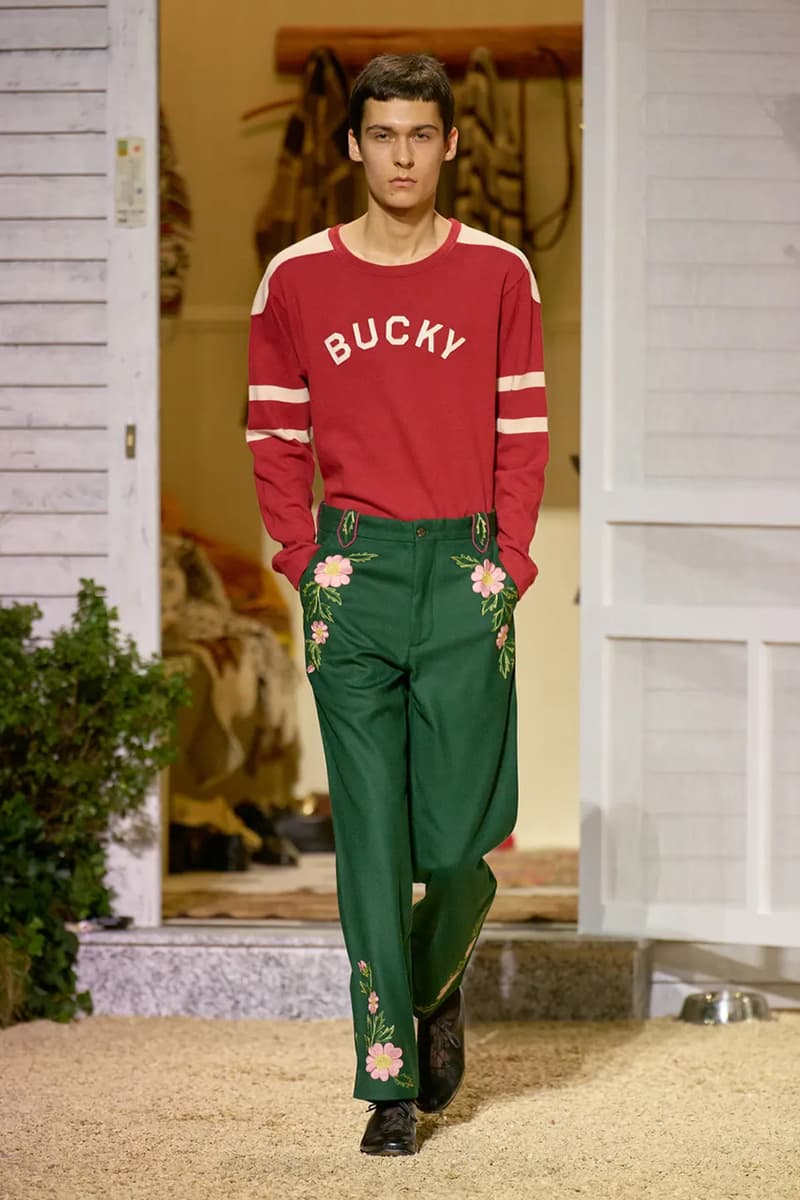 40 of 61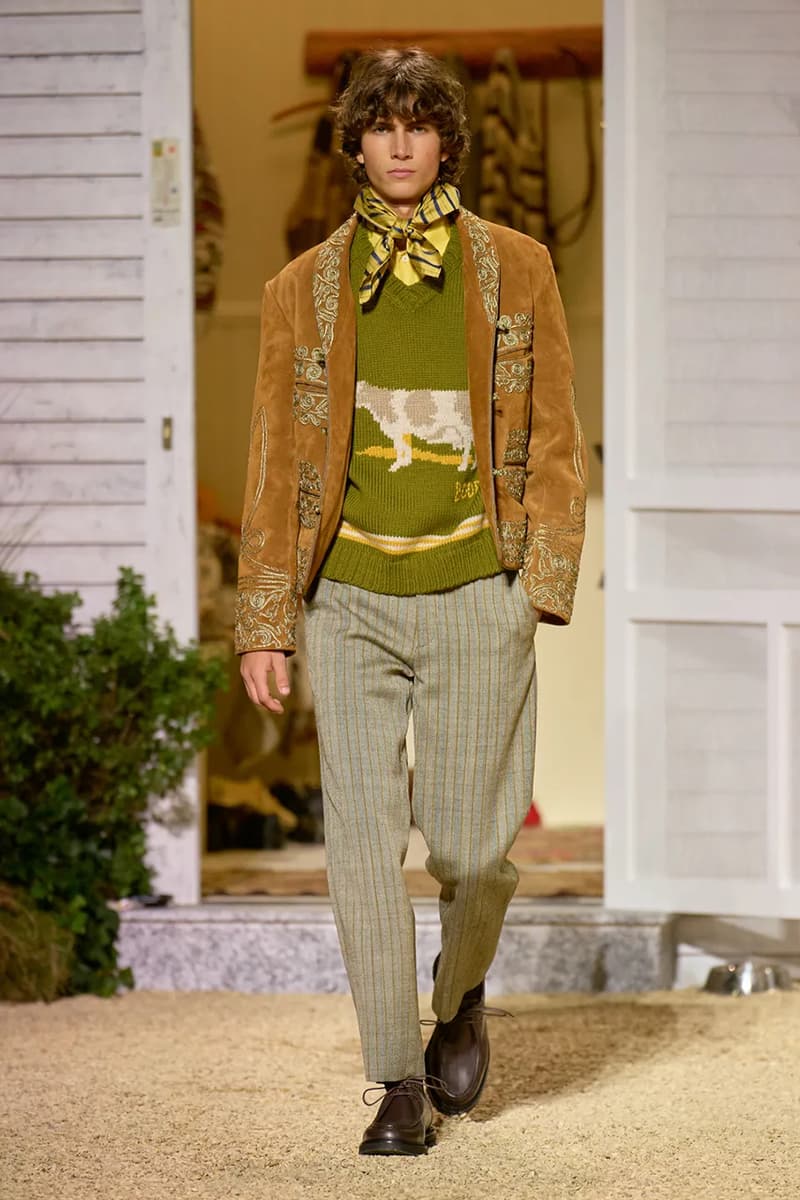 41 of 61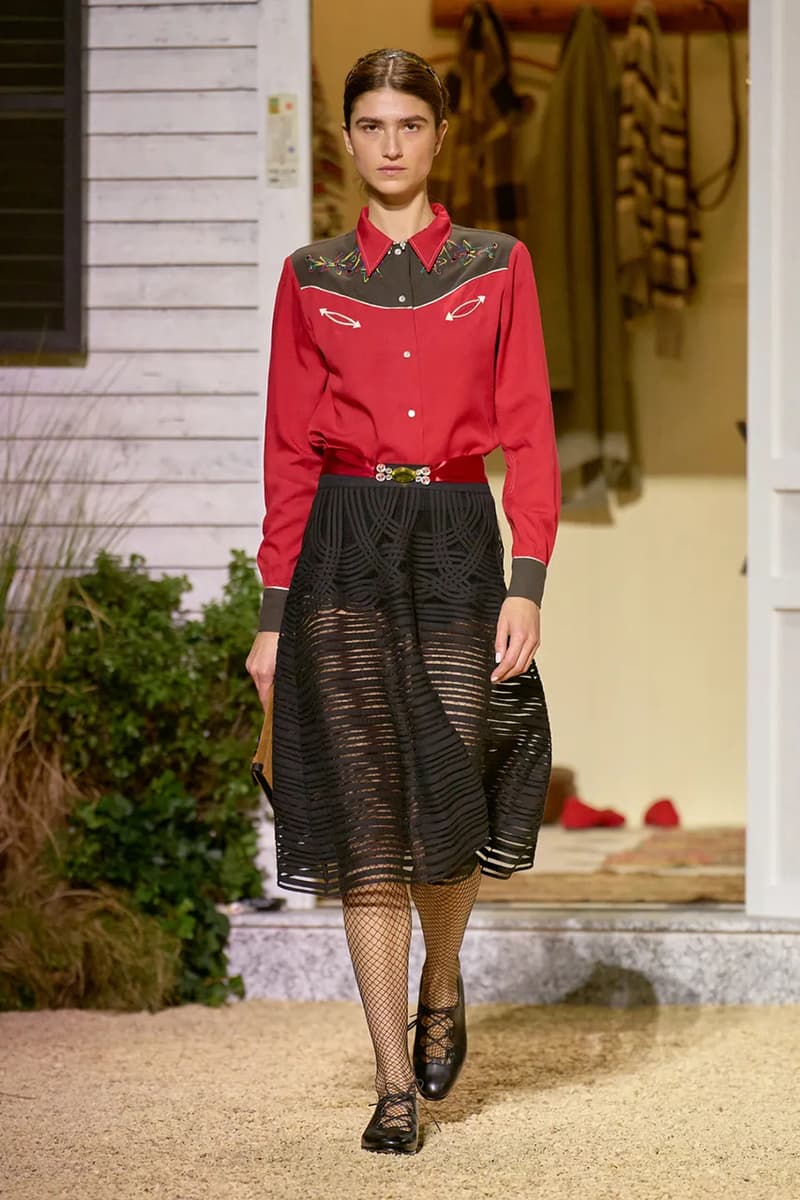 42 of 61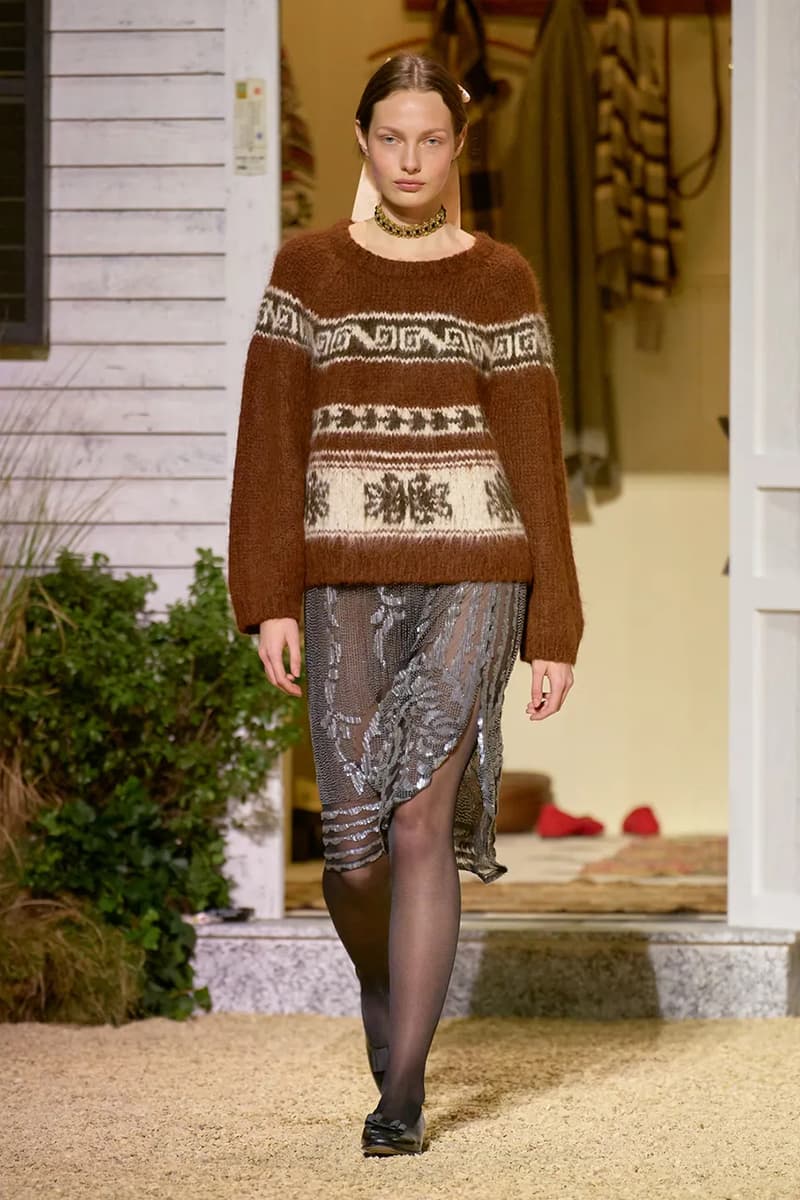 43 of 61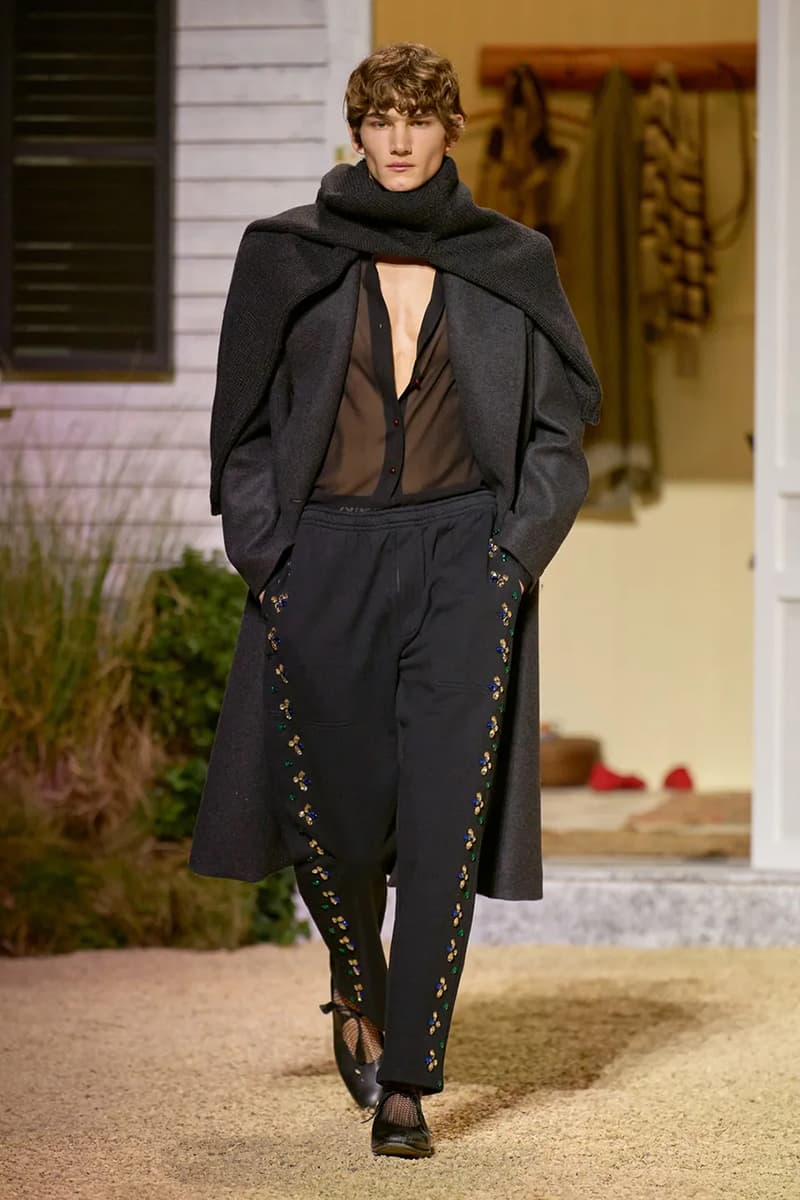 44 of 61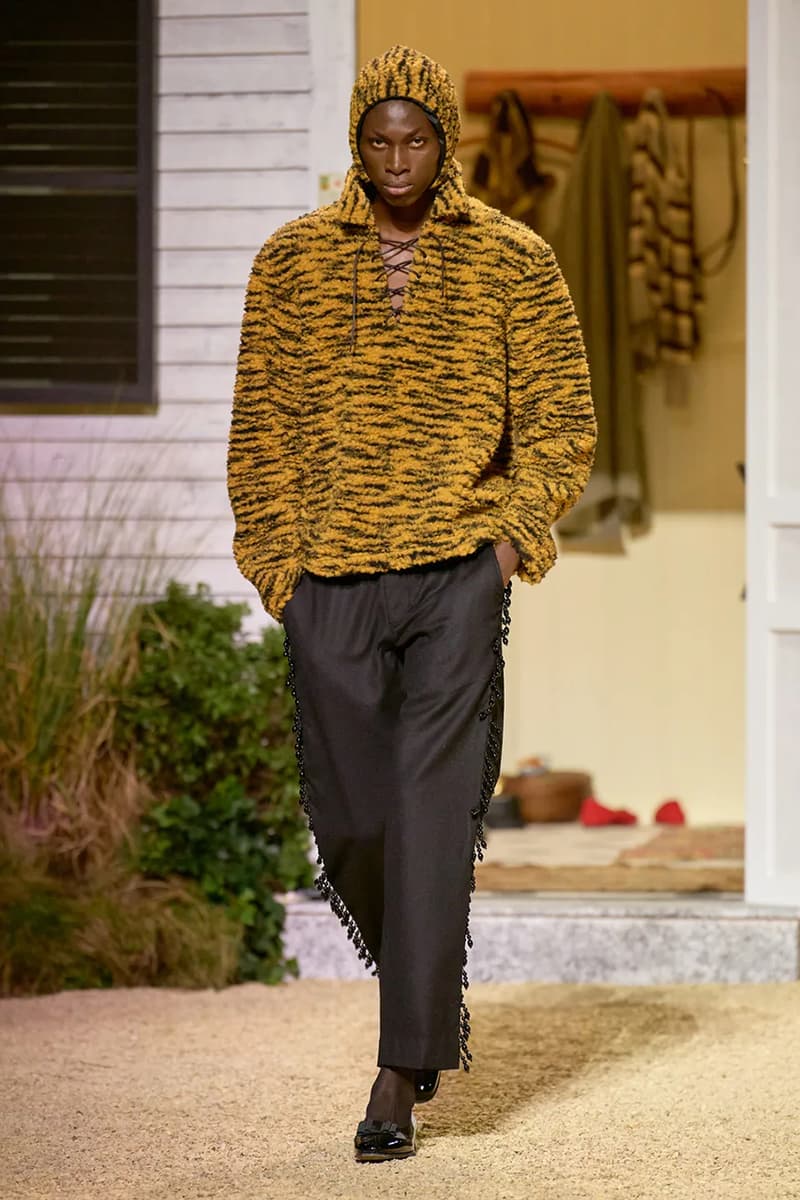 45 of 61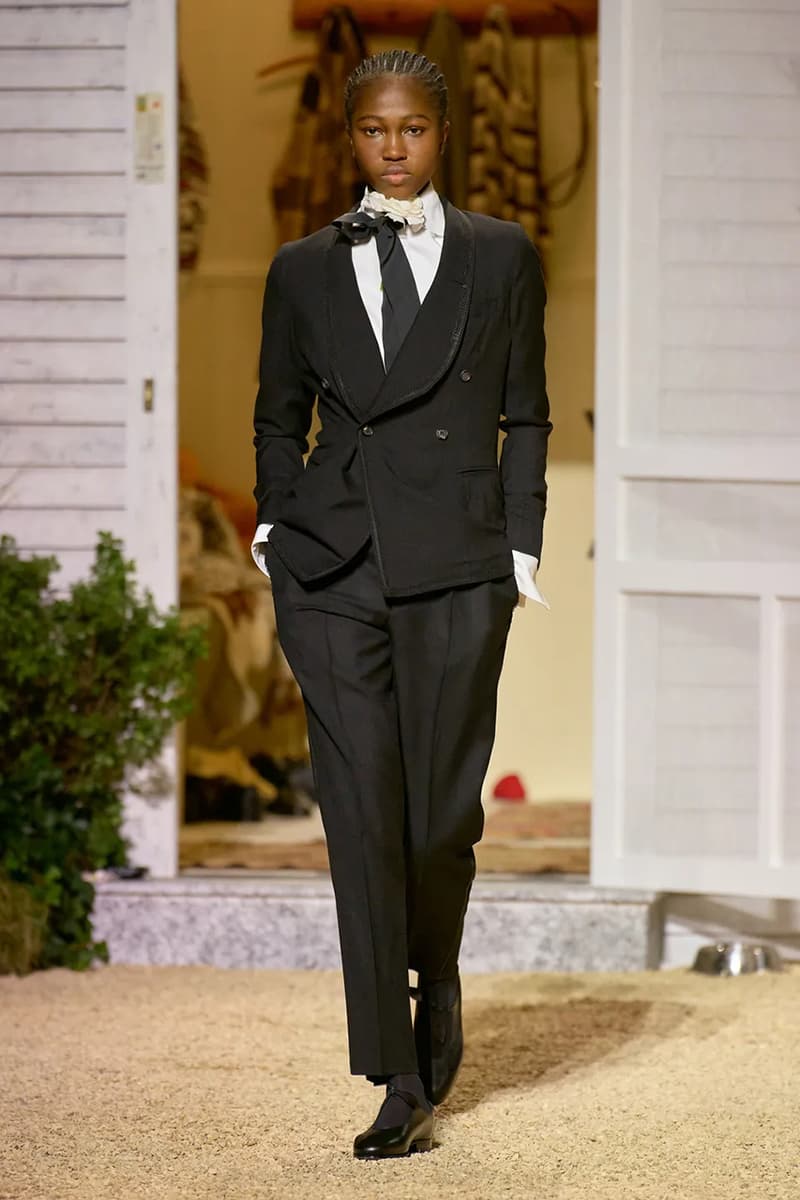 46 of 61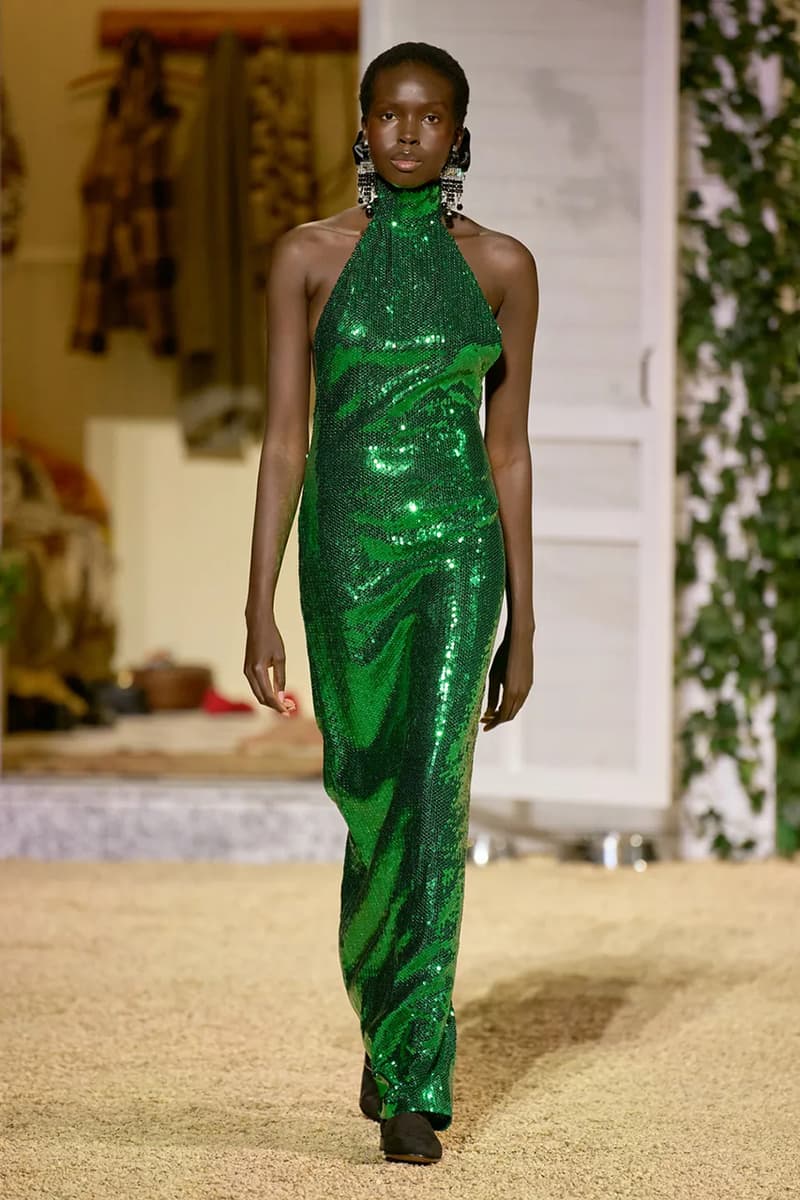 47 of 61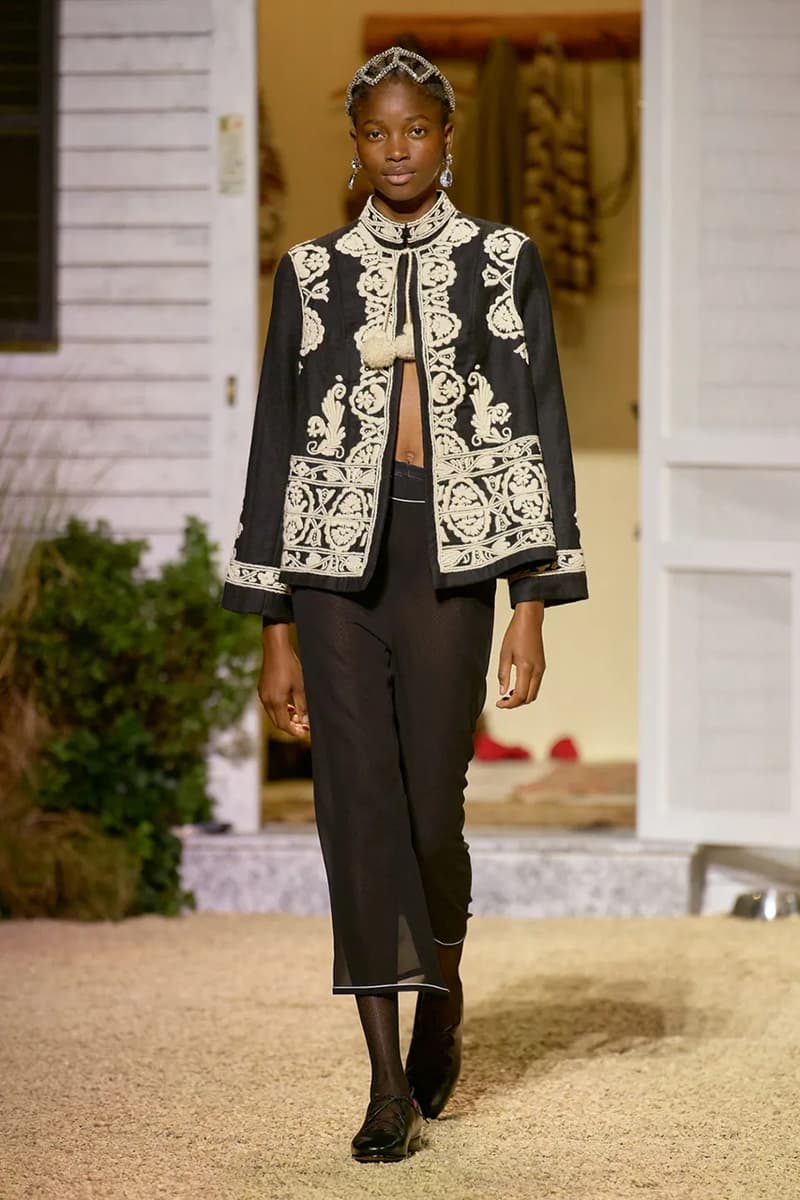 48 of 61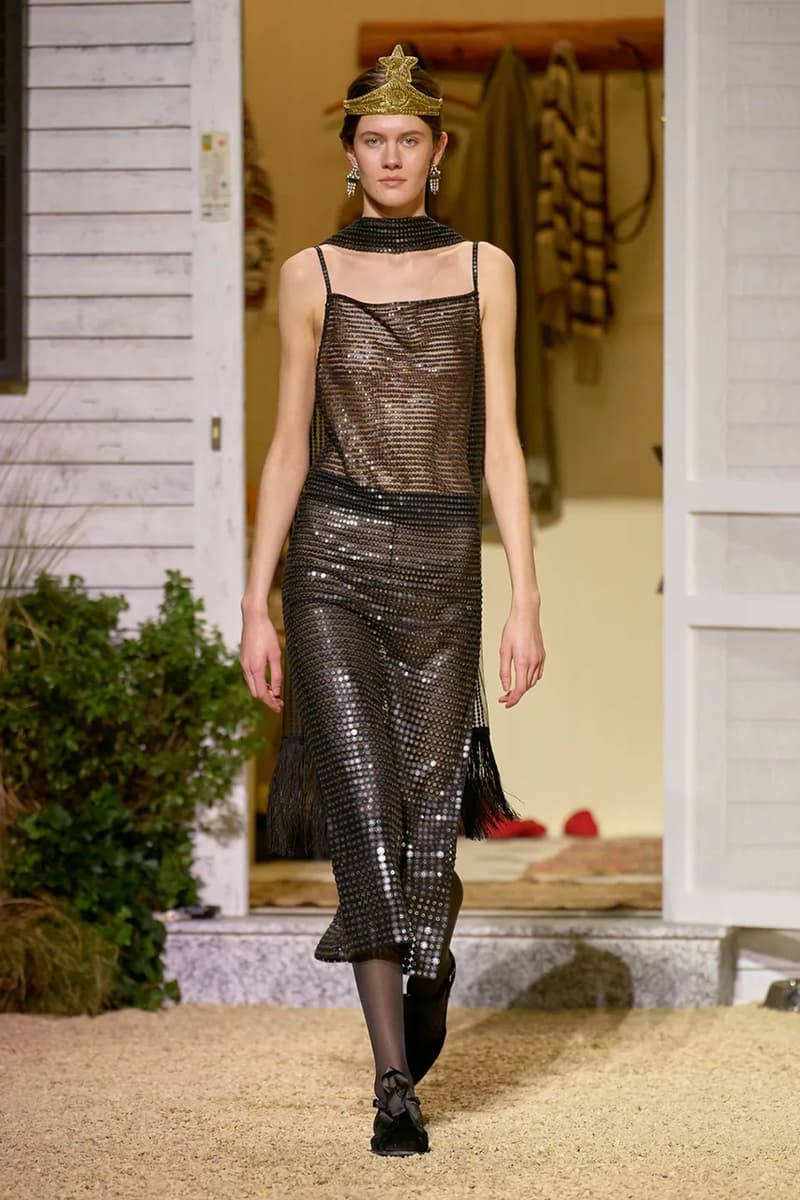 49 of 61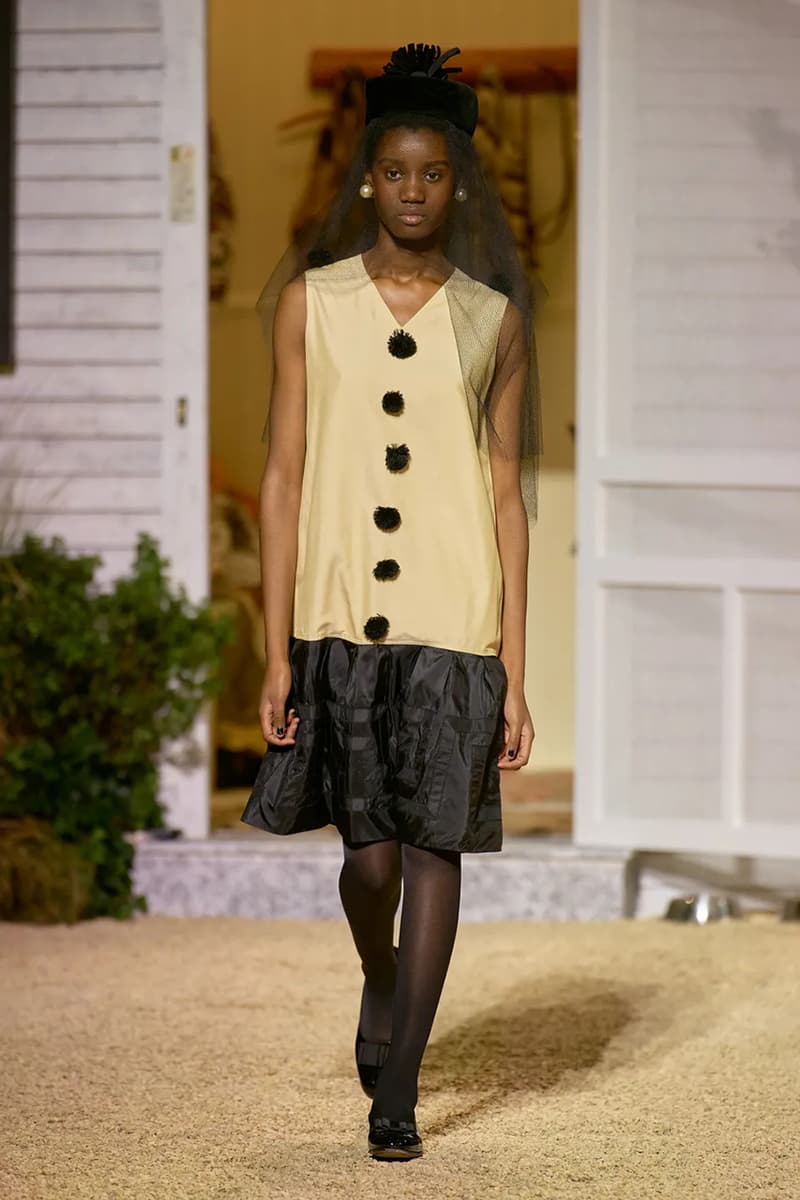 50 of 61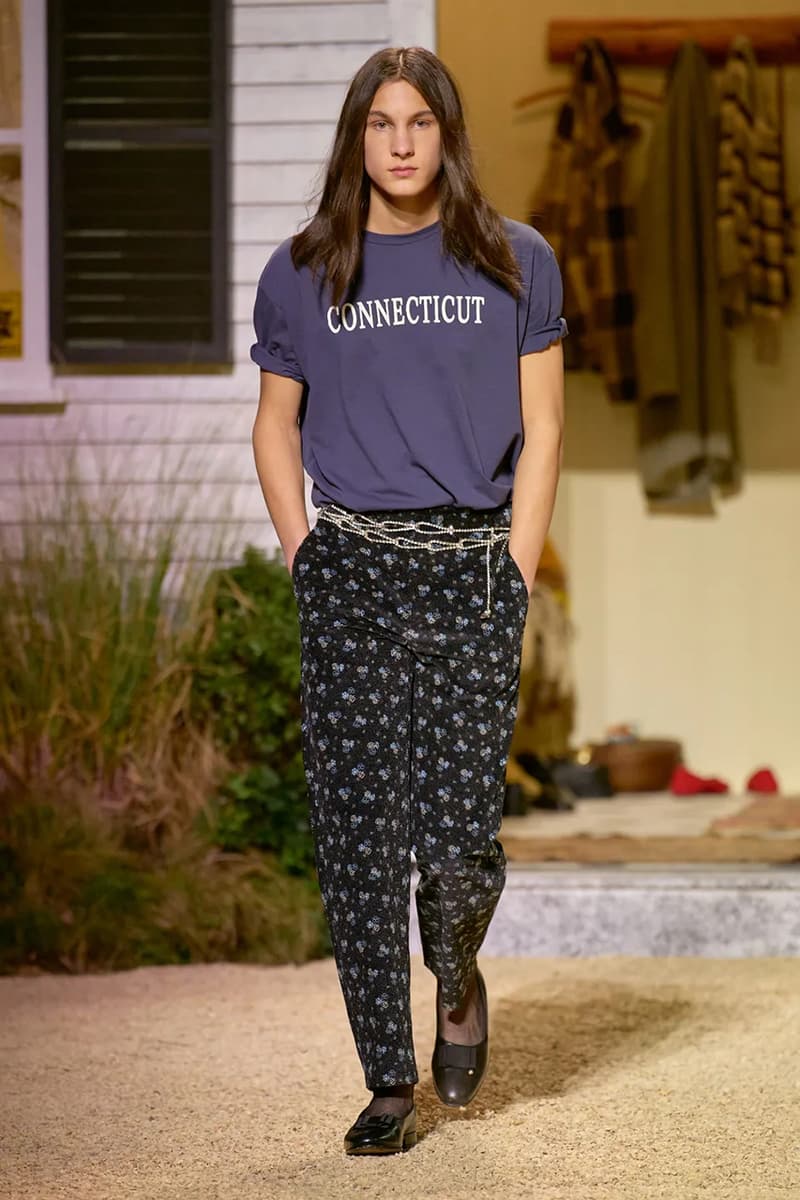 51 of 61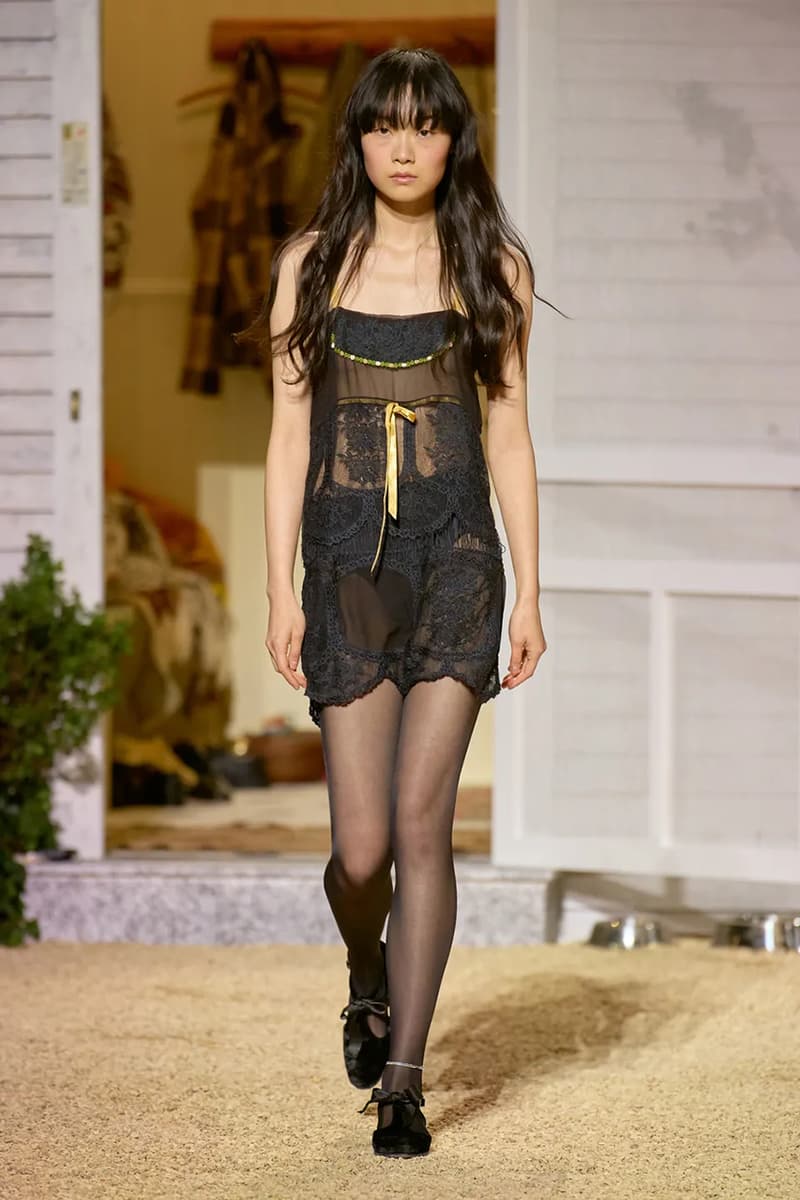 52 of 61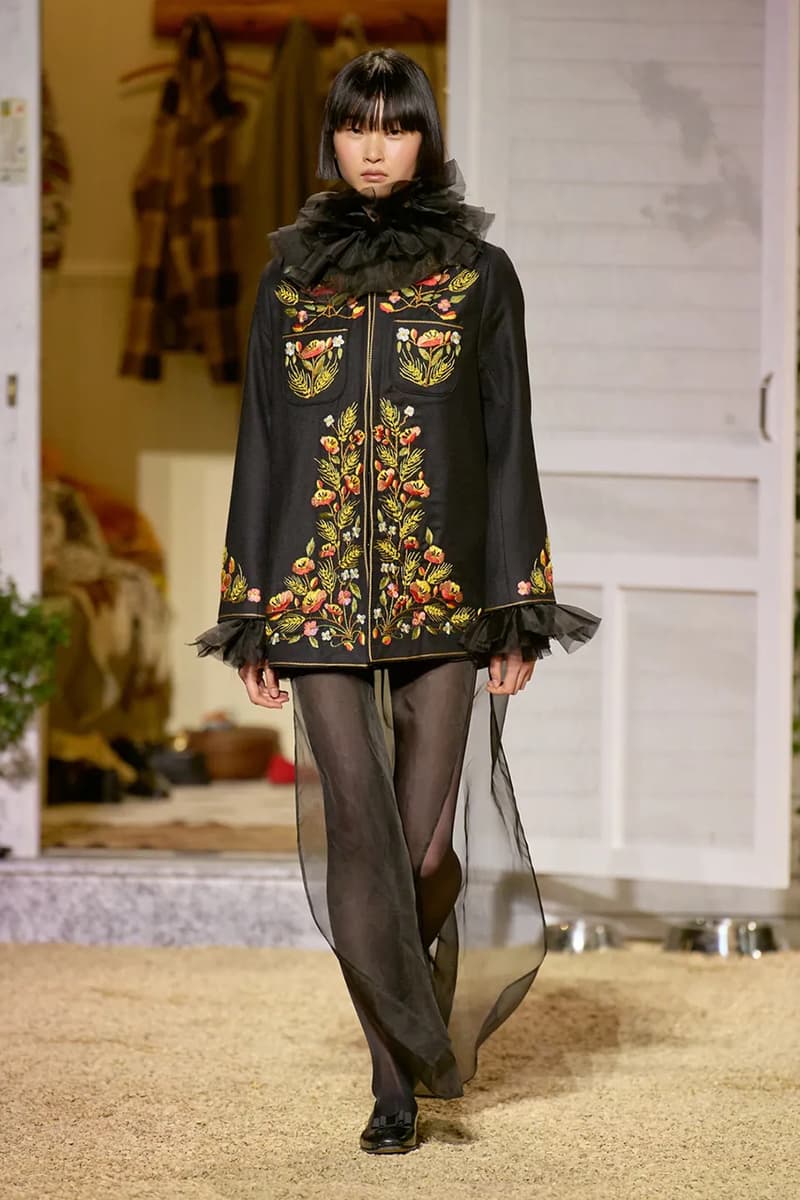 53 of 61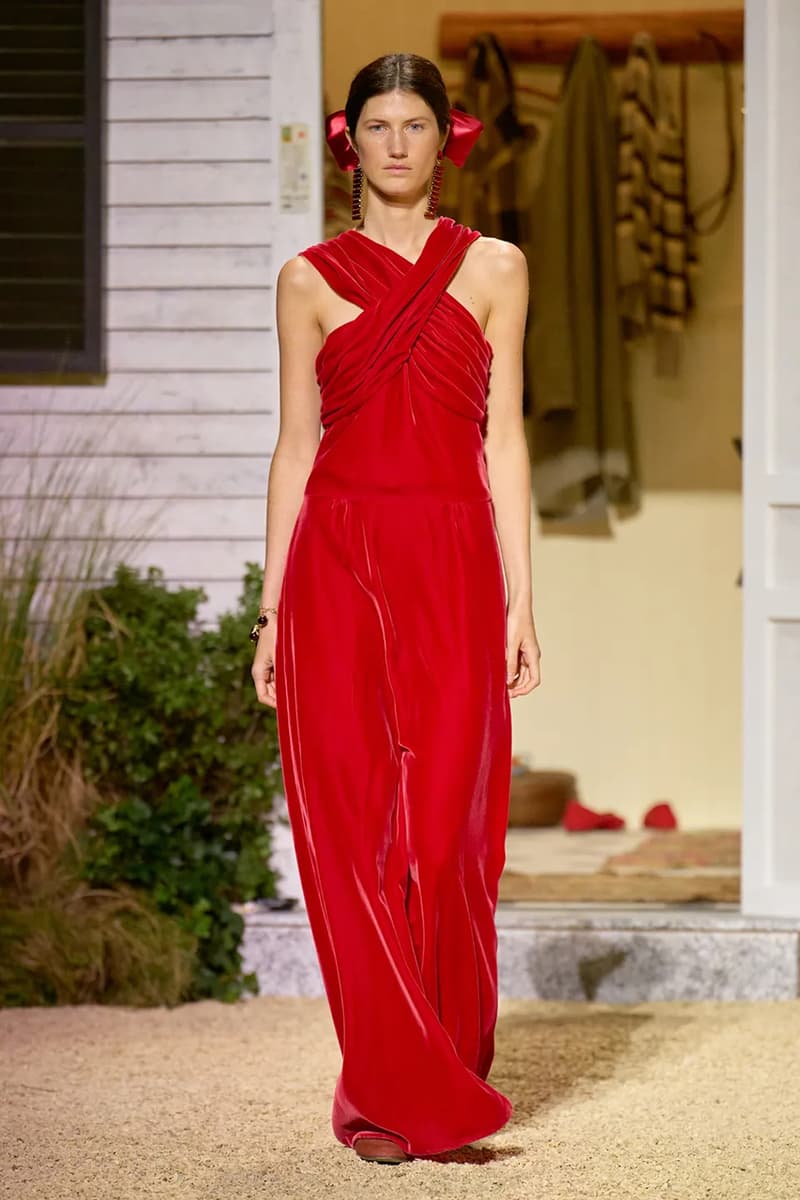 54 of 61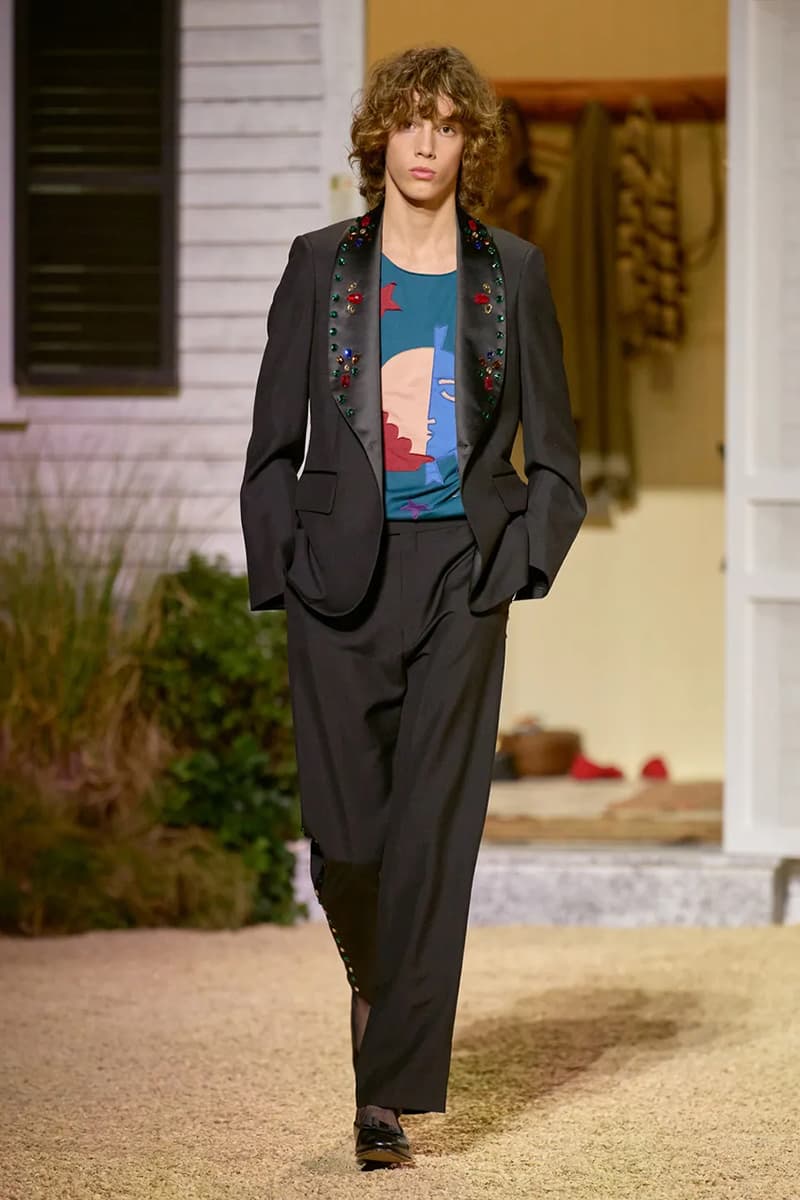 55 of 61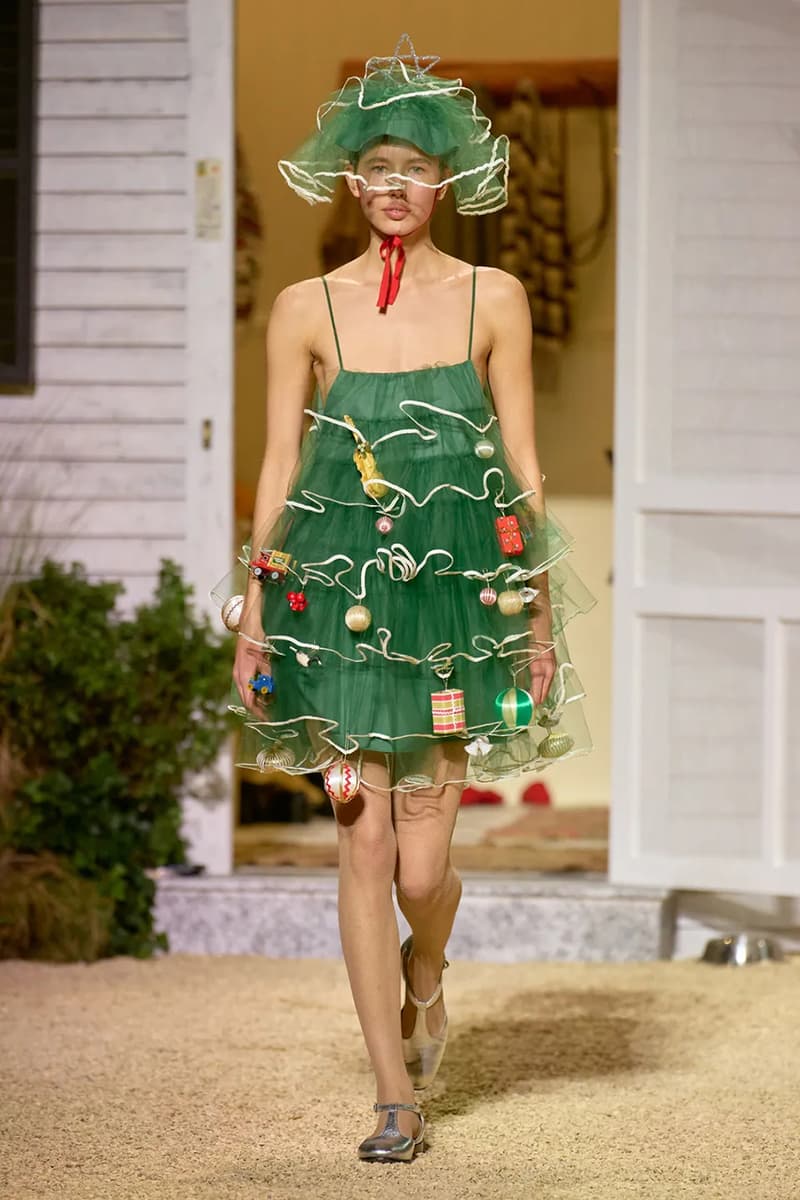 56 of 61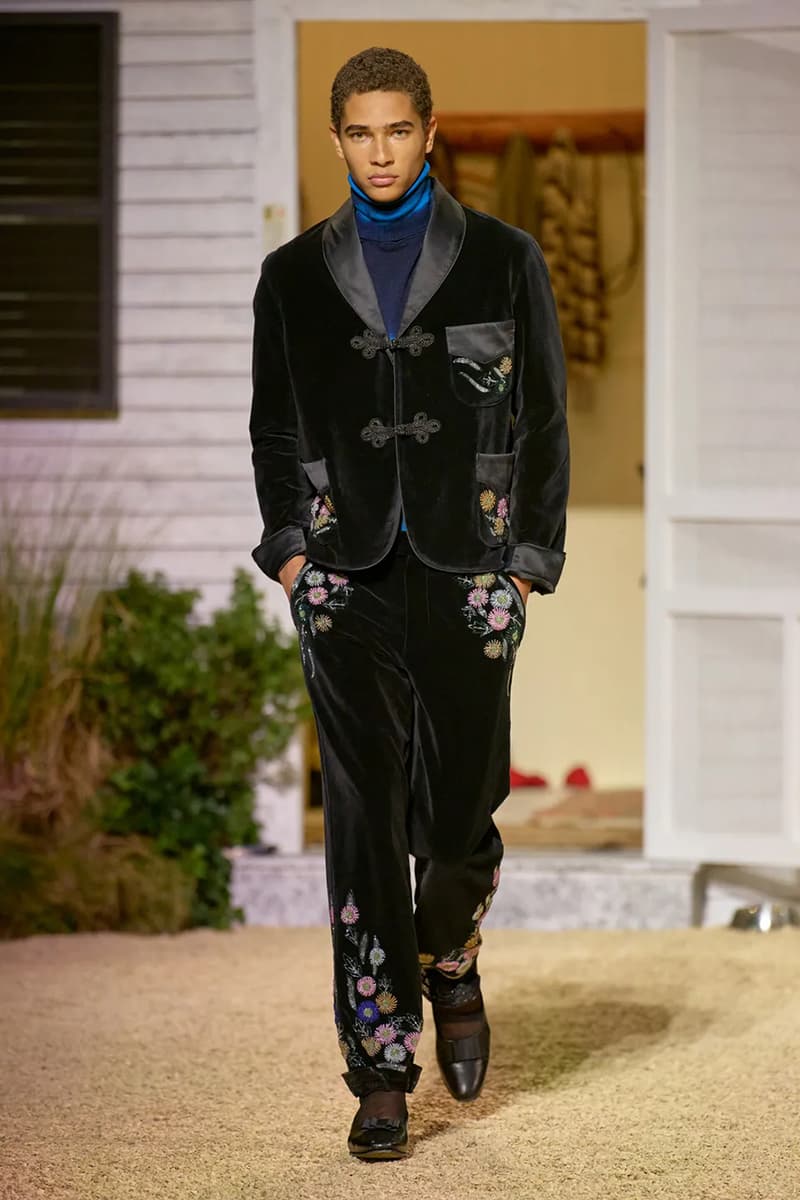 57 of 61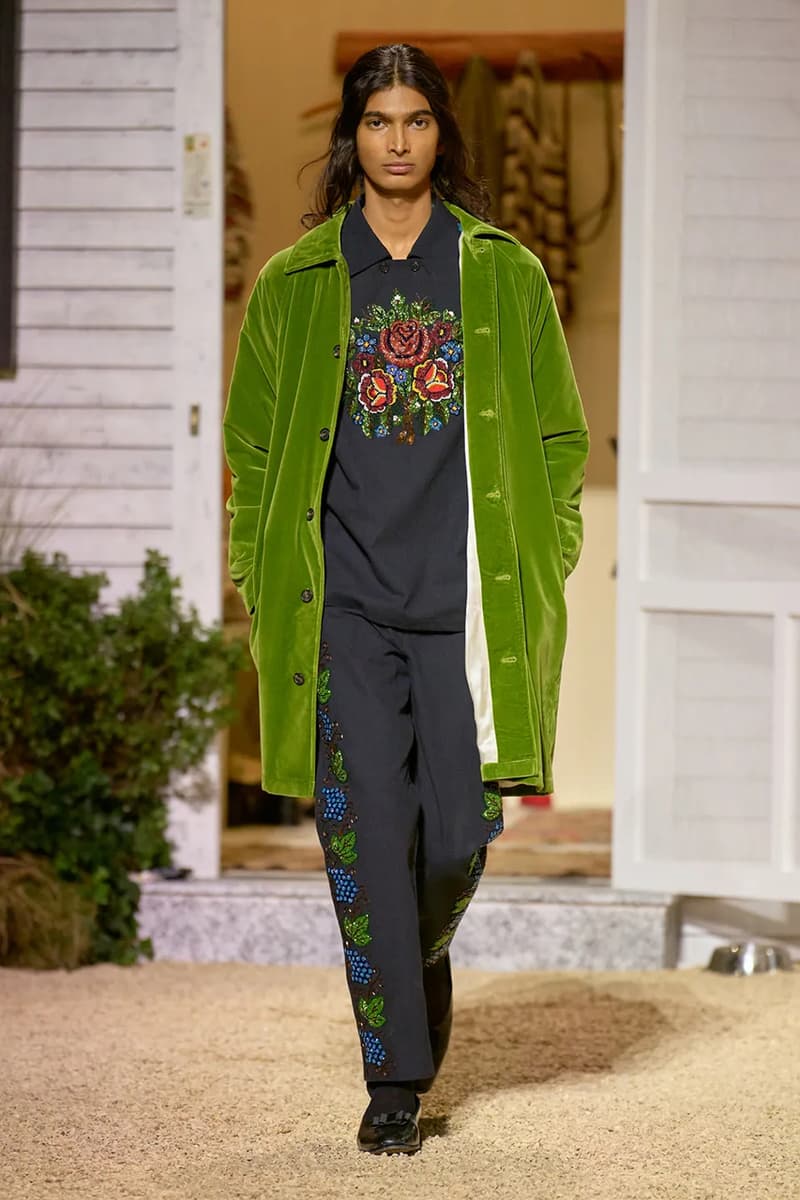 58 of 61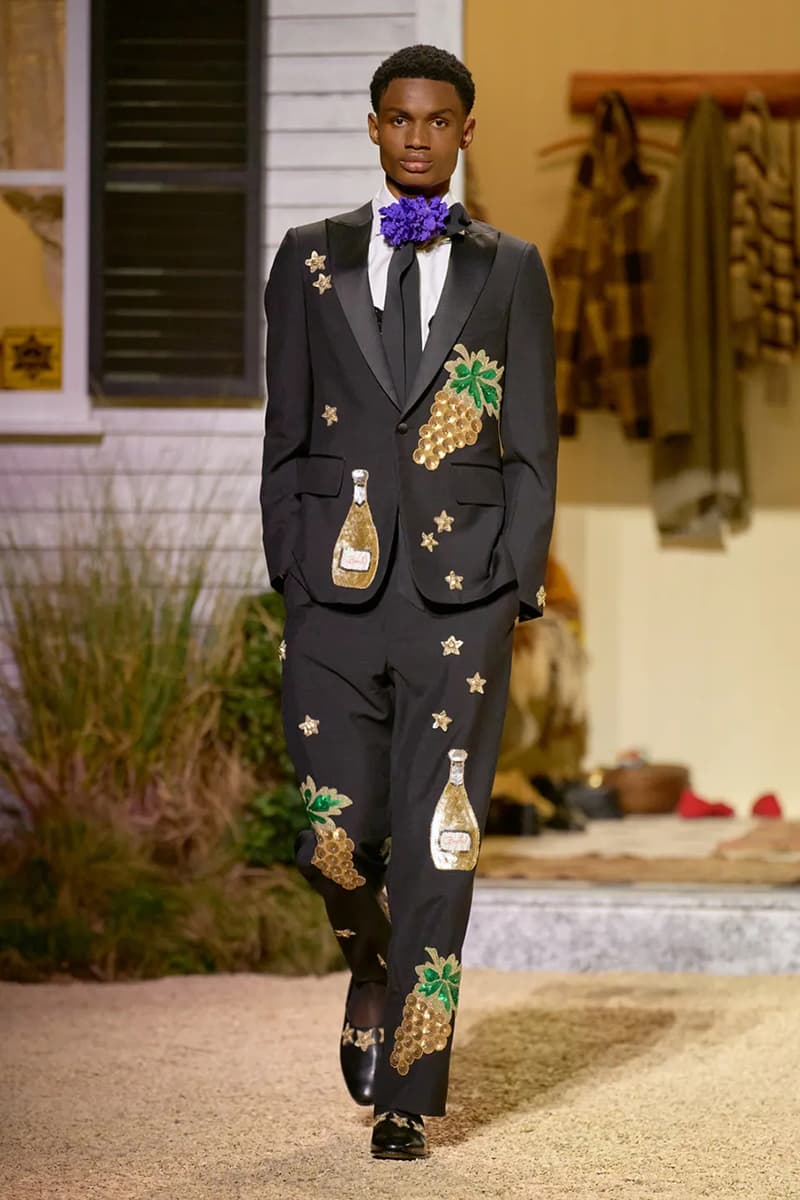 59 of 61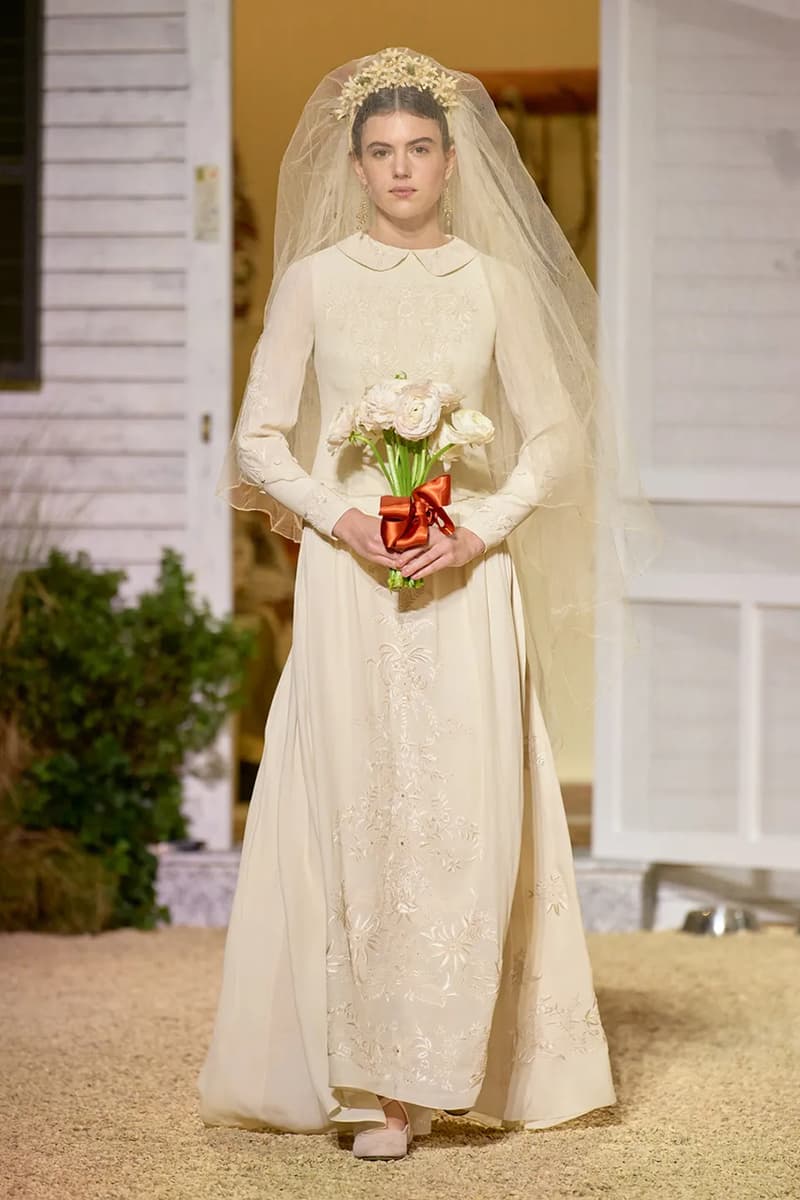 60 of 61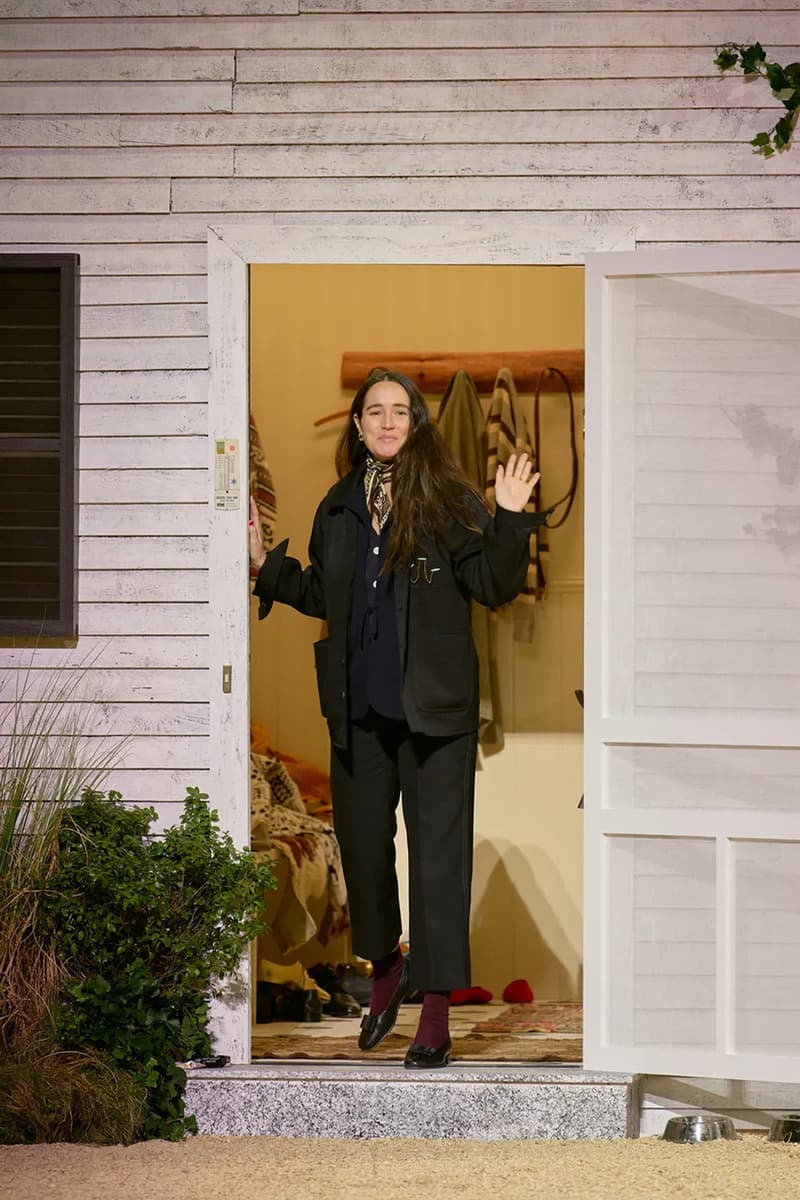 61 of 61
Fashion
BODE FW23 Men's Delivers a Master Class in Fashion History
Marking the brand's first menswear collection.
BODE FW23 Men's Delivers a Master Class in Fashion History
Marking the brand's first menswear collection.
Emily Bode celebrates her family's matriarchal lineage for her eponymous brand's first Fall/Winter 2023 menswear line.
Offering a fashion-forward look at history, Emily in Paris takes on an entirely different meaning as BODE's latest collection exudes a decidedly Americana aesthetic. A pair of satin pants adorned with pivotal years join a patchwork coat, illustrating local herbs, whereas buttery leather jackets arrive with fringe detailing, straight out of a Western film, while bold, rodeo-ready shirts are updated with a leg-baring skirt.
Sharp tailoring adds structure as a pale yellow pinstripe suit nods to women's entry into the workforce, flaunting a vintage-inspired floral bra underneath. Elsewhere, a modest, floor-length tartan gown gives off a bit of a cold shoulder with daring clavicle cut-outs.
A regal crimson mid-length frock with ornate gold detailing and a plunging neckline pays tribute to Bode's ever-elegant grandmother as stunning sheer chain mail slip dresses harken back to the late 1920s. A decadent dress fit for a flapper would make Daisy Buchanan jealous, while a dazzling sequined halter gown undoubtedly steals the show.
BODE is continuing the holiday spirit as verdant layers of green tulle are adorned with ornaments and worn with a matching hat for added festive measure. The brand keeps the party going with a flashy tuxedo embroidered with bubbly bottles of champagne and juicy pineapples. A wedding dress, complete with a veil and bouquet, delivers a romantic final conclusion to the show.
Go back in time with BODE's FW23 Menswear show in the gallery above.
---
Share this article