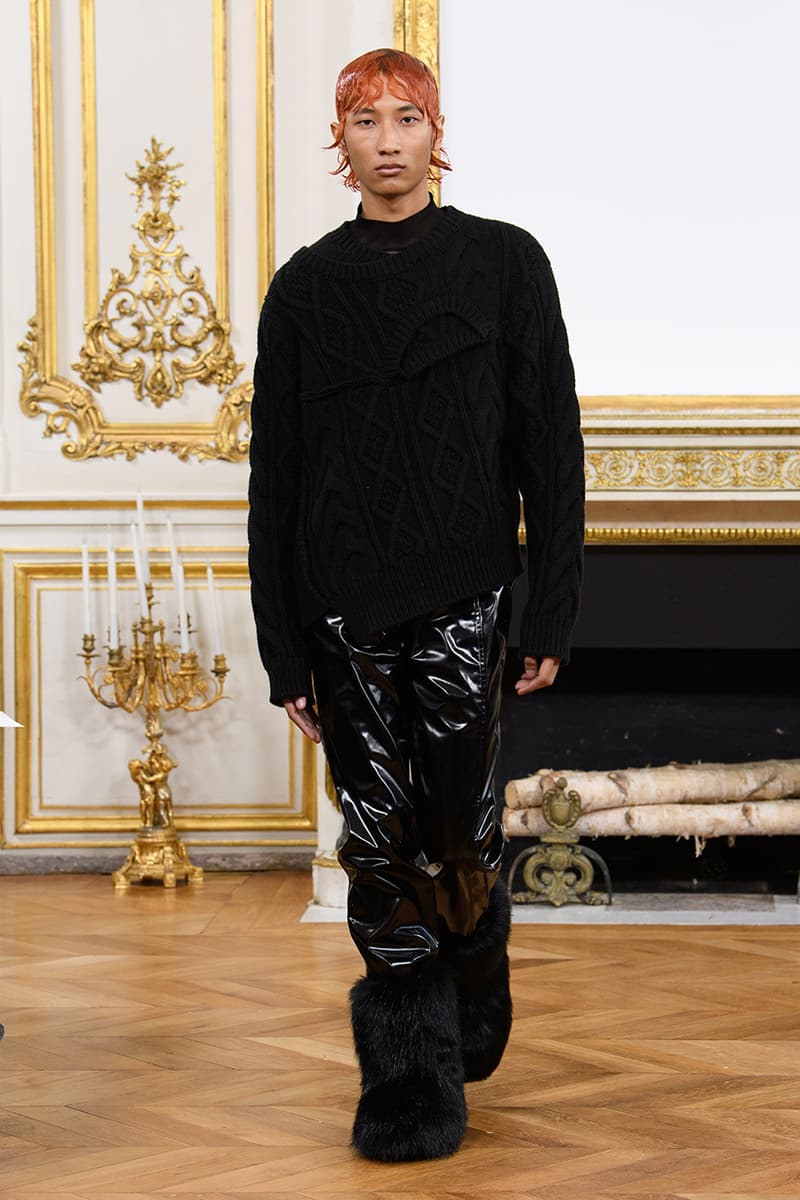 1 of 41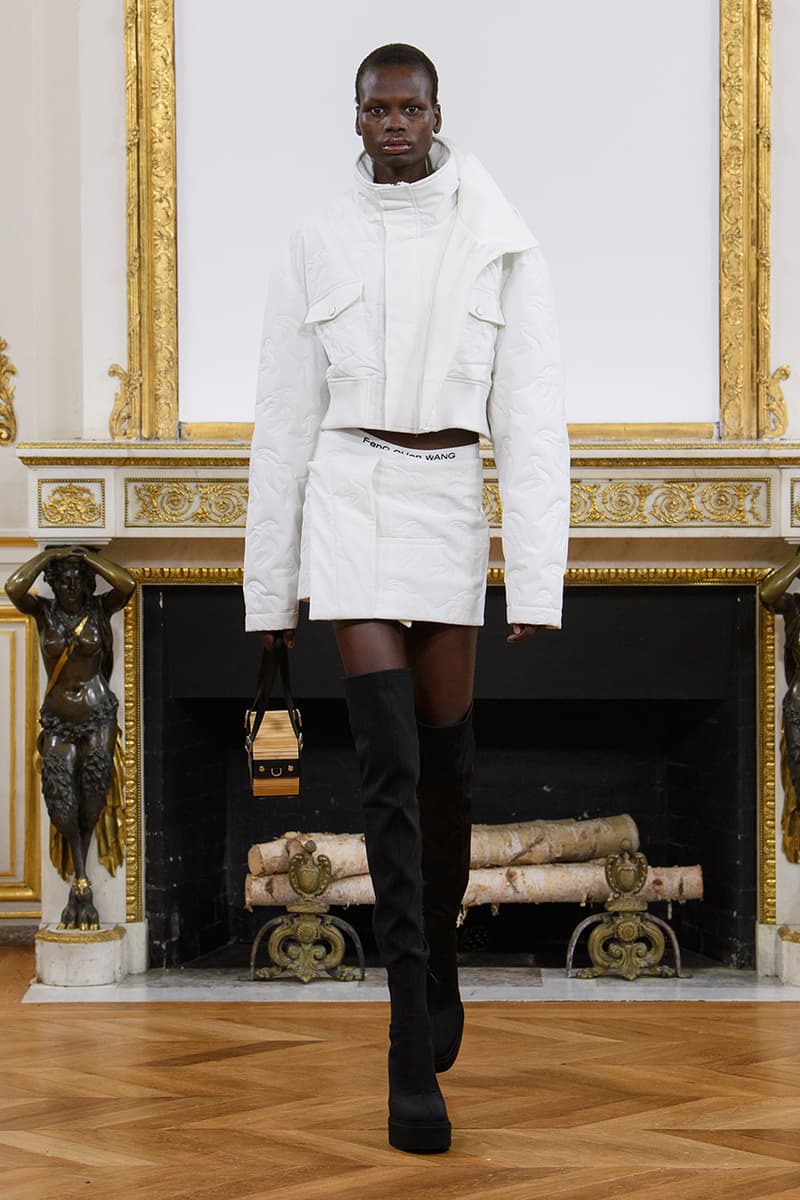 2 of 41
3 of 41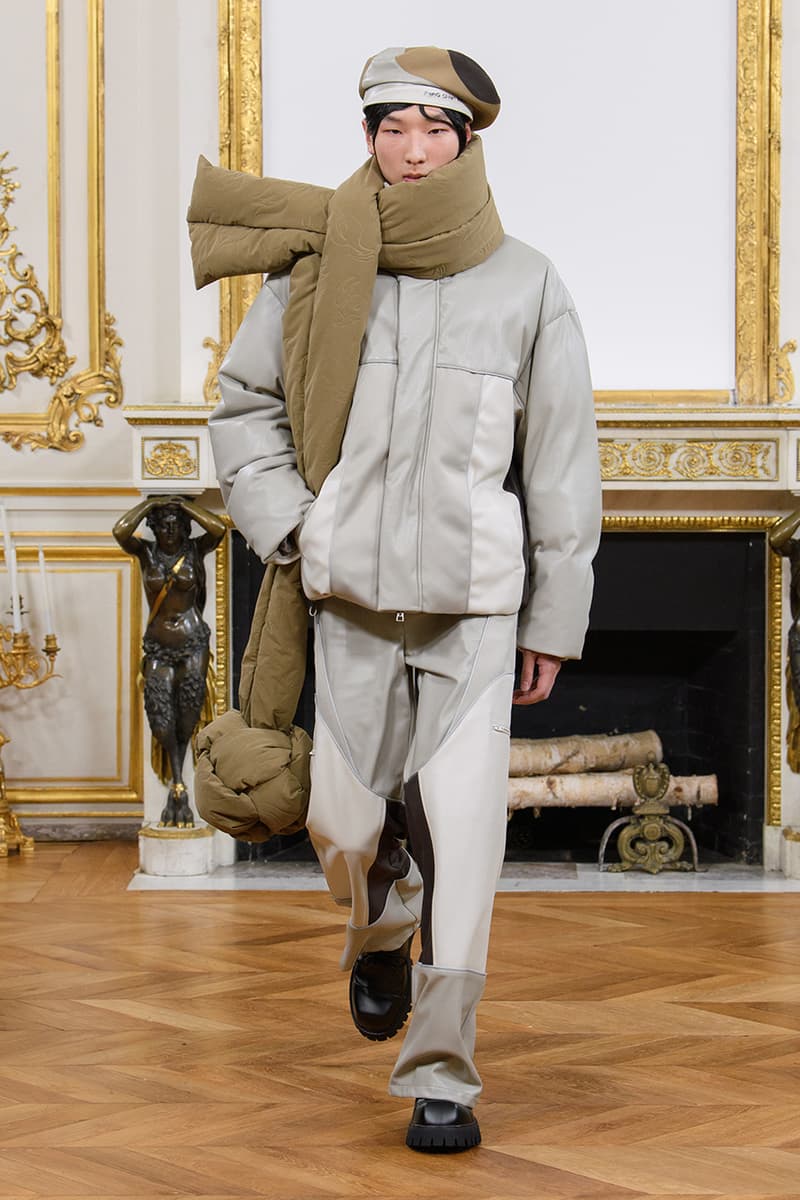 4 of 41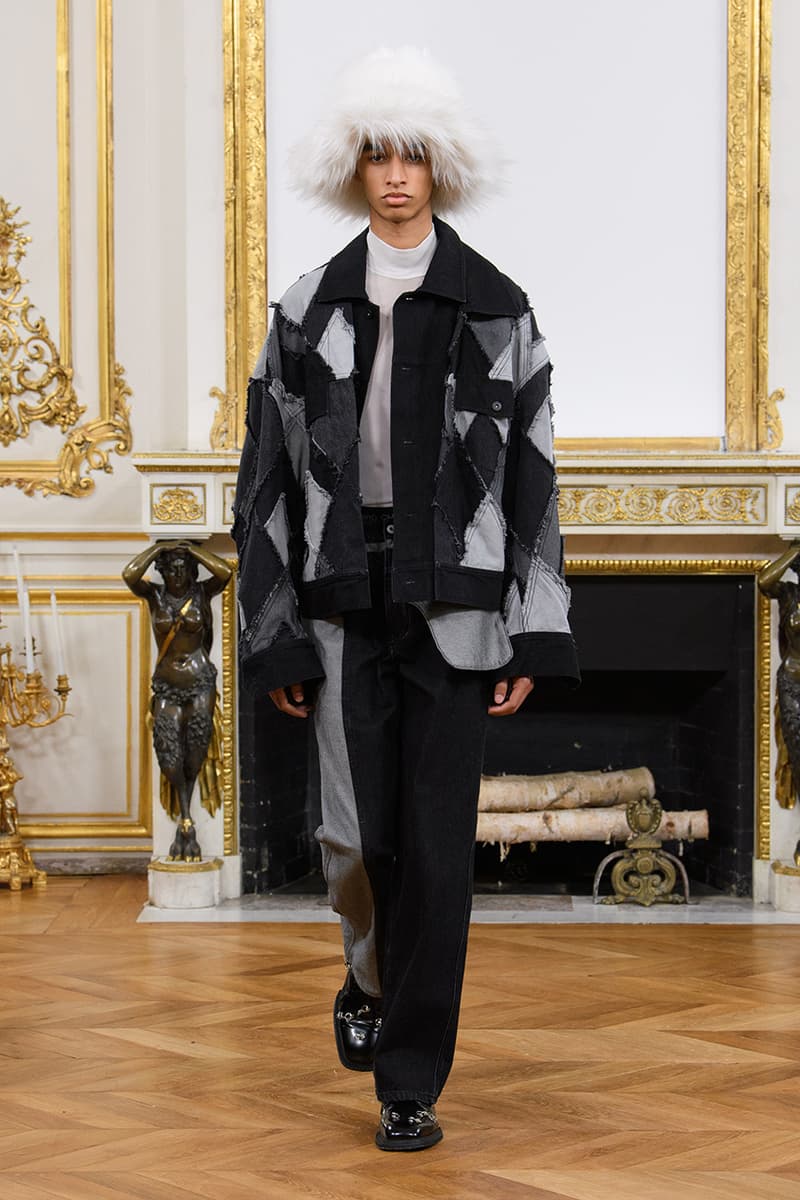 5 of 41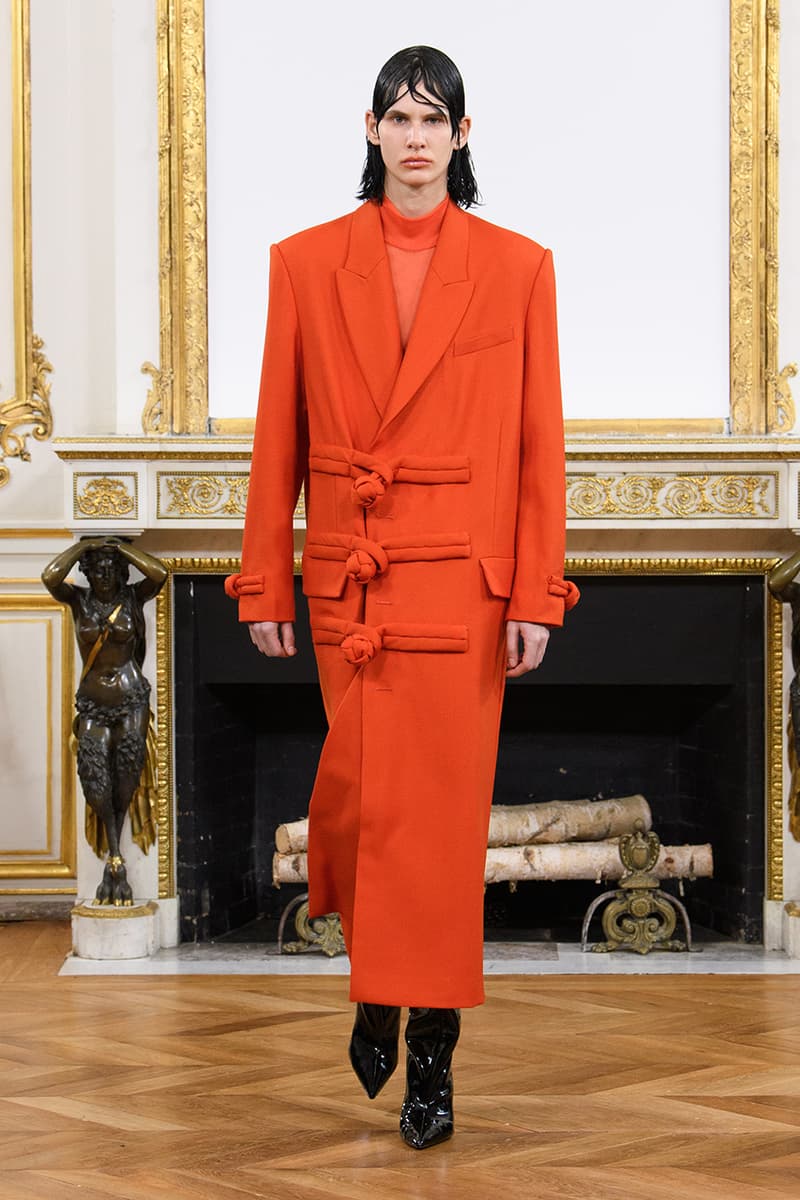 6 of 41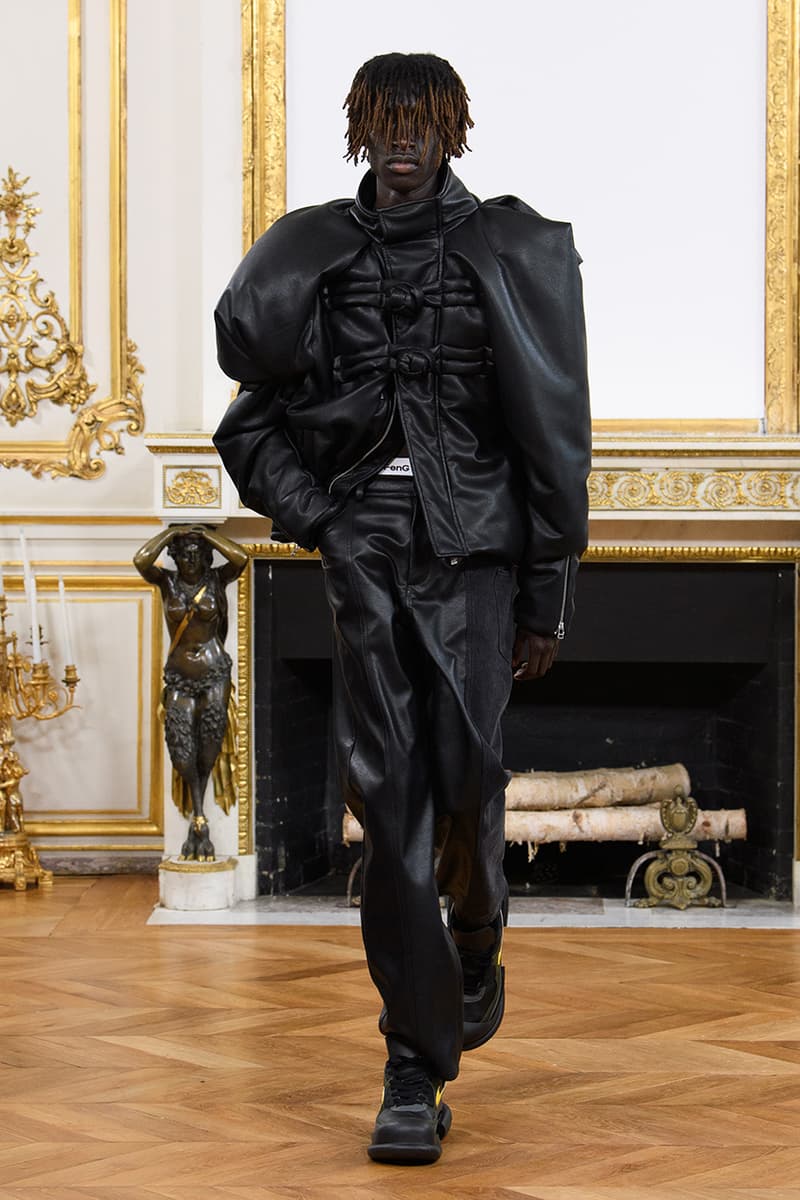 7 of 41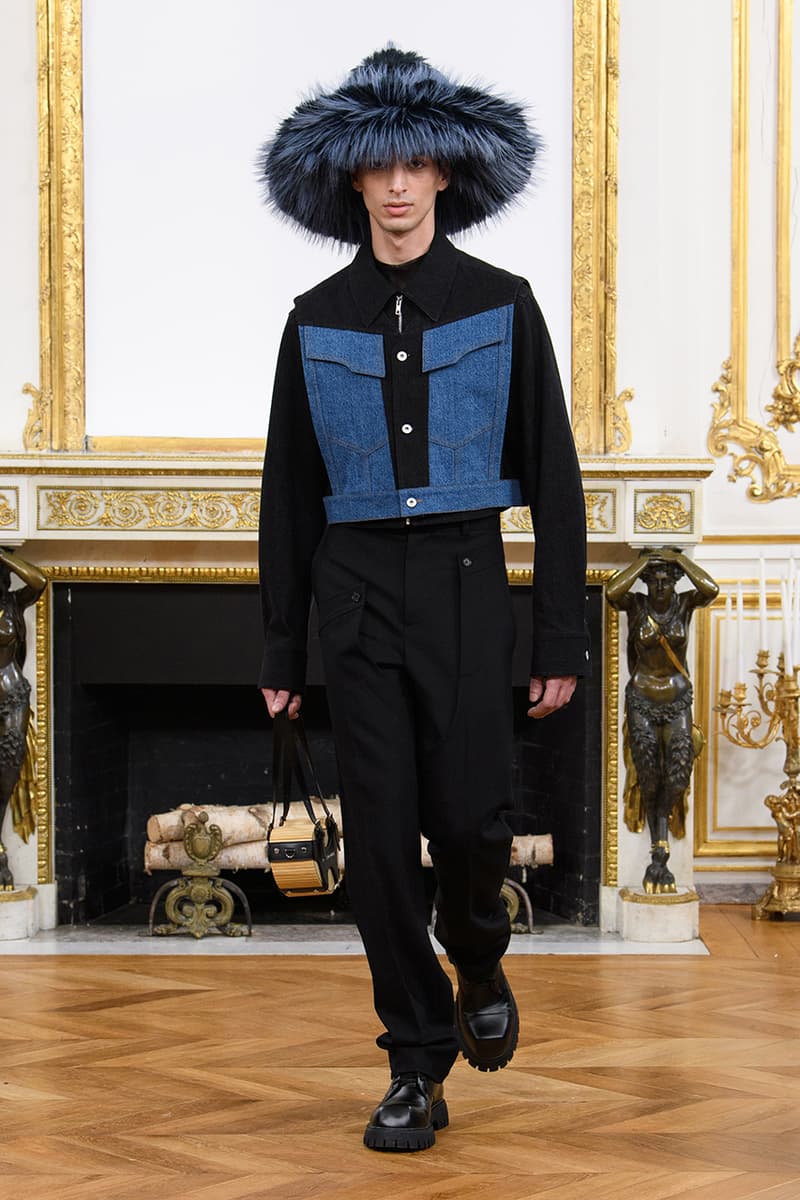 8 of 41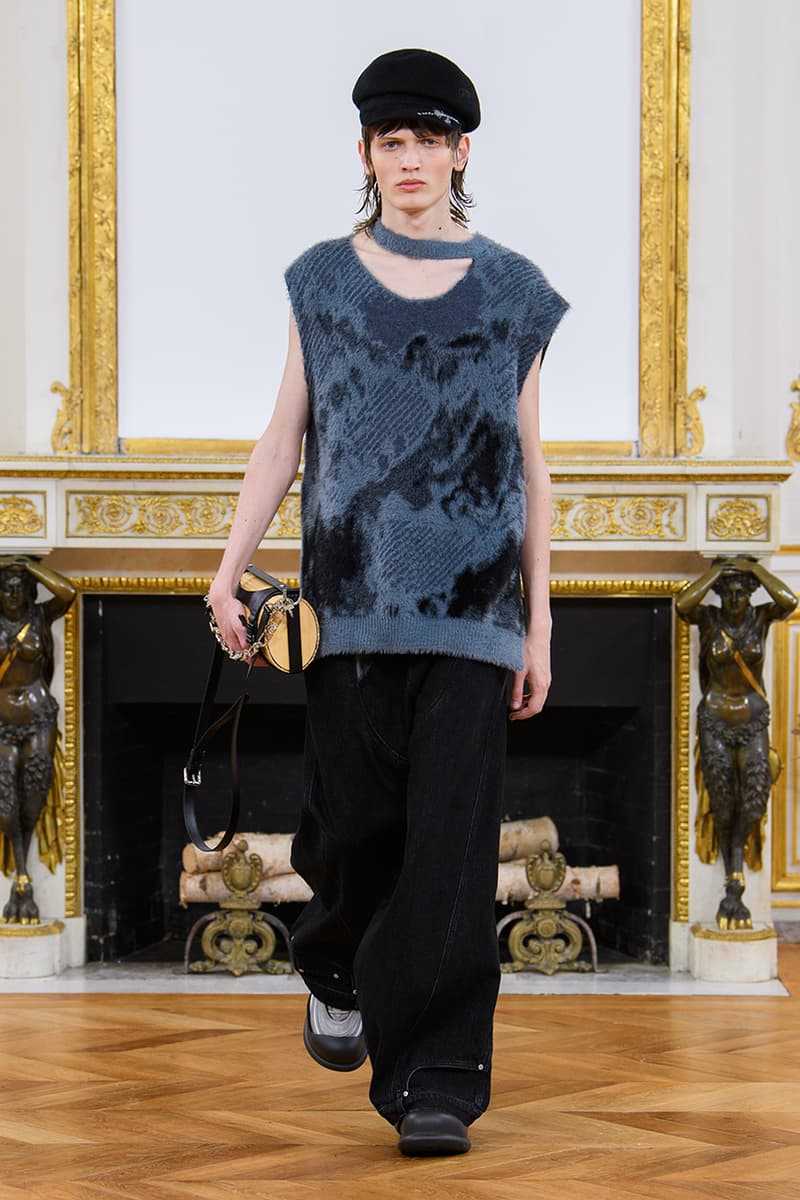 9 of 41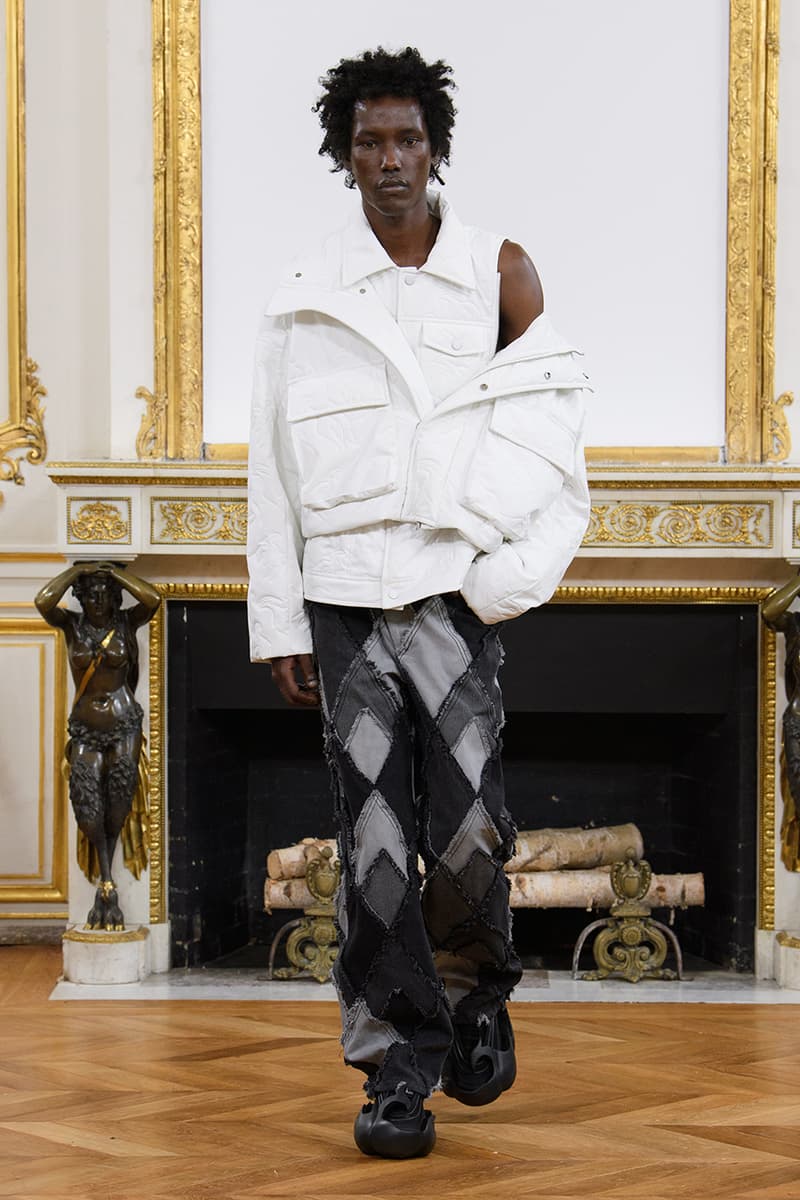 10 of 41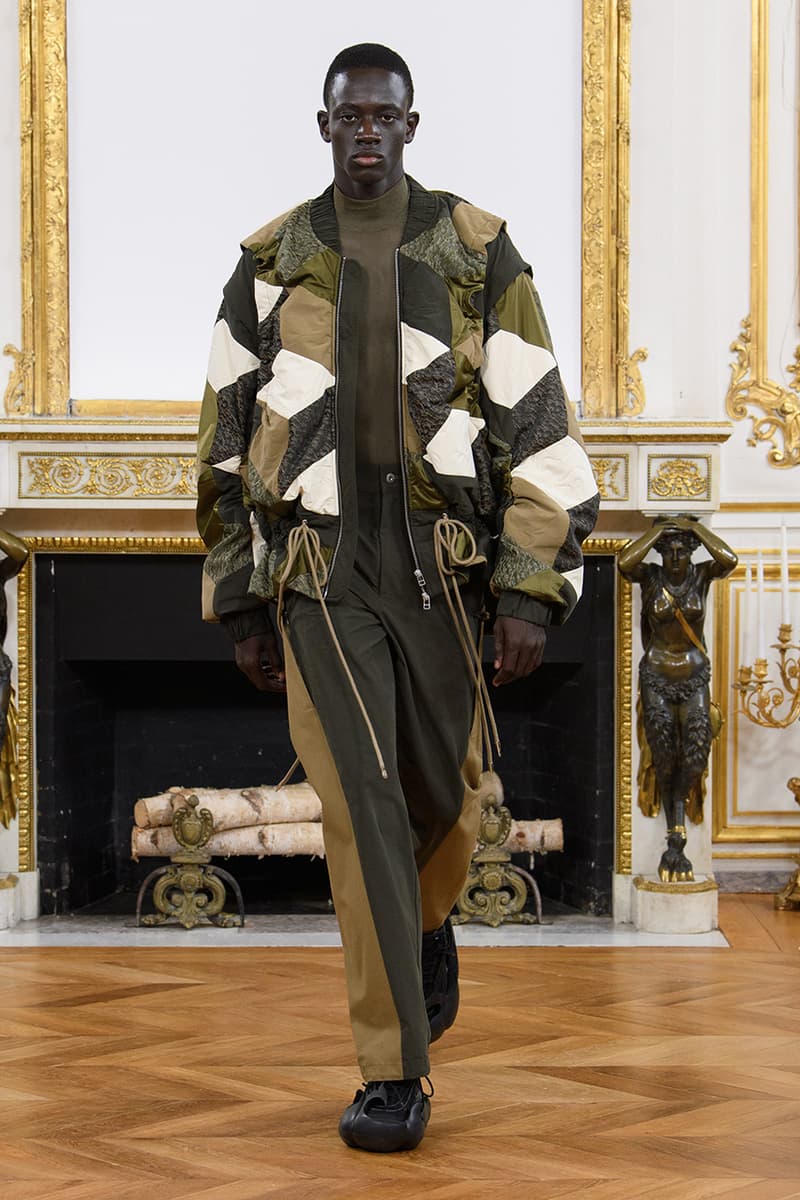 11 of 41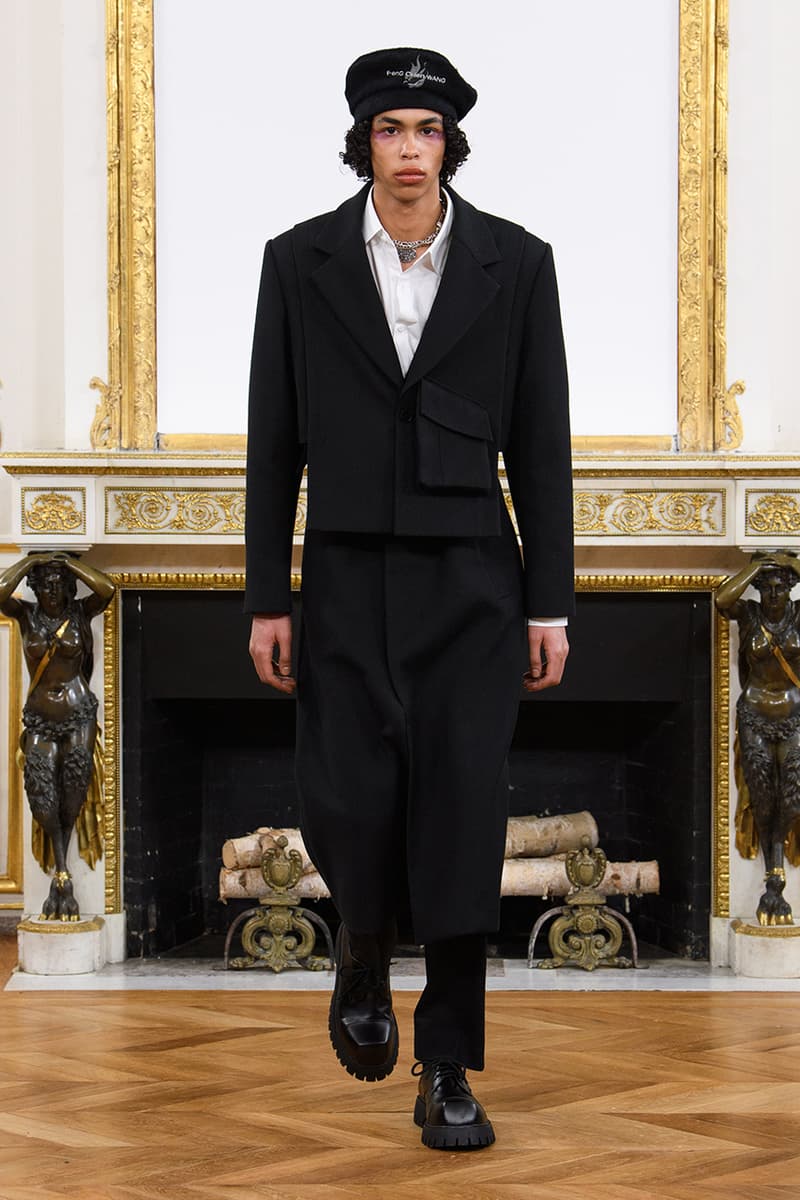 12 of 41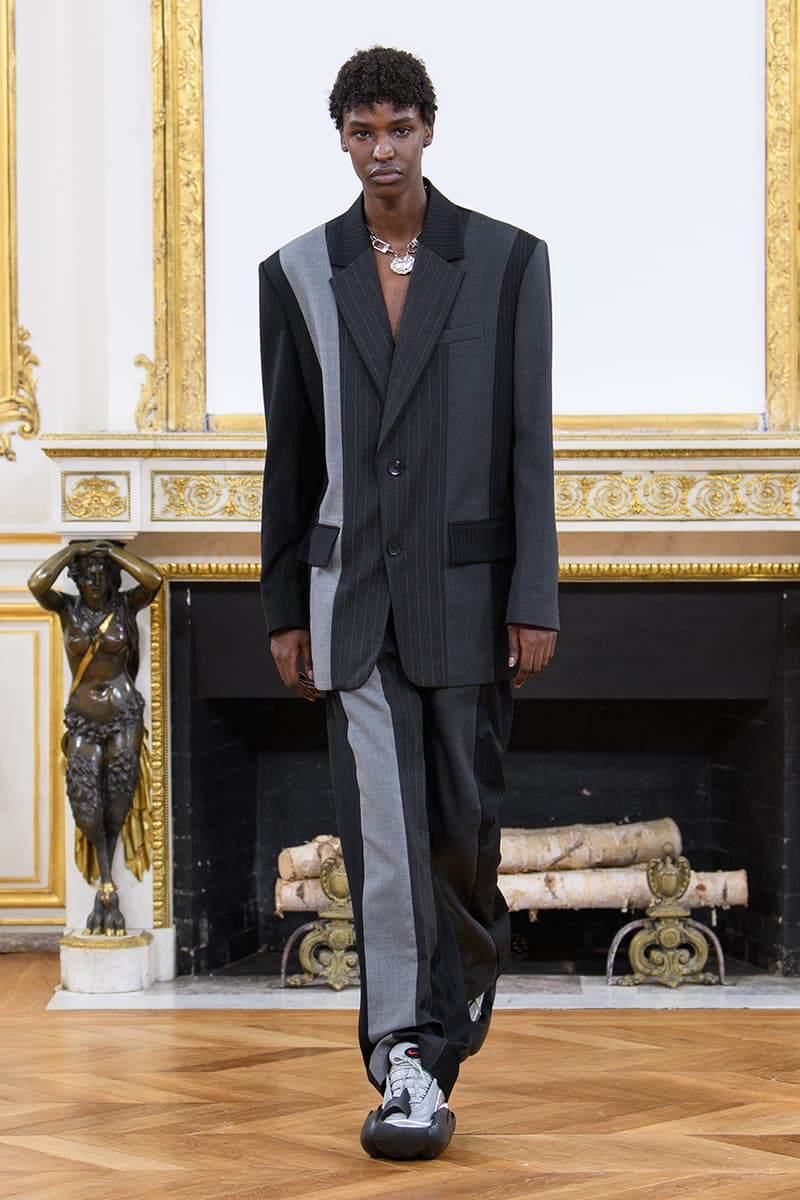 13 of 41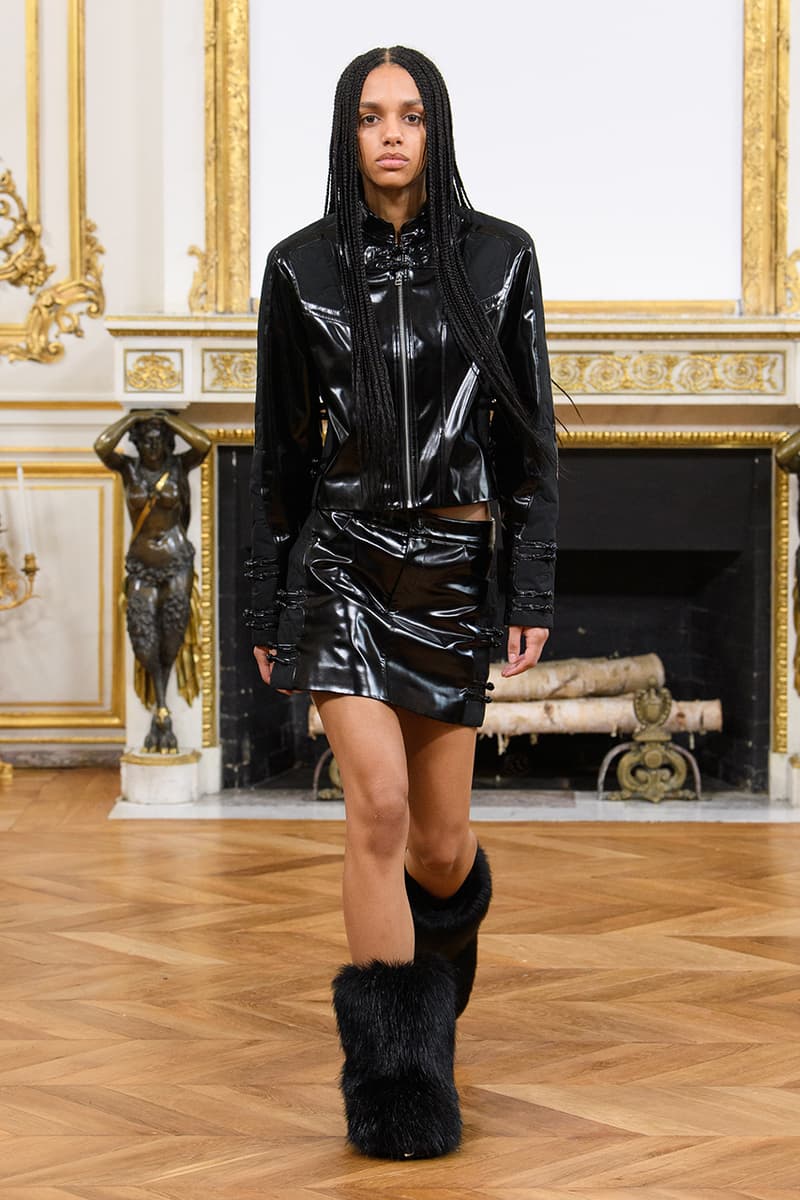 14 of 41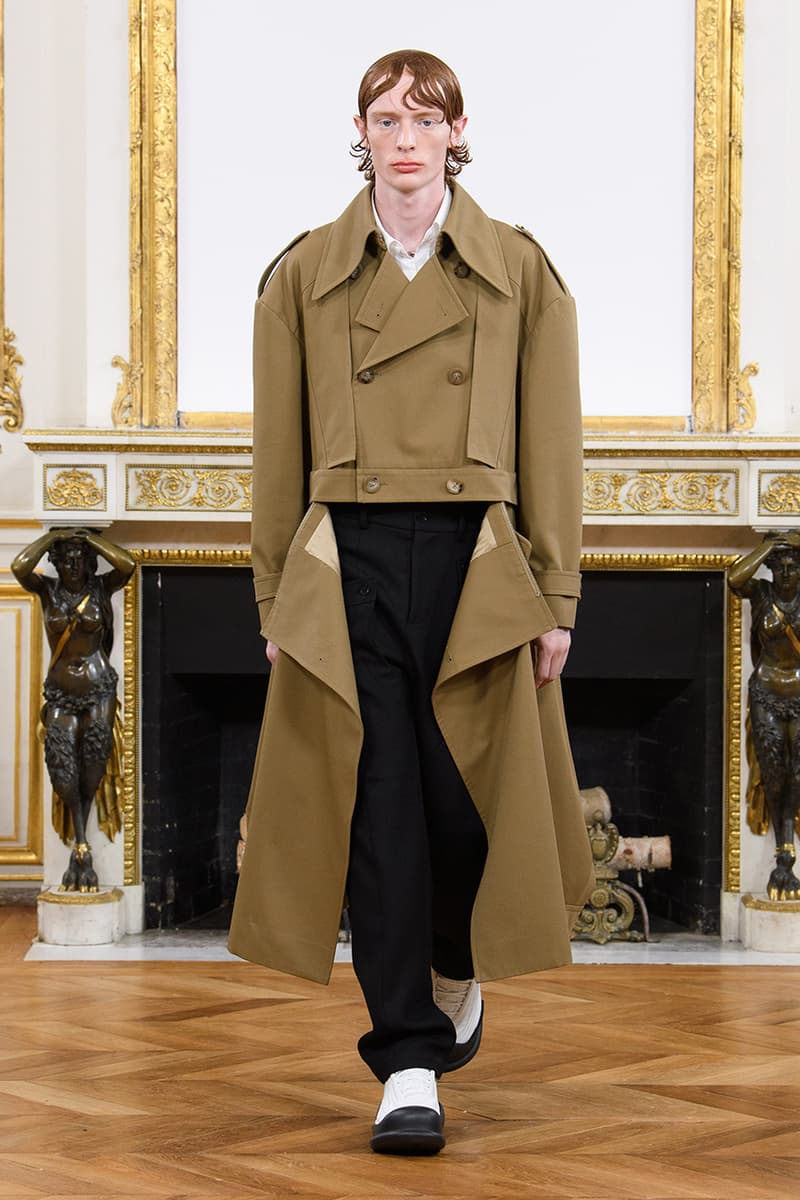 15 of 41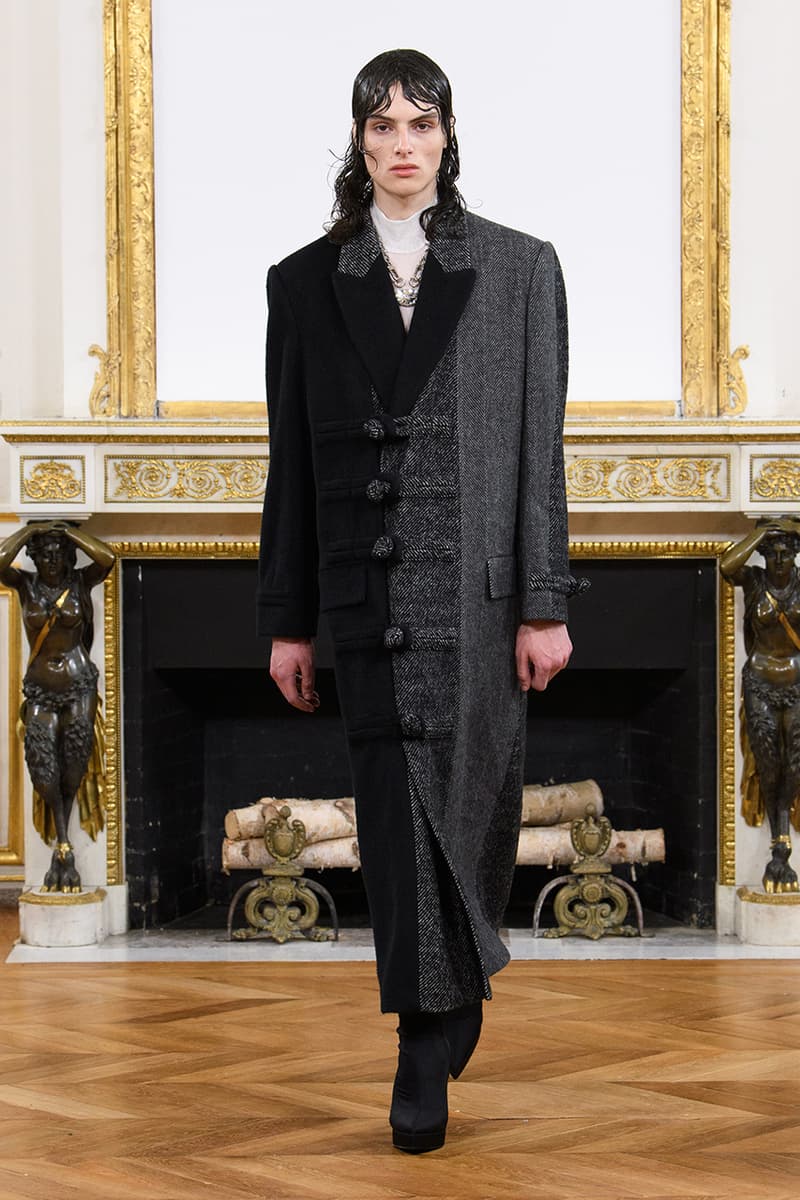 16 of 41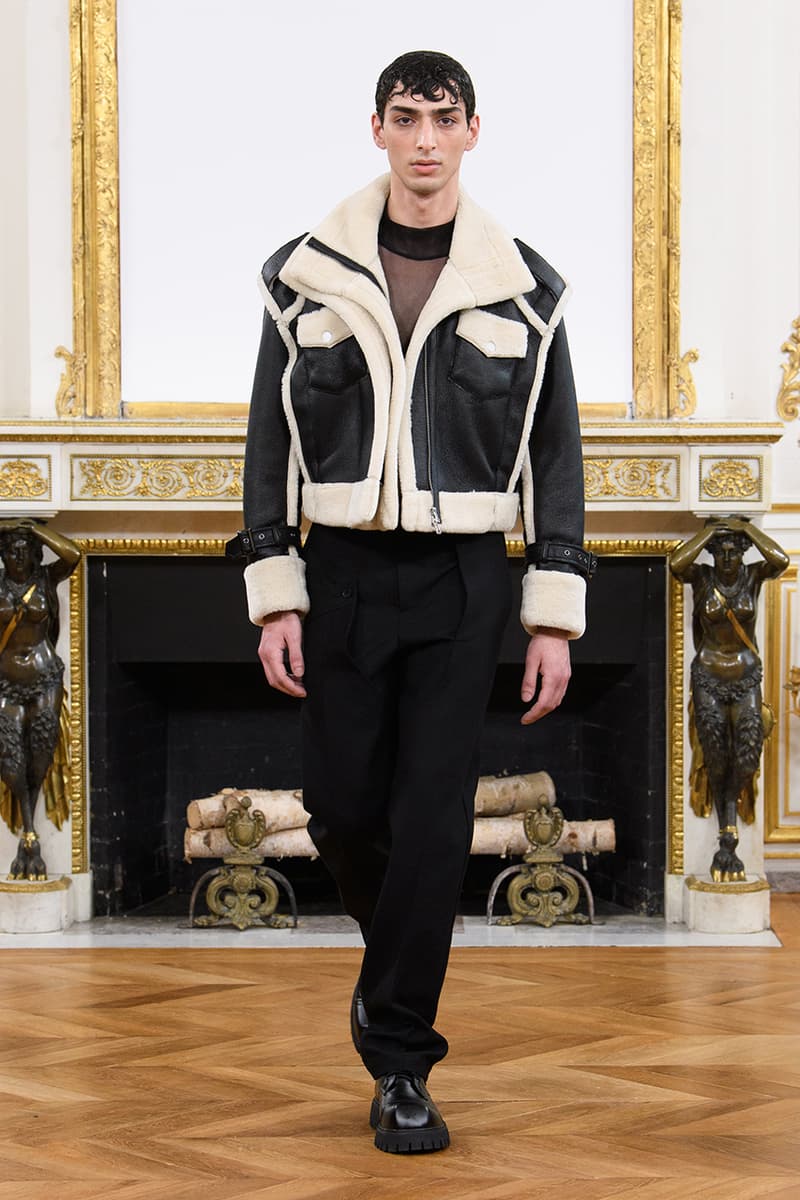 17 of 41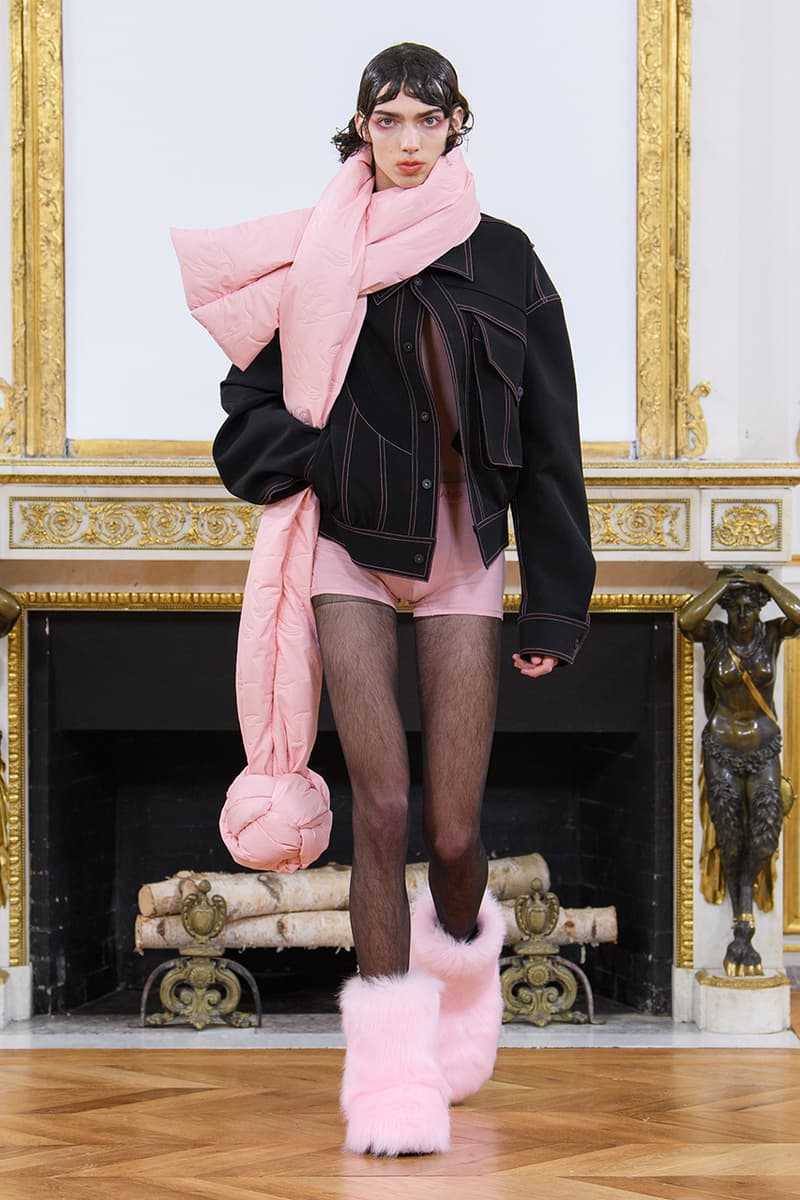 18 of 41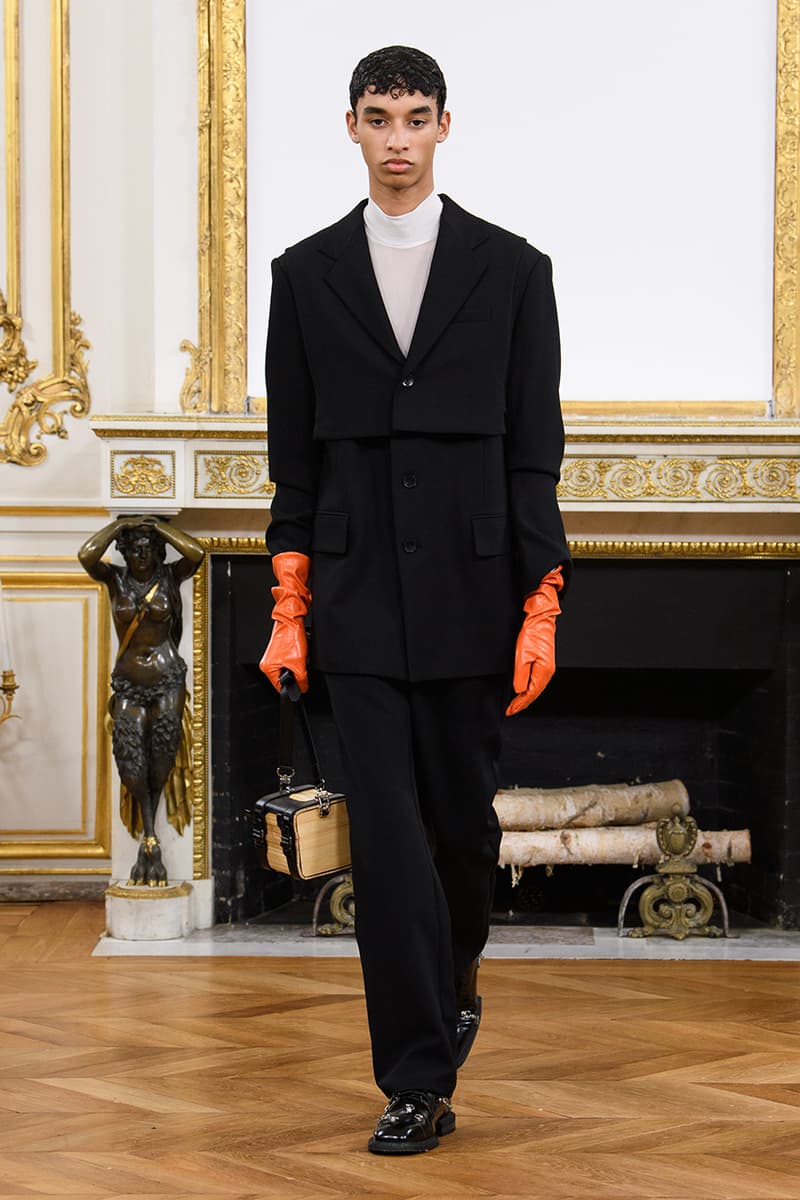 19 of 41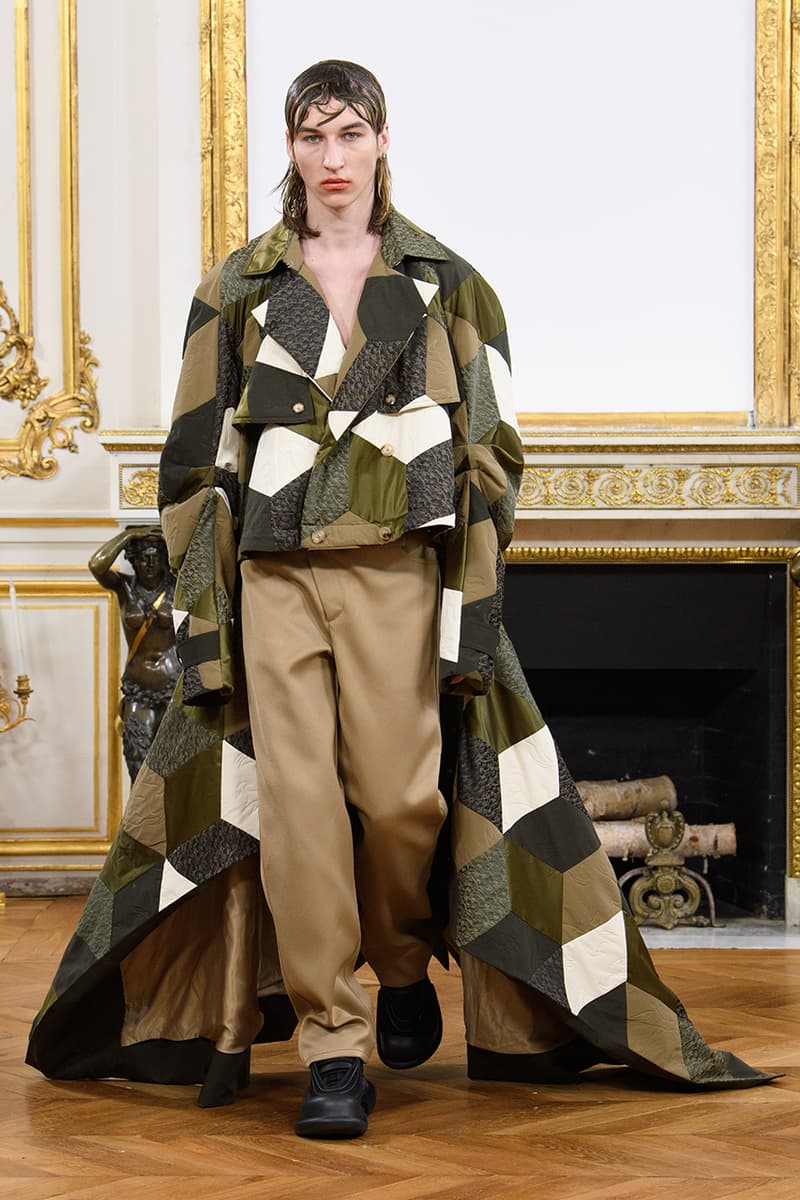 20 of 41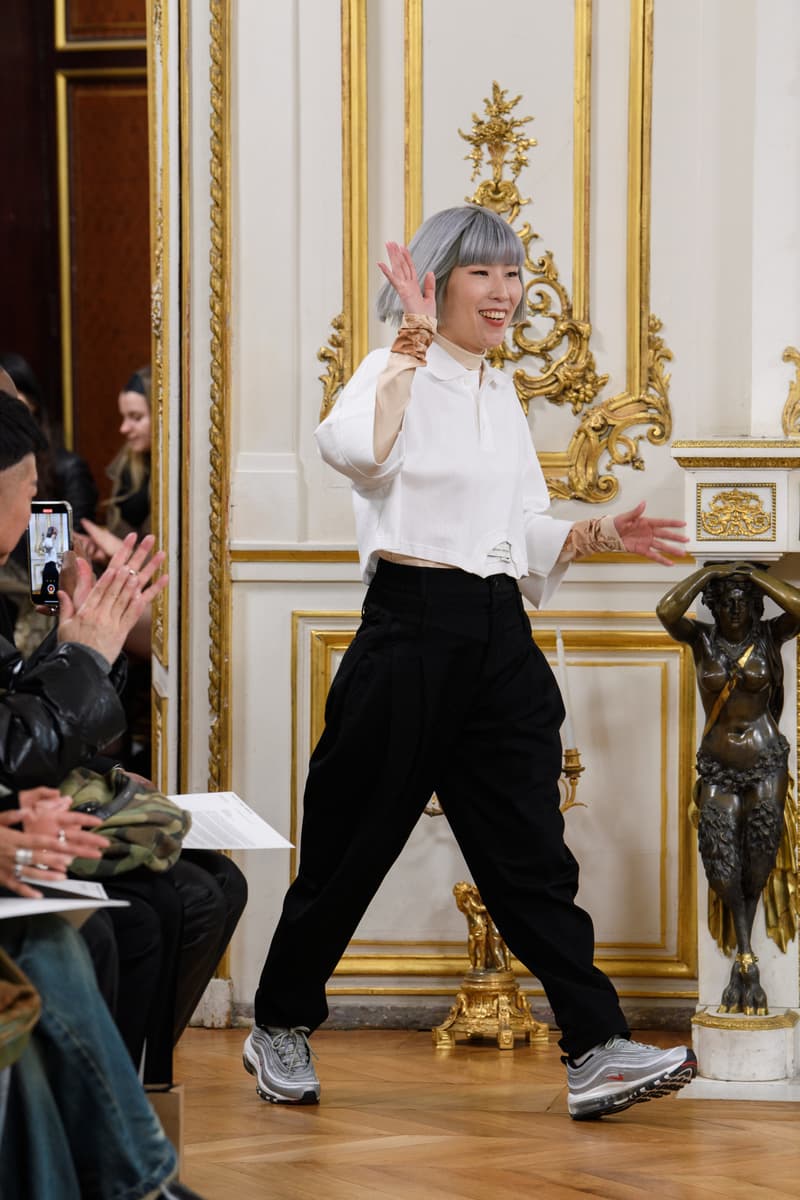 21 of 41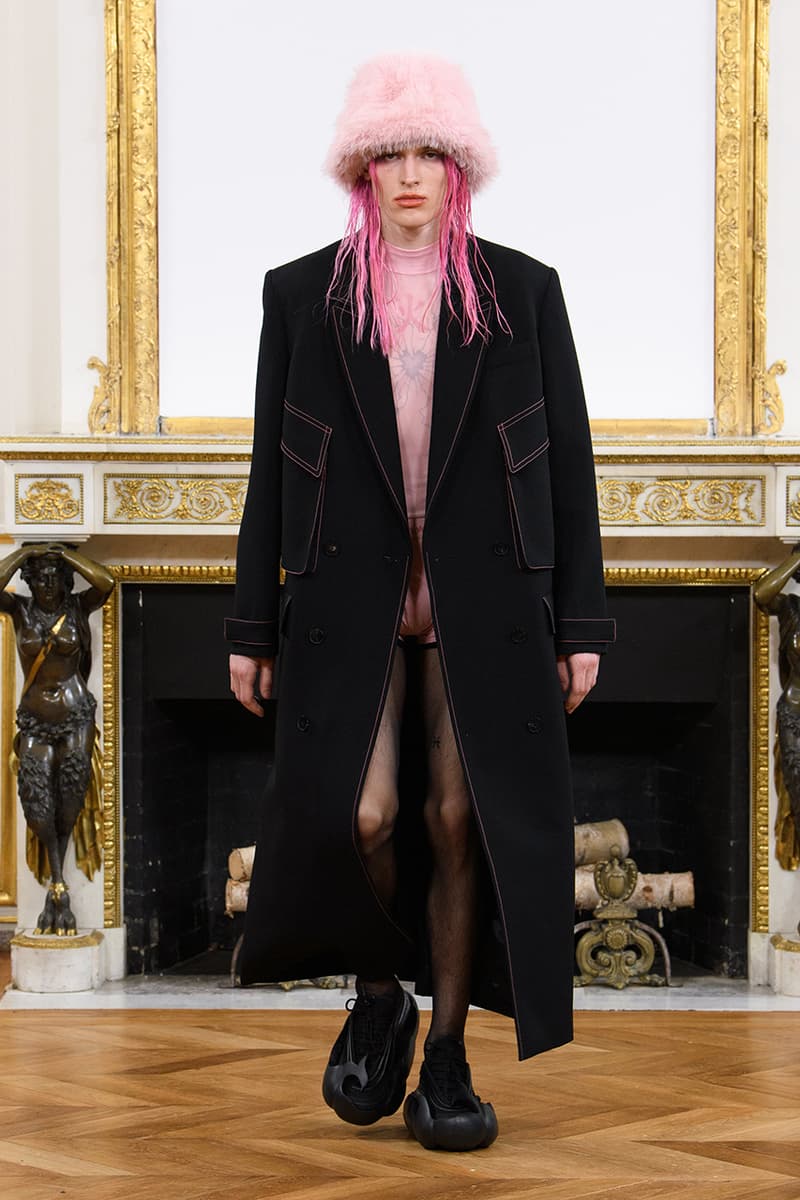 22 of 41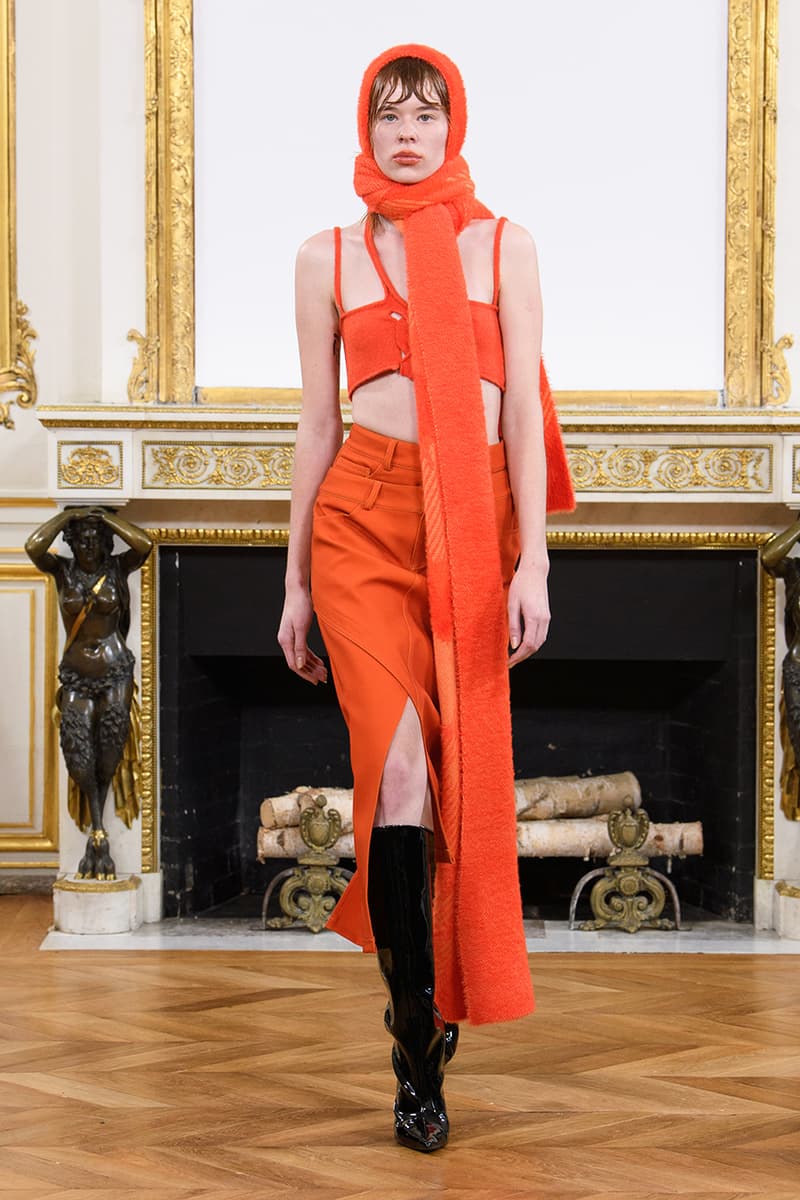 23 of 41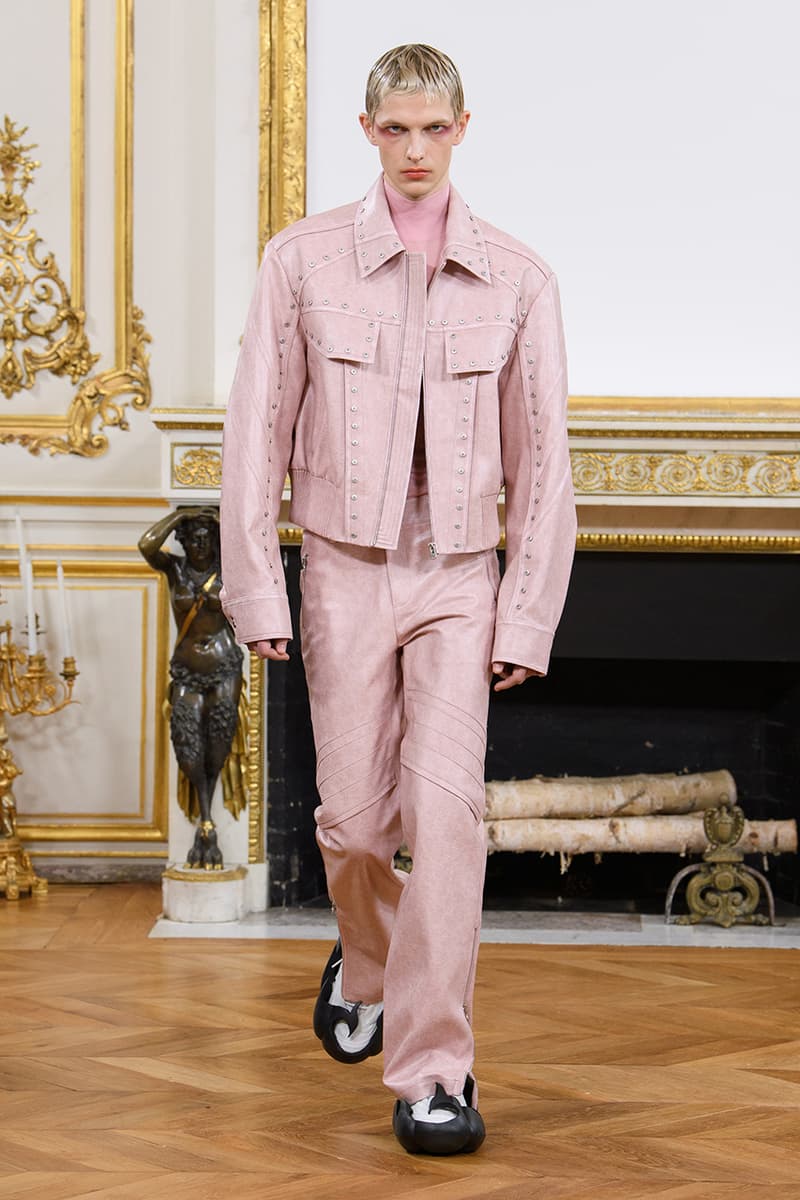 24 of 41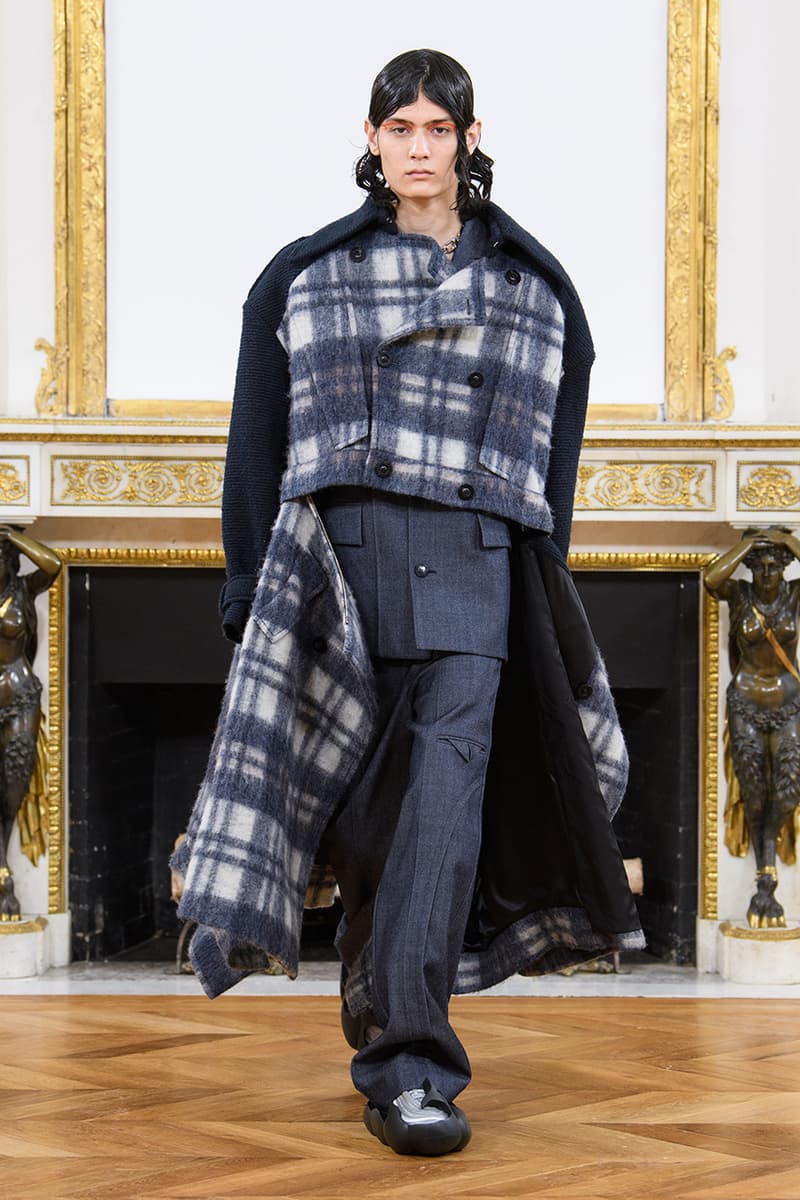 25 of 41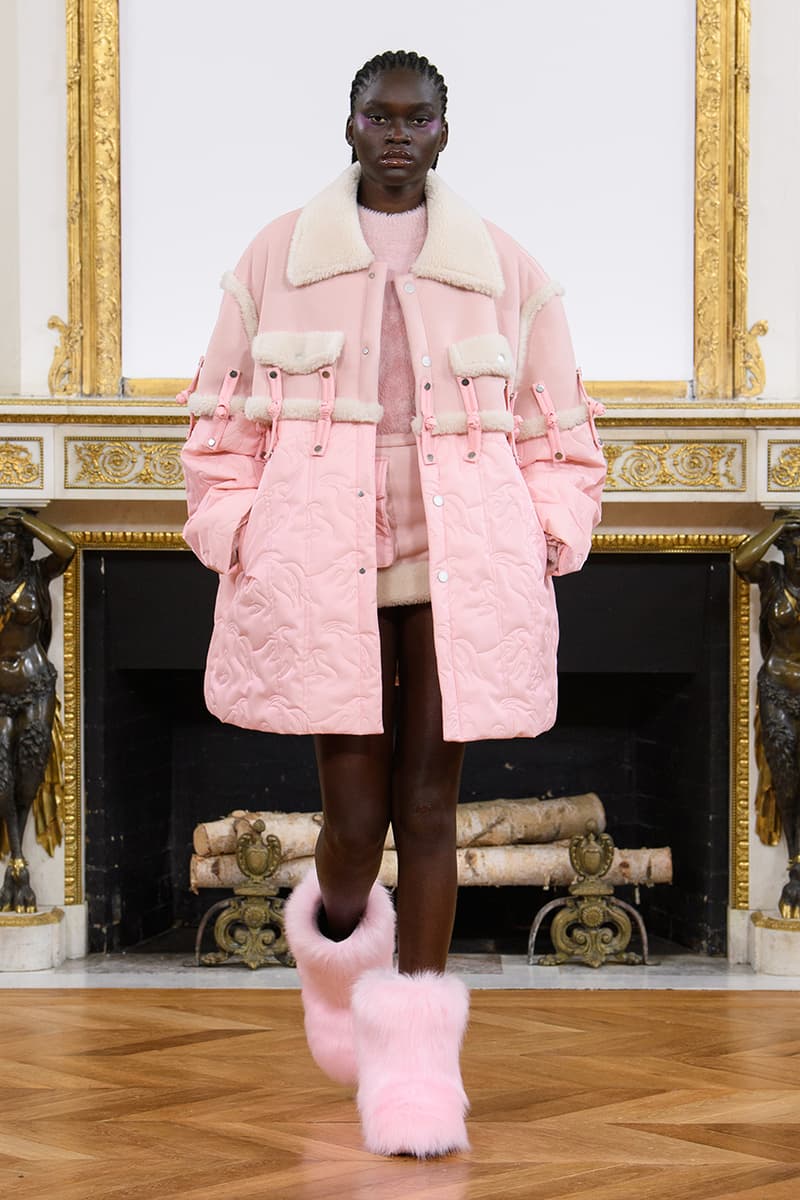 26 of 41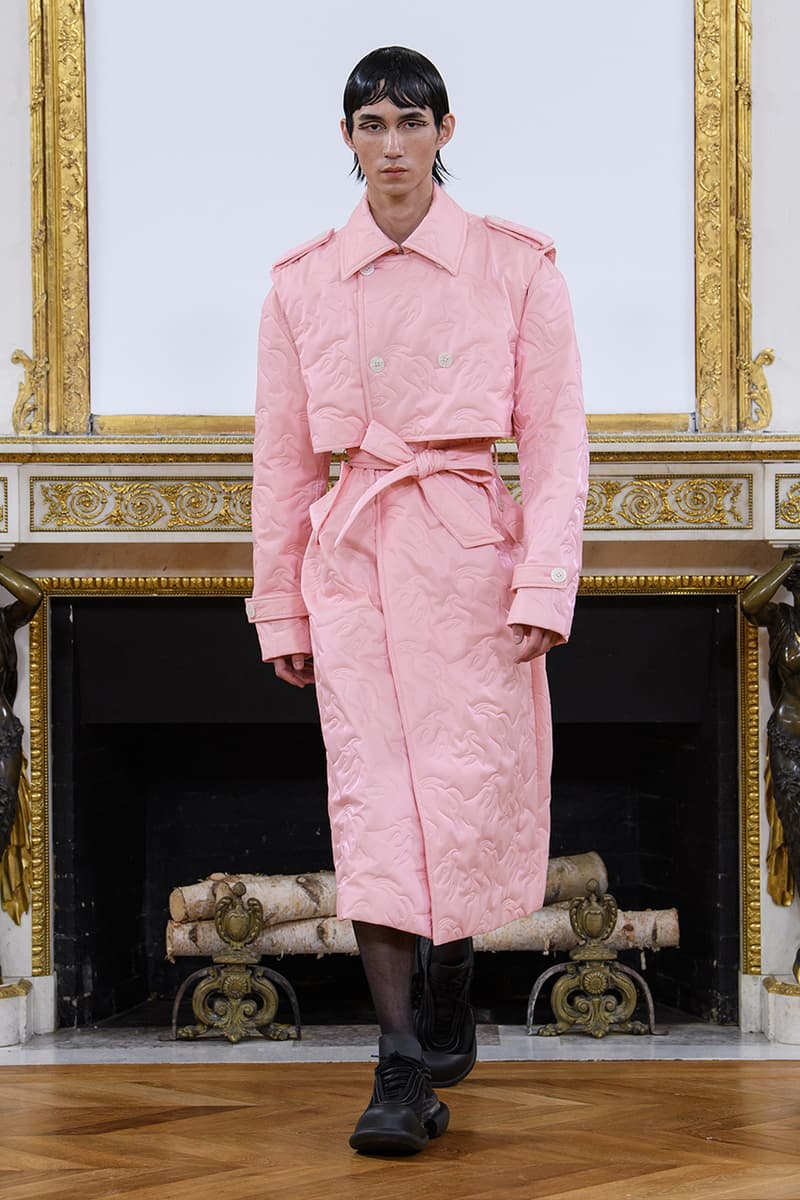 27 of 41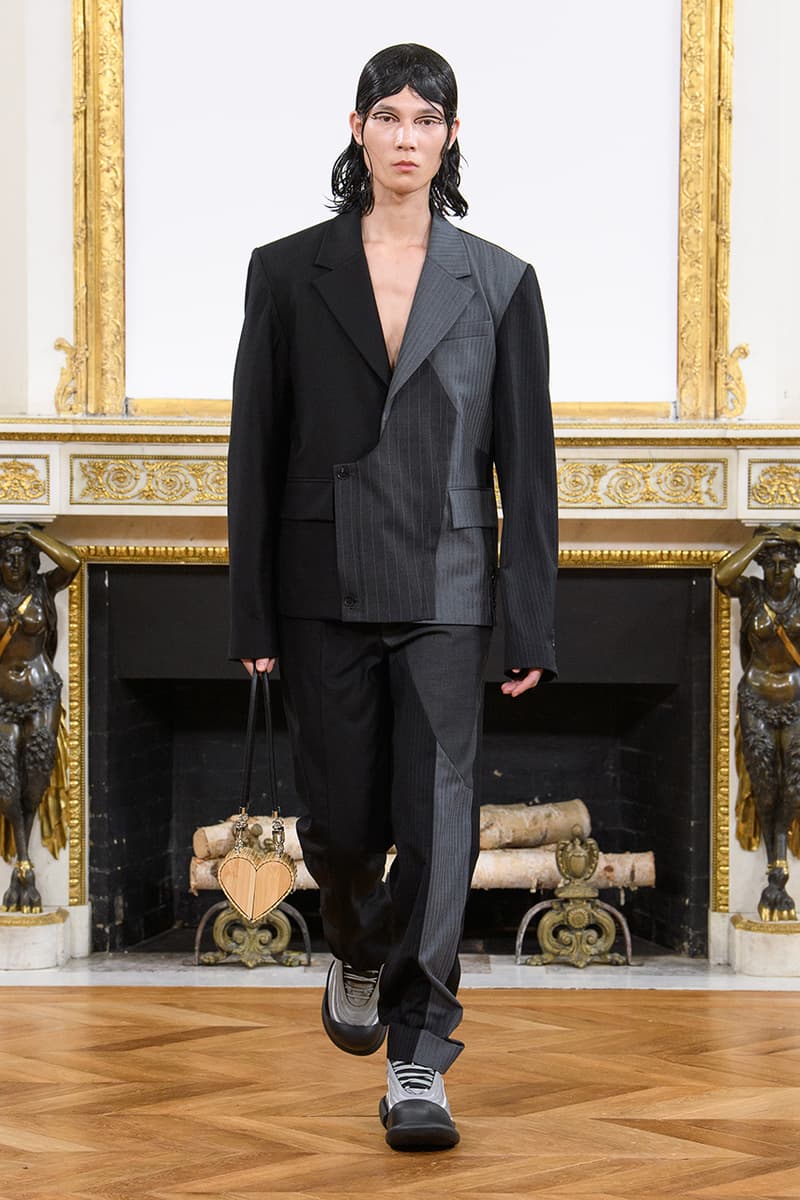 28 of 41
29 of 41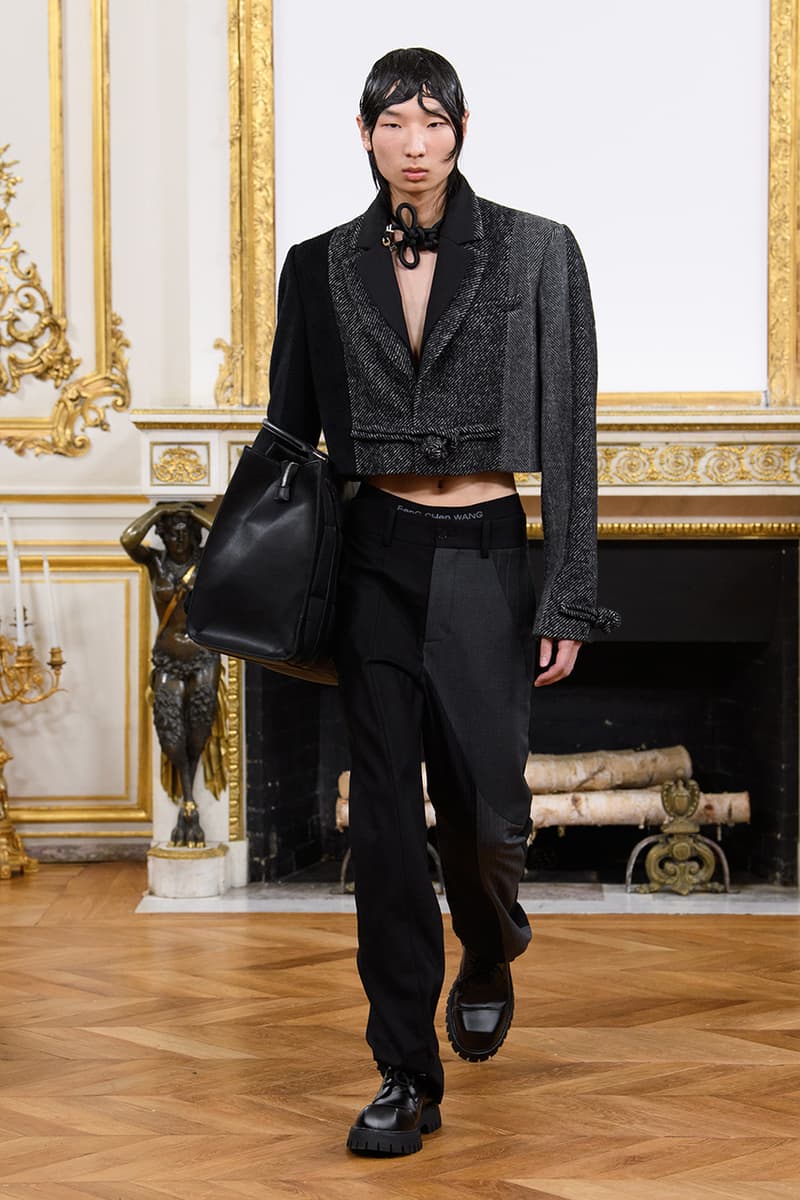 30 of 41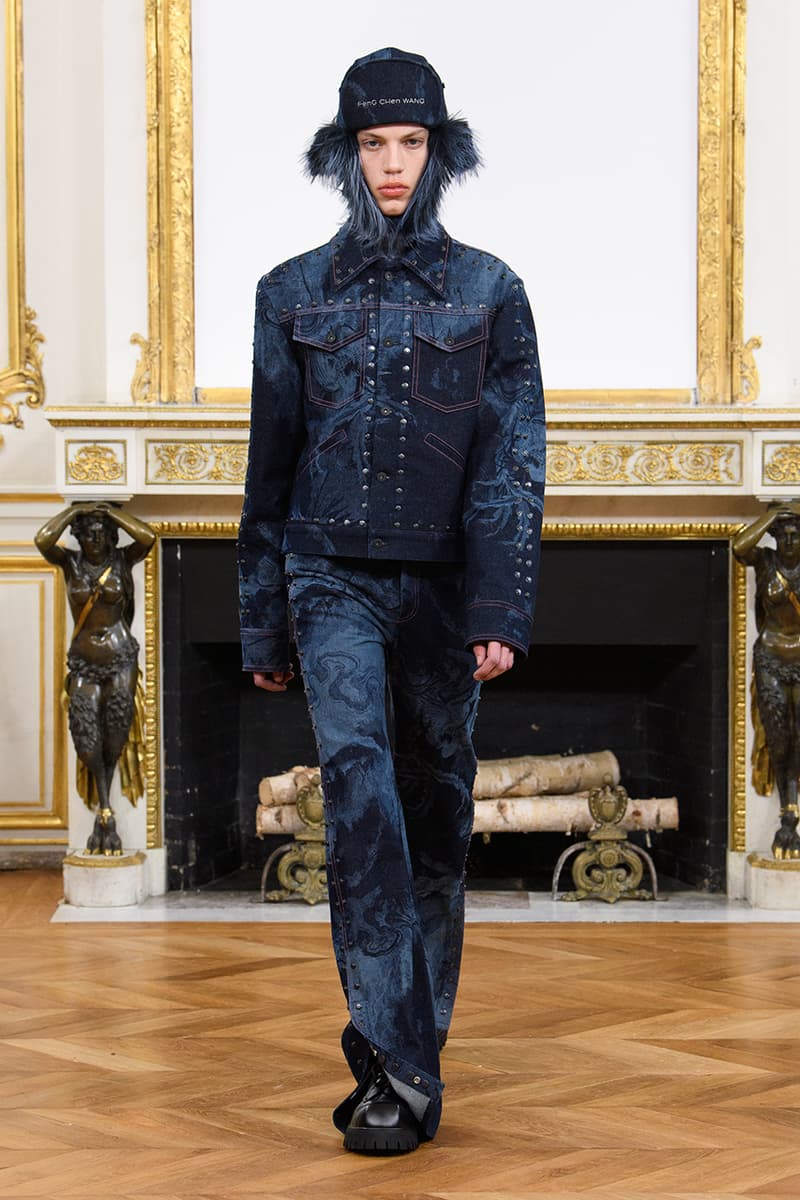 31 of 41
32 of 41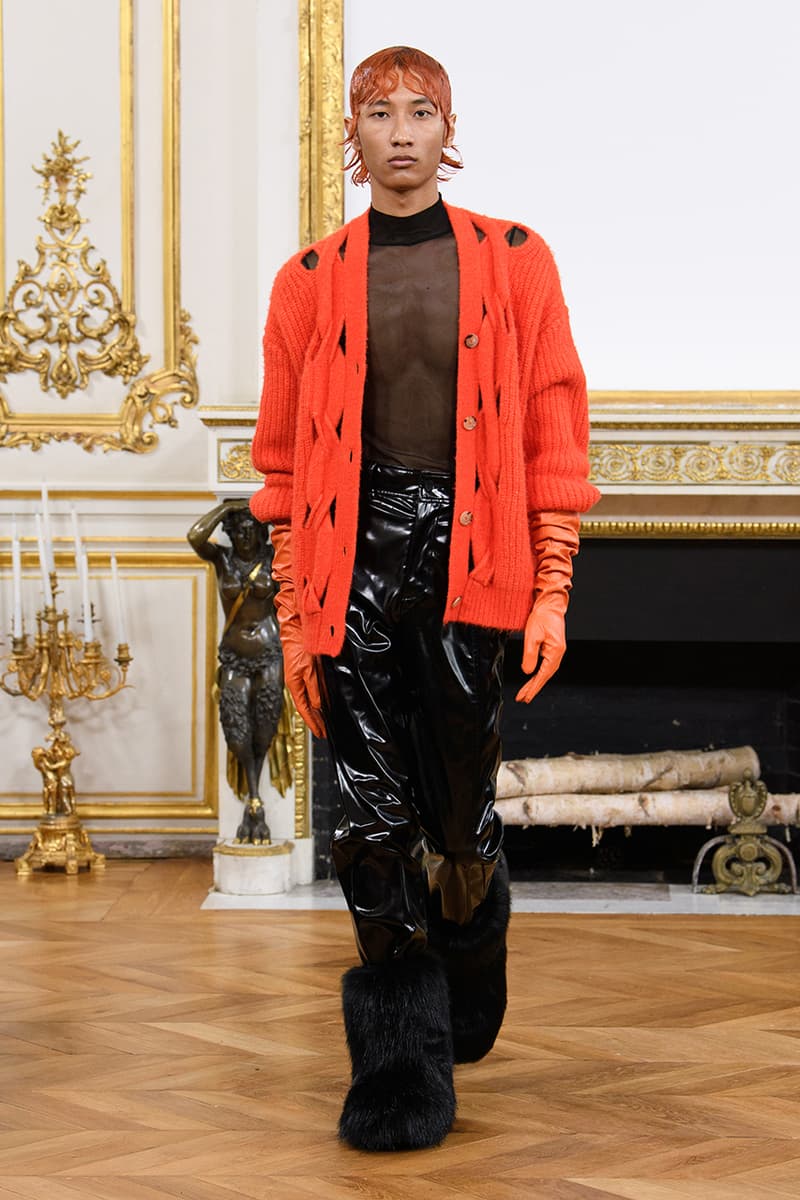 33 of 41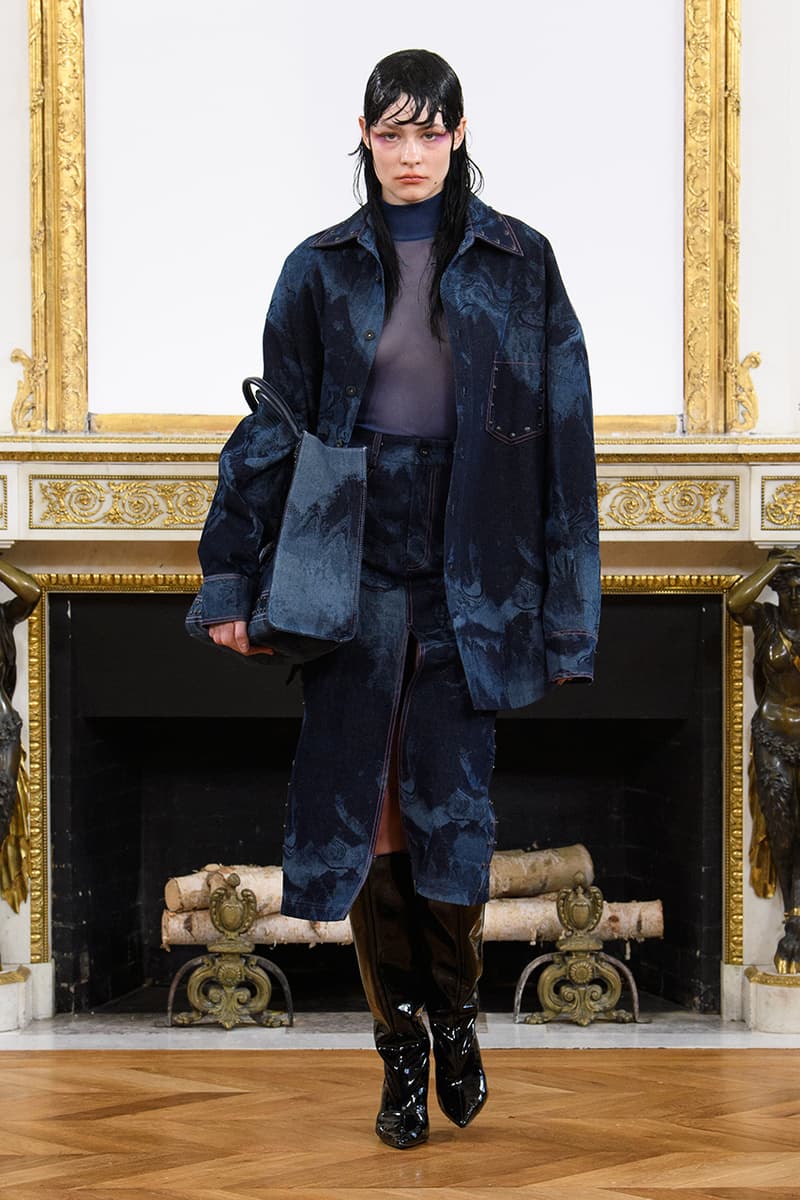 34 of 41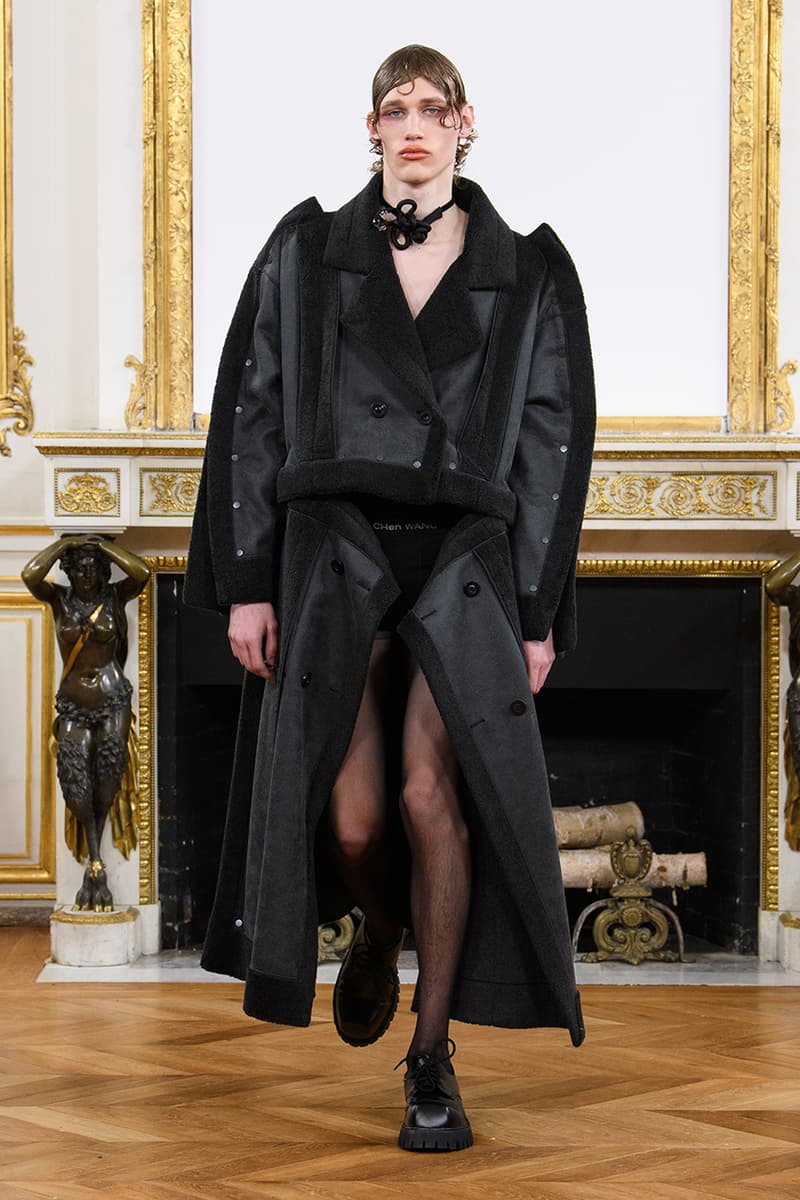 35 of 41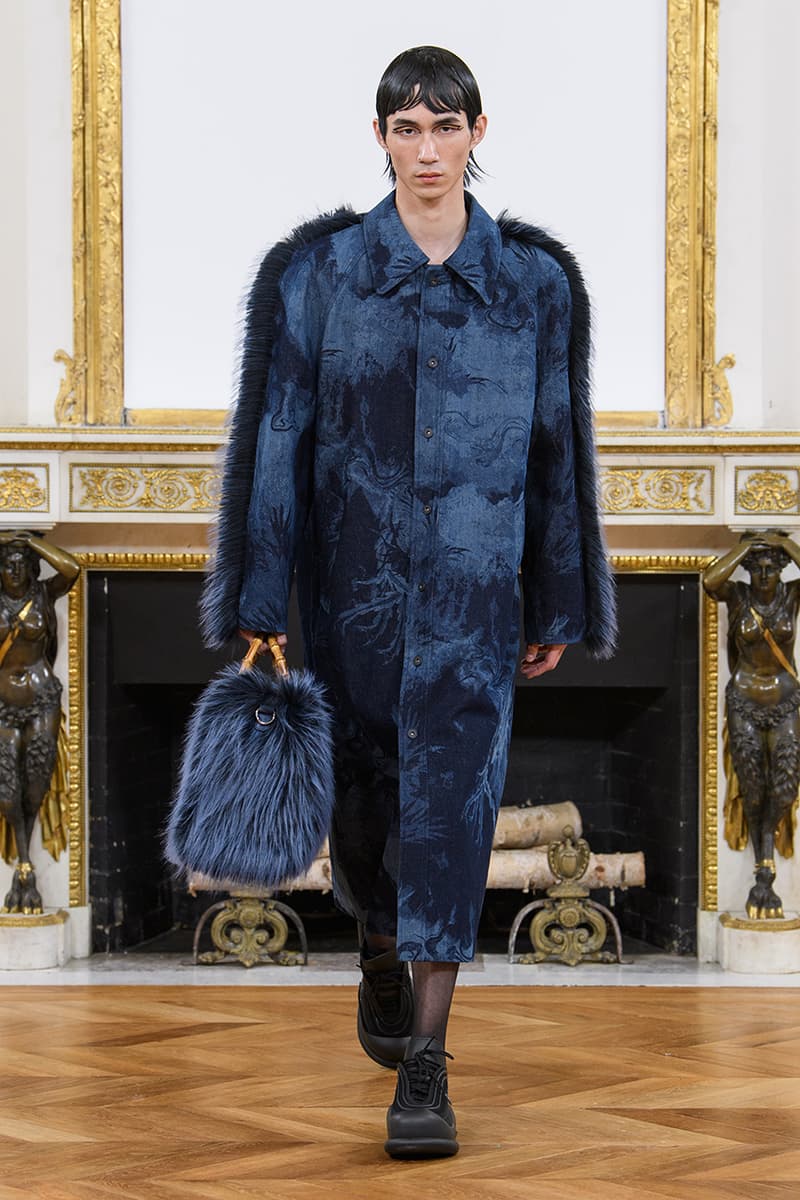 36 of 41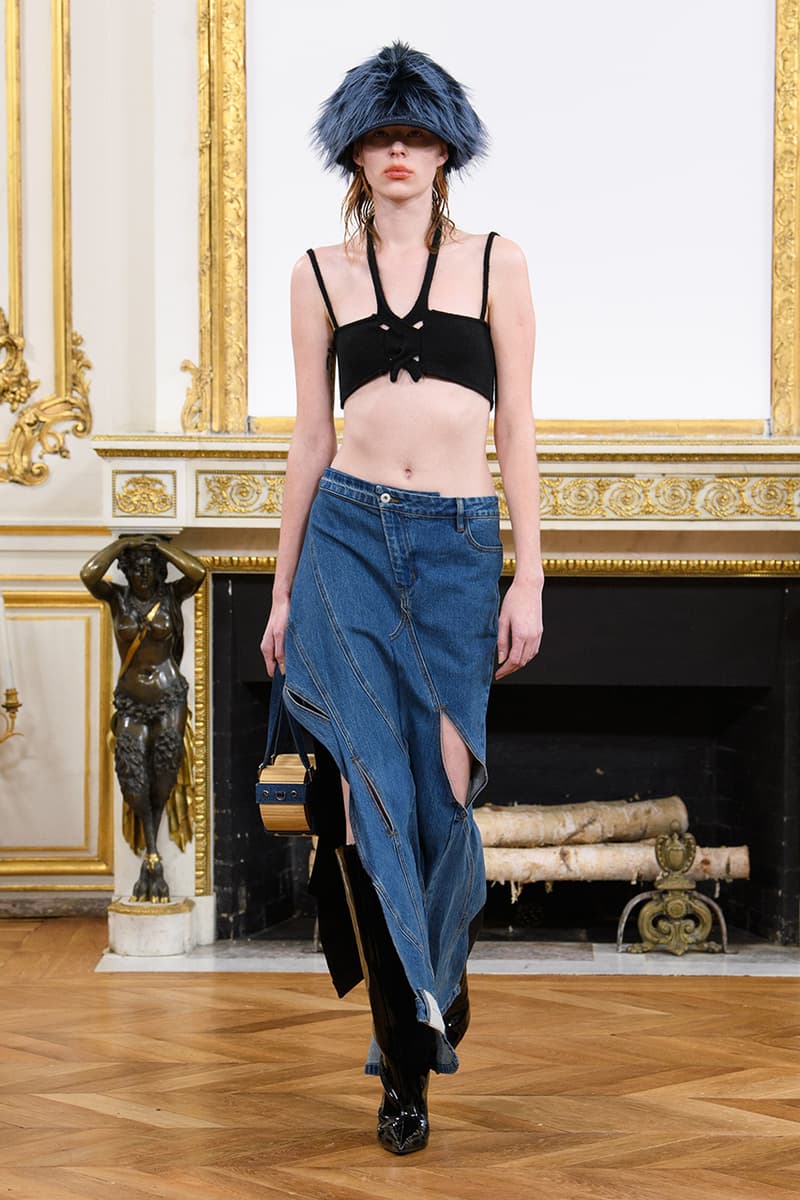 37 of 41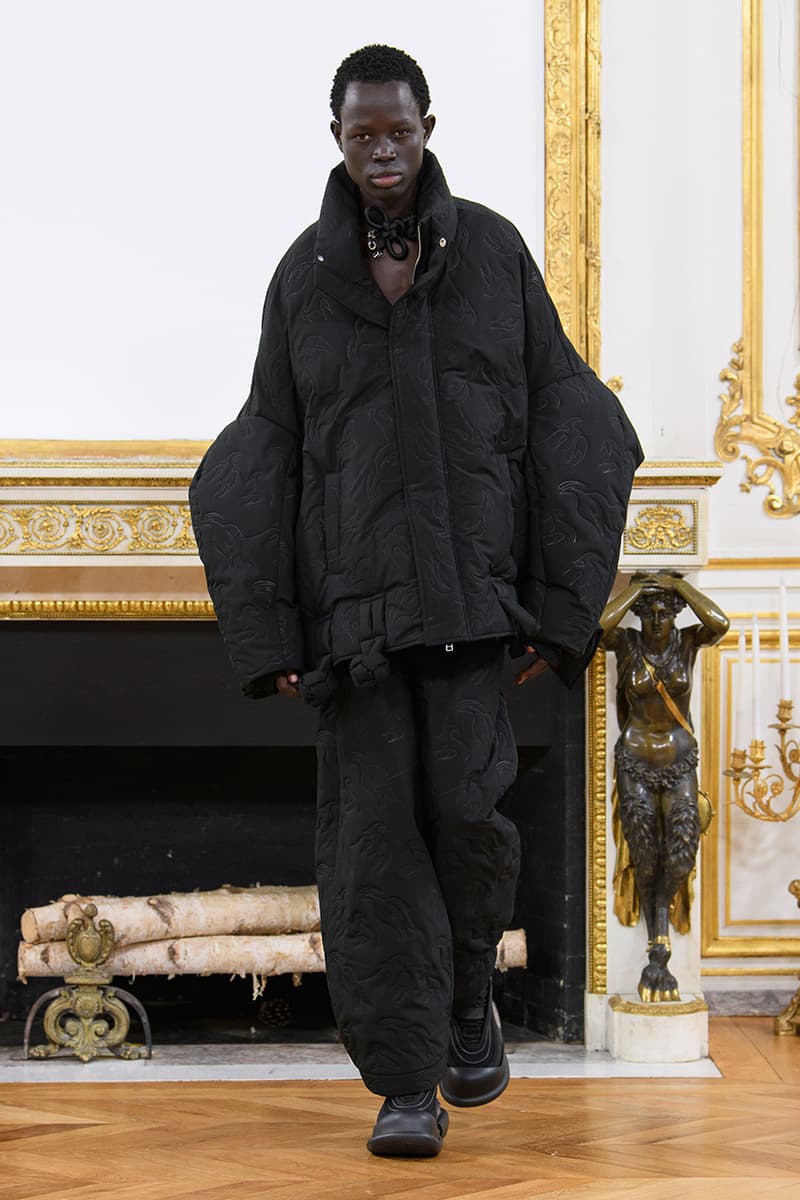 38 of 41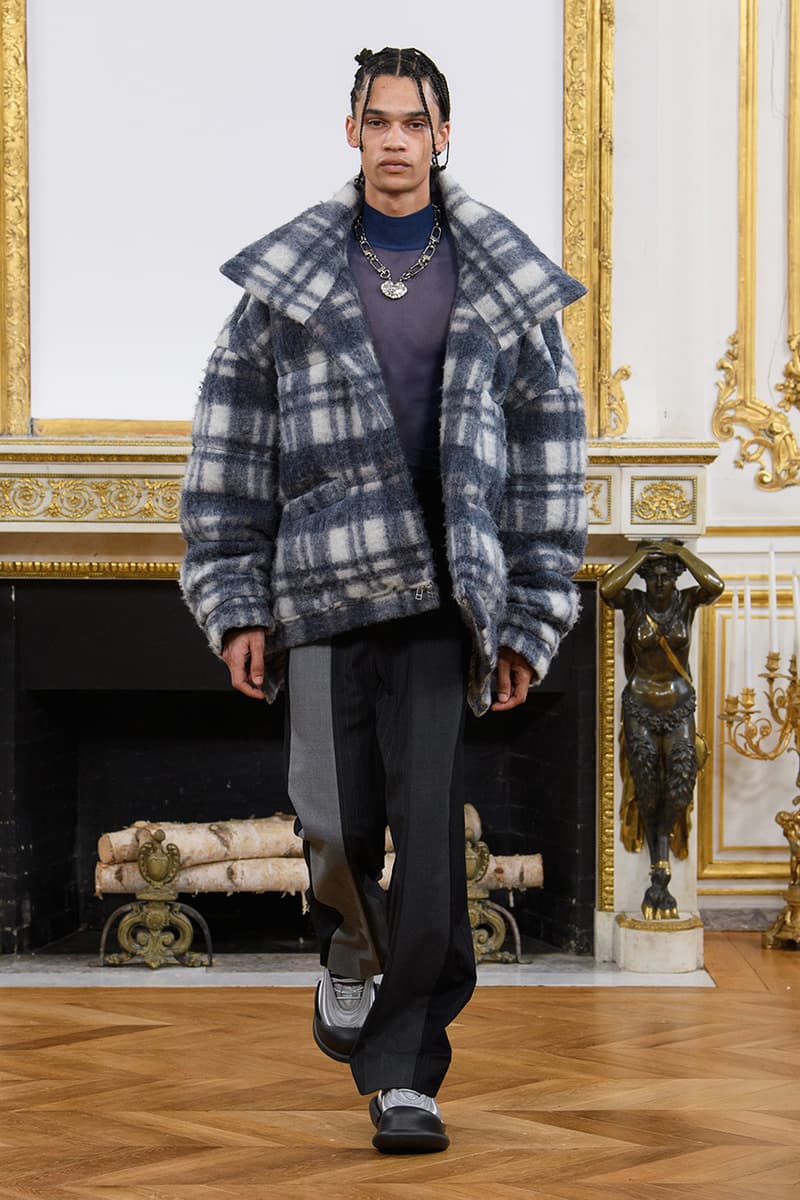 39 of 41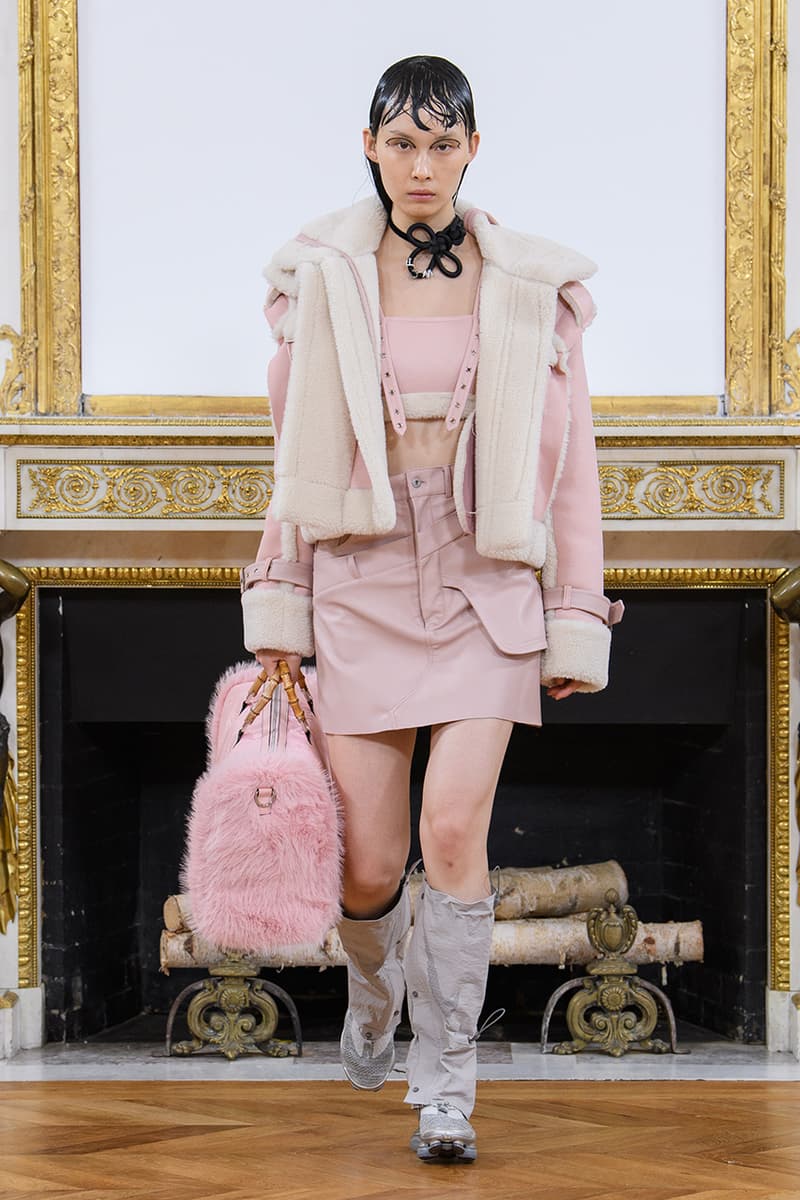 40 of 41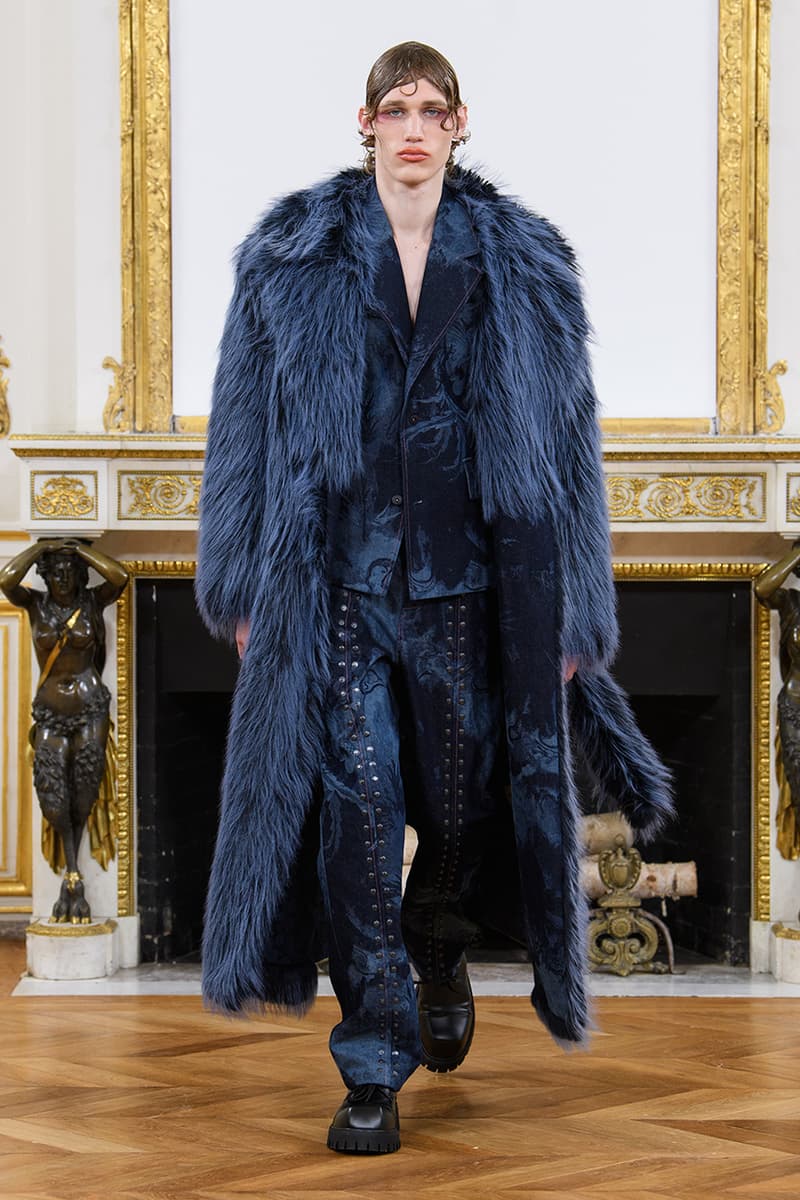 41 of 41
Feng Chen Wang Celebrates Duality in FW23 Collection
Representing the yin and the yang.
Connection is at the center of Feng Chen Wang's ethos and the designer's Fall/Winter 2023 collection is no different.
Feng holds two meanings as pronounced "féng," it means to stitch or sew, while pronounced "fèng," refers to the phoenix, the embodiment of the yin and yang. The Chinese-born, London-based designer's quest for balance and joining seemingly disparate parts, adopting a "genderful" approach, marrying Eastern and Western techniques. The line's color palette also represents a spirit of amicable juxtaposition as somber gray, whites and blacks are splashed with washes of vidi oranges and blushing pinks.
Knots are also a reoccurring feature, further underlining the release's theme, making its desire for togetherness tangible. "Wang vividly remembers her grandmother waking up every single day and fastening the knots on her blouse. these knots take on the meaning of bringing two separate entities together; knotting together generations, cultures and communities," an exclusive press release shares."
Structured two-piece suits arrive in a shade reminiscent of a golden hour sunset. While its hue is playful, the sharply cropped blazer takes on a serious tone with its angular hem and tied waist, whereas a floor-length single-breasted coat of the same shade features a trio of knots down its side for extra flair. Glossy patent leather motorcross jackets and mini-skirts give the collection its edge, contrasting Y2K-era fluffy pink moon boots and cuddly oversized scarves. Wang shows off her expert tailoring skills as plaid wool coats are sliced open to reveal gentlemanly suits underneath, accompanying a shearling jacket with exaggerated shoulders.
Take a look at Feng Chen Wang's FW23 collection in the gallery above.
---
Share this article