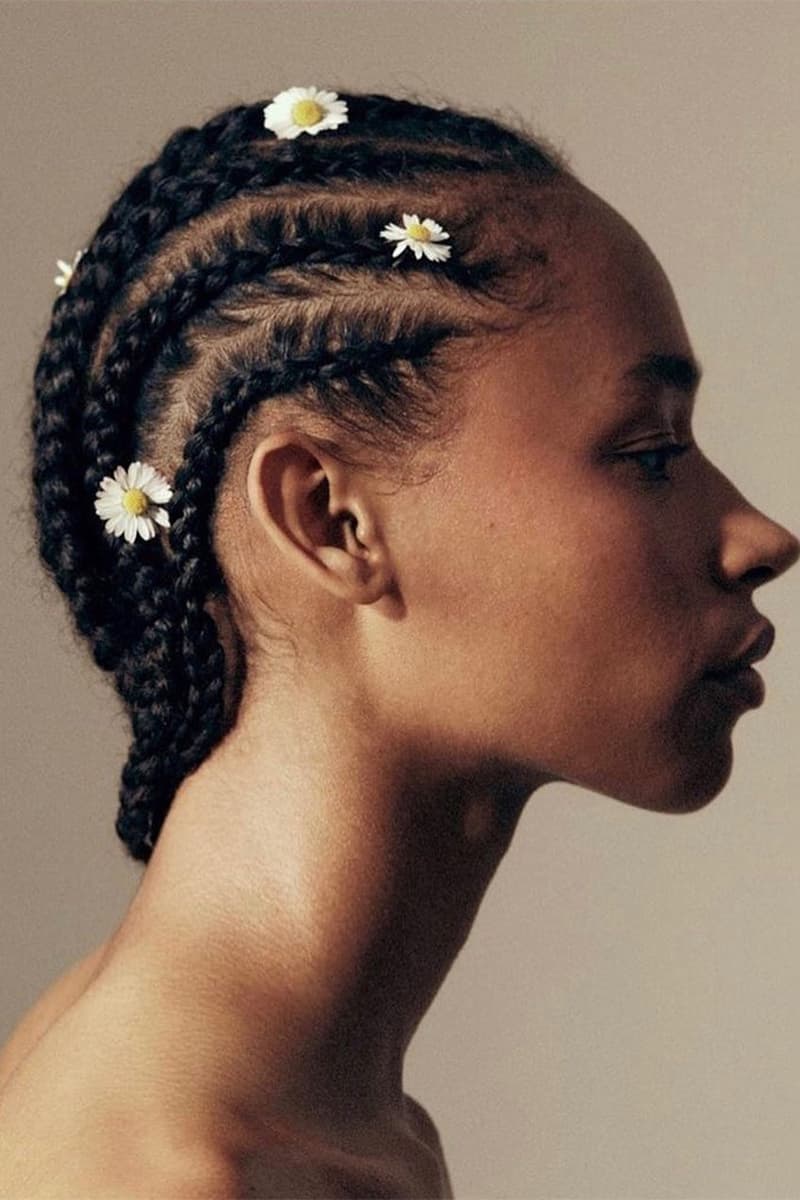 Black Beauty Matters: Two Founders on the Struggles of Scaling a Black-Owned Brand and the Stigma Around Men and Skincare
Two brands + two different POV's = One common goal.
Beauty
Black Beauty Matters: Two Founders on the Struggles of Scaling a Black-Owned Brand and the Stigma Around Men and Skincare
Two brands + two different POV's = One common goal.
Black History Month is in full effect and now is the time to celebrate and address the state of Black beauty and its place in the industry. You can find Black-owned brands in every business category, but for beauty, the range of haircare, makeup, skincare, body care and wellness business are popping up at a massive rate.
We see more representation outside of DTC, where Black-owned brands own shelf space in Sephora, Credo and Ulta. To add more color and context to the conversation, we're even seeing Black, cisgender men pay more attention to their skincare routine and shed the layered stigma surrounding men and beauty. However, there is still a chat to be had around the struggles of scaling for a Black beauty business and why men have denied themselves of proper skincare over the years — and we're leading the convo.
For the culture, Hypebae Beauty has tapped two Black-owned brands BAO Essentials and Klur to help facilitate the conversation and give the real deal of the state and matters of Black Beauty. Our wish is that this roundtable will provoke discussion and spark change within and outside of our respective communities.
As always, the only way to close these gaps is by investing in and purchasing from brands that derive from underrepresented groups.
BAO Essentials – Founder Jae Joseph
As a Black man in the beauty/skincare industry, what are some common myths you'd like to dispel for men who may be interested in skincare but have hesitancy?
Black men have always wondered about their skin yet expressing concerns was frowned upon by societal standards. In the past, being worried about beautifying your skin to obtain a flawless image was a "no-no" for black men and wasn't looked upon as masculine.
Sadly, the stigma behind black men using skincare products is a generational perception for most implying black men were compromising their manhood if a fuss was made about their skin.
BAO Essentials has a deep focus on papaya extracts? What are the benefits for Black skin?
BAO Essentials was birthed out of a place of heritage. My very own Caribbean heritage has influenced so much of my self-care regimen as I became more comfortable in who I am.
Papaya contains the proteolytic enzyme papain which helps to gently breakdown and digest large proteins that have accumulated on the skin. It's known as a "skin-debriding agent" for this reason, contributing to the breakdown of protein in the skin, helping to remove damaged skin cells, allowing the healthy tissue to heal.
The papain found in papaya is attributed with soothing skin irritations and its anti-inflammatory properties make it an ideal ingredient for acne and blemish-prone skin. Its natural and effective exfoliating properties brighten the skin by removing dead skin cells and flaky patches on the top layer of your skin.
Papaya can also help with hyperpigmentation which can occur after breakouts and can help the skin to recover after any scarring. The combination of enzymes, phytochemicals and high beta-carotene content helps to brighten the skin and repair the skin's natural complexion.
As a male beauty founder, how do you view the state of Black beauty, particularly men and their involvement in etching out routines?
Beauty is evolving, not just Black beauty but of all humans irrespective of their race, body type, skin tone, gender, sexual identity, religion, age, or ability. For independent brands such as BAO Essentials it gives us the opportunity to use our platform and voice to storytell and uplift others.
BAO is the is on a mission to inspire people to redefine conventional beauty standards. I believe authenticity is a beautiful and powerful tool to shift conversations.
We have a responsibility to our audience and to the culture.
What was your purpose for bringing Klur to life?
The purpose of Klur has surpassed making beautiful skincare products—although we do that very well. My personal mission is to use skincare as a means to inspire, educate, and guide our community to live a healthier, more optimal life by living holistically.
As a Black Beauty founder, what were/are some challenges you faced while scaling the brand?
Starting a new business is always challenging, and I had my share but one of the more difficult things was getting a retailer to carry Klur. It just seemed impossible.
For the first 18 months of business, we didn't have a retailer, and it was looking pretty bleak for a while, so supporting the company in that time was probably one of the more difficult challenges I've experienced.
We pulled through, and things are different now. However, when you bootstrap a company, it's always challenging to scale and hard for many beauty brands to get through the first year of business.
As a Black woman founder, what is your POV on the state of Black Beauty today?
It's evolving, and I love what I see in Black beauty. I don't think people realize how much Black women have shaped mainstream and popular beauty culture in general. I'd like to see us get more credit for it. However, I am very proud of my fellow brand founders, and I look forward to seeing what's coming.
Where are ways the industry can improve on being more inclusive to Black-owned beauty brands?
There are a few ways the industry can be more inclusive and supportive of Black-owned beauty brands. The industry as a whole needs more representation at the corporate level, especially in product development.
Some brands may have incredible formulas and need a little help getting their products into the hands of the right people for distribution. Many founders struggle with financial barriers to success and require investment.
Investors need to recognize that it's not easy to get a brand off the ground, and investing in a beauty brand requires imagination and believing in the vision; not every billion dollar brand will come out from Silicon Valley.
This interview has been condensed and edited for clarity.
---
Share this article