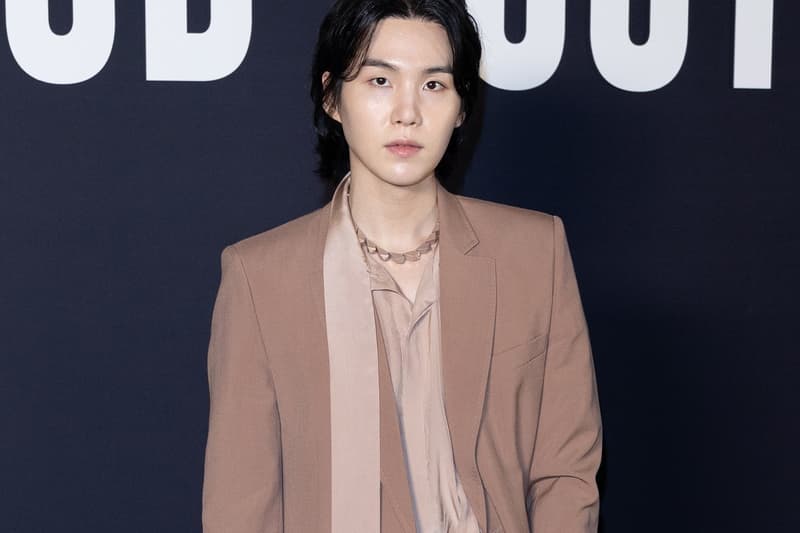 Music
BTS Member Suga Announces Global Solo Tour
Making him the first BTS member to embark on a solo international tour.
BTS Member Suga Announces Global Solo Tour
Making him the first BTS member to embark on a solo international tour.
BTS member Suga just announced his first-ever solo international tour, making him the first member of the group to do so.
The new tour has been announced under both Suga's name and his other stage name, Agust D, and sees the K-pop star kicking things off in the U.S. His first run of shows takes him to New York on April 26-27, followed by a one-night show at Prudential Center in Newark, New Jersey.
Next up, is Rosemont, Illinois for a three-day run of shows in May, before Suga heads down towards California for five days of shows in Los Angeles and Oakland. Then, the K-pop star is slated to make his way to Southeast Asia from the end of May until June, stopping in Jakarta, Bangkok and Singapore. Suga is set to close his tour with a run of dates in Seoul, with dates for his performances in Japan still to be confirmed.
While all seven members of BTS are working on solo projects as they complete mandatory military service, Suga is the only member to be touring internationally as a solo artist. It comes as no surprise though, as the K-pop star has already released his own self-titled mixtape under his Agust D moniker, followed by a second mixtape which was released back in 2020.
Tickets for Suga's solo international tour are set to go on sale on March 3, with U.S. fans able to purchase tickets through Ticketmaster's Verified Fan platform. Elsewhere, ARMY member pre-sales will give fans the chance to buy tickets from March 1.
---
Share this article