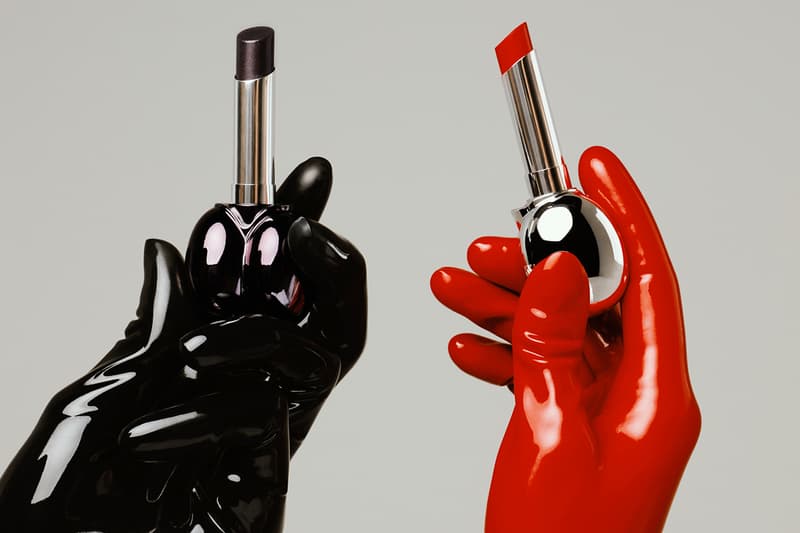 Isamaya Ffrench Serves Glam Sex With Penis-Shaped Lipsticks
It's true, sex really does sell.
Isamaya Ffrench is no stranger to defying social norms and the room temperature standard of beauty conventions. The makeup artist and brand founder are known for simultaneously creating head-turning visuals and product offerings that are striking, jarring and plain beautiful. Her latest makeup innovation takes the cake and is the next step in the evolution of her namesake brand. Meet "LIPS" refillable lipsticks.
For decades, the media has often oversexualized the female form in its entirety in every possible way. Seeing penis from the femme lens, Ffrench releases "LIPS" to celebrate and not demoralize the male form — bridging the gap between sex, art and beauty. "LIPS" currently is available in two shades: A classic red and a universal sheer black balm, both housed in silver and gunmetal penis-shaped packaging. The two works of art are bound to spark human connection through conversation and celebrate the final form of self in the natural and carnal forms. Making the deal even sweeter, additional shades and finishes will be added to the collection later in the year.
Isamaya Ffrench's "LIPS" lipsticks retail for $98 USD and are up for grabs via the brand's website.
View this post on Instagram
---
Share this article