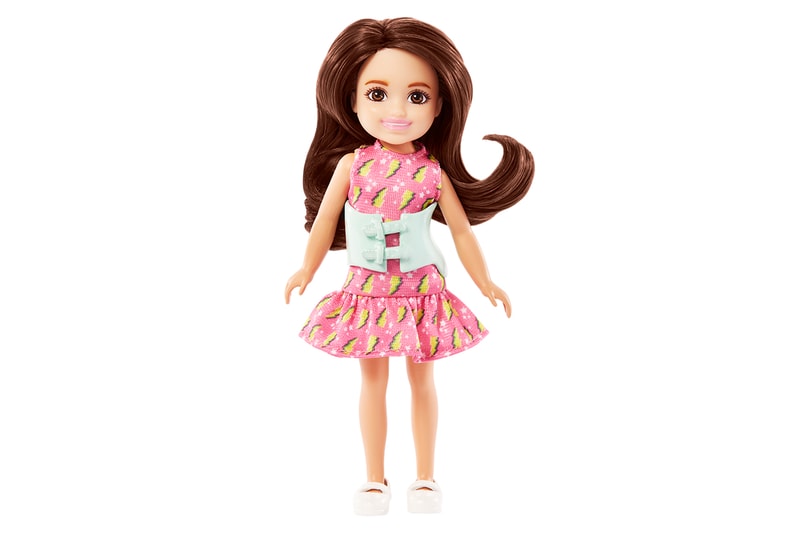 Culture
Meet Chelsea -- The First Barbie With Scoliosis
Over 100,000 children are diagnosed with the disorder every year.
Meet Chelsea -- The First Barbie With Scoliosis
Over 100,000 children are diagnosed with the disorder every year.
Barbie is continuing to innovate children's toys as the brand has released its first doll with scoliosis, providing much-needed representation for the more than 100,000 children diagnosed with the physical condition each year in the United States.
"We're proud to launch the first-ever Chelsea doll to continue to be more reflective of the world kids see around them. Our Chelsea line provides infinitely more ways to spark storytelling all while providing kids with a way to develop their empathy and social processing skills through doll play," Lisa McKnight, Executive Vice President and Global Head of Barbie and Dolls, shares in an exclusive press release.
Chelsea allows kids to feel seen as they are as she proudly wears her removable back bace on the outside of her bright pink dress, adorned with electric yellow lightning bolts, subtly nodding at the powerful moment. To create the figure, Mattel consulted board certified neurosurgeon and specialist in children's complex spinal disorders, Dr. Luke Macyszyn, to ensure it accurately portrayed the disorder. "This doll is an amazing example of representation for young children and adolescents who have been diagnosed with scoliosis or wearing a back brace," Dr. Macyszyns adds.
Chelsea is Barbie's seven-year-old little sister and loves to see herself in different careers like her big sister, playing dress up as a pilot, doctor and pop star.
The Chelsea Doll is priced at $8 USD and is available on Amazon, Target,  Walmart and Mattel's online store.
---
Share this article