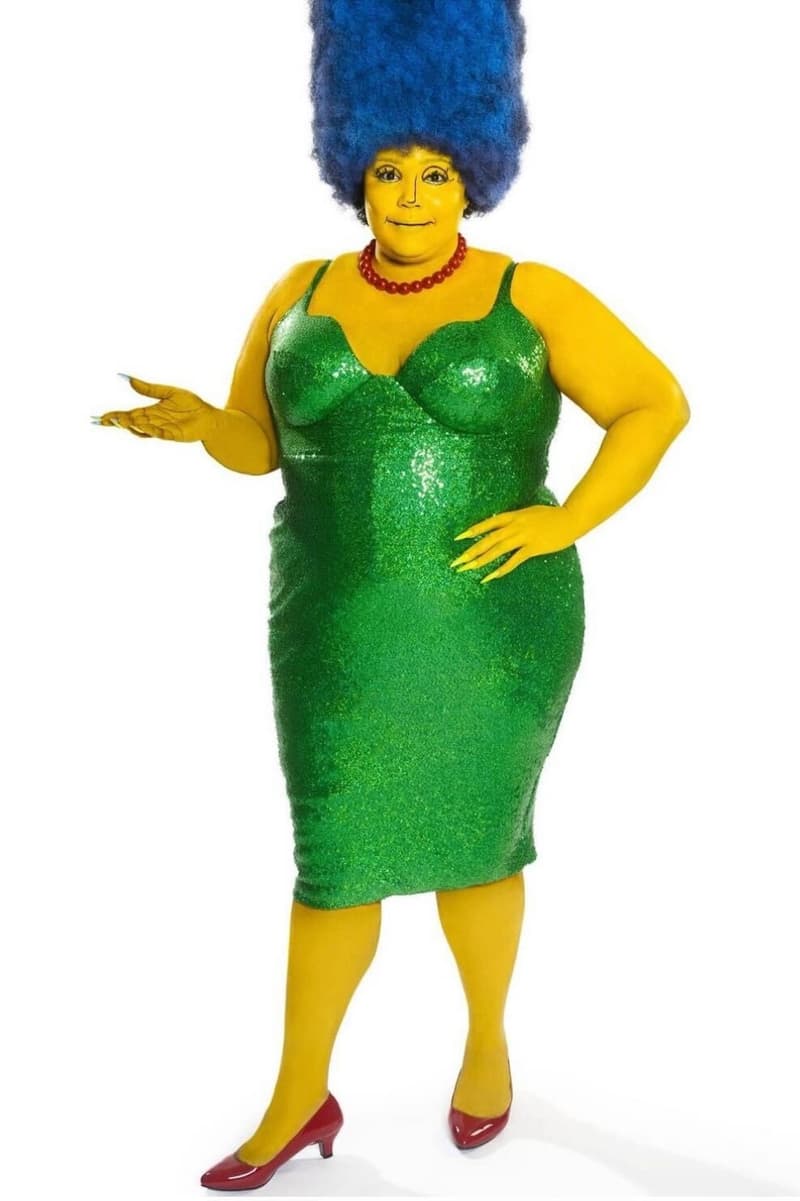 Your First Look at Lizzo in 'The Simpsons' Season Finale
The singer takes on two roles.
Lizzo is guest-starring on The Simpsons as part of the series' season finale. The musician, who dressed up as Marge Simpson last Halloween (pictured above), is taking on two roles — herself and a "little elf doll" character.
The latter forms an unlikely friendship with Homer during the episode titled "Homer's Adventure Through the Windshield Glass."
"We had this idea for a long time, and it always felt like a pipe dream, but then we figured out a way to do it," executive producer Tim Long told Entertainment Weekly. "Then the issue from a story point of view is: 'Who is he going to talk to?' We thought, 'Well, his incredibly messy car is going to be filled with children's toys and stuff.' So she's playing this happy little elf doll that comes to life and becomes his spirit guide."
Long elaborated on the episode, adding, "He's really furious about something and we don't know what. And as he's flying through the air and he is talking to this little doll, we find out that he's incredibly furious with Marge because she's been hiding a secret from him."
Lizzo's second role ended up becoming a sort of last-minute decision. "But then we thought, 'Well, if we have Lizzo, we should see Lizzo,'" Long said. "So we animated a little thing at the end where she is recording her part with the Simpsons. And that's really funny, too. It's sort of a weird 'behind-the-scenes' reality."
Considering she will be portraying herself, fans can also expect to see her play the flute during the episode.
Keep scrolling for Lizzo in The Simpsons finale, which airs in May.
The rumors are true.

Special guest @Lizzo will star in a magical, musical season finale — and 750th episode of #TheSimpsons — airing this May on @FOXTV. pic.twitter.com/uTOj24dhBM

— The Simpsons (@TheSimpsons) February 17, 2023
---
Share this article