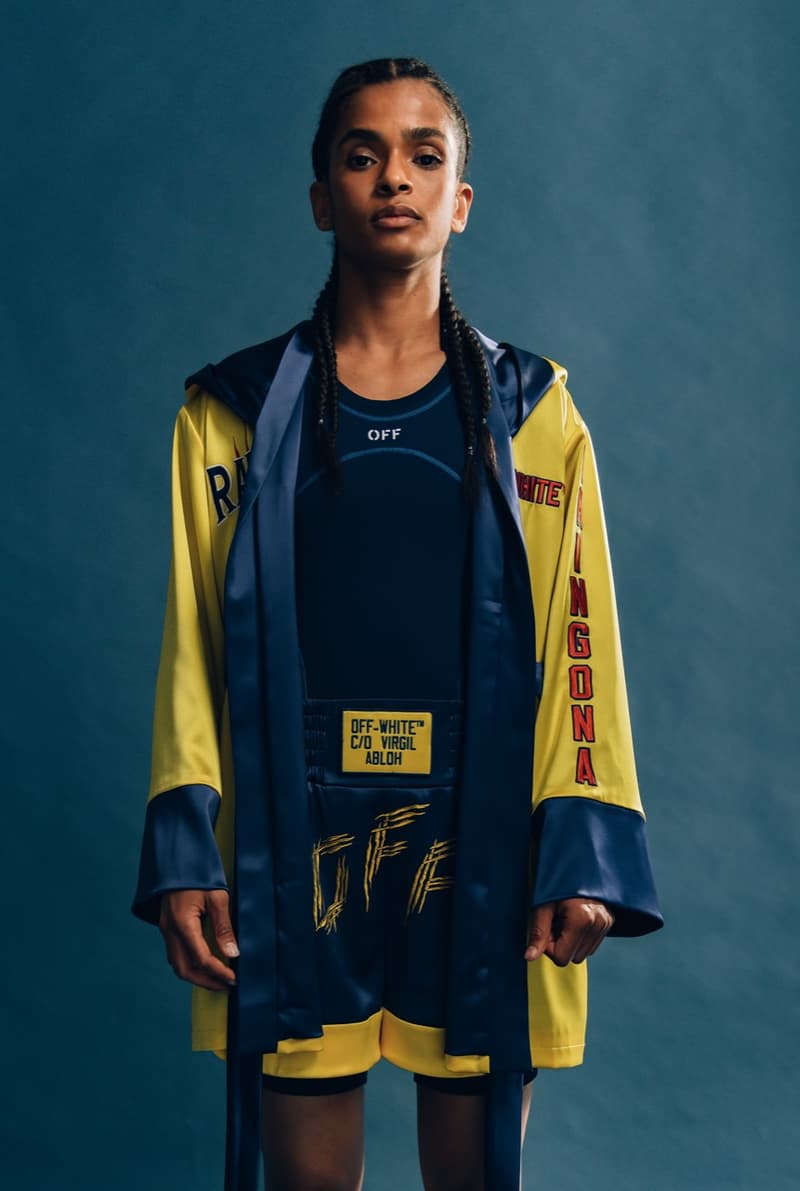 1 of 13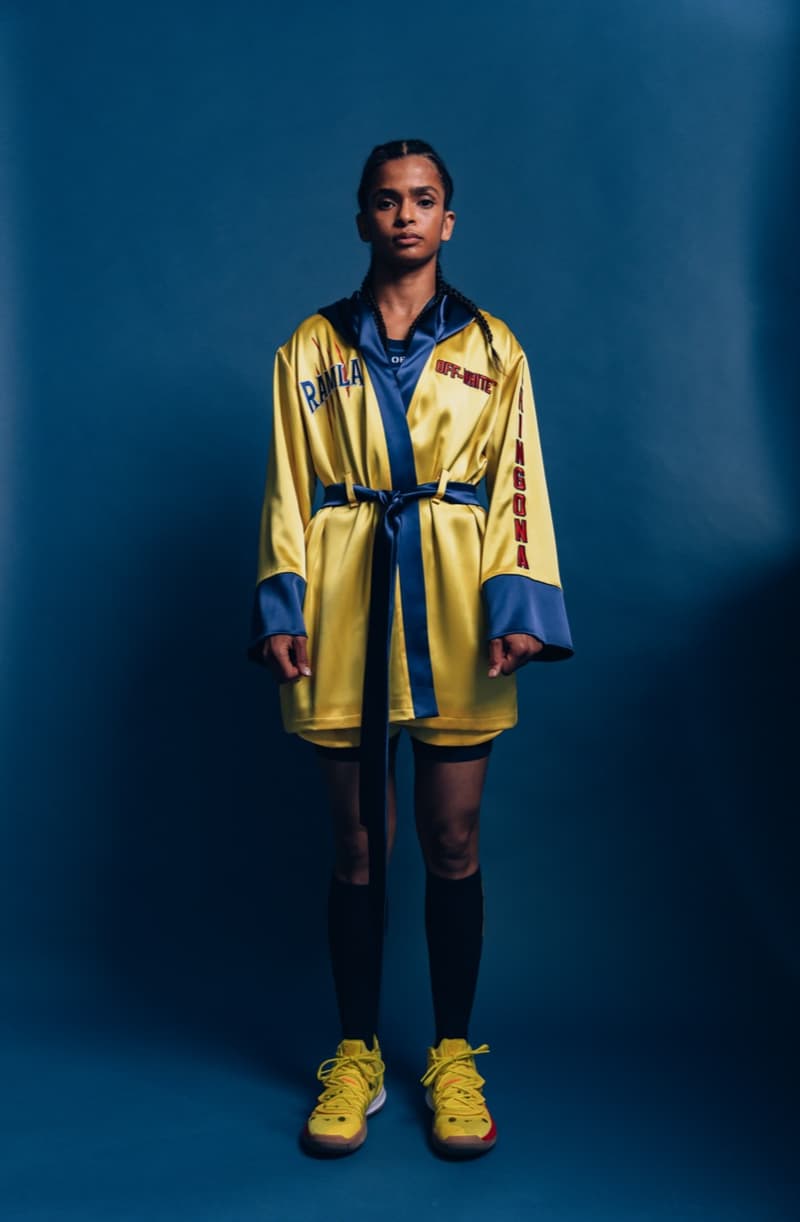 2 of 13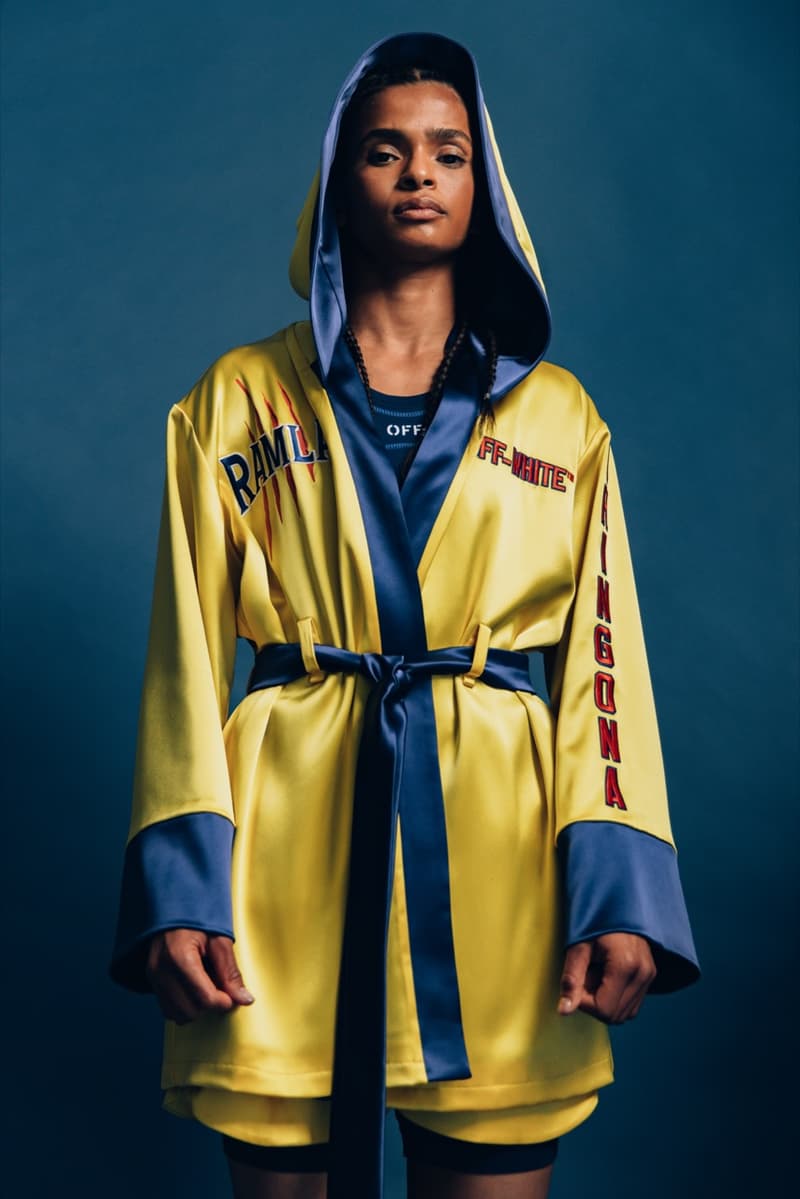 3 of 13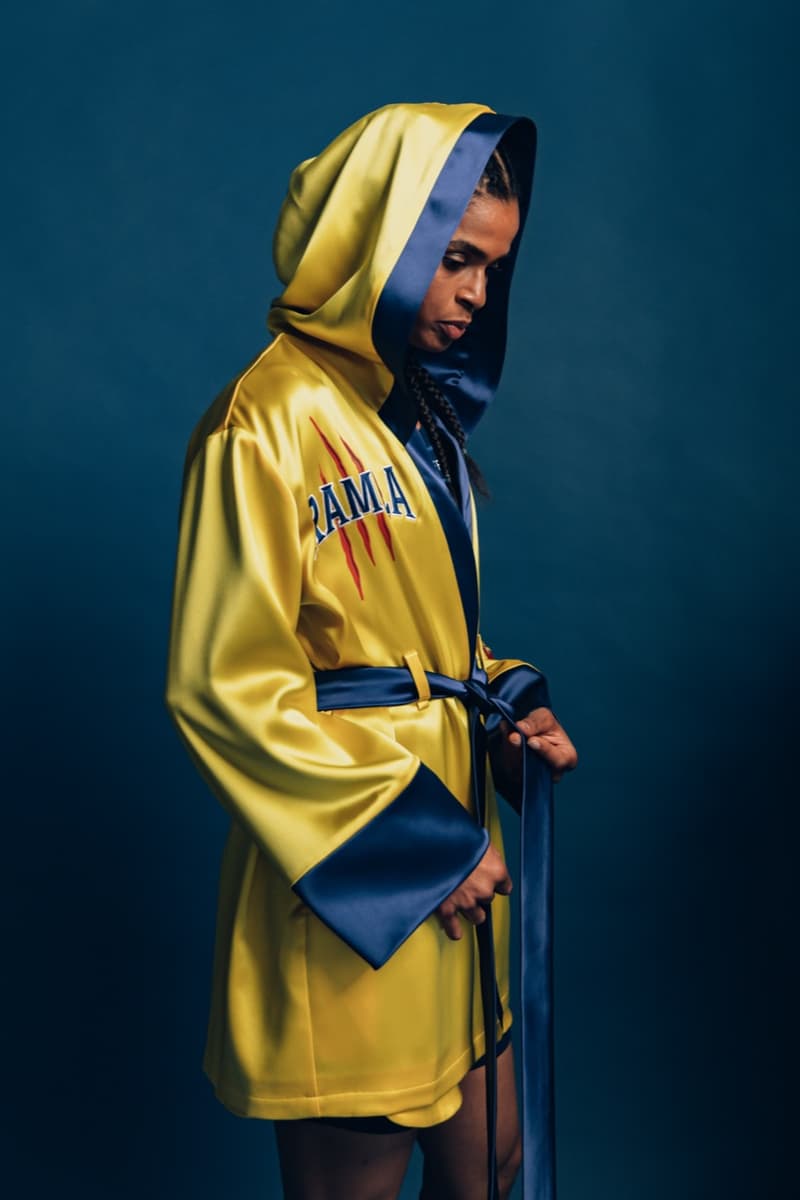 4 of 13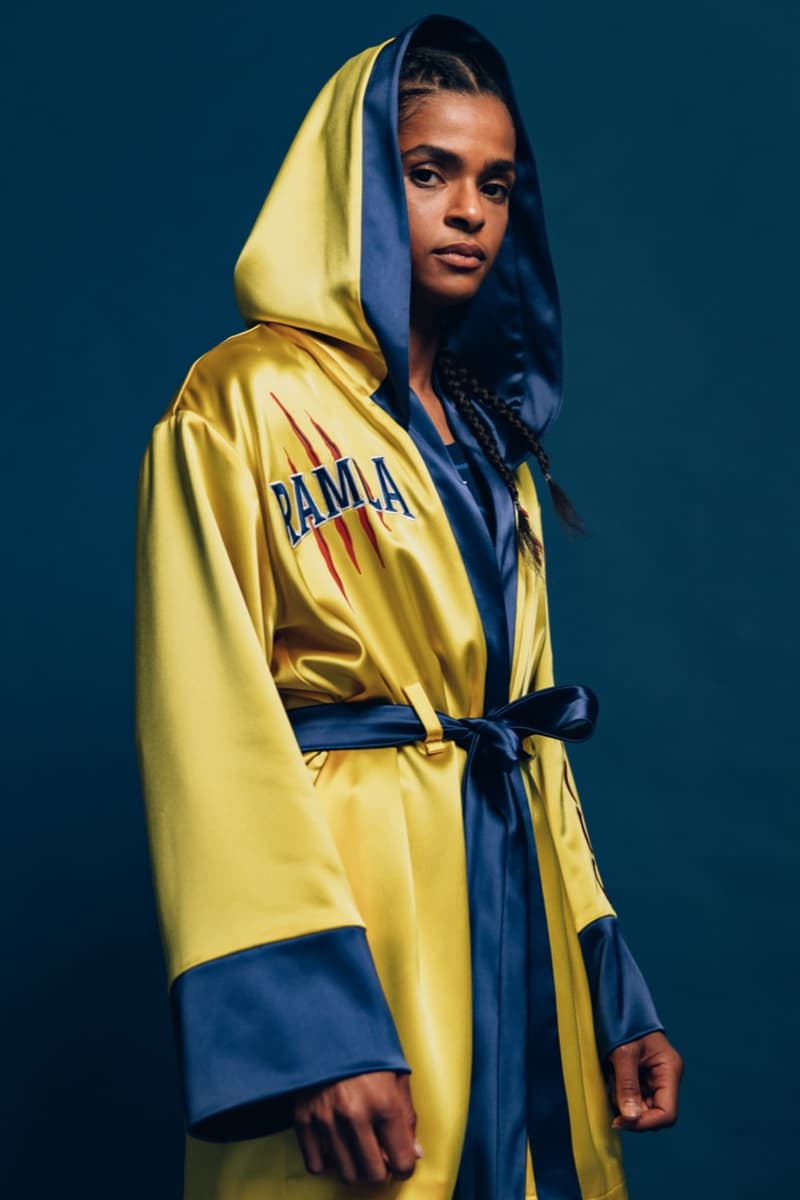 5 of 13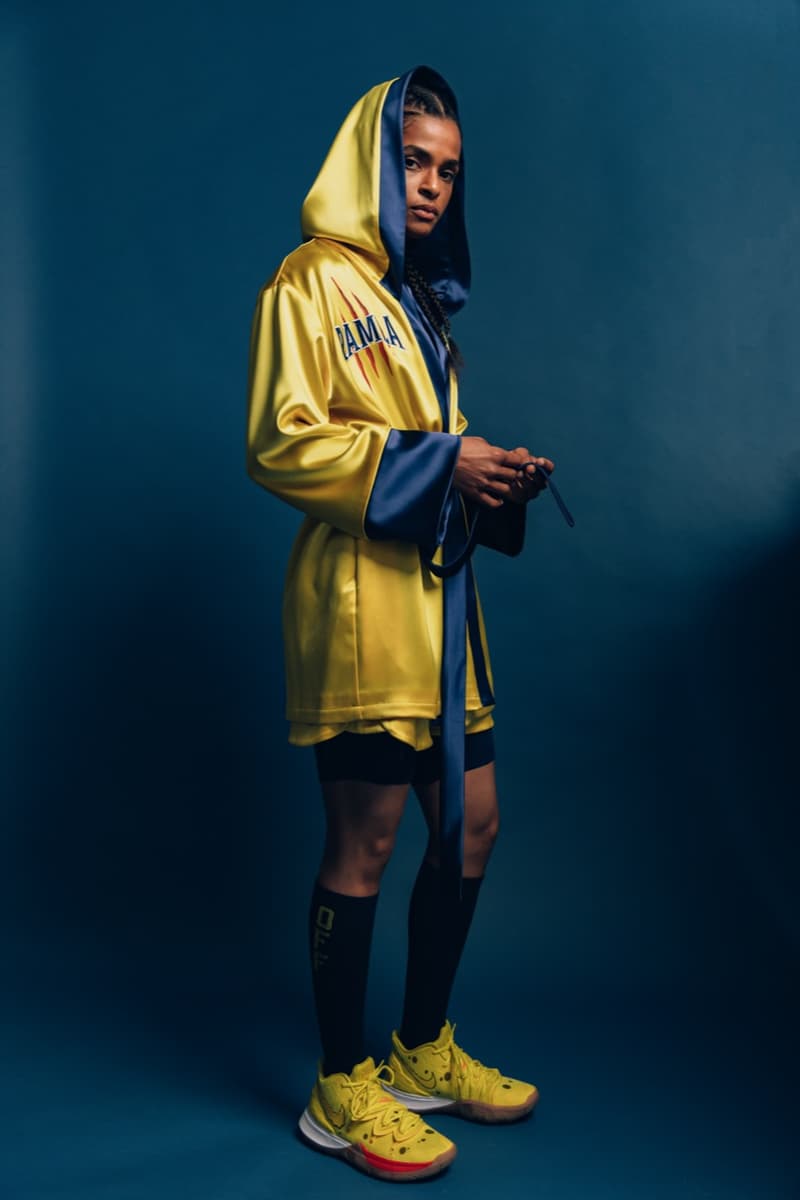 6 of 13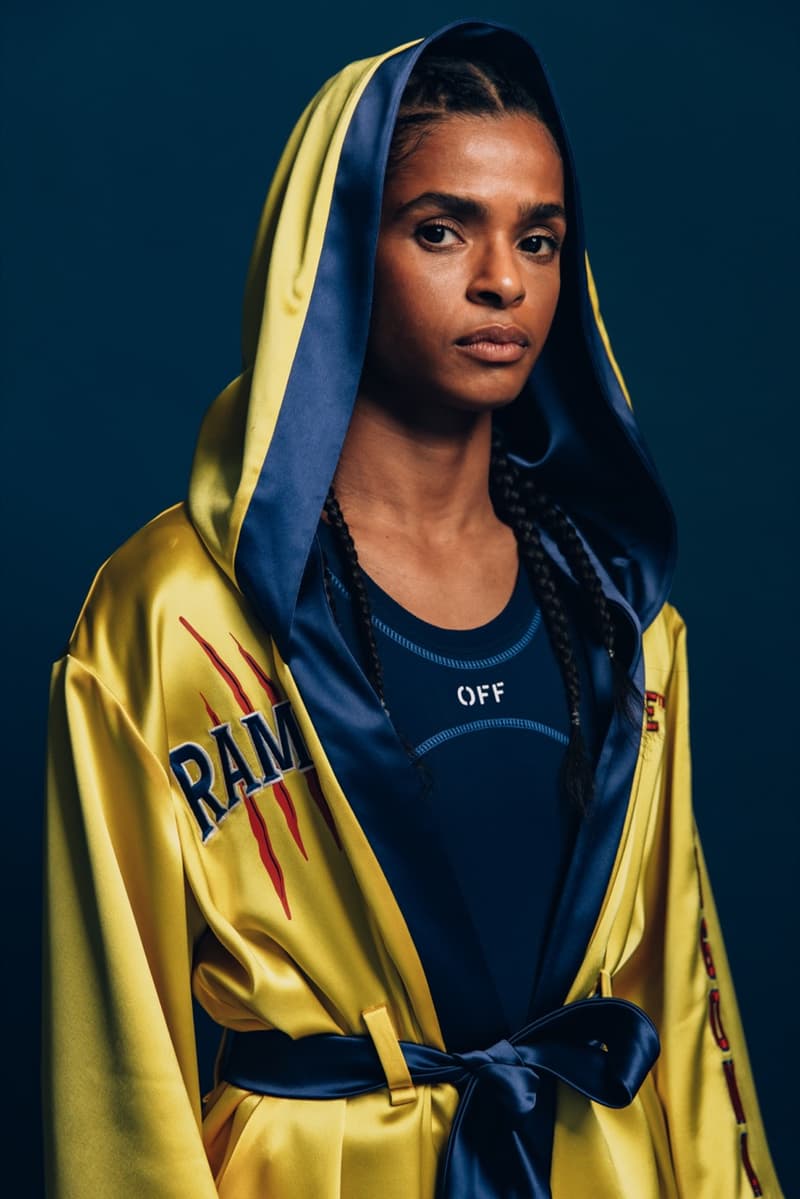 7 of 13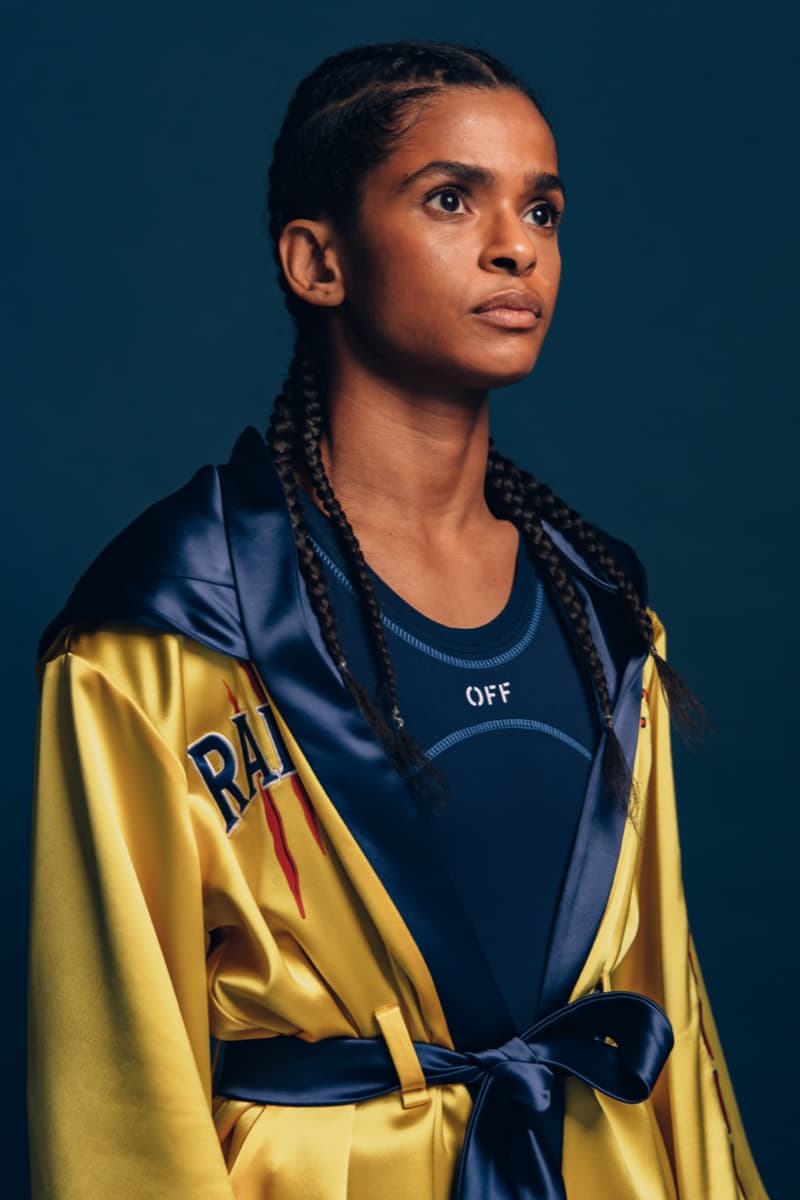 8 of 13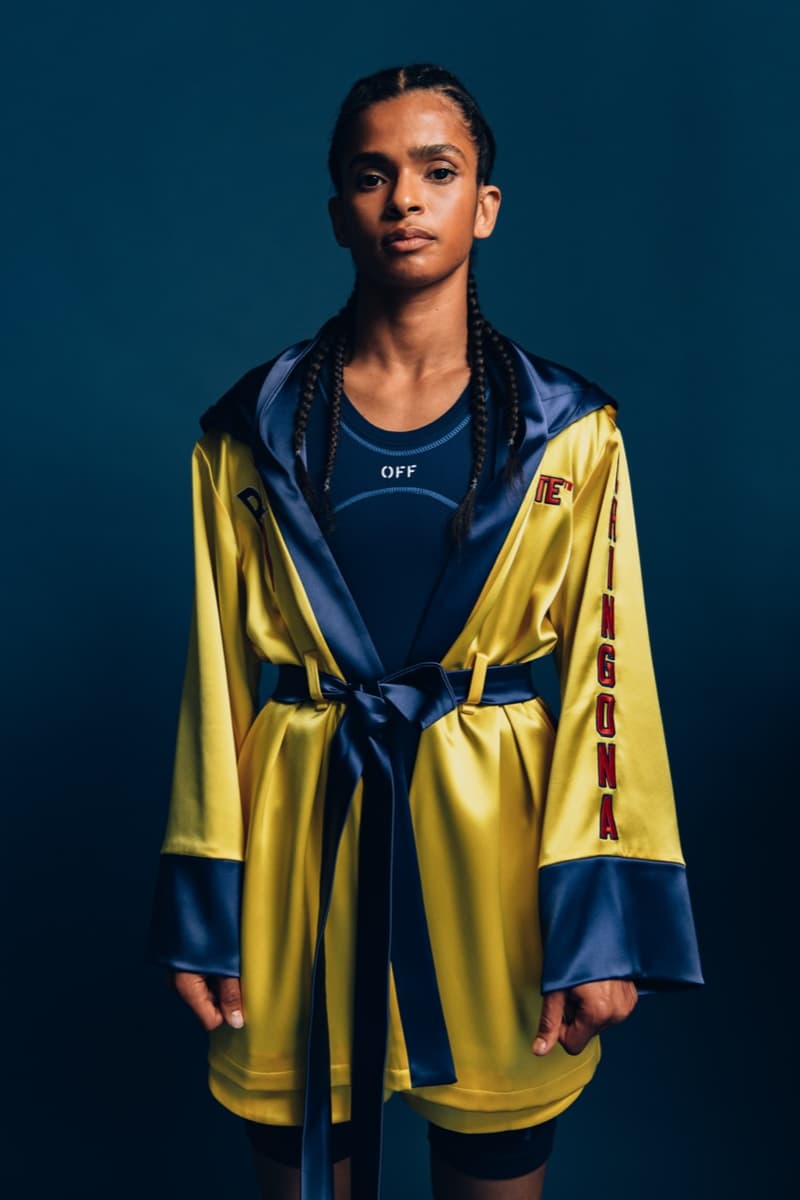 9 of 13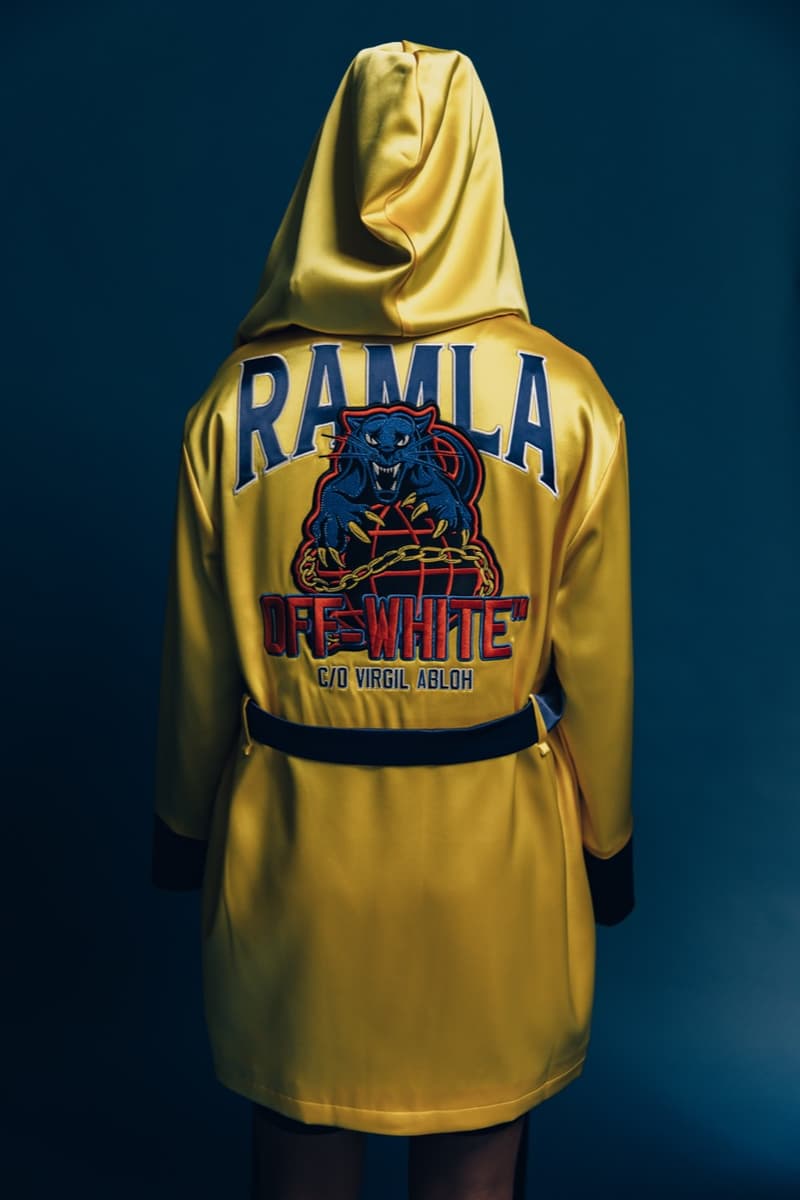 10 of 13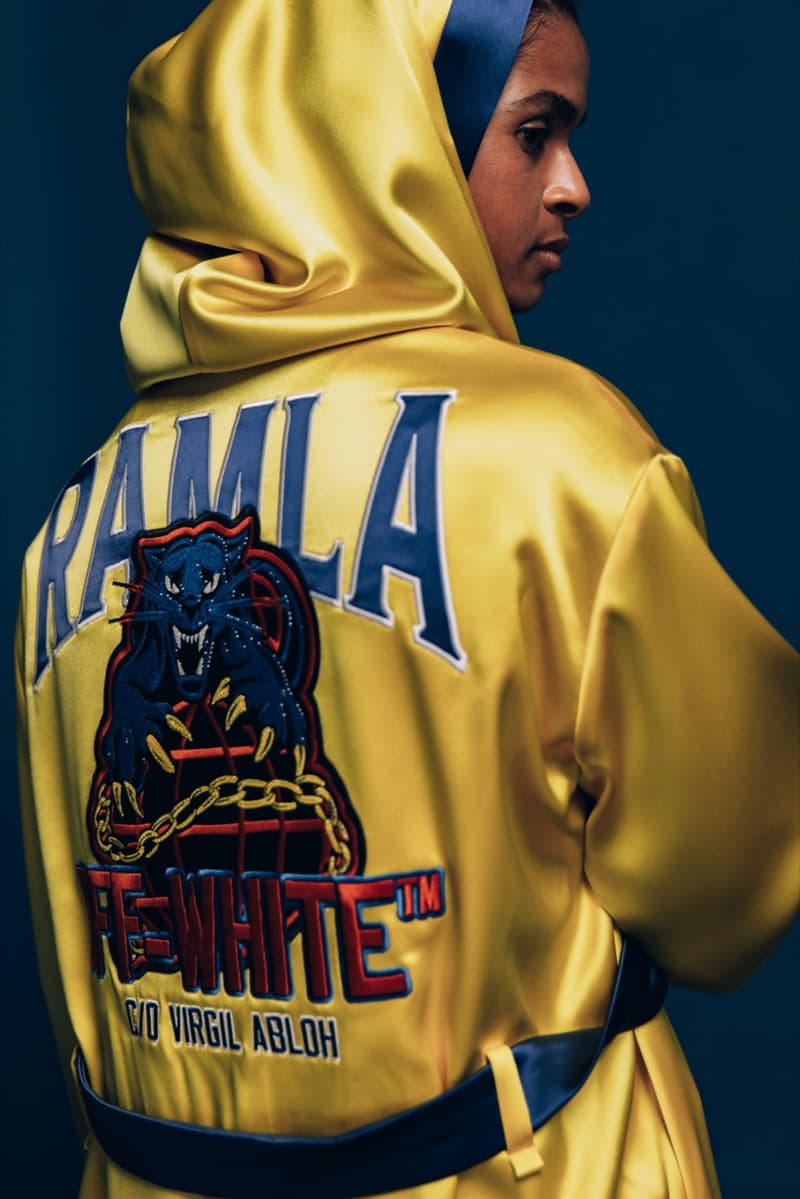 11 of 13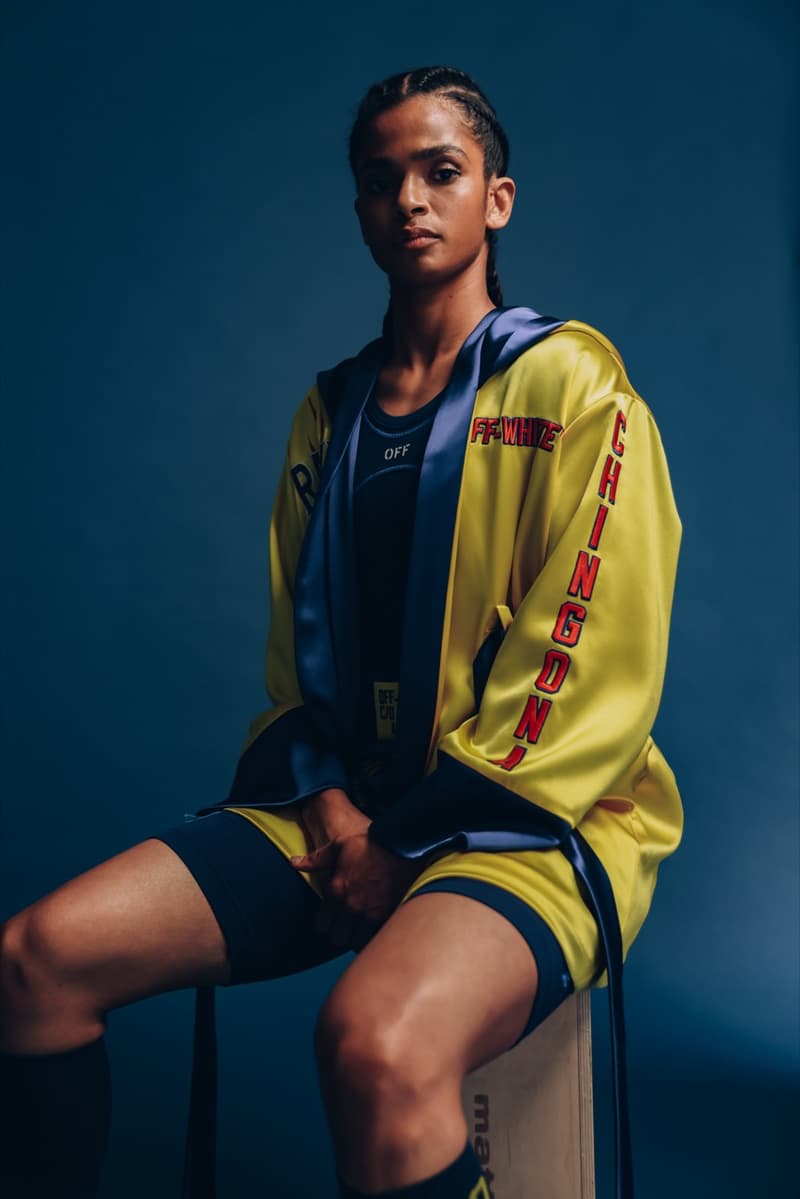 12 of 13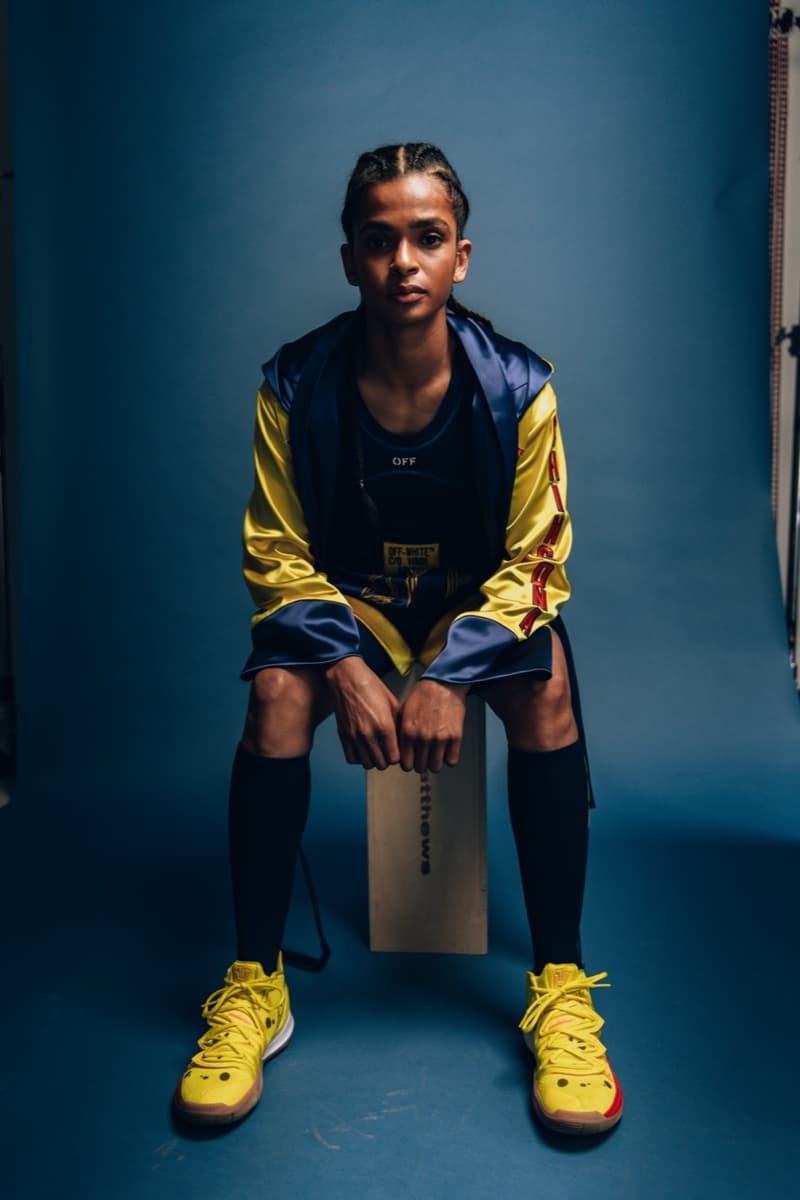 13 of 13
Fashion
Off-White™ Designs Custom Kit for Ramla Ali's First Professional Title Fight
A celebration of two icons.
Off-White™ Designs Custom Kit for Ramla Ali's First Professional Title Fight
A celebration of two icons.
In honor of Ramla Ali's first professional title fight, the Somali-born boxer has joined forces with Off-White™ for a bespoke kit inspired by her career journey.
Arriving in a vibrant blue and yellow colorway, the kit features a satin robe and matching shorts, alongside technical compression socks and gloves. First up is the satin robe, adorned with crystal embroideries and yarn across its chest, sleeves and black, merging to create a fusion Off-White™ and Panthera graphic logo. The matching shorts feature the brand's signature OFF graphic on its front, complete with a seamless, technical jumpsuit underneath, also featuring the OFF stamp on its chest.
Rounding out the design are the socks, developed with jacquard fabric alongside the gloves, produced by sporting brand EVERLAST and finished with bespoke Off-White™ graphics.
"The inspiration behind this outfit was to create something that would capture the feeling of what I may not necessarily show on the outside but is how I feel on the inside," Ramla Ali explains in a press release.
"Something that I think is a key part of fashion and style as well because what we wear tells others who we are and what we stand for. We have done this with the symbol of the Panthera. An animal that has become synonymous with me. It's painted across the back of my boxing robe and can also be seen on my country's coat of arms. A jungle beast that is silent, portraying agility and strength," she continues.
Speaking about the significance of Somalia within the design, Ali adds that "Somalia has historic ties to Italy as well where the brand Off-White™ is from, it is one of the few other languages aside from Somali and Arabic that is taught and spoken in the country. The other important symbol on the design is a nickname, 'Chingona' [that] I seem to have inherited in my time over the last year training in Los Angeles. The word being a Mexican slang for badass, which apparently I have shown through my hard work, training and gruelling spars in the gym. We have also honored the design with the Off-White™ logo bearing C/O of Virgil Abloh because I believe it to be an important fixture and something I'm proud to have the opportunity to showcase."
Finally, on how it feels to work with a brand like Off-White™ for such a momentous occasion, Ali notes, "I've loved the brand since its inception and have always been in awe of Virgil Abloh's work, the legacy he left behind and the amazing vision that Ibrahim Kamara has continued to achieve and create through his."
Take a look at the striking design above.
---
Share this article