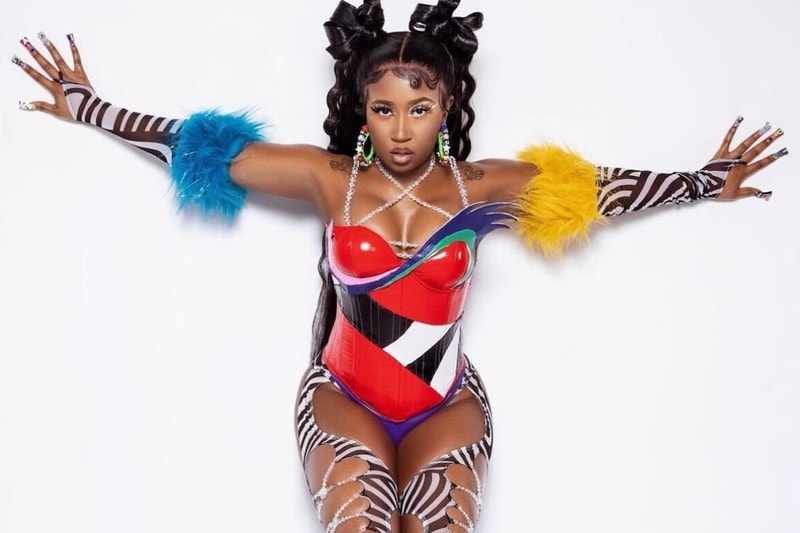 Music
5 Badass Emerging Female Artists and Acts You Should Know About
Fans of afrobeats, hip-hop, indie pop, R&B and more, we've got you covered.
5 Badass Emerging Female Artists and Acts You Should Know About
Fans of afrobeats, hip-hop, indie pop, R&B and more, we've got you covered.
Like Beyoncé has famously stated, girls run the world, and the same can be said about the music industry these days. Artists like Queen B, Taylor Swift, Adele and Rihanna always dominate the charts no matter what. However, it's important to pay attention to the up-and-coming because new and emerging artists inspire younger generations and are often the ones changing what used to be a mostly male-dominated industry and making it a better and safer place for female creatives who come after. Additionally, their talent and music is leaving a mark. In honor of Women's History Month, keep scrolling to learn about our picks for badass female artists and acts you should keep an eye on.
Libianca
Cameroonian-American Afrobeats singer Libianca is a quadruple threat. The 22-year-old can sing, song-write, mix-engineer and creative direct. Libianca gained recognition thanks to her breakout hit "People," which she released in late 2022. In the emotional song, Libianca details her personal experience with depression.
Baby Tate
Baby Tate (pictured above) is an American rapper, singer, songwriter and record producer. The 26-year-old first dubbed the stage name Yung Baby Tate but simplified it to Baby Tate in 2021. You may recognize her music from Euphoria's pilot; her song "Beckham" was featured in the episode. However, her most popular single to date is probably "I Am" featuring Flo Milli.
MUNA
MUNA is a queer American indie pop band made up of Katie Gavin (30), Josette Maskin (29), and Naomi McPherson (30). The musicians often use their songs to highlight sexual and gender issues as a way to help those listening become more comfortable with their identities. MUNA will make appearances as an opening act on Taylor Swift's The Eras Tour.
Girl Ultra
Mariana de Miguel, who is better known as Girl Ultra, is a singer from Mexico City. The 27-year-old kicked off her career in 2017 as an R&B artist, offering a unique sound in Spanish. However, she recently dabbled in house music, which can be heard in her latest EP, El Sur, released in 2022.
Joyce Wrice
Joyce Wrice is an American R&B singer-songwriter, who began her music career by posting covers on YouTube. The 30-year-old is helping keep that sultry, '90s R&B sound alive, and her latest EP, Motive, is a testament to that.
---
Share this article