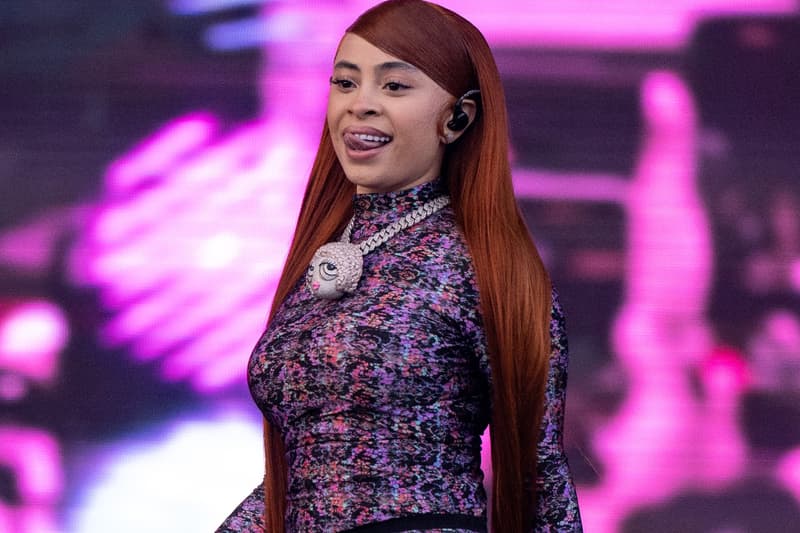 Music
Ice Spice Shares an Update on Her Forthcoming Debut Album
She dropped her debut EP in January.
Ice Spice Shares an Update on Her Forthcoming Debut Album
She dropped her debut EP in January.
UPDATE (March 29, 2013): Ice Spice is taking over the world and all without even putting out an album yet. However, it seems like fans can definitely expect it sooner rather than later.
"It's definitely cooking up right now, but I'm not promising any dates," she recently told Harper's Bazaar about her forthcoming full-length album.
In January, she dropped Like..?, her first EP, which contains her breakout track, "Munch (Feelin' U)." She added, "I feel like I'm bringing a new sound to people that they haven't really heard before, being one of the few girls to bring drill to a mainstream level. It's refreshing and fun — I'm really enjoying it."
Stay tuned for more updates on her forthcoming LP.
---
ORIGINAL STORY (March 13, 2023): In just a few months, Ice Spice has taken the world by storm. After releasing her breakout hit "Munch (Feelin' U)" this past summer and dropping her latest hit "Boy's a liar Pt. 2" with PinkPantheress, Ice Spice is focusing on the future.
"I'm excited to hit these festival stages and put out more singles leading up to my album," she recently told Dazed when asked about how she envisions 2023.
"I'm excited to do more collaborations with different artists from different genres," she added. The "In Ha Mood" rapper then went on to name a few of the artists featured on her Liked Songs playlist, such as The 1975, Rosalía and Tokisha.
The Bronx native also talked about her collaboration with PinkPantheress. "I'm so excited to be collaborating with her, because I'm really a huge fan, ever since I first heard of her I've been a fan," Spice said of the British artist. "So for her to ask me to hop on 'Boy's a Liar,' I'm really excited. And the video is fire too. It's unexpected, but we still have a correlation to each other somehow. Even before the record, fans really wanted it. There was already requests for that."
She added, "We definitely spoke about being new artists and just how crazy it is, having to develop and stuff so fast. But we both was just so happy to be there on set, and happy to be getting this collab done. Like, 'Boy's a liar,' it's fire, 'Boy's a liar Pt. 2' is fire. Obsessed."
Revisit the "Boy's a liar Pt. 2" music video below.
---
Share this article