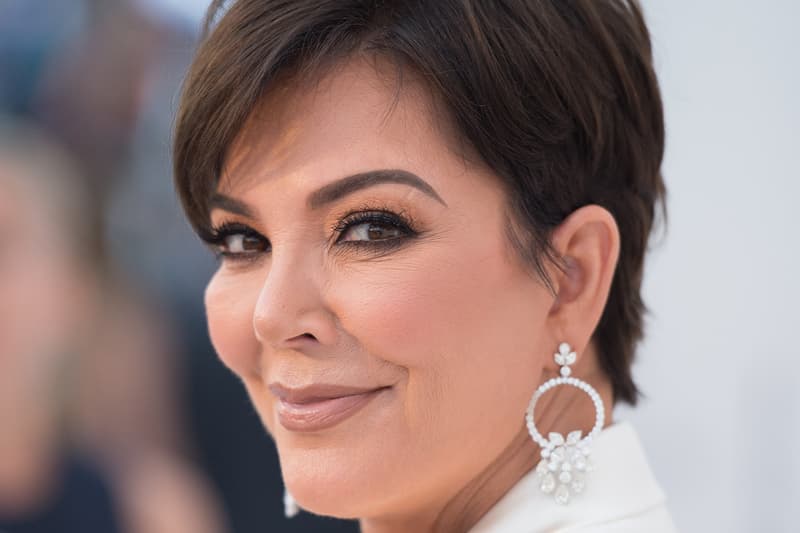 Beauty
Kris Jenner Lets Us Know Who's "Muva" With Peroxide-White Blonde Pixie
It's giving, "Y'all poor as f-ck" vibes.
Kris Jenner Lets Us Know Who's "Muva" With Peroxide-White Blonde Pixie
It's giving, "Y'all poor as f-ck" vibes.
Following the Kourtney Kardashian blonde reveal, her mother Kris Jenner has hopped aboard the blonde bombshell train with a white peroxide shade debut.
Meghan Trainor's new music video for "Mom," Kris took to Instagram to show off a reel clip from the moment. In this instance, you'd think Trainor would be the long-lost daughter of Kris, but the KarJenner gang swarmed the comment section letting us all know whose "Muva" Kris "The Don" Jenner is. Sporting a floor-length puffed sleeve white gown and the fashion's trendiest accessory of the season, opera gloves — Kris is seen lip-syncing for her life. All those details may sound as glamorous as they appeared, but the new hair color was the most fabulous aspect.
The iconic mom has seemingly traded in her expensive brunette bixie for a peroxide white-blonde shade. We've seen Kris at this shade before on the popular Tumblr meme "Y'all are poor as f-ck." back in 2015-16 ish. While this is a dramatic change for the star, it could very well be a wig before we get our hopes up. Actually, it's most likely a wig as we know how our favorite celebs love to trick us. Either way, it's a slay.
Take a closer look ahead.
View this post on Instagram
---
Share this article