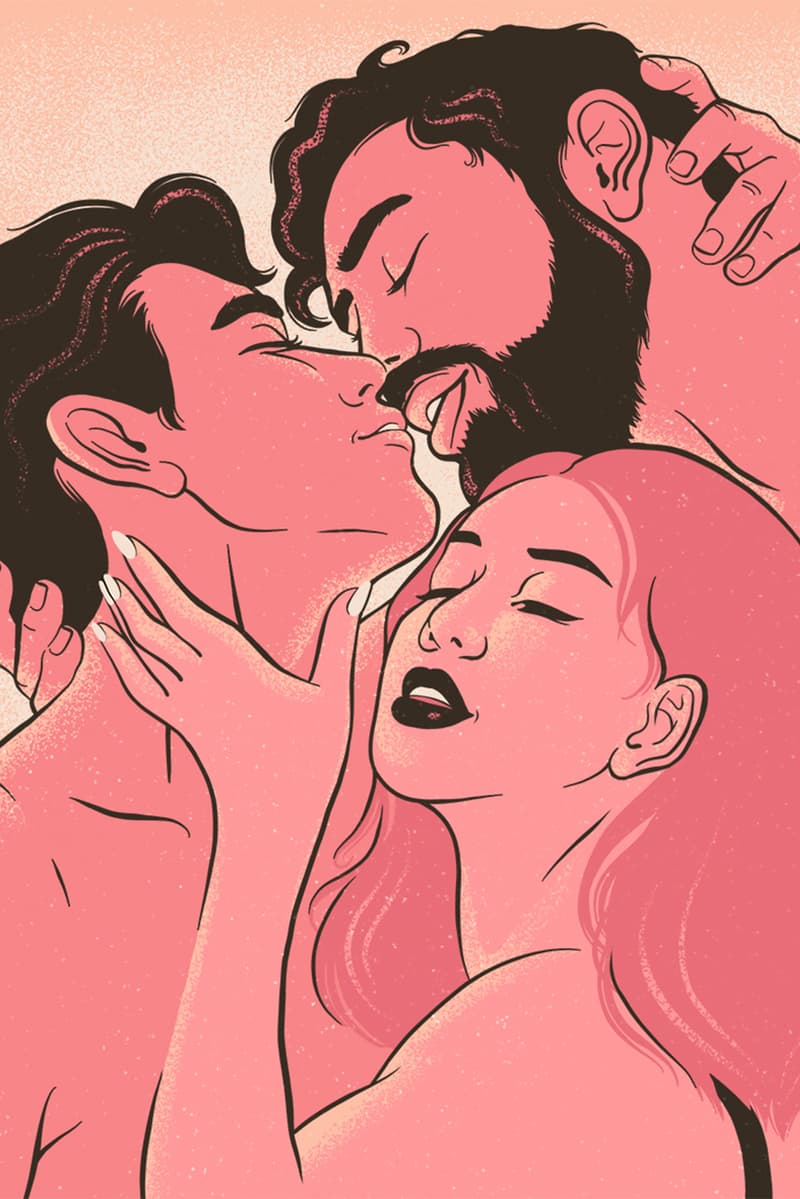 5 Orgasmic, Ethical Audio Porn Stories for Open-Minded Lovers
By BLOOM Intimate Audio Stories.
Sex & Dating
5 Orgasmic, Ethical Audio Porn Stories for Open-Minded Lovers
By BLOOM Intimate Audio Stories.
As polyamory continues to trend, audio erotica platform BLOOM expands representation for the community with sensual and orgasmic stories.
In 2021, polyamory was predicted to be the future of dating and by 2023, we're watching an influx of situationships and poly dating dynamics. Surprisingly, even hookup culture is on its way out as Gen Z chooses solo polyamory and dating styles that feel authentic to them. Unfortunately, poly representation usually spans across the male experience, is targeted to older communities, or features unethical stories laced with cheating — clearly written by monogamous folks who don't understand the lifestyle.
We say all that to say, its obvious polyamory, a once highly stigmatized way of dating, is now becoming preferred. Thankfully as ethical audio porn increases in popularity, representation for underserved communities continues to rise.
BLOOM, a leading audio erotica platform provides a full catalog of poly-friendly stories, for young audiences. Its production manager, Jaimee Bell elaborates: "One of our main goals is to steer away from the cheating and affair tropes you typically see in mainstream porn. We've decided instead to showcase these kinds of stories where couples are trying threesomes for the first time, people are in open relationships but there's still a sense of something naughty happening."
moaning as a love language >>>

— BLOOM Stories (@bloomstories_en) March 6, 2023
As audio erotica continues to trend, BLOOM enhances the already orgasmic experience with fire features such as its immersive collaboration with Lovense. For those unfamiliar, Lovense creates sex toys that are bluetooth and app-operated. Its collaboration with BLOOM allows you to "sync their Lovense Bluetooth sex toys to our erotic audio stories for an even more immersive experience," Bell continues. With three and five-part series, BLOOM's stories mimic edging, making for an even deeper immersive experience.
Visit BLOOM's website and keep reading to find the perfect story for your next orgasm.
A woman who enjoys power play and pleasing her partner sets up a femdom threesome, where she and another woman dominate her male partner.
An unexpected threesome delivers an intoxicating surprise.
Three hot friends link up for a game night — two are lovers, one is a great friend. Surprisingly, things get steamy and a threesome ensues delivering a thrilling and unexpected evening.
Everyone wants to know how to respectfully indulge in a threesome, especially couples seeking to elevate a stale relationship. This three-part series follows "husband and wife who are interested in having a threesome but don't know where to start." They start off slowly with a steamy virtual cam session and eventually, enjoy a euphoric threesome. According to BLOOM, this is a great one for couples looking to open their relationship.
It's the night before Hanukkah and the main character, a queer woman who just locked things in with her new girlfriend, finds herself in a new, yet fruitful dynamic: "The making of a queer throuple." The surprise? It's with her ex. Follow the triad in this three-episode series as they explore endless orgasms on Hanukkah.
---
Share this article