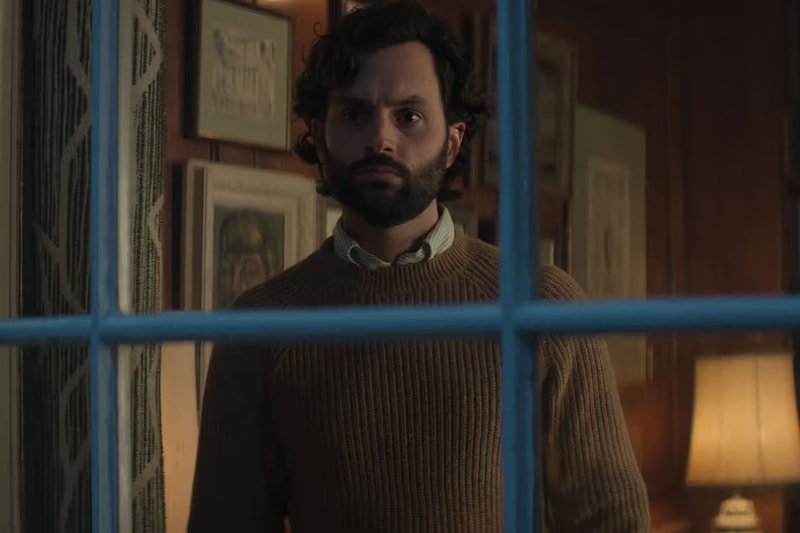 Netflix's 'You' Gets Renewed for Its Fifth and Final Season
With new co-showrunners.
It's been announced that Netflix's You has gotten renewed for a fifth and final season.
Penn Badgley will be reprising his role as serial killer Joe Goldberg for a final time. However, the series, which is based on Caroline Kepnes' books, will undergo some behind-the-scenes changes; Sera Gamble is stepping down as co-runner but will remain as executive producer. Moving forward, Michael Foley and Justin W. Lo, who have both been executive producers on the series, will step up as co-showrunners.
"As I step back from day-to-day showrunning to focus on new projects, I'm immensely grateful to co-creator and all-around genius Greg Berlanti, [author] Caroline Kepnes, my friends at Berlanti Productions and Alloy Entertainment, and our steadfast partners at Warner Bros and Netflix," Gamble said. "Making the show alongside our writers, producers, directors, cast and crew has been an honor and ridiculously fun. And I feel lucky to have worked with an artist as gifted and thoughtful as Penn Badgely. I'm proud of what we've all accomplished and feel privileged to pass the torch. I'm excited to watch and support the You team as they bring Joe Goldberg's journey to its delightfully twisted conclusion."
Seasons 1 to 4 of You are currently streaming on Netflix. Stay tuned for more updates on the final installment.
---
Share this article