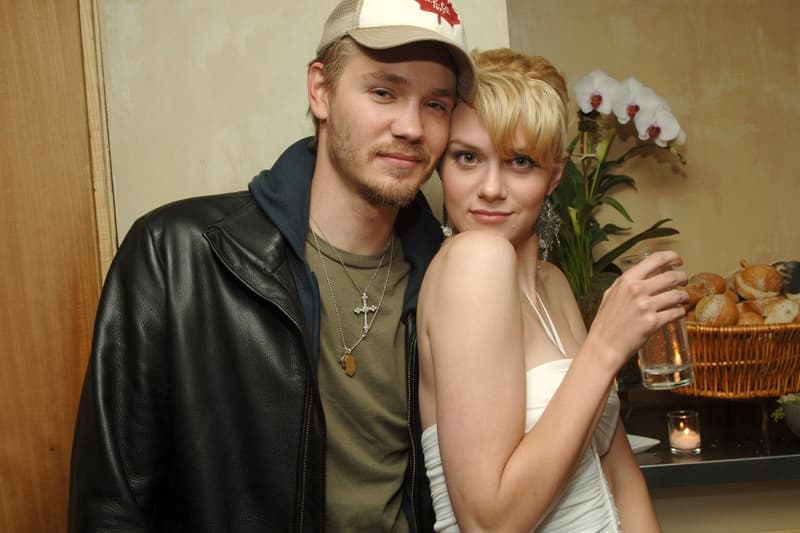 Entertainment
'One Tree Hill's Hilarie Burton Reflects on Chad Michael Murray Defending Her From an Alleged Assault
Involving the show's creator, Mark Schwahn.
'One Tree Hill's Hilarie Burton Reflects on Chad Michael Murray Defending Her From an Alleged Assault
Involving the show's creator, Mark Schwahn.
Hilarie Burton has opened up about the time she was allegedly assaulted by One Tree Hill creator Mark Schwahn. Fortunately, her co-star Chad Michael Murray stood up for her.
According to Burton, the incident happened on the way to North Carolina from Texas, which is where the cast went to film an episode of Season 4. "The flight back from that is when he assaulted me," Burton said of Schwahn to during a recent episode of Drama Queens podcast, which she c-hosts with other OTH stars — Sophia Bush and Bethany Joy Lenz. "He assaulted me again in the car on the drive from Raleigh to Wilmington."
Burton then elaborated on Danneel Ackles, the actor played Rachel on the series, who has also accused the OTH creator of harassment.
Burton continued, "He went straight to set and he told Danneel that he and I made out the whole time, and it was fun, and he was trying to make her jealous. So, she confronted me about it and was like, 'What are you doing?' And I'm like, 'What are you talking about?'"
Burton told a few of her co-stars about the incident but it was only Murray who decided to intervene. "Chad walked up and goes, 'What are you doing?'" she said. "He said that to our boss in the bar. He watched our boss grab me in front of a lot of people, and you know, Chad didn't have anything to lose because he knew our boss hated him anyway. A lot of people had a lot to lose, so you don't speak up when you have a lot to lose."
Sophia Bush, who was briefly married to Murray in 2005, chimed in. "Thank God, Hilarie, that you had that moment with Chad, who was already so at odds with our boss," Bush said.
She continued, referencing her ex, "By the way, he was protected as the number one on the call sheet. He had the most power, so he could come up and shove our boss off you and get in a fight. And I'm glad that he did. I want everybody to follow that lead."
Since One Tree Hill wrapped up its final season in 2012, several actors and writers have come forward accusing Schwahn of sexual harassment.
For more, listen to the Drama Queens episode below.

---
Share this article