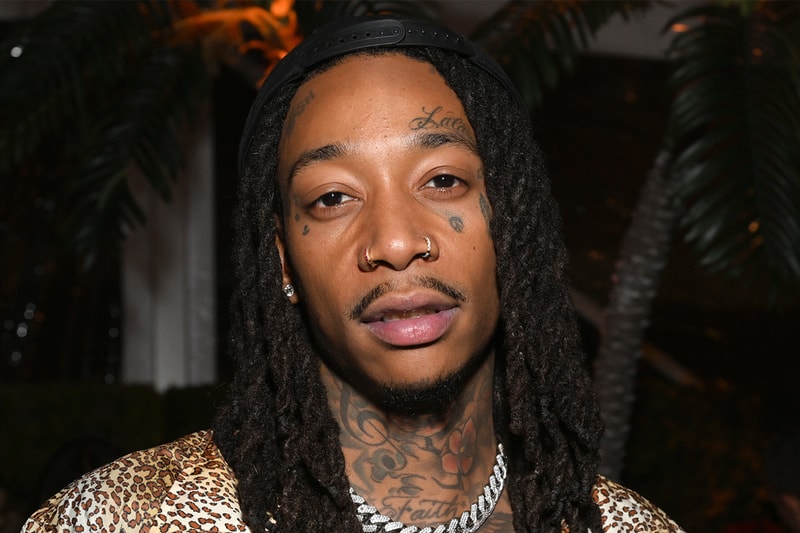 Beauty
Foot Fetish Twitter Is Having a Grill Fest Behind Wiz Khalifa's Ashy Feet Pics
He needed more than just a little lotion.
Foot Fetish Twitter Is Having a Grill Fest Behind Wiz Khalifa's Ashy Feet Pics
He needed more than just a little lotion.
In a world of those open and honest about their foot fetish kinks, Wiz Khalifa's latest debut on his stompers has fans giving him a "bombastic side eye."
The OG rapper shared some BTS snaps on Twitter of a glimpse of his life in the "stu," (A buzzy slang word I picked up from rappers around the way.) He's seen relaxing in multiple ways, from getting a massage to lighting a few trees up, he's living his best life. Captioning the post, "Sessions at my house are super fun." We can see why they would be, Lifa. However, things took a sharp turn as fans immediately took to the state of the man's feet, quickly pointing out that they needed desperate work.
We're in a state of beauty for straight Black men, where they're starting to embrace self-care and adopt skin and body care routines, so we'll give the Wiz kid a pass here — he may not be "there" just yet. But when the time comes brother, you're in need of a good deep pedicure, foot peel and hella body moisturizer on the bottom of those soles. If you need deets — come holla' at the Bae Beauty team.
Sessions at my house are super fun. pic.twitter.com/hOk3aQ74YJ

— Wiz Khalifa (@wizkhalifa) March 16, 2023
---
Share this article