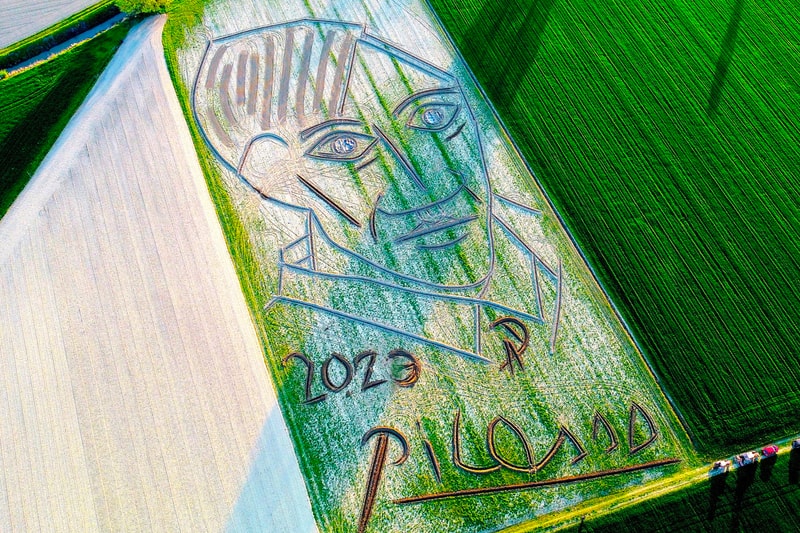 Art
Artist Dario Gambarin Creates Land Portrait of Pablo Picasso
Paying homage to the Spanish artist.
Artist Dario Gambarin Creates Land Portrait of Pablo Picasso
Paying homage to the Spanish artist.
Italian land artist Dario Gambarin is professing his admiration for Pablo Picasso, forgoing canvas and paint for a larger-than-life land portrait.
Using a tractor as his tool, Gambarin transformed the fields of Northern Italy into a 25,000 square meter ode to his favorite artist, taking inspiration from a 1907 self-portrait. "I wanted to dedicate this colossal portrait to Picasso because he is one of those masters from whom you never stop learning," he shared with The Straits Times.
Pope Francis and Hilary Clinton have also been rendered into land art portraits by Gambarin. In honor of the 70th anniversary of his death, artists and institutions all over the world will be celebrating his work through retrospective exhibitions. For more information, take a look at the lineup of events here.
---
Share this article