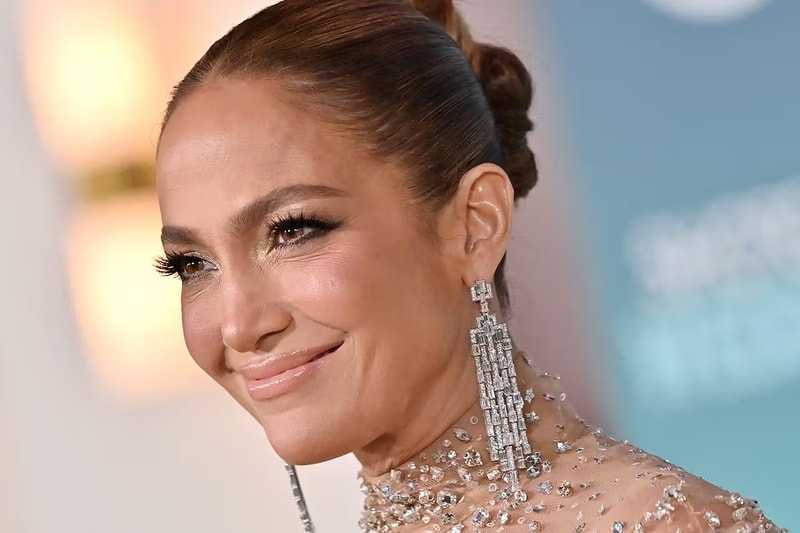 Culture
Jennifer Lopez Launches Low-Calorie Spritz-Based Cocktails Delola
Inspired by her love for the Italian coast, Ben Affleck and more.
Jennifer Lopez Launches Low-Calorie Spritz-Based Cocktails Delola
Inspired by her love for the Italian coast, Ben Affleck and more.
Jennifer Lopez has launched Delola — a new low-calorie alcohol line inspired by her fun lifestyle.
"The secret is out!!! I'm proud to share with you @DELOLA … My new collection of unique, mixology-level ready to enjoy spritzes," she captioned a promo video on Instagram. "More is #OnTheJLo. Let's live the #DelolaLife together."
According to J. Lo, Delola is a ready-to-enjoy cocktail, consisting of 110 calories or less. All you have to do is open the bottle, pour and drink up.
Delola Spritz, which is the first release, is made up of three original cocktails — Bella Berry Spritz, Paloma Rosa Spritz and L'Orange Spritz.
The name Delola, which means "from Lola" in Spanish, was inspired by the singer's nickname, Lola. "So the way we came up with the name for Delola was really about being the carefree, fun side of who I am," she told PEOPLE.
She added, "I love to entertain. I love throwing parties at my house. I'm always the first one on the dance floor at all of the industry events and at times, on vacation, dancing on the table. That is kind of who Lola is."
Additionally, the design of the bottle was inspired by her and her husband, Ben Affleck. "I'm a Leo. On the actual bottle, I put two lions — Ben and I are both Leos — like a male and a female lion," she added. "It's very personalized, really authentic to me and what I love."
For more on Delola, check out her announcement below.
DISCLAIMER: We discourage irresponsible and/or underage drinking. Drink responsibly and legally.
View this post on Instagram
---
Share this article