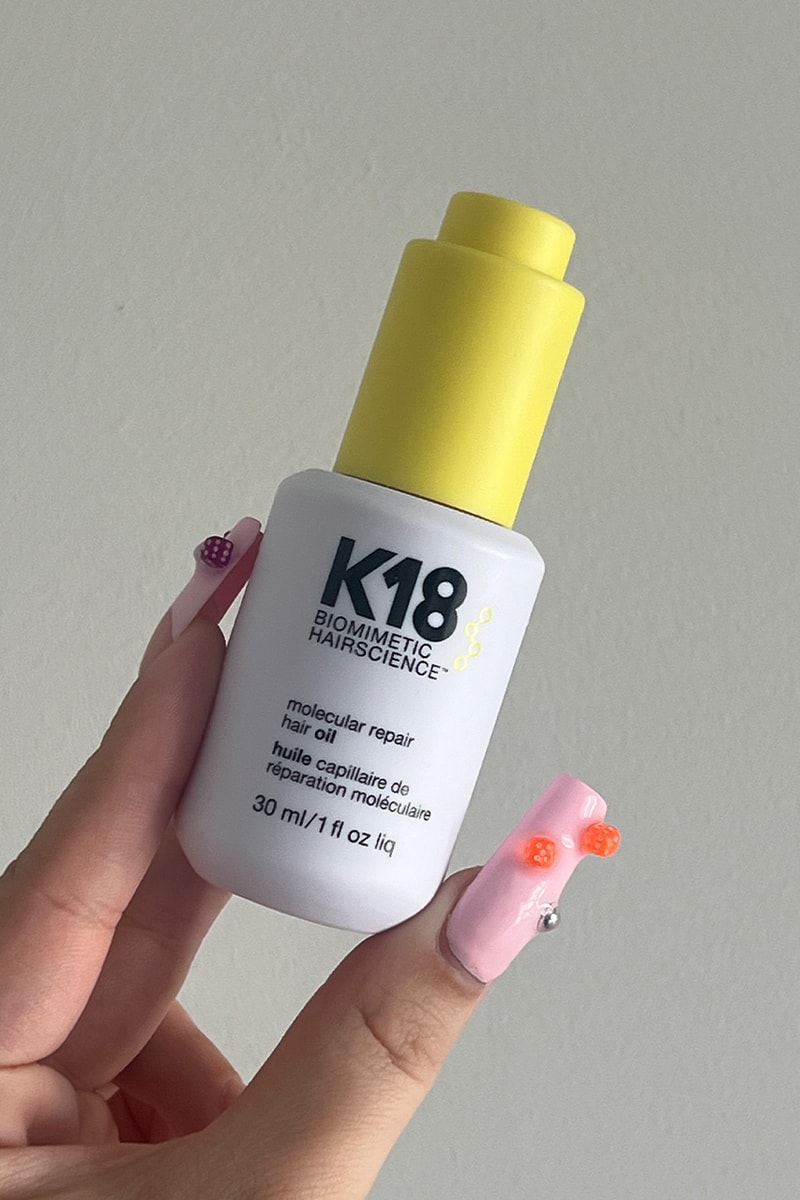 1 of 3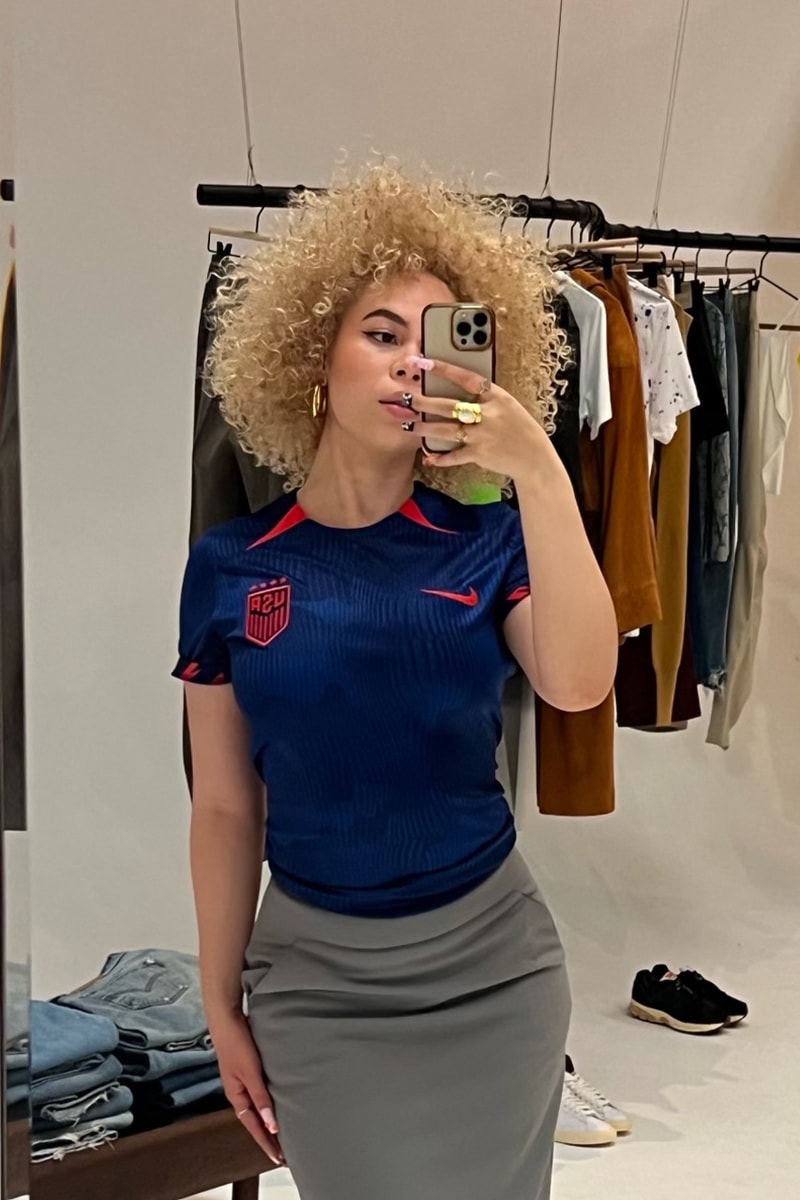 2 of 3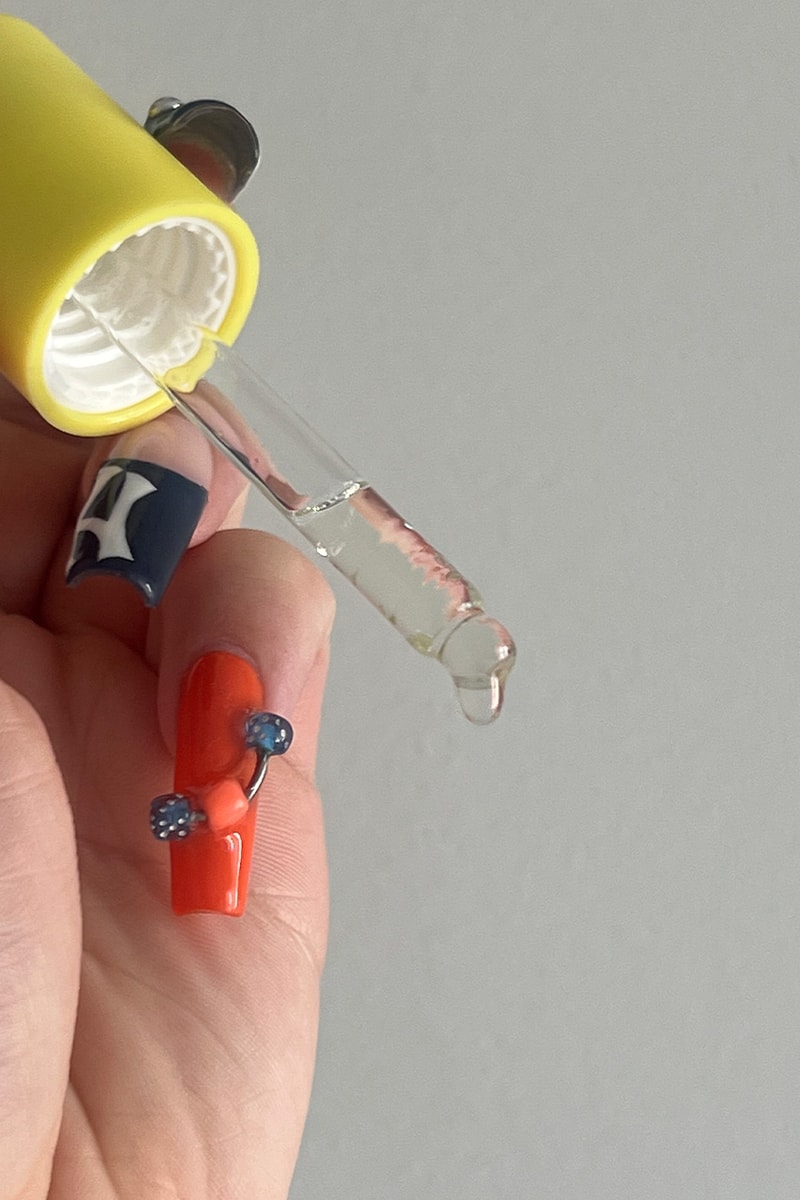 3 of 3
Beauty
I Tried K18's Molecular Repair Hair Oil On My 3B Textured Curly Hair
This one is for the blondes.
I Tried K18's Molecular Repair Hair Oil On My 3B Textured Curly Hair
This one is for the blondes.
Like most natural hair girlies, my hair and I have a complicated yet irrevocably loving relationship. Born to a single mother of three with little to no knowledge or time in catering for Black hair, I was sent to my cousins for braids and protective styles like clockwork. Eventually, my pubescent curiosity and desire to fit in navigated me to the flat iron. On the brink of self-sabotage, I chucked the deuce to my thick coils and welcomed in flat and fried inches.
Luckily, I grew into a woman who loved herself for what she was born with. I welcomed back my natural tresses with a few heavy coats of bleach and a perfectly coated toner. My blonde curls weren't perfect but they gave me a confidence, almost a sense of purpose, that swung open the gates of self-love and acceptance.
While today I stay away far away from hot tools, hair dye and a good 8-week micro braided style have become my new vices. With years of chemically altered curls and styles that are meant to protect but instead result in breakage, my hair has been calling for aid since the height of the pandemic.
Just over a year ago, my colorist introduced me to K18's Molecular Repair Hair Mask. "No more Olaplex," she said, "This is what all of the pros are using." During each bleach and color treatment, she'd slather the mask between my strands. By the time I was diffused and dried, my curls looked better than when I had shyly walked in. As a blonde with textured hair, most haircare products on the market cause a shiver up my spine. But this? This was no joke.
Fast forward to present day, I surprisingly catch news that the biomimetic hair brand dropped another product to its small but sturdy product lineup. The Molecular Repair Hair Oil ($65 USD) claimed to manage damage control and fight frizz from within. I gleefully accepted the challenge, although working with oils was never in my virtue.
I started with clean, wet hair because it was more manageable than the product's recommended "damp hair" instructions. I applied one full dropper to the palms of my hands, rubbed them together and gently massaged the product into my scalp. I followed up with my normal hair routine of a leave-in cream and styling gel. After my hair air-dried and was impeccably picked out, I grabbed hold of K18's Molecular Repair Hair Oil to use as a finisher. With another full dropper of product in hand, I scrunched the ends of my curls and gave my mane one big pass through.
Surprisingly, it's been three days since my wash day and my hair looks and feels better than day one. I was fearful of my curls being weighed down with product or even worse — being left with an oily residue. But because the treatment immediately absorbed after application, my hair was bouncy, voluminous and softer than ever. Can you even imagine what the long-term results will look like?
---
Share this article