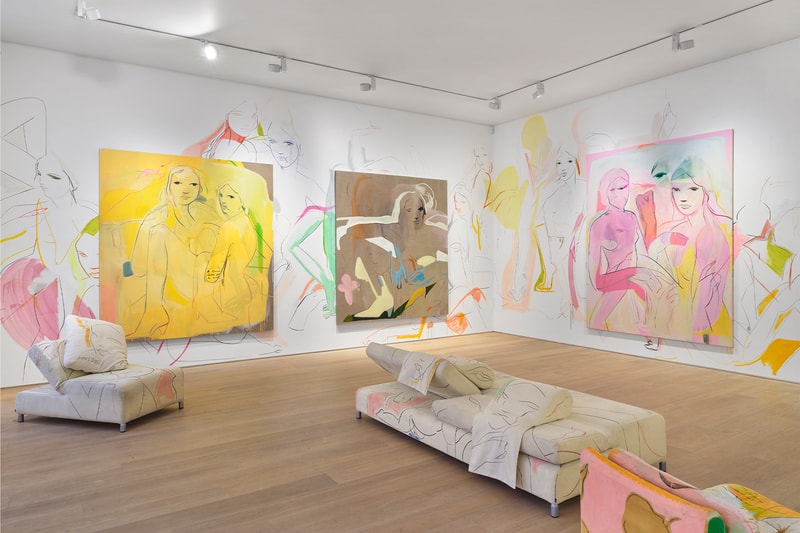 1 of 7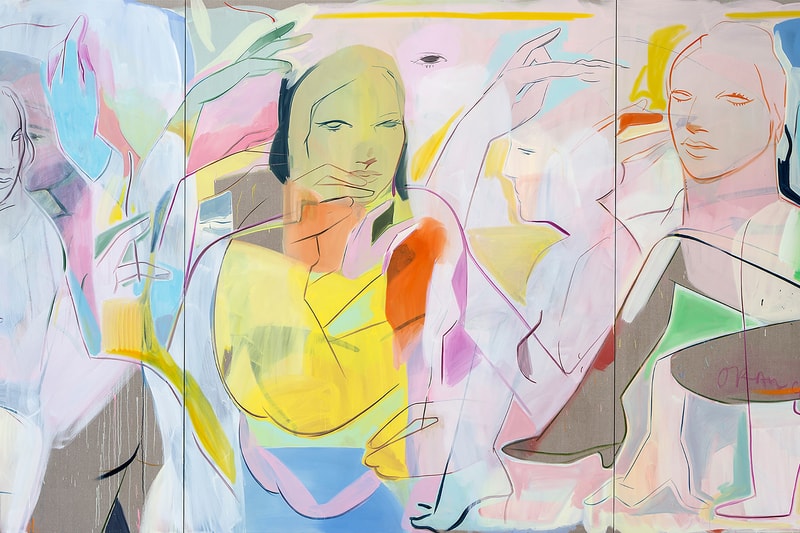 2 of 7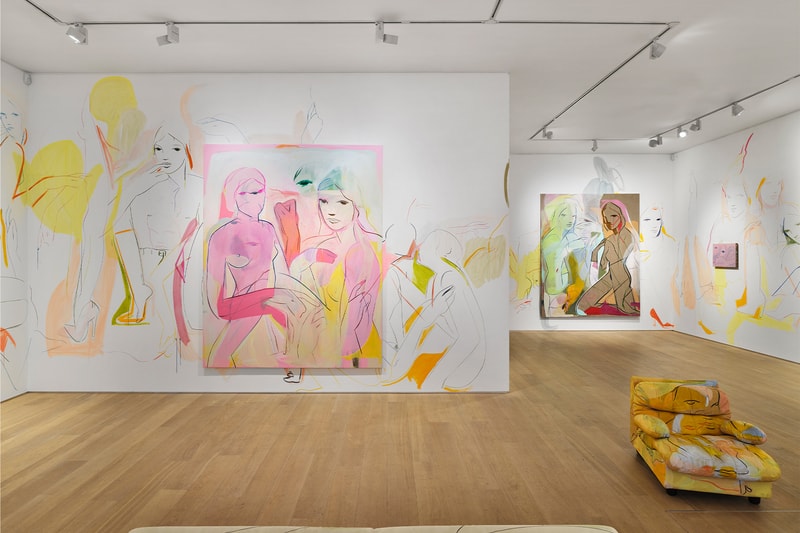 3 of 7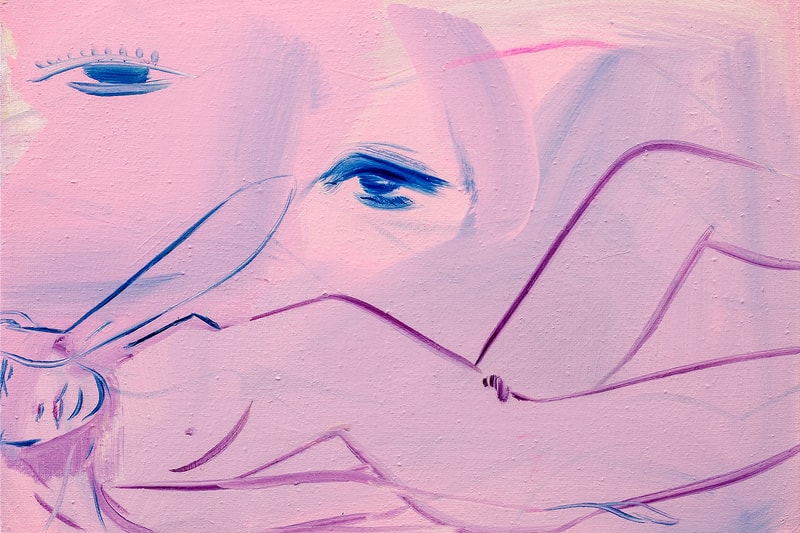 4 of 7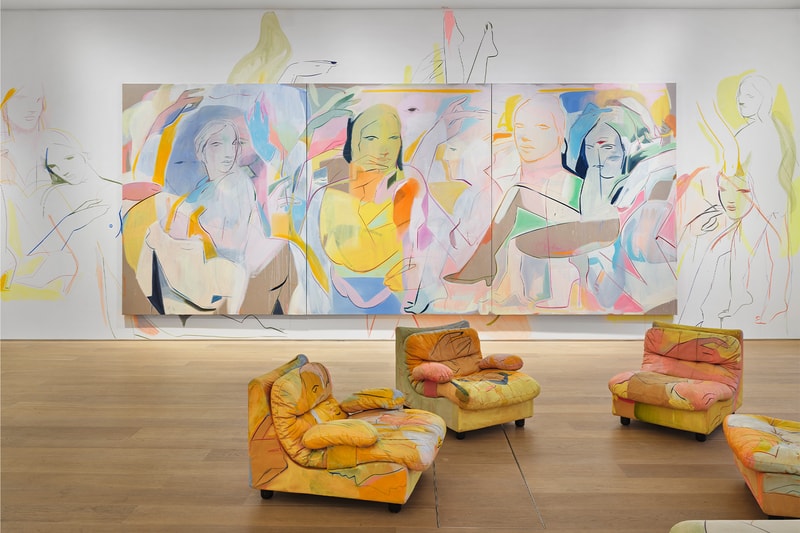 5 of 7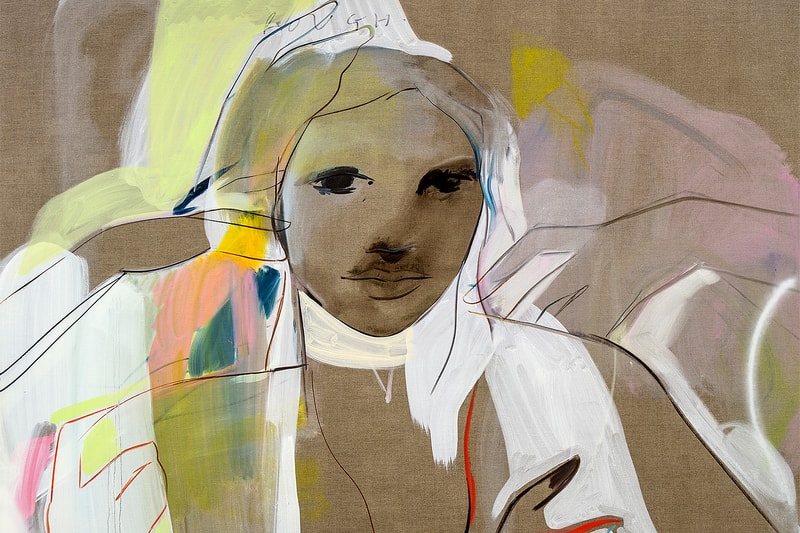 6 of 7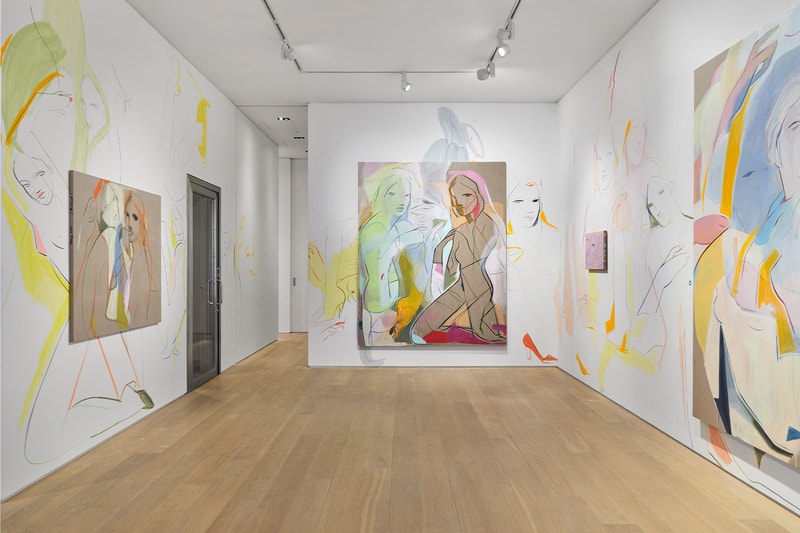 7 of 7
Art & Design
Art Beyond the Walls: Don't Miss France-Lise McGurn's "Hostess" Exhibition at Simon Lee Gallery
Exploring the politics and power dynamics inherent in hosting.
Art Beyond the Walls: Don't Miss France-Lise McGurn's "Hostess" Exhibition at Simon Lee Gallery
Exploring the politics and power dynamics inherent in hosting.
The traditional white walls of a gallery, adorned with neatly framed artworks, have long been the standard for exhibiting art. But what if art could go beyond those boundaries and take over the space it inhabits? That's precisely what artist France-Lise McGurn has done with her latest show, "Hostess," at the Simon Lee Gallery in London.
The exhibition takes its name from the complex politics and power dynamics involved in hosting, both in social situations and within the human body. The feminized term "hostess" is a recurring motif in McGurn's work, which often features abstract, glyphic psychological reiterations of the female form.
McGurn's paintings extend beyond the traditional picture plane, with her imagery stretching directly onto gallery walls and even onto furniture brought into the space. This creates an immersive environment that displaces her subjects and allows for a dynamic, interactive viewing experience.
The Glasgow and London-based artist's work is characterized by an exploration of the shifting emotions and personas of her characters. They are at times confrontational, at other times passive and occasionally ecstatic. Through these emotional shifts, McGurn creates a fluidity of identity that speaks to the complexity and diversity of the human experience.
"Hostess" by France-Lise McGurn at Simon Lee Gallery is on view until May 25.
Simon Lee Gallery
12 Berkeley St,
London,
W1J 8DT
---
Share this article