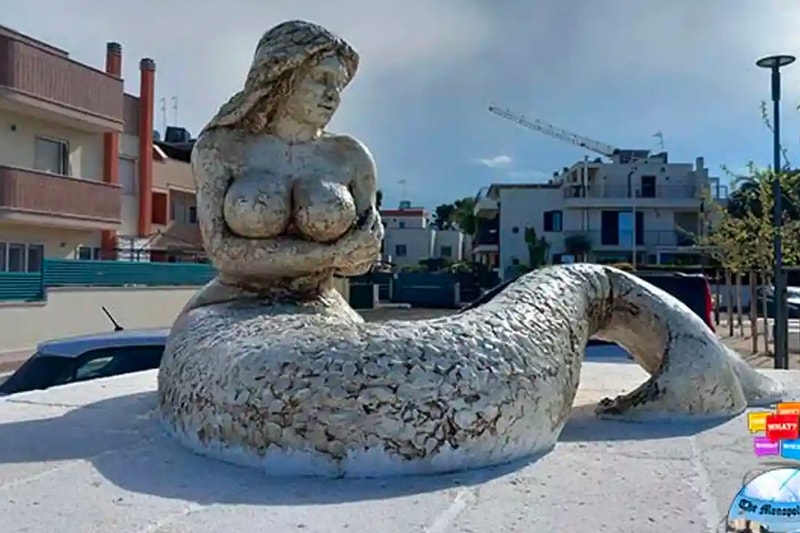 1 of 2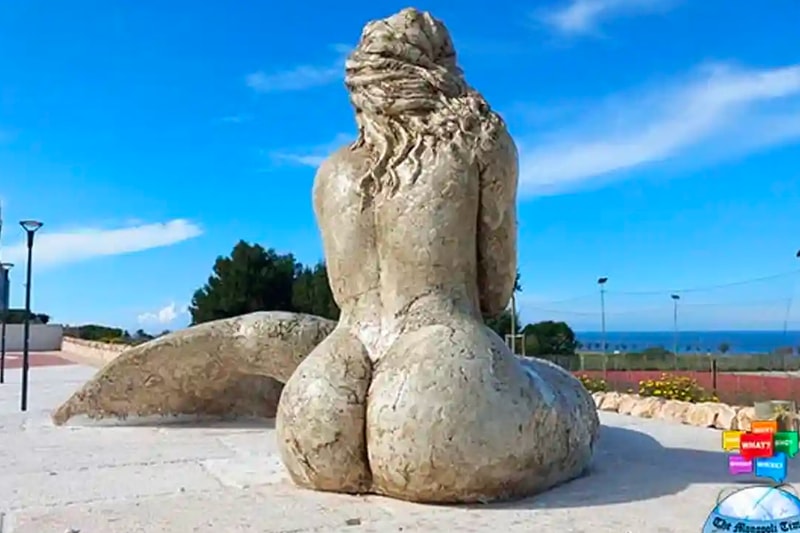 2 of 2
This Bodacious Mermaid Statue Has Italy Going Wild
She's the baddest of them all.
A small city just south of Bari, Italy just had an unexpected wave of tourists — and it's all thanks to a voluptuous new mermaid statue. Located in Monopoli, the curvy statue was designed by students from the local Luigi Rosso art school and has since been the subject of criticism as a result of its seemingly "provocative" features.
Essentially, the mermaid boasts a curvier figure, with a fuller chest and rear which — as expected — was enough to draw attention to it. According to The Monopoli Times, the students were tasked to create a sculpture to sit inside a new square, dedicated to Italian scientist Rita Levi-Montalcini, who won the Nobel Prize in 1986 for physiology.
"You see adverts on television with models who are very thin, but the mermaid is like a tribute to the great majority of women who are curvy, especially in our country," explained Adolfo Marciano, head teacher at Luigi Rosso, in a past interview. |It would have been very bad if we had represented a woman who was extremely skinny," he continued.
Dubbed Il Mare, the new sculpture forms part of a $384,000 USD project that's slated to include a children's playground. Little else is known about the project, but we expect that this won't be the last we hear of it.
In other art and design news, British-Tamil photographer Mathushaa Sagthidas unveiled her new exhibition in London.
---
Share this article