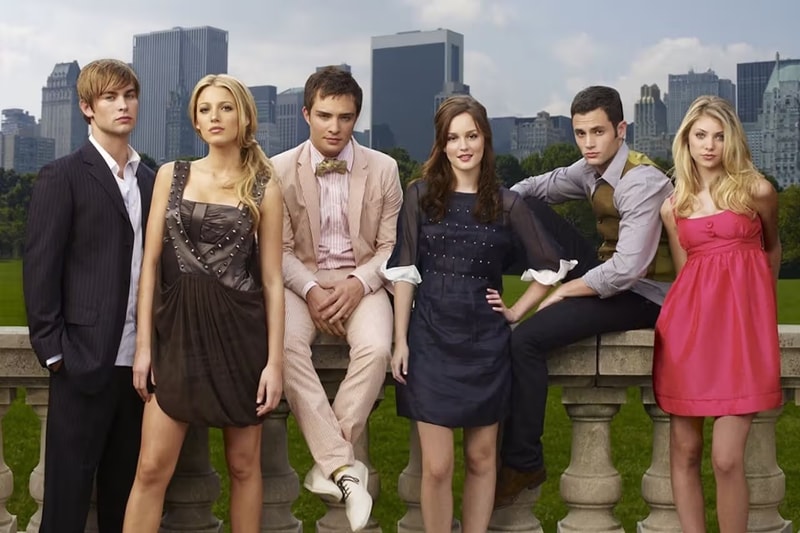 Film & TV
Here's What That 'Gossip Girl' Cryptic Post About the Original Cast Is Actually About
Manhattan's elite probably won't be back in the way you'd expect.
Here's What That 'Gossip Girl' Cryptic Post About the Original Cast Is Actually About
Manhattan's elite probably won't be back in the way you'd expect.
UPDATE (May 18, 2023): Earlier this week, Gossip Girl sent fans into a frenzy when it shared a photo of the original cast, teasing some sort of reunion or revival. Unfortunately, based on a follow-up post, it seems like the photo was just a promotion for HBO Max (soon-to-be Max).
"One of our most iconic love stories," read a follow-up post of Blair Waldorf (Leighton Meester) and Chuck Bass (Ed Westwick). "You can stream your favorite #GossipGirl moments when HBO Max becomes Max on May 23. Learn more at the link in bio."
Check out the follow-up post below and keep scrolling for the original post that caused speculation.
View this post on Instagram
---
ORIGINAL STORY (May 17, 2023): Could the original Gossip Girl cast be up to something? Maybe. Thanks to a new, cryptic post made by the official Gossip Girl Instagram and Twitter accounts, the internet thinks it's quite possible that we're finally getting the revival we all wished for.
"Welcome back, Upper East Siders. After a long time away, I see it didn't take much time for you to dirty up the clean slates I gave you," read a caption for a photo of the original cast. Additionally, Leighton Meester, (Blair Waldorf), Penn Badgley (Dan Humphrey), Blake Lively and Chace Crawford (Nate Archibald) were all tagged in the photo. The only two actors not tagged from the pic are Ed Westwick (Chuck Bass) and Taylor Momsen (Jenny Humphrey).
While nothing has been confirmed, the cryptic post has many fans either getting excited or trying to remain calm. Some believe this could be a reunion of some sort, especially after the last Gossip Girl series, which consisted of a whole new cast and plot, flopped and got canceled. Others, including writer Tyler McCall think it's simply "HBO reminding people they have the OG streaming on Max!"
Stay tuned for more updates and check out the cryptic post below.
View this post on Instagram
---
Share this article