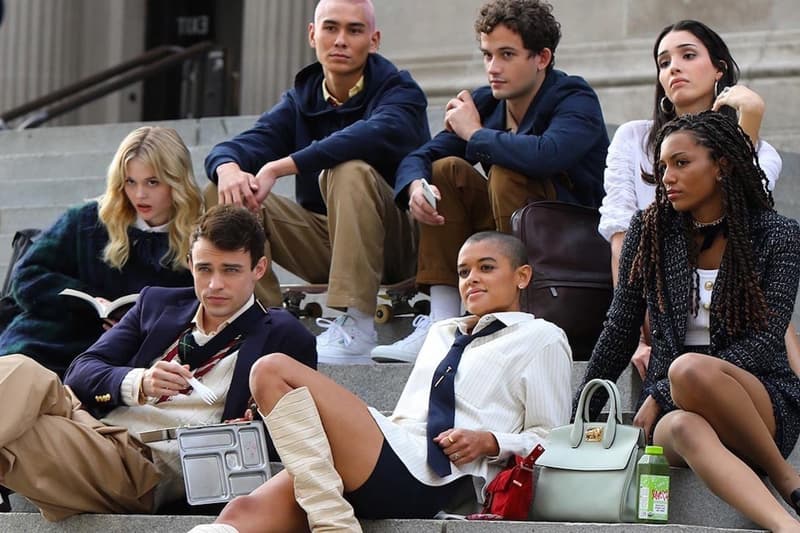 Film & TV
The 'Gossip Girl' Reboot Is Not Returning for a Third Season on HBO Max
Making the January 26 episode the series finale … For now.
The 'Gossip Girl' Reboot Is Not Returning for a Third Season on HBO Max
Making the January 26 episode the series finale … For now.
The Gossip Girl reboot is coming to an end as of now. The series won't be returning for another season on HBO Max, making the January 26 episode the season finale.
"So here's the goss: it is with the heaviest of hearts that I have to announce GOSSIP GIRL will not be continuing on HBO Max," showrunner Joshua Safran tweeted. "The EPs and I will forever be grateful to: the network and studio for their faith and support; the writers for their devious brains and dexterous talent; the superstar cast for being the greatest of collaborators and friends; and the crew for their hard work, dedication, and love for the project."
He added, "This was honestly the greatest set I ever worked on, top to bottom." Safran also revealed it might not be the end for the reboot. He wrote, "We are currently looking for another home, but in this climate, that might prove an uphill battle, and so if this is the end, at least we went out on the highest of highs."
The Gossip Girl reboot first aired in July 2021; a second part to the first season premiered in November. The reboot is a fresh, new take on the original series, which ran from 2007 to 2012.
Catch both the reboot and original series streaming on HBO Max and check out Safran's tweets below.
the network and studio for their faith and support; the writers for their devious brains and dexterous talent; the superstar cast for being the greatest of collaborators and friends; and the crew for their hard work, dedication, and love for the project.

— Joshua Safran (@Anthologist) January 19, 2023
We are currently looking for another home, but in this climate, that might prove an uphill battle, and so if this is the end, at least we went out on the highest of highs.

— Joshua Safran (@Anthologist) January 19, 2023
ps. a big thank you to all the GG fans around the world. You're the reason we came back in the first place, and who knows, maybe the reason we will meet again. Much love.

— Joshua Safran (@Anthologist) January 19, 2023
---
Share this article