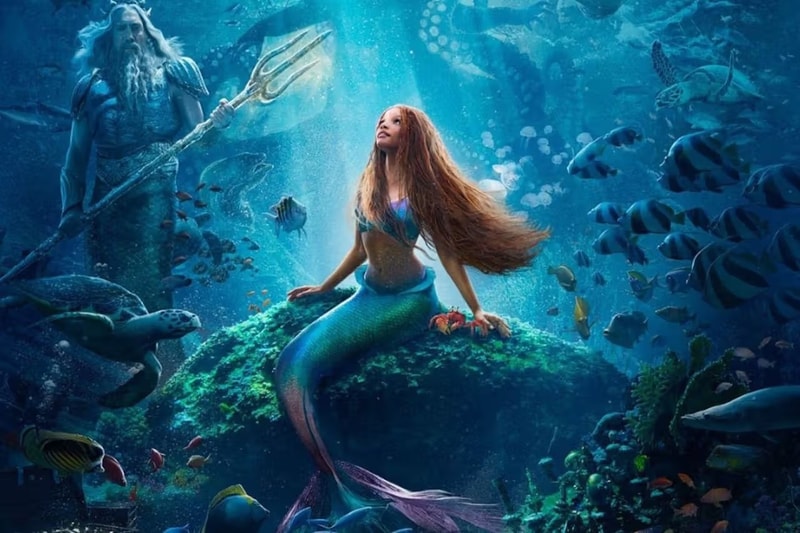 Film & TV
Halle Bailey Details How Playing Ariel in 'The Little Mermaid' Has Changed Her as a Person
The actor mentions race and other attributes.
Halle Bailey Details How Playing Ariel in 'The Little Mermaid' Has Changed Her as a Person
The actor mentions race and other attributes.
The live-action of The Little Mermaid hasn't even hit theaters yet, but it's impacted lives everywhere, including Halle Bailey's. The actor, who plays the titular role, talked about how playing Ariel has changed her.
"I think we all go through the things Ariel goes through — feeling uncertain but passionate about our future, knowing when we want something great for ourselves and what lengths we'll go to get it," Bailey recently told The Los Angeles Times. "This whole process was a lot on me, physically and mentally. I never thought I would ever be able to accomplish something like this, and coming out of it, I'm a very different person. I know now what I want for myself and my future."
She added, "Much like Ariel, honestly. Throughout this experience, I really feel like I learned a lot from her."
Bailey also elaborated on how being a Black actor influenced herself as well as her fans. "If I would have seen a Black mermaid when I was younger, it would have changed my whole life," she said of the film, which was one of her personal favorites growing up. "My whole perspective on how I feel about myself, my self-worth, my confidence, everything."
She continued, "The racism didn't surprise me. It's a little disappointing, but it's bound to happen. I didn't let it affect me and just focused on the positive response I was getting. This moment is so much bigger than any of that. Especially for the Black and brown babies out there, I hope they feel filled with love and confidence in who they are because it's essential that they see themselves in roles like these."
The Little Mermaid hits theaters on May 26.
---
Share this article