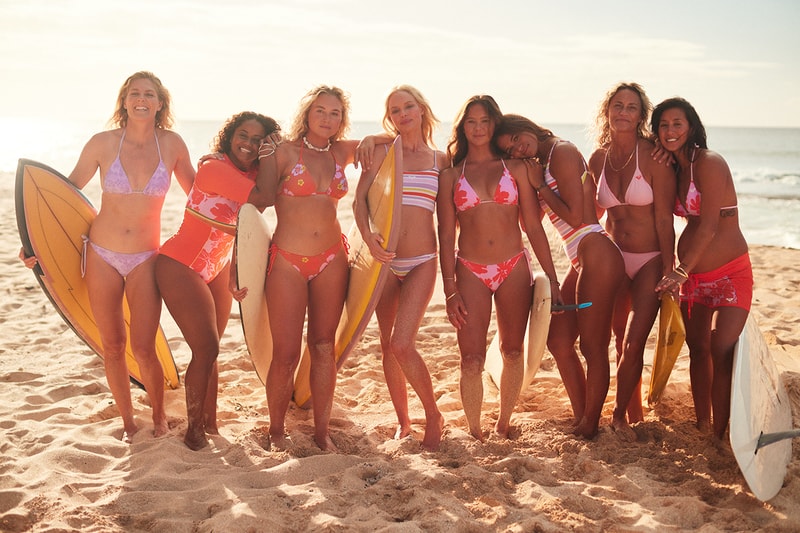 1 of 7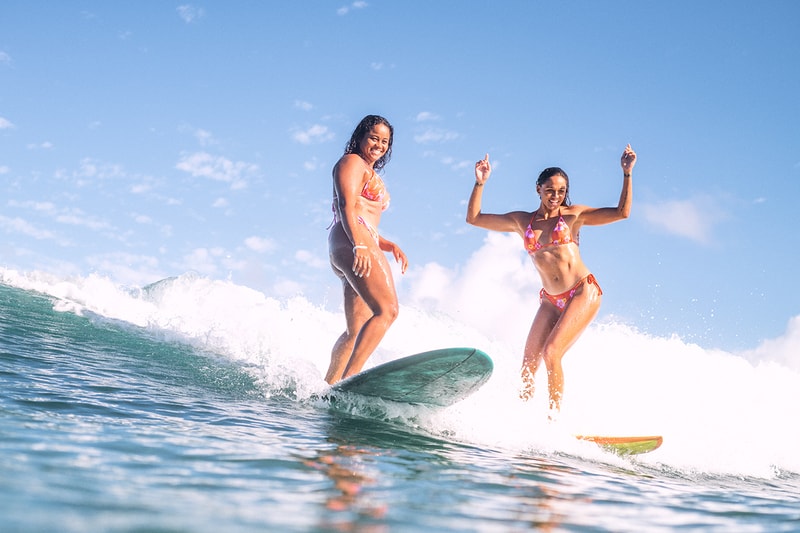 2 of 7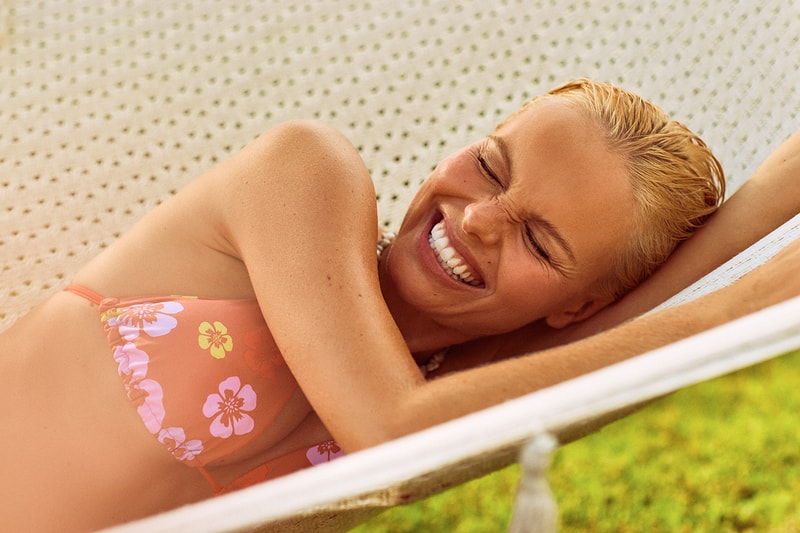 3 of 7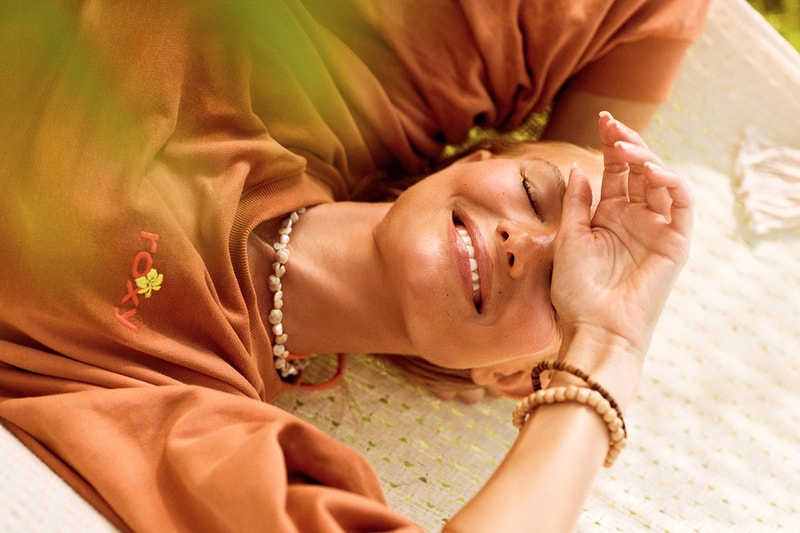 4 of 7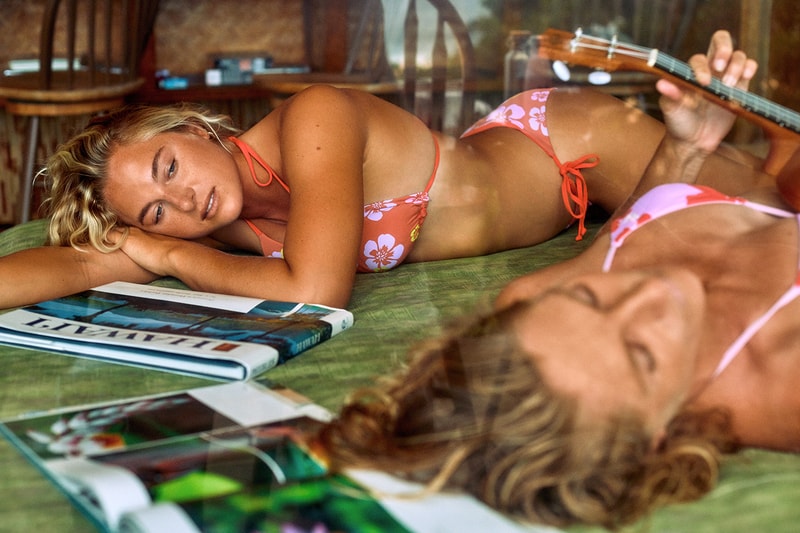 5 of 7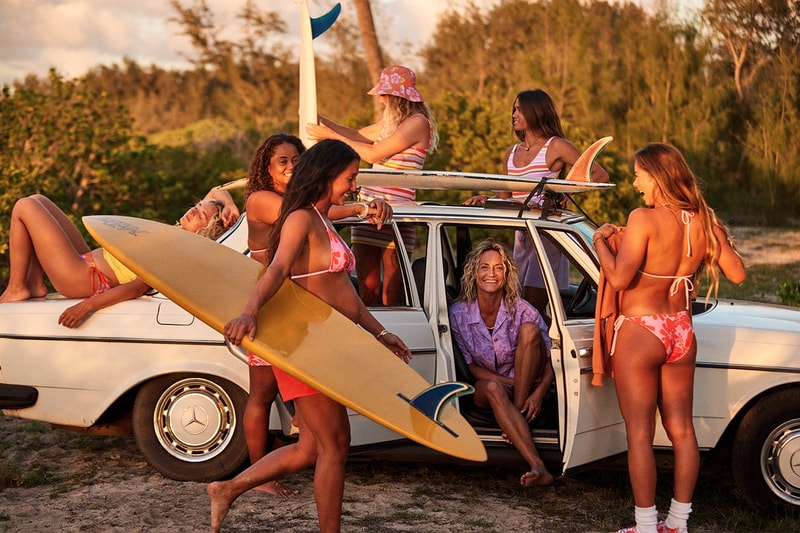 6 of 7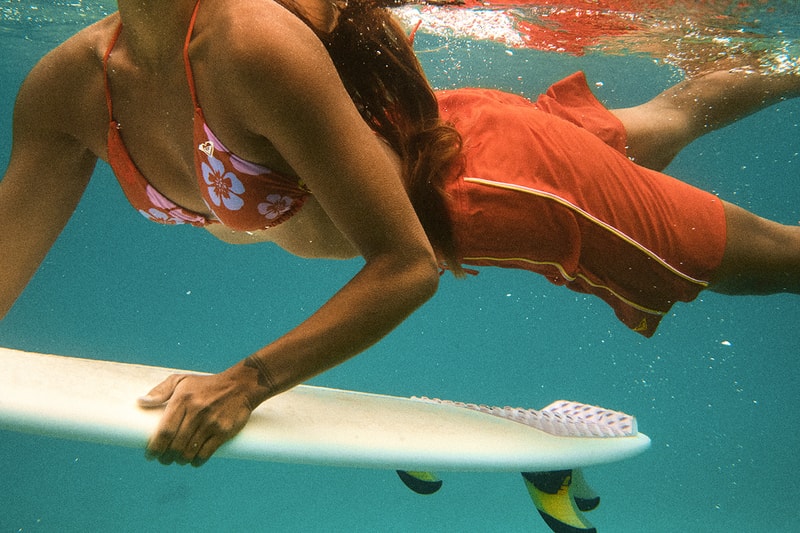 7 of 7
Fashion
ROXY x Kate Bosworth Debut 'Blue Crush'-Inspired Collection
Say aloha to the first-ever collaboration.
ROXY x Kate Bosworth Debut 'Blue Crush'-Inspired Collection
Say aloha to the first-ever collaboration.
For many of us, Kate Bosworth is the surfer girl as the actor starred in the iconic 2000s film, Blue Crush. Whether or not we lived near the beach or even knew how to ride a wave, the cult-classic Y2K movie instilled a love for all things sun, sand and pukka shells in us.
For the first time ever, Bosworth has collaborated with the quintessential surfer girl brand ROXY to unveil a fun and playful collection to celebrate the movie's twentieth anniversary. "I'm so thrilled to collaborate with ROXY on a collection that is so close to my heart and embodies the energy and optimism I share with the brand," Kate shares.
Vibrant floral triangle bikinis, easygoing cargo pants and tropical accessories capture the carefree and bold spirit of the movie that inspired so many to dive into the water. There was no better place to showcase the effervescent range than the North Shore of O'ahu. Joined by Kate is a club of women who have blazed wave after wave to champion women's surfing — 8x World Surfing Champion Stephanie Gilmore, 4x World Surfing Champion Lisa Andersen, 2x World Longboarding Champion Kelia Moniz, big wave rider Izzi Gomez, pro-surfer Bettylou Sakura Johnson, as well as free-surfers Suelen Naraisa and Maluhia Kinimaka.
"I feel really proud to see so many different women of all ages, sizes and walks of life now in the collection and feeling so good in it," Kate adds.
Continue scrolling to hear from Kate Bosworth on her first-ever ROXY collaboration.
What was the inspiration behind the collection?
It was important to me to have very grounded colors, alongside shades that gave a pastel-y, neon kind of feeling. The neons, of course, are a bit more '80s-inspired and give you that traditional wetsuit vibe, while the more neutral colors give it a more minimalist, relaxed quality that the '90s had sort of like, "Oh, I'll just throw on this oversized shirt with a bikini bottom." It sort of just feels easy and that felt very Blue Crush to me.
I remember a lot of earthy tones and mix and matching during early surf culture. I'd see a lot of mismatching in bikini bottoms and tops and somehow they still worked together. When I lived on the North Shore 20 years ago, it would have been very uncool for a surfer to be in a totally "matchy matchy" outfit. It was always board shorts with a printed top that almost clashed, but still looked really cool. Don't get me wrong — I love wearing matching bikini bottoms and tops, but the collection is designed for pieces to be worn and look seamless together.
What was it like working with ROXY, such an iconic surf brand?
ROXY really speaks for itself. They know what works for their customers and they are a very athletically driven brand, so it was important for me to work from a more fashion-forward place. My father was in the industry and I love it so much, so fashion a comfortable place for me. I came in bringing my own aesthetic to the brand and allowing ROXY to really communicate with me what works for their customers. It was important to marry my aesthetic with their functionality. I think when you're working with a brand who can stand on its own, their customers don't want to mess with something not fitting all of their expectations. I think that bridging the gap between my history with surfing and visual design, but meeting their functionality was a top priority.
I wanted things to fit and fit well. I wanted people to feel really confident in the designs and one of the things that I feel really proud of is seeing so many different women of all ages, sizes and walks of life now in the collection and feeling so good in it. I think that's the best thing that you can hear, even more than, "Oh, this is cool" or "I like it," but no "I feel confident and happy wearing the designs."
What's your favorite piece that you feel like is not gonna leave your rotation?
I really love the striped one piece because it can move in so many different worlds like from the North Shore of Hawaii to the Hamptons, to the Rockaways, San Trope and Malibu. It really works in so many different corners of the world. That being said, I do love the brown board shorts, they're so cool. I love anything that's really surf-driven that I can wear down the streets of New York. I would love to see these pieces start infiltrating cities far away from the beach.
---
Share this article