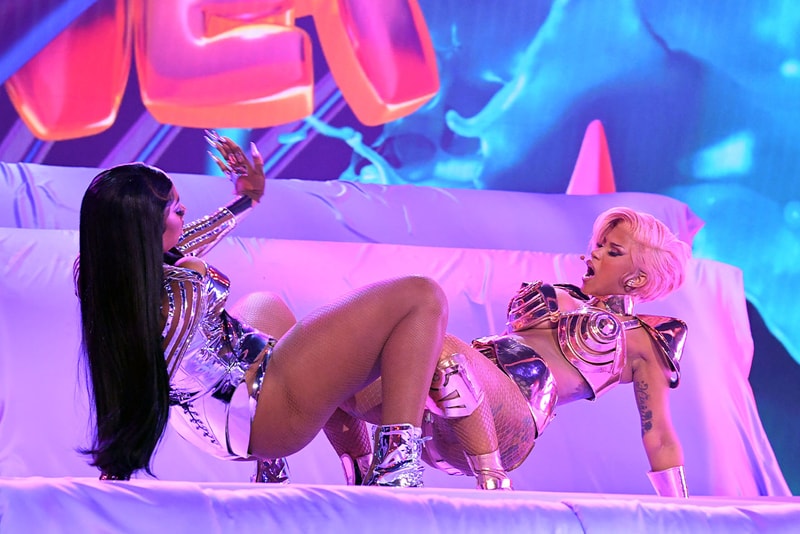 Sex & Dating
Ask a (S)expert: How to Unlearn Sexual Shame as a Sex-Positive Femme
Welcome to our new series led by Gigi Fong, Hypebae's in-house sex and dating editor.
Ask a (S)expert: How to Unlearn Sexual Shame as a Sex-Positive Femme
Welcome to our new series led by Gigi Fong, Hypebae's in-house sex and dating editor.
Welcome to your new safe space and Hypebae's first-ever sex and dating column, Ask a (S)expert. This new weekly series is led by Haitian-Chinese and LA-based sexpert Gigi Fong, Hypebae's in-house sex and dating editor.
Gigi is a former sex worker, boudoir artist and podcaster now hosting safe spaces for the Hypebae community. She specializes in all things sex-positive from unconventional dating to sexual pleasure for lovers of all identities.
To have your questions answered, visit our dropbox below and anonymously send your intimate inquiries from dating advice to sex tips and Gigi will give you the expert tea ♡
---
Hey girl! First, I really love your whole vibe. I love to see hoes claiming space and speaking their truth!! I have a request I would be super interested in.
I love having sex — a lot hehe — but lately, I feel emotions of guilt, shame and questioning of my sexuality. I've always had a very liberated opinion about sex but I feel like through external influences (i.e. other people) and some experiences, I start feeling kinda bad. How do you cope with feelings like these?
Hey bae! This is the perfect first question as shame is something we can all relate to. Whether you consider yourself "vanilla" or veer on the kinky side, sex and pleasure can feel tricky to navigate.
First, it's important to understand what your shame is rooted in. Usually, it's a combination of others' judgmental ideals – maybe even your own – and sh-tty sex education that doesn't allow people to feel empowered when it comes to sexual pleasure.
View this post on Instagram
To help combat shame, tap the benefits of sex-positive affirmations — or on a more fun note: good p-ssy affirmations. Affirmations are short statements that boost your self-perception. You can create your own based on the ideals you're trying to unlearn. Or, you can grab a few from below.
Here are five sex-positive affirmations for your sexual wellness routine.
1. My sexuality is nothing to be ashamed of.
2. I feel empowered within my sexuality.
3. Communicating my sexual needs feels natural and welcomed.
4. I exude sexual confidence.
5. I create safe spaces for my sexuality to flourish.
---
Share this article