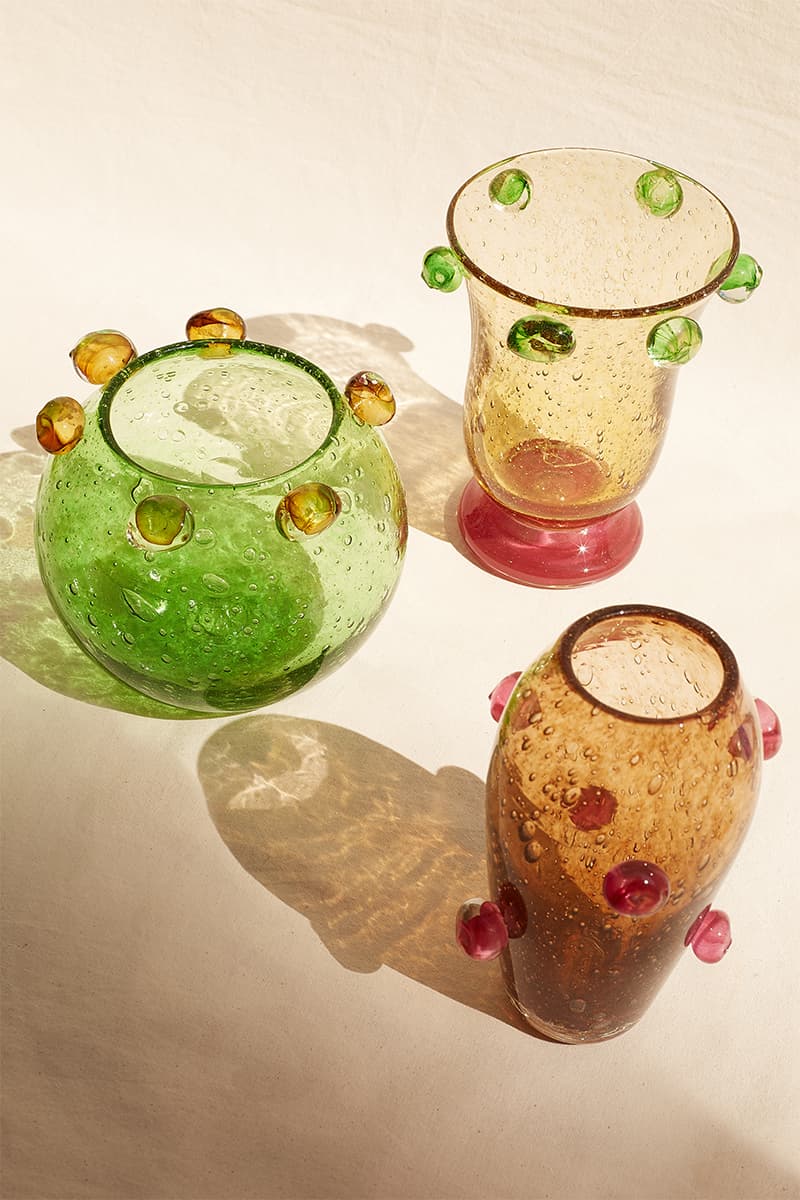 1 of 11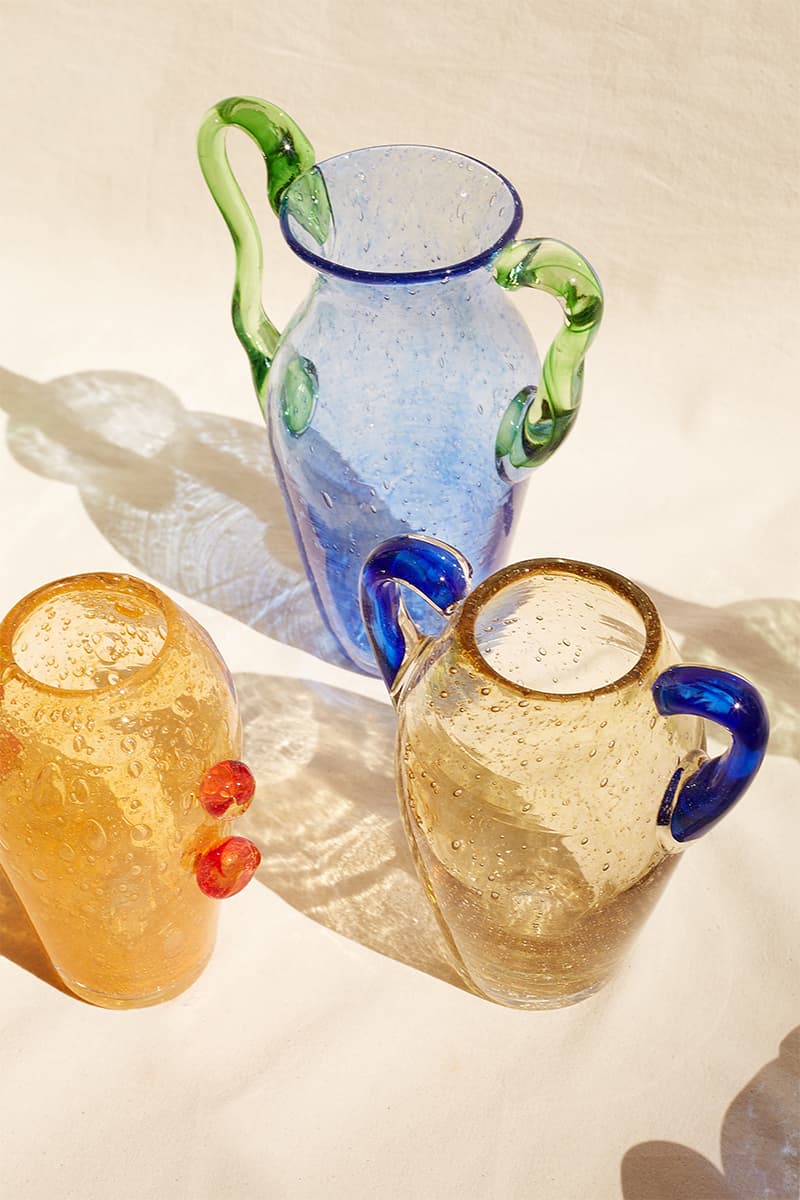 2 of 11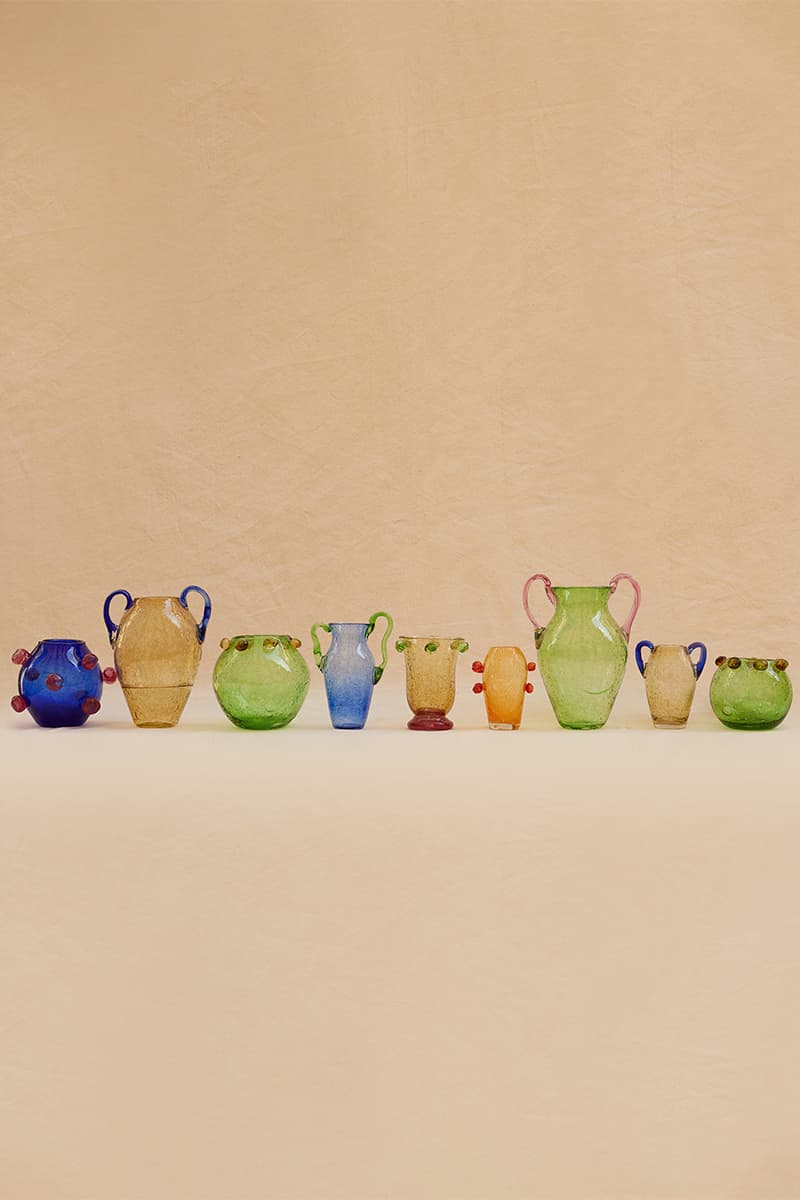 3 of 11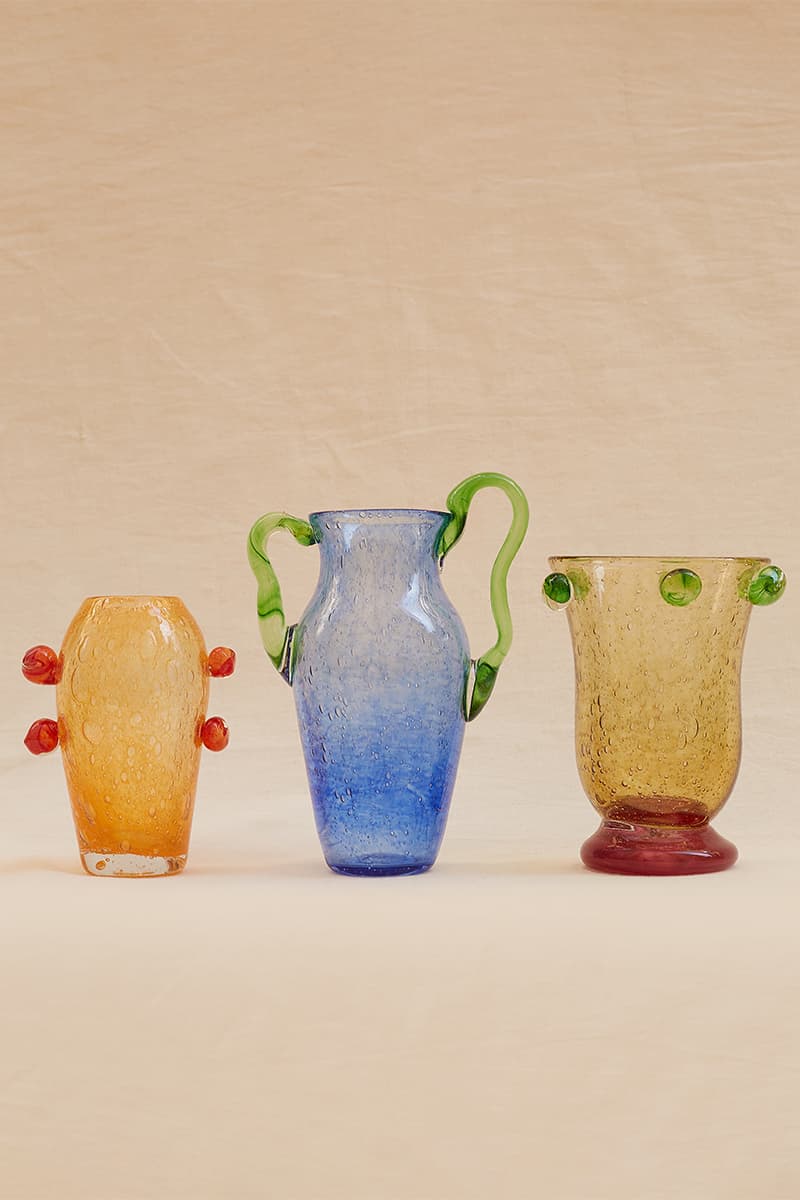 4 of 11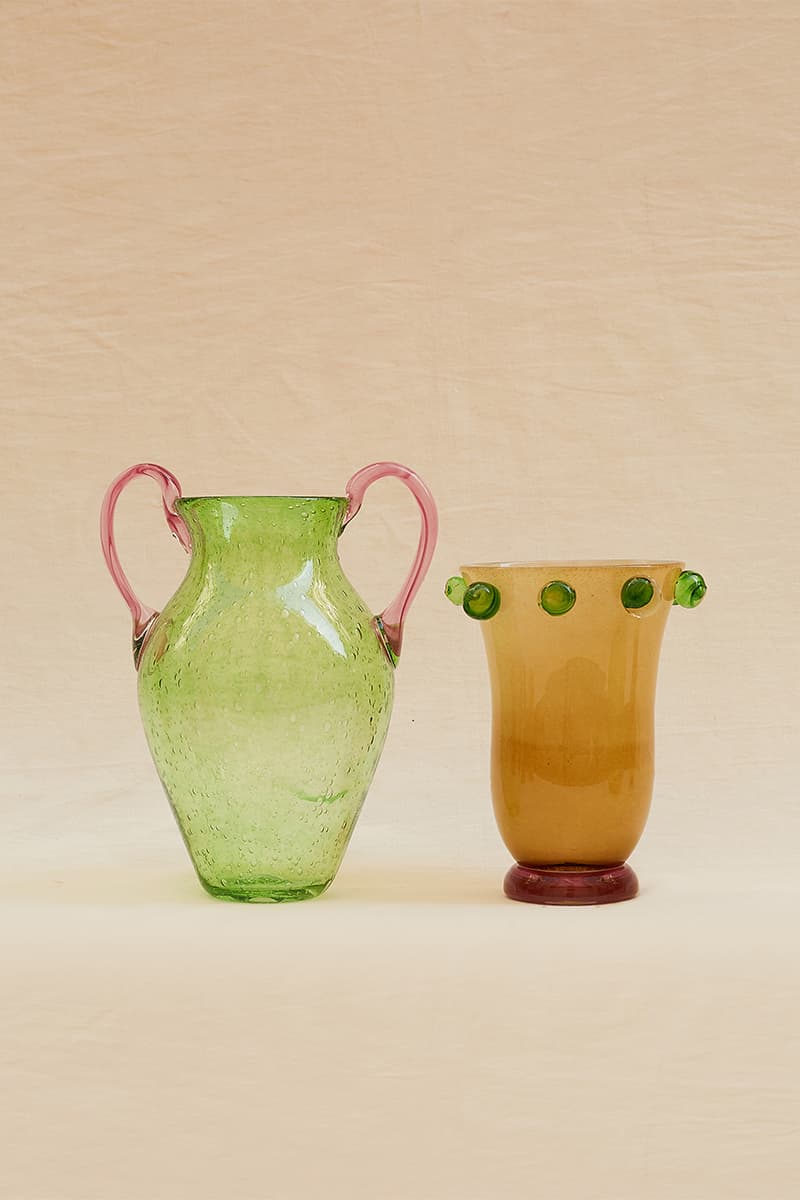 5 of 11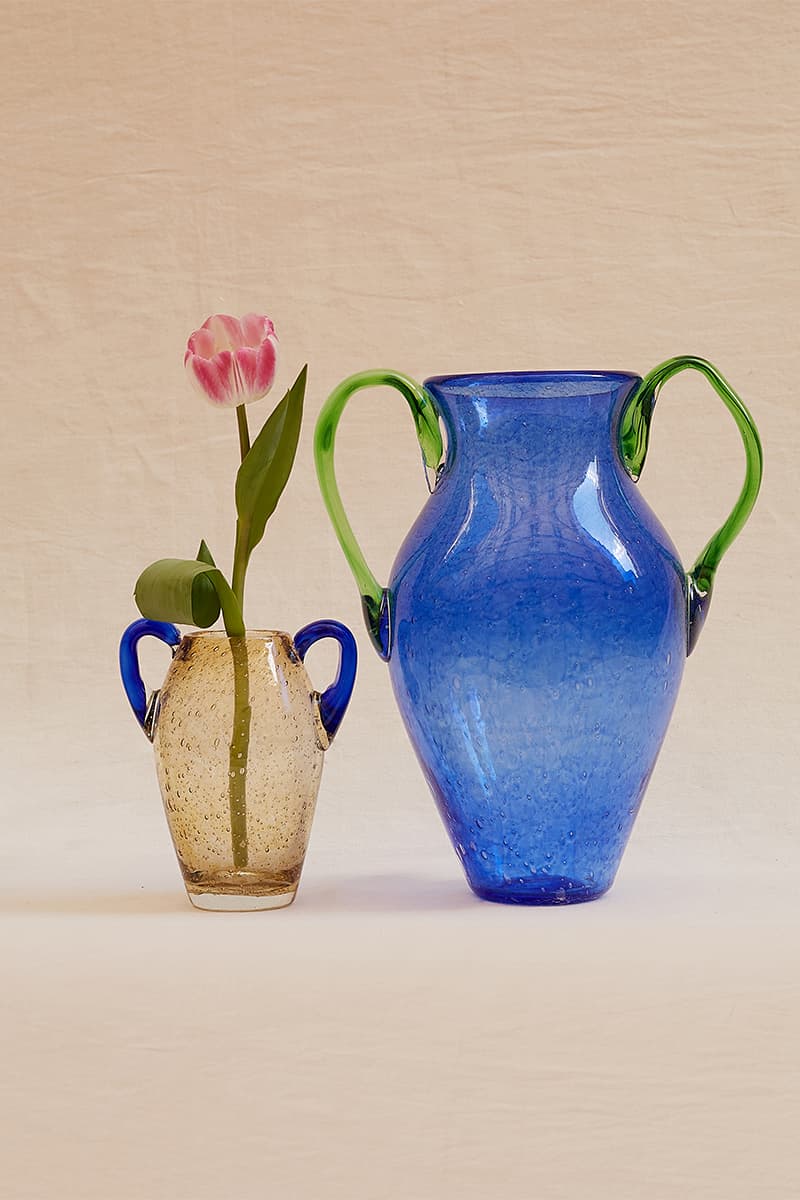 6 of 11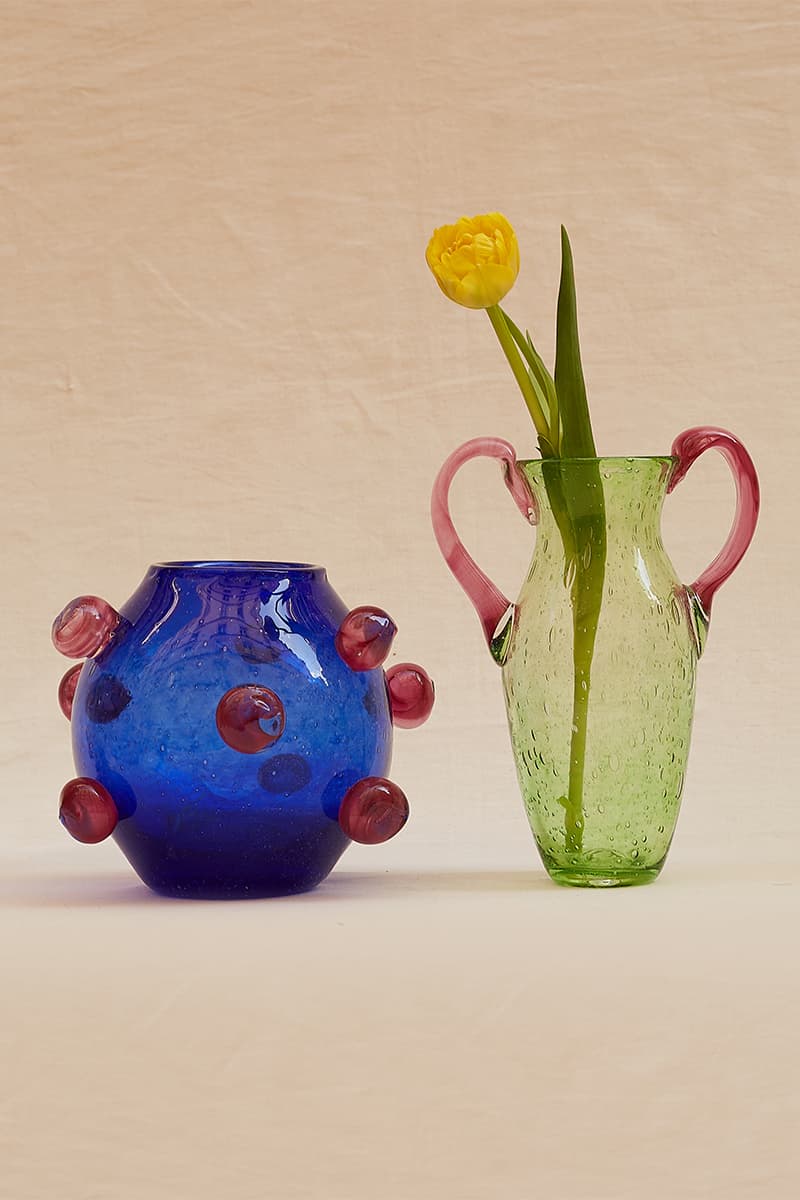 7 of 11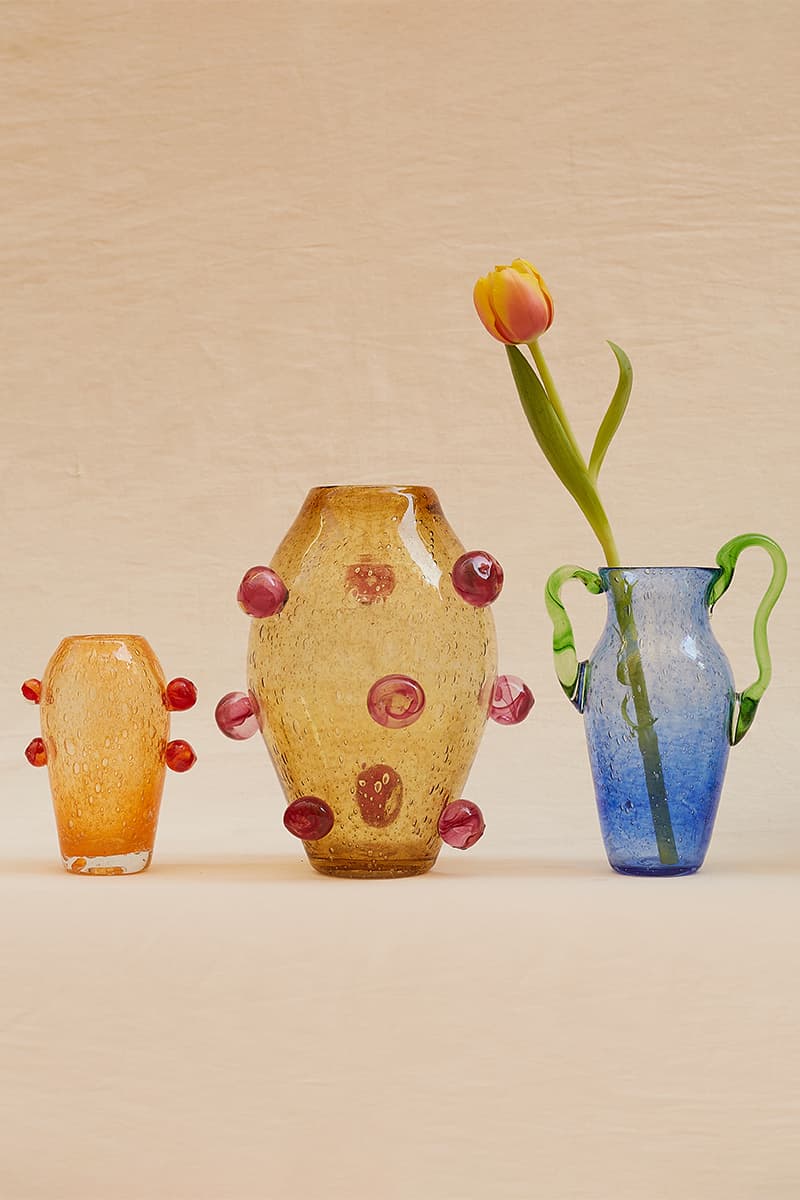 8 of 11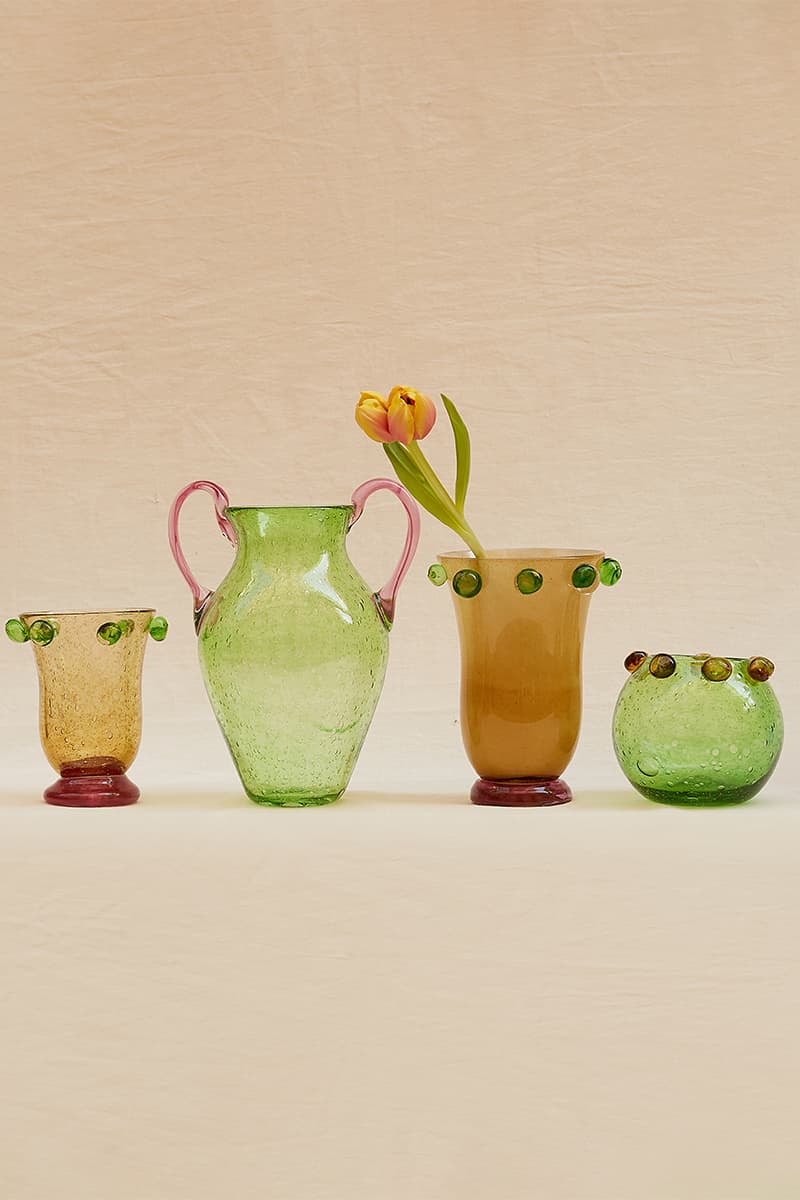 9 of 11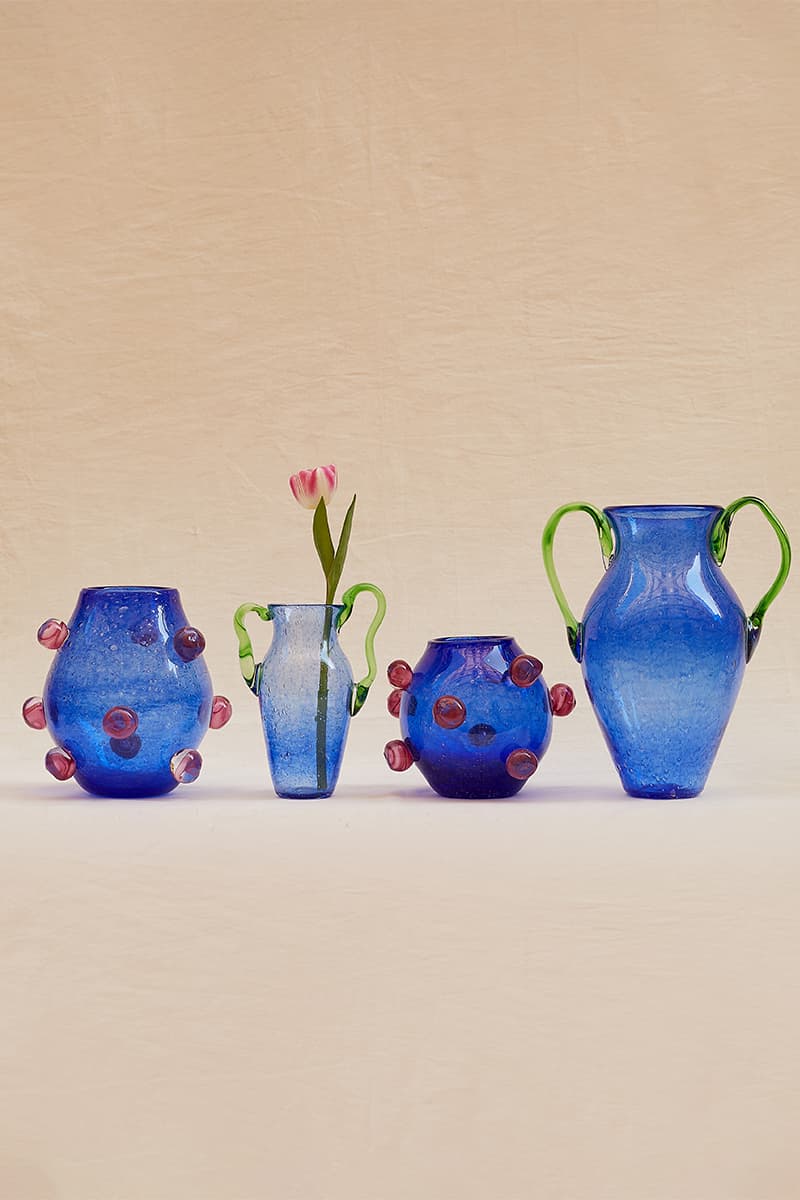 10 of 11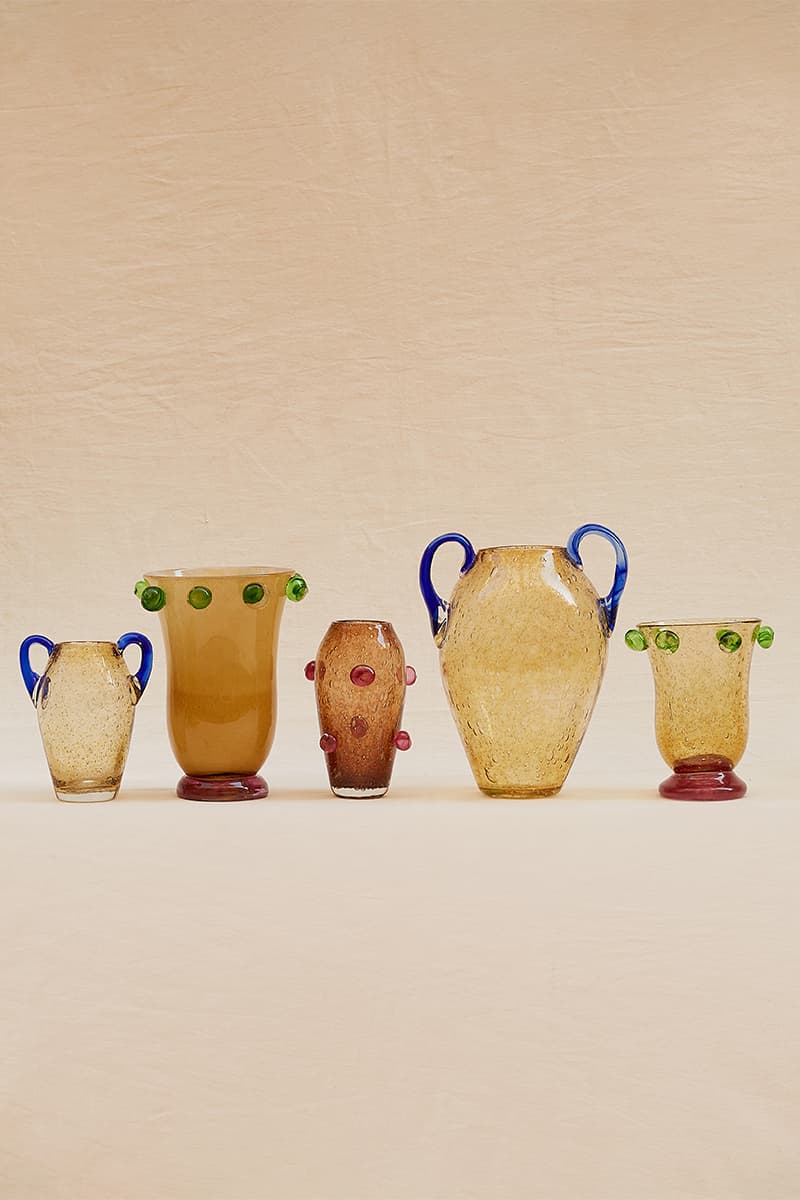 11 of 11
Art & Design
Sophie Lou Jacobsen Looks Under the Sea for Glassware Collection
In collaboration with La Romaine Editions.
Sophie Lou Jacobsen Looks Under the Sea for Glassware Collection
In collaboration with La Romaine Editions.
French-American designer Sophie Lou Jacobsen dives down deep for her coral reef-inspired glassware collection.
Made in collaboration with Paris-based homeware brand La Romaine Editions, the 16-piece vase range brings mermaidcore into your home with a vibrant array of decor. Arriving in shades of yellows, greens, blues and reds, the handblown glass mirrors the natural shapes found in the deep blue sea.
Created using a technique called "bolle" or "bullicante," the assortment of glass pieces boast playful bubbles, mimicking air trapped in water. "The collection is a true collaboration of design languages and our shared love of beauty with whimsical motifs and design details that are signature to my work, created by the hands of La Romaine Editions' talented glassblower," Jacobsen shares in an exclusive press release. "Bubble glass is a strong and tactile material reminiscent of mid-century Murano glass art and I am beyond thrilled by the opportunity to work with La Romaine Editions to bring these designs to life."
Accompanying the glassware is a set of tableware designed by La Romaine Editions founder Pauline Vincent, Jacobson's former high school classmate, as well as a spatial installation by New York-based design studio, Sunfish NYC.
The Coral Collection is now on view at NYCxDesign at Beverly's NYC, which takes place across the city from May 18 through to 25.
Beverly's NYC
27 Orchard Street
New York, NY
---
Share this article