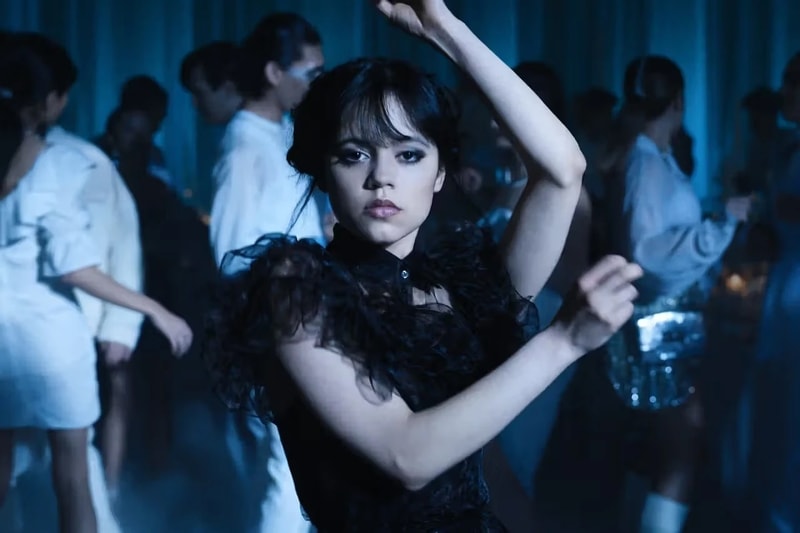 Film & TV
'Wednesday' Season 2 Is Ditching the Romance Plot — Here's Why
Actor Jenna Ortega continues to fine tune her character after "no sense" claims.
'Wednesday' Season 2 Is Ditching the Romance Plot — Here's Why
Actor Jenna Ortega continues to fine tune her character after "no sense" claims.
In a new interview, Jenna Ortega dives into the love life of her Netflix character, Wednesday.
After a successful first season, Ortega revealed that one aspect of the series made "no sense" to her: her character's love life — and fans agreed. Luckily for those fans, Ortega has already begun pitching for the next season. "We've decided we want to lean into the horror aspect of the show a little bit more," she told Fanning. "Because it is so lighthearted, and a show like this with vampires and werewolves and superpowers, you don't want to take yourself too seriously."
As a result, Season 2 will focus more on horror, than romance. "We're ditching any romantic love interest for Wednesday, which is really great," she said. Although the series was produced by Tim Burton, Ortega was given more creative freedom than most actors on set. "I'm just so curious. I want to see the outfits, new characters that are coming in, scripts, and they were gracious enough to let me put the producer hat on."
Ortega stated this feels more organic to the character she's embodied and to avoid last minute "unprofessional," changes, she' wanted "to get ahead of the curve and make sure that we could start the conversations earlier."
"With a character like Wednesday, who is so beloved and such a legend, I just really didn't want to get her wrong," she closed.
For more film and TV news, Twitter reacts to Marshawn Lynch in the queer film, Bottoms.
---
Share this article