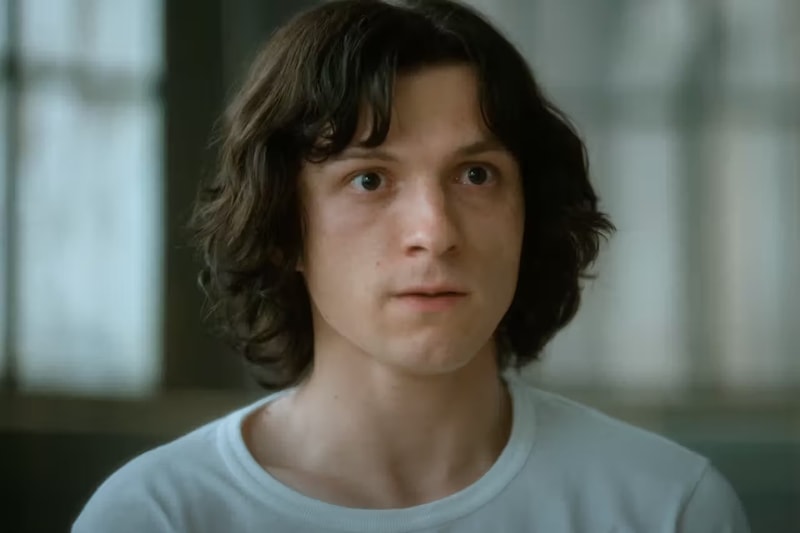 Film & TV
Tom Holland Announces He's Taking a Break From Acting for His Mental Health
Due to the impact of his role in 'The Crowded Room.'
Tom Holland Announces He's Taking a Break From Acting for His Mental Health
Due to the impact of his role in 'The Crowded Room.'
Tom Holland is taking a break from acting for a year. The British actor revealed that his role in The Crowded Room impacted him so much that he decided to take some time off.
"I loved the learning curve of becoming a producer. I'm no stranger to hard work, I've always lived by this idea that hard work is good work. I really enjoyed it but then again, the show did break me. There did come a time when I sort of was like, 'I need to have a break,'" he told Extra in a new interview. "I disappeared, I went to Mexico for a week and had some time on a beach. and lay low. And I'm now taking a year and that is a result of how difficult this show was. "
Holland portrays Danny Sullivan (pictured above), who is loosely based on Billy Milligan. He also serves as a producer on the Apple TV+ series.
About his plans during his break, Holland said, "I've done a little bit of traveling. I had an amazing time. I've been seeing my family, seeing my friends. I've been playing golf. I've been going to the garden center and buying plants and doing my best to keep them alive. I've just been trying to be a regular bloke from Kingston and just relax."
The Crowded Room premieres on June 9 on Apple TV+. Check out Holland's recent interview below.
---
Share this article