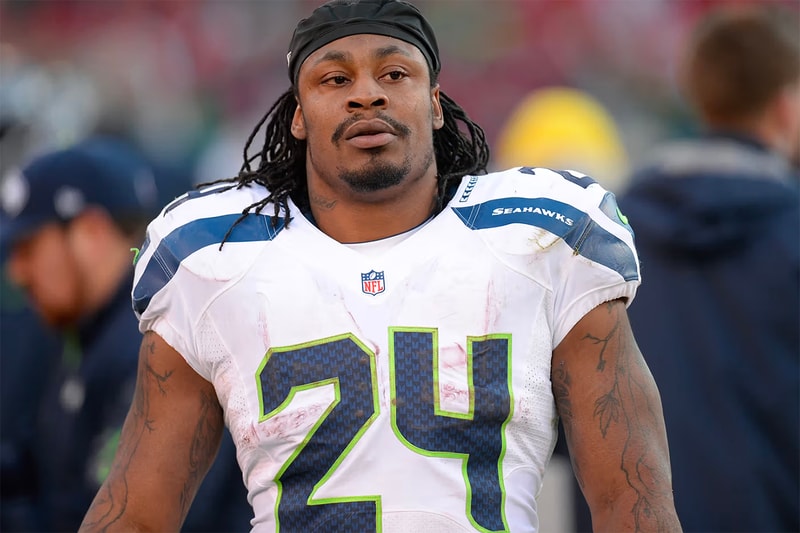 Twitter Reacts to Marshawn Lynch in Queer Film, 'Bottoms'
Yes, you read that correctly.
NFL player Marshawn Lynch poses on the official flyer for upcoming LGBTQIA+ film Bottoms — and his male fans are rather confused.
Premiering August 25, Bottoms is a coming-of-age film for queer teens. Already premiered at SXSW, the film garnered positive reviews from the queer community.
However, Lynch's fans are questioning how the collaboration came about, and also, what to expect from a film created by the mind's behind Cocaine Bear and Pitch Perfect. But, it does appear casting a known cis man is working in the film's favor as his fanbase is eating it up.
Here's what Twitter has to say:
— Jinx's Social Worker🈳 (@JinxSocialWork) June 5, 2023
he's already been acting, his character in Westworld is pretty awesome

— Jon (@Jonnywalking2) June 5, 2023
Marshawn Lynch in it?? Imma give it a play 😂

— My Drawls R Around My Ankles (@TheLastDiety32) June 5, 2023
Marshawn Lynch is a left field for this movie 😭 pic.twitter.com/vIkySkYcZN

— SYTH! ∞ (@PossiblySyth) June 5, 2023
the hand placement pic.twitter.com/XPwEtypxFr

— bitchless bisexual (@smthngintherain) June 5, 2023
We will be seated! pic.twitter.com/joYWwFaudW

— crab rangoon fan account (@natebobphil) June 5, 2023
---
Share this article