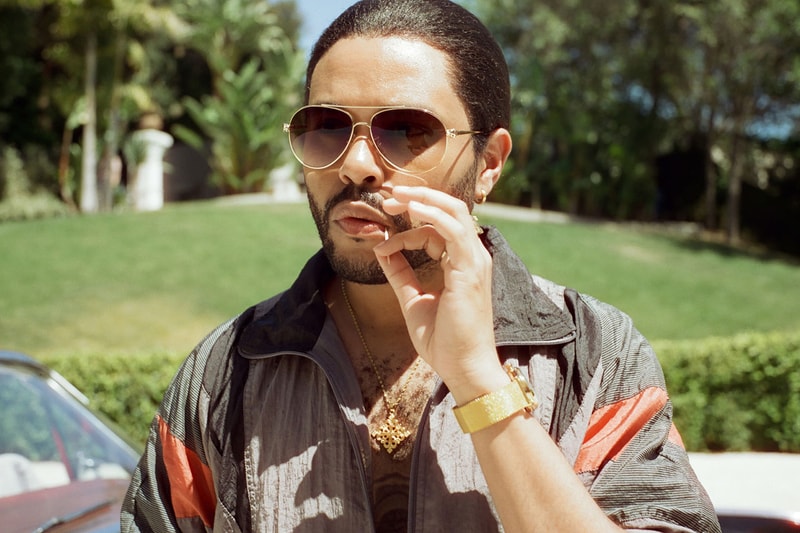 Entertainment
Twitter Can't Get Over The Weeknd's "Nasty" Quote In 'The Idol'
And honestly? Neither can we.
Twitter Can't Get Over The Weeknd's "Nasty" Quote In 'The Idol'
And honestly? Neither can we.
Episode two of The Idol has come and gone, and this week, the majority of the conversation online has centered around one "nasty" scene in particular…
The moment in question sees Jocelyn (played by Lily-Rose Depp) naked and blindfolded while Tedros (aka The Weeknd) orders her to fulfil his uh, unique, sexual fantasies. At one point, he orders the star to "F-ckin' stretch that tiny, little p-ssy," which, understandably, left some fans with a lingering ick.
The series had already received some pretty controversial reviews and comments prior to its release, which only heightened after the show landed on our screens last week. After episode one aired, viewers were pleased by the addition of BLACKPINK's Jennie, disappointed by the so-called "sex" scene and intrigued by the show's disillusioned proximity to reality — not forgetting the killer outfits and unique filming locations, of course.
Overall, fans have been quick to comment on Abel Tesfaye's acting skills and the sheer amount of sex scenes in the show, but it appears that this week's dialogue took things to the next level.
Take a look at what fans had to say below, and stay tuned for next week's episode landing on HBO in the US and Now in the UK.
me watching the weekend makin a damn fool of himself tryna act sexy #TheIdolHBO pic.twitter.com/K3Dml8wNOY

— Zaire🥱 (@Zaire29154748) June 12, 2023
I'm honestly really sad we didn't get the original show we were supposed to that focused more on Jocelyn and less on Tedros. The first half of this episode was so much better than that last half. Let's see how it ends #TheIdolHBO pic.twitter.com/uLydXGboGS

— Luis (@CultureElixir) June 12, 2023
The last few minutes of the episode was just this all over again like pls stop 😭#TheIdolHBO pic.twitter.com/LGH7VAYD7b

— bitchirunthisshit (@jakhira_j) June 12, 2023
So I just finished The Idol episode 2 and I realized that everything without Tedros is actually really good. If they focused more on Jocelyn and her team and made Tedros just a minor side character, the show would be 👌🏾#TheIdolHBO

— Hotter than a blueberry flame (@CandicemayMay) June 12, 2023
I would like to ask the actors who filmed this show how it feels to live without a single grain of discomfort because I experienced the nastiness and shame more than ever in my life in just 40 minutes #TheIdolHBO #TheIdol pic.twitter.com/Yj820Iq4gk

— marija (@holysasmaz) June 6, 2023
Idk if #TheIdolHBO was going for sexy or creepy in the 2nd half of ep 2 but it failed on both counts cuz I found the dialogue to be hilariously cringey. I genuinely think Rachel Sennott and Lily Rose Depp are very talented but this show is just a mess.

— Kevin Marques (@Marquesman83) June 12, 2023
---
Share this article