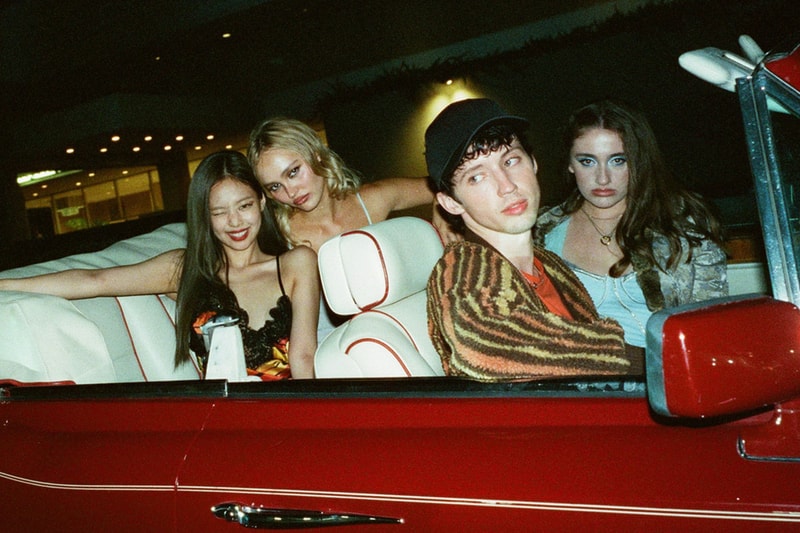 BLACKPINK's Jennie Officially Makes Her Acting Debut in 'The Idol'
And she slayed.
BLACKPINK member Jennie made her official acting debut last night as fans gathered around to watch the first episode of HBO's The Idol.
Playing the character of Dyanne, a backup dancer and friend to struggling artist Jocelyn (played by Lily-Rose Depp), Jennie features in the first episode in multiple dance scenes, alongside in conversation with Euphoria star Alexa Demie. Speaking about filming the dance scenes, Jennie said "I didn't have a lot of time to learn the choreography for the dance scenes. But thankfully, I do this all the time, so it came naturally to me."
Being able to draw from her successful music career was so important for the artist, something The Weeknd is also grateful for. In a recent interview with Apple Music, the co-creator explained, "It's important that we got someone like Jennie who understands this world. A lot of these musicians, like myself, are non-actors, and we all understand the world. We're all tapping into a place. And I think Jennie does it incredibly well on the show. I'm really proud of her."
Alongside its musical nature, the show's sex scenes have been the talk of the internet since the first inkling of the show surfaced online. According to the BLACKPINK star, being on set "definitely was a challenge." Speaking to WWD, the actor said "I've never experienced anything like that before. It was like breaking a wall for me. "
"[Rose-Depp] really helped me a lot," Jennie continued. Telling me about scenes, and it was very comforting to have her there. She just taught me to express myself and be comfortable with myself, to not be scared."
Take a look at Jennie in action below, and head to HBO to watch the first episode of The Idol.
JENNIE RUBY JANE IS DYANNE
pic.twitter.com/TPj34m2luv

— ٰ (@jnkrated) June 5, 2023
---
Share this article