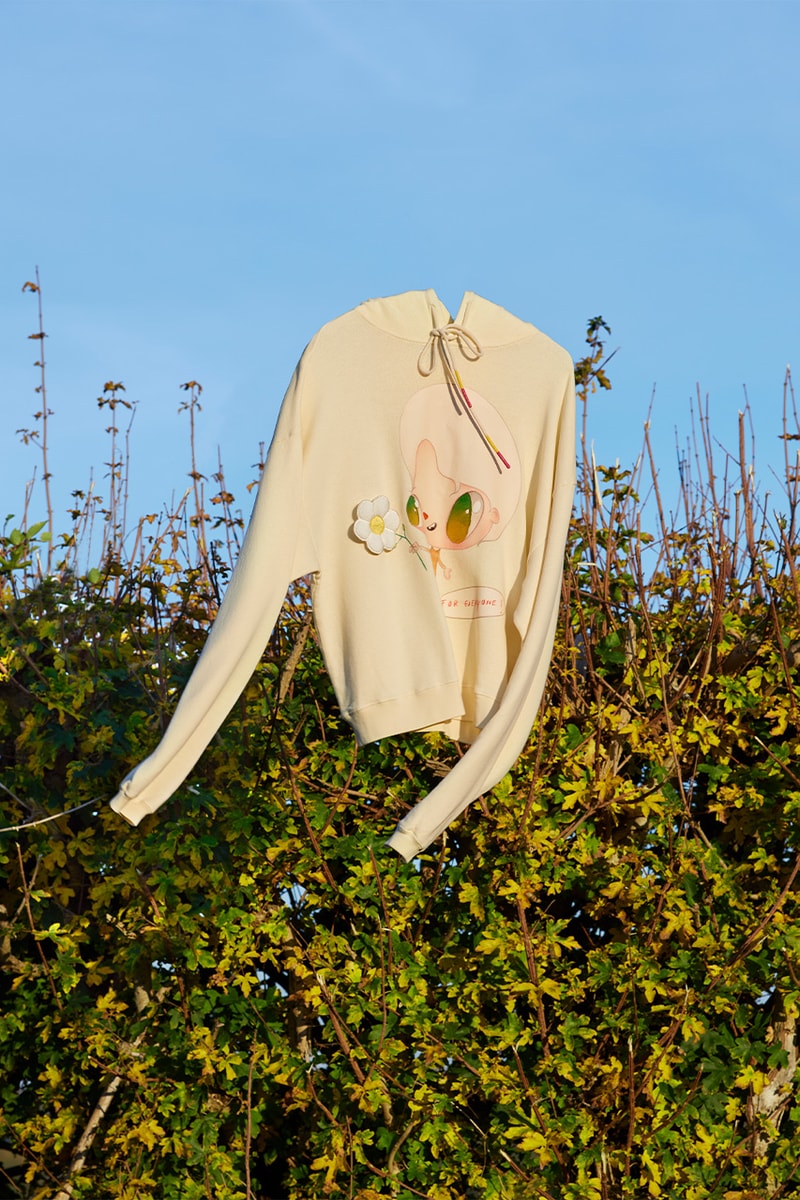 1 of 4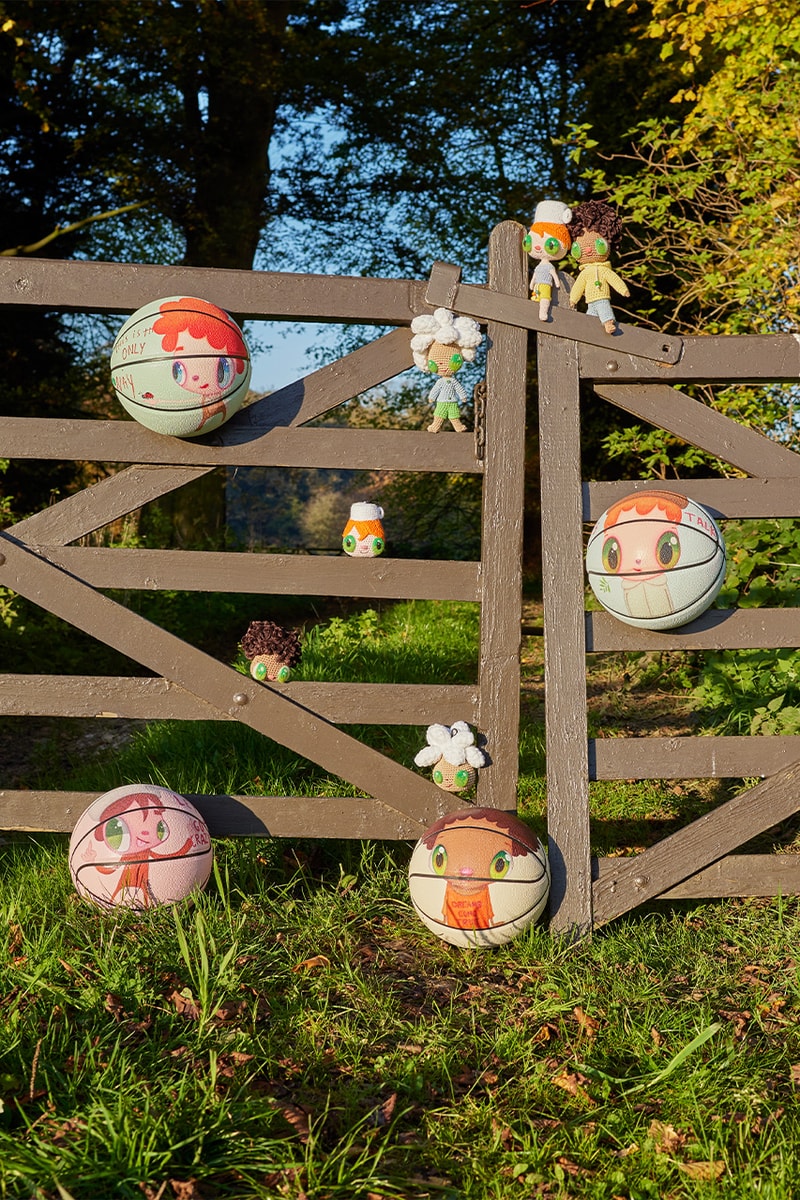 2 of 4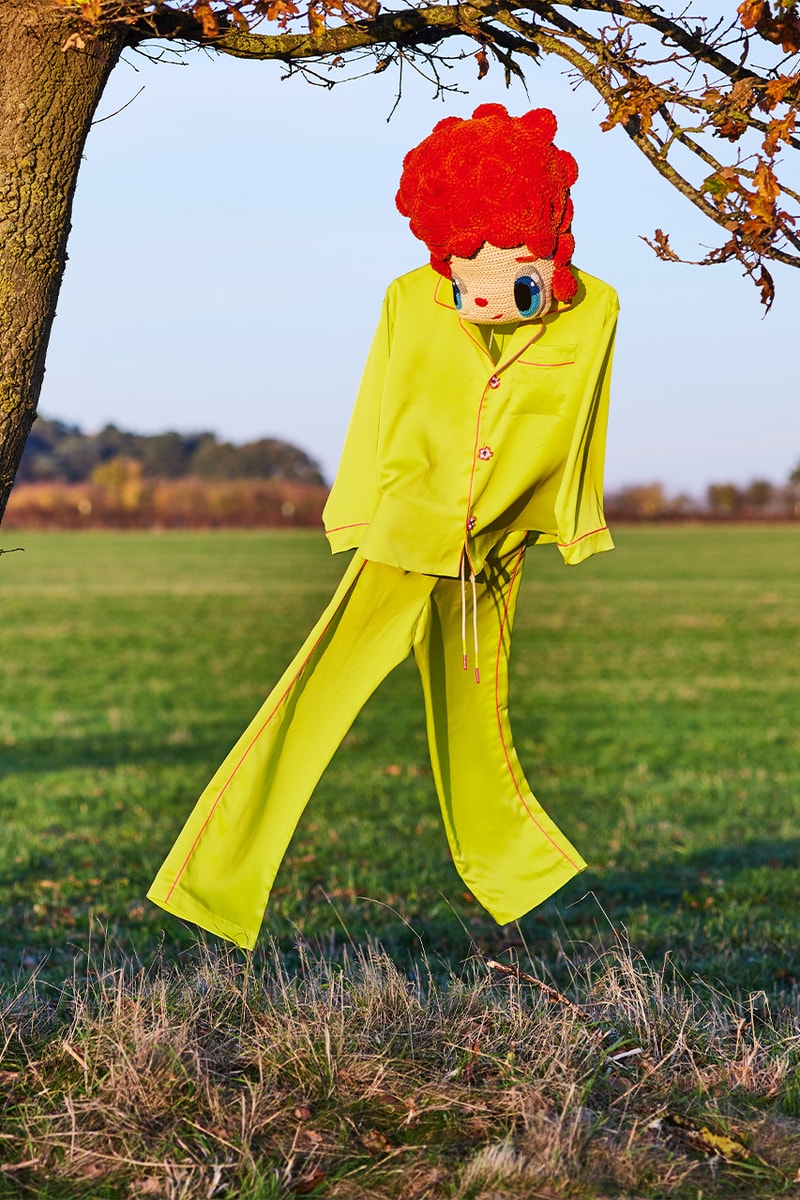 3 of 4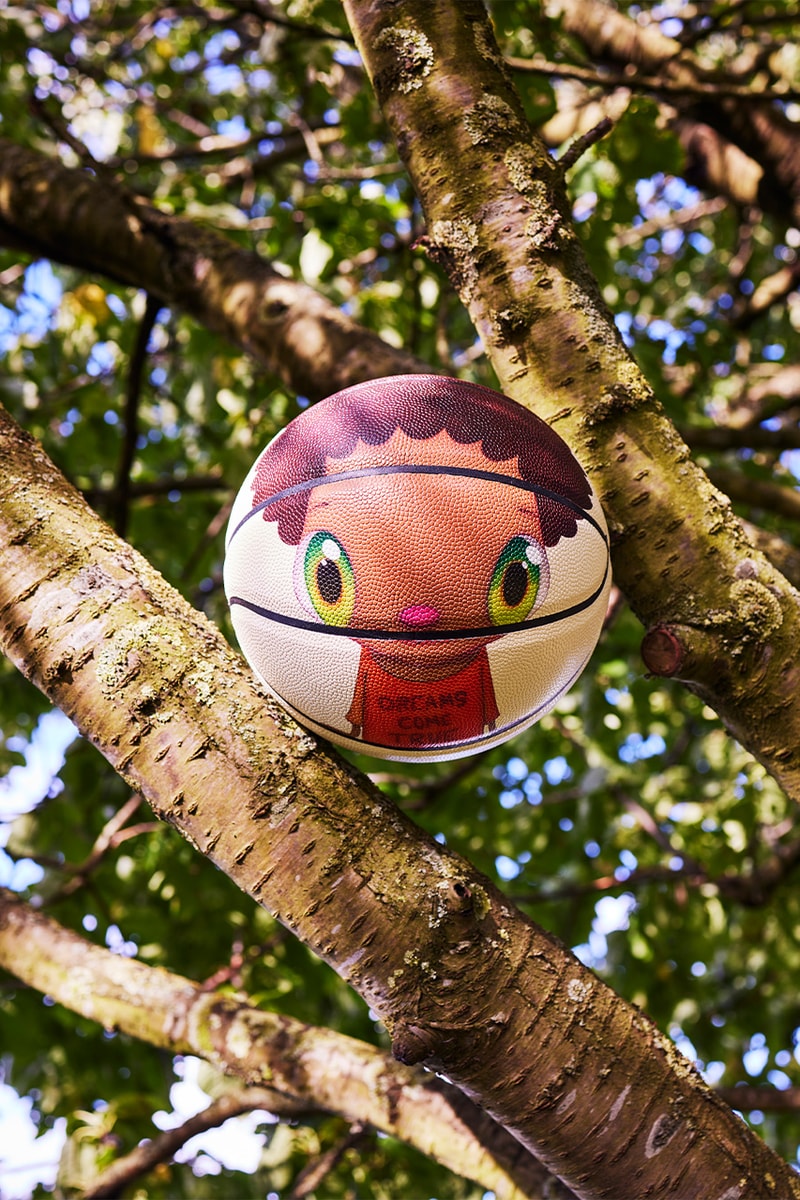 4 of 4
Fashion
Big-Eyed Characters Star in Mira Mikati and Javier Calleja's Second Collaboration
Including crochet cushions, keyrings, basketballs, a table tennis bat set and a play table.
Big-Eyed Characters Star in Mira Mikati and Javier Calleja's Second Collaboration
Including crochet cushions, keyrings, basketballs, a table tennis bat set and a play table.
A new drop is on the horizon, the result of the collaborative efforts between London-based, Lebanese designer Mira Mikati and Spanish sensation Javier Calleja. Drawing inspiration from Calleja's iconic big-eyed characters, the limited-edition capsule collection seamlessly combines Mikati's love for vibrant colors with Calleja's unique artistic philosophy.
Originally from Malaga, Calleja is renowned for his ability to captivate audiences through skillful drawings, sculptures and installations that play with scale and perspective. However, it is his endearing big-eyed boy characters that steal the show, becoming the heart and soul of his art–a signature touch that effortlessly evokes emotions and brings a smile to your face. Calleja's creations embody resilience, encapsulating the notion that even in the darkest of times, a glimmer of hope remains.
Meanwhile, Mira Mikati is celebrated for her vibrant aesthetic and successful collaborations, having previously worked alongside renowned artists such as KAWS, Gabriela Noelle and Mr. Notably, she also formed a notable partnership with Hublot during the FIFA World Cup Qatar 2022. Now, Mikati joins forces once again with Calleja, building upon the incredible success of their initial collaboration that left fashion enthusiasts yearning for more. Together, they present a collection that seamlessly merges the worlds of art and fashion.
This upcoming collection showcases a meticulous fusion of Mikati's vivid colors and Calleja's iconic big-eyed characters. It features an array of meticulously crafted pieces, including embroidered bombers, trench coats with knitted panels, printed ponchos with hoods and classic shirts adorned with intricate embroidery. These offerings provide just a glimpse of what awaits. Calleja's characters are brought to life through the skilled use of artisanal knitting and fabric printing techniques.
Mikati's design sensibilities beautifully complement Calleja's artwork, resulting in a harmonious blend of softness, craftsmanship and vibrant flair. The collection exudes a sense of tranquility and playfulness, accentuated by a palette of pastel hues and unwavering attention to detail. However, the collaboration extends beyond clothing alone; it encompasses a range of eye-catching accessories. From crochet cushions and keyrings to colorfully bursting socks, basketballs, a table tennis bat set and a play table, the collection offers a delightful array of options. To add an extra touch of whimsy, the collection will also feature collectible miniature crochet figurines.
The Mira Mikati x Javier Calleja second collaboration is set to be released June 5, with prices ranging from $100 to $5465 USD. Preview some of the enticing offerings in the gallery above and subscribe for premier access through Mira Mikati's website.
In other fashion news, Stella Mccartney taps stylists Mina Galan and Morena Salas for Pride.
---
Share this article