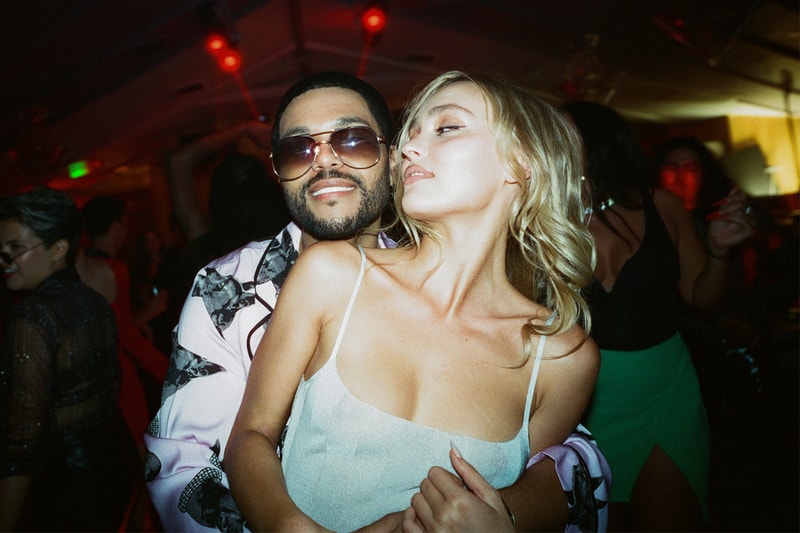 Film & TV
Intimacy Coordinator Feels "Betrayed" By 'The Idol' Scene
Marci Liroff reflects on *that* scene in Episode 1.
Intimacy Coordinator Feels "Betrayed" By 'The Idol' Scene
Marci Liroff reflects on *that* scene in Episode 1.
HBO's new show The Idol has had a questionable run after only airing two episodes — and rumors it won't return for Season 2. According to intimacy coordinator, Marci Liroff, the show is not amusing for several reasons.
In Episode 1 of the series, main character Jocelyn is on set and expresses she's willing to be nude in the scene — after hearing others onset express how "important" it is for the shot. As the intimacy coordinator within the show shared, the agreed upon contract could not be changed without a few days notice, to avoid anyone on set feeling pressured to perform.
In the episode, the characters begin to argue about who should be able to change the script, and before you know it, a member of Jocelyn's team locks the intimacy coordinator in the bathroom.
Intimacy coordinator Marci Liroff was not here for that scene and rightfully so. "To be honest, I had a very visceral reaction. I was appalled. I'm not alone in this, in terms of my intimacy coordinator communities: We look at HBO as our stalwart home, so to speak…"
After the #MeToo movement, HBO made it a standard to feature intimacy coordinators on set and ensure the safety of everyone included in the scene. "It set a standard, and many other streamers and networks have followed along," she continued. "So I felt really betrayed that they were making fun of us and the job. They were using us as the butt of the joke."
"I have been in some situations where there's a lot of pushback from a director or producer who doesn't quite understand what we bring to a set," she continued. "This job is very nuanced and complex. It's very hard to explain, in one scene, what we do," Liroff concludes. "And that scene used us as the butt of a joke, at the end of the day."
Unsurprisingly, the series may not return according to rumors.
In other news, here's how to safely explore the series' love for ice cube sex.
---
Share this article