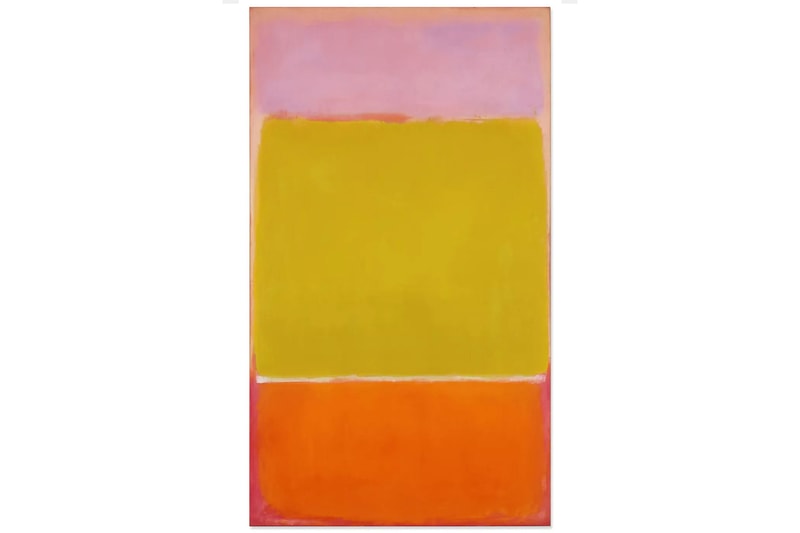 Art & Design
Fondation Louis Vuitton to Celebrate Mark Rohtko's Legacy With Monumental Retrospective
The first in France in almost 25 years.
Fondation Louis Vuitton to Celebrate Mark Rohtko's Legacy With Monumental Retrospective
The first in France in almost 25 years.
Paris's Fondation Louis Vuitton, currently showcasing works by Andy Warhol and Jean-Michel Basquiat, will soon turn its focus to American painter Mark Rothko with a comprehensive retrospective, the first in France since 1999.
The exhibition, titled "Mark Rothko," will trace the artist's career from his early landscapes and lesser-known figurative paintings to his iconic color-field works. Over 115 pieces from major institutions and private collections worldwide will be featured, including Rothko's renowned 1958 wall paintings commissioned for the Four Seasons restaurant in New York.
Rothko's seemingly simple yet emotionally powerful paintings have enthralled audiences for over 70 years. The artist aimed to elevate painting to the level of music and poetry. The retrospective will also highlight Rothko's vibrant later works, displayed in the tallest room of the Frank Gehry-designed building. Sculptures by Alberto Giacometti, originally planned for a UNESCO commission with Rothko, will accompany them.
The "Mark Rothko" exhibition will open on October 18, 2023 and run until April 2, 2024.
In other art and design news, Surin Kim's alien-like sculptures take over REALATION SPACE gallery in Seoul.
---
Share this article