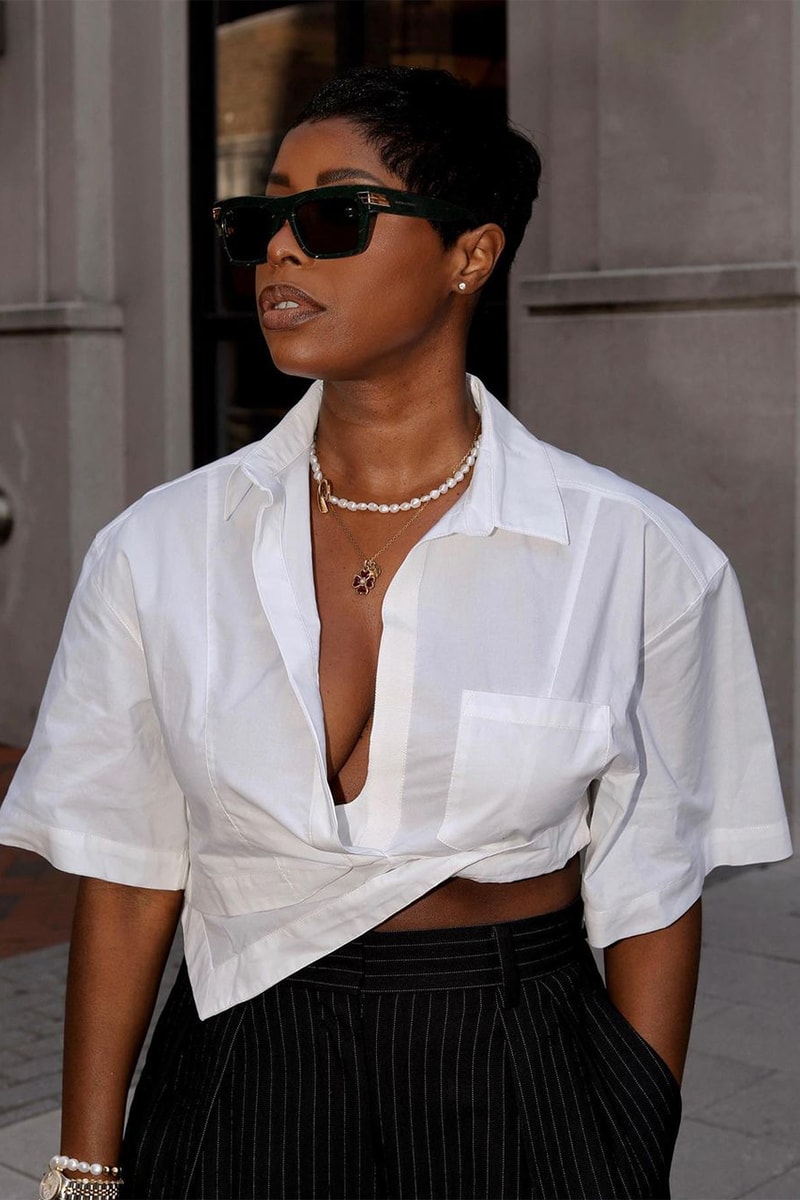 According to This TikToker, Black Women Are Not "Elegant" Because They Wear Dark Lip Liner
And the gworls are not having it.
Beauty
According to This TikToker, Black Women Are Not "Elegant" Because They Wear Dark Lip Liner
And the gworls are not having it.
We're all tired of the "class" police on TikTok, whose content is focused on things women must do to attract "high-value men" or the do's and don'ts of ladies and what's considered socially acceptable. From time to time, these types of videos pop across my FYP page, but the latest one making waves now is a major doozy. The creator in question is facing backlash from Black and Brown women for claiming that "elegant ladies" don't wear dark lip liner.
@level_blue opens her TikTok video with the statement, "makeup mistakes that elegant ladies never make," expounding why one shouldn't use a dark-colored lip liner. What makes the video even more disturbing is that her examples were photos of Black women with a dark lip liner as her example of what not to do. "It looks ridiculous, especially up close in person," Level Blue exclaims. "I don't understand the obsession with having massive lips." But the gag is cultural features are not an obsession to Black women, Miss Blue. It's the standard.
As the video circulated the TikTok web and made its way across the inboxes of some of the most influential people in beauty, Black influencers like Jackie Aina quickly took to the app to give their POV on where Level Blue went wrong. "As a non-dark-skinned person, you are the wrong person to give this particular tip," Aina says in her stitched video. "That particular tip was not received well by people who look like me in your comment section on your video." Aina went on to explain the undertone and subtone break down of what looks flattering on those with darker complexions and said that she had made her career in showing Brown skinned women of deeper hues on how to make these "trends" work for them.
Let's not forget that Hailey Bieber went under fire for the "Brownie Glazed Lip" trend that was stolen off the makeup tables of Latina and Black women alike. Is the standard to look like white women or to assimilate in any manner?
The lesson here is that one should be very careful when making blanket statements over what is deemed "elegant" or "elite" as to not offend targeted communities, or better yet, put yourself in a position to where you could be deemed a racist — as those statements are often deeply rooted in a systemic bias that needs to be checked quickly.
---
Share this article