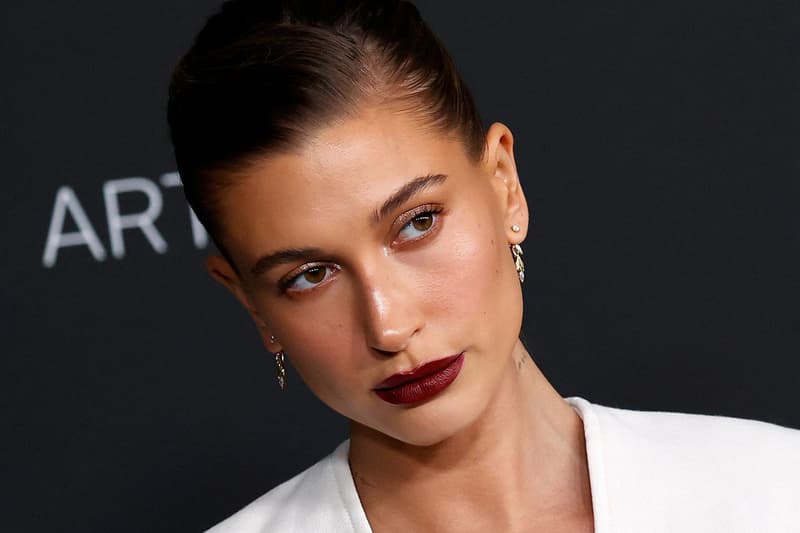 Beauty
Hailey Bieber Is Being Called Out for Culture Appropriation Over "Glazed Donut" Lips Trend
Black women are fed up.
Hailey Bieber Is Being Called Out for Culture Appropriation Over "Glazed Donut" Lips Trend
Black women are fed up.
It seems like every day Hailey Bieber is taking over our social media feeds for #glazed something beauty related, but in this case, the star is trending as she is facing backlash for her latest viral makeup look: "Glazed Donut" Lips.
The drama recently unfolded after Bieber posted a video to her TikTok last month, featuring her using a classic combo of dark lip liner and her brand, Rhode Skin sold-out Glazing Lip Peptide, to achieve the look. The finished product for the model quickly caught the attention of beauty editors and enthusiasts, splitting the needle down the head as most people of color, specifically those from Black and Brown communities, expressed outrage at what could be considered cultural appropriation.
Bieber has never taken ownership of the lip liner trend, but this isn't the first time the model has been called out for popularizing cultural beauty staples all started by women of color. A few months ago, Bieber received push back behind the glamorization of the "clean girl" aesthetic of slicked-back buns, glossy skin and gold jewelry that Black women have rocked for decades.
As a Black beauty editor, I won't place all of the blame on Bieber because these viral hacks that she has been under fire for were highlighted and spotlighted by mainly non-POC individuals. However, give Black and Brown women their flowers in that same breath. Take ownership and acknowledge the inspiration behind these beloved tips and tricks. You can appreciate a culture without appropriation.
---
Share this article